Friday FITspiration: Running Mom Turned Superhero
May 10, 2013
Here at runladylike.com, Fridays are all about sharing the inspiring stories of fit people who motivate all of us to be better tomorrow than we were yesterday. My Friday FITspiration series profiles runners, triathletes and casual exercisers who are making choices every day to be as healthy as they can be – in both huge ways and through simple, small victories. Their stories are about the journey of transforming from ordinary to extraordinary each and every day.
As we celebrate Mother's Day this weekend, today's story is about the power of a mother's love and how one awesome mom is using running to make a difference in the lives of children and families.
Earlier this year, I profiled Sarah Canney from Run Far Girl. She shared her incredible story of overcoming a 15-year battle with eating disorders and finding strength, courage and freedom through running. Today, Sarah announced that she is running the Children's Hospital at Dartmouth (CHaD) Hero Half Marathon on October 20. But this is not just another race for Sarah. It's personal. Because her son Jack has been receiving care there …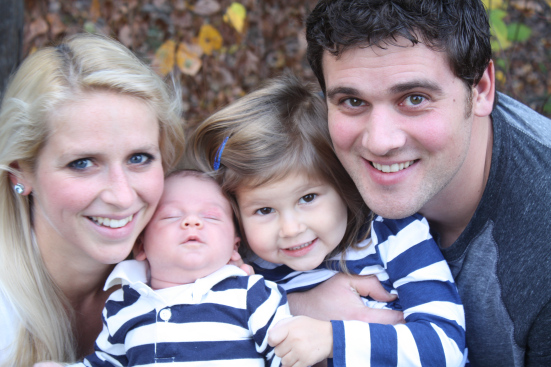 "Ever since we started receiving care at CHaD, I knew I wanted to run the CHaD Hero Half Marathon. I knew I wanted to raise as much money as possible so that other families – just like ours – can continue to benefit from the excellent care and family support services that the hospital provides. The race raises funds for several aspects of family support provided by the hospital. Some of which we have benefited directly from." ~Sarah
Sarah's son Jack was born with a skin abnormality on his back called a giant melanocytic nevus, which is like a large congenital mole. It covered 80 percent of his back and was dark brown – almost black – with small raised tumor-like bumps. Sarah tells me that the condition is rare – a mark like Jack's occurs in one of only 500,000 births. Her pediatrician had never seen it.
In the days after Jack's birth, Sarah and her husband learned that the condition happens during the first 12 weeks of pregnancy caused by a defect in embryological development. It's not hereditary and there's no known prevention. The major risk factors of a congenital nevus are increased risk of melanoma, a potentially deadly skin cancer, as well as a risk of neurological involvement. You can read more about Jack's story here.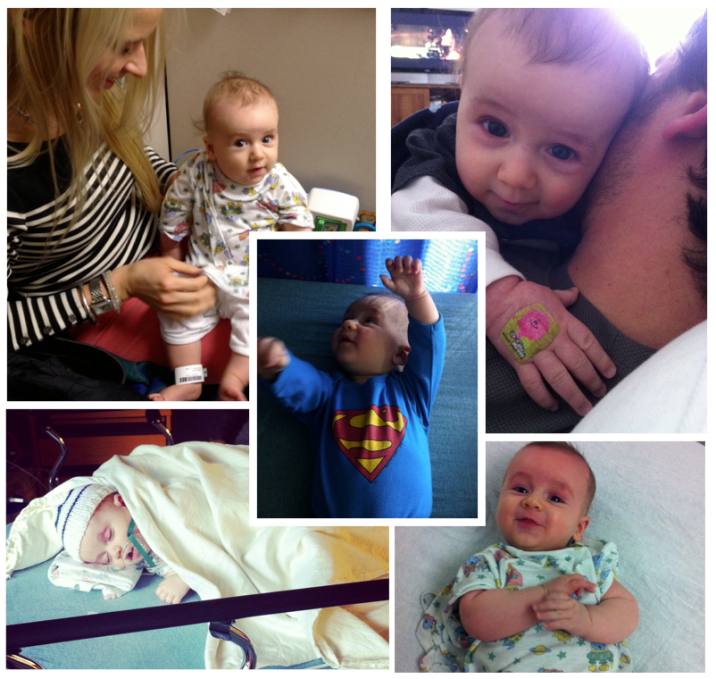 Shortly after their visit to the dermatologist, little Jack was referred to a pediatric plastic surgeon at Children's Hospital at Dartmouth-Hitchcock. The doctors created a plan for removing the affected area, which involves 2 major surgeries, the second of which happened this week: 1) insert tissue expanders in his back above and below the mole to be able to cover the area they remove and keep the skin healthy and 2) remove the mole and stretch the new tissue over his back.
Sarah has 2 big goals for running the CHaD Hero Half Marathon this fall:
First, she wants to raise $5,000 for CHaD to help families and children who are receiving care at the hospital.
Second, she wants to place in the top 5 women, meaning she will need to run 1:35 or faster.
"I know that others have gone before me and raised money from which our family has directly benefited. I want to do the same for the families that follow us. I am also running for Jack. My boy. I love him so stinkin' much it's unbelievable. Through this whole experience he has kept on smiling, kept on drooling. He is a tough little guy. He can do hard things. He has done hard things and doesn't even know it. I want to show him his mama can do hard things too. I want to be a hero, a hero for other CHaD families and a hero to my son."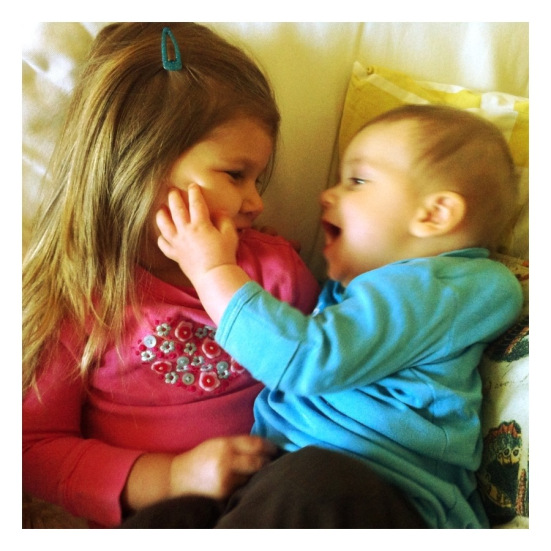 Let's all help Sarah by being a hero too. Here's how we can help her achieve her goals:
Donate. Make a donation on her fundraising page HERE.
Share this blog post on Facebook, Twitter and encourage your friends and running pals to do the same.
Encourage. Be sure to visit Sarah over at Run Far Girl and send her a note of encouragement to keep her motivated through this process.
"I get butterflies in my stomach when I think of channeling all the emotions I've felt through our experience with Jack's surgery toward running hard and helping other families."
If you or someone you know would be a great candidate for Friday FITspiration, email me at runladylike@gmail.com.
Have you ever channeled a personal experience as your reason to run for a cause? Have you ever raced for charity? What tips would you give to Sarah and other charity runners to reach their fundraising goals?