February Favorites: 5 Fitness Finds
February 28, 2014
How we train, what we eat and when we rest and recover all have a huge impact on our performance. But so does the gear we use every day to be successful. Each month, I'm sharing my favorite finds for running, triathlon and general fitness that are helping me train and race happy, motivated and healthy. Here are my favorite finds from February. (Thanks to some of you for the recommendations!)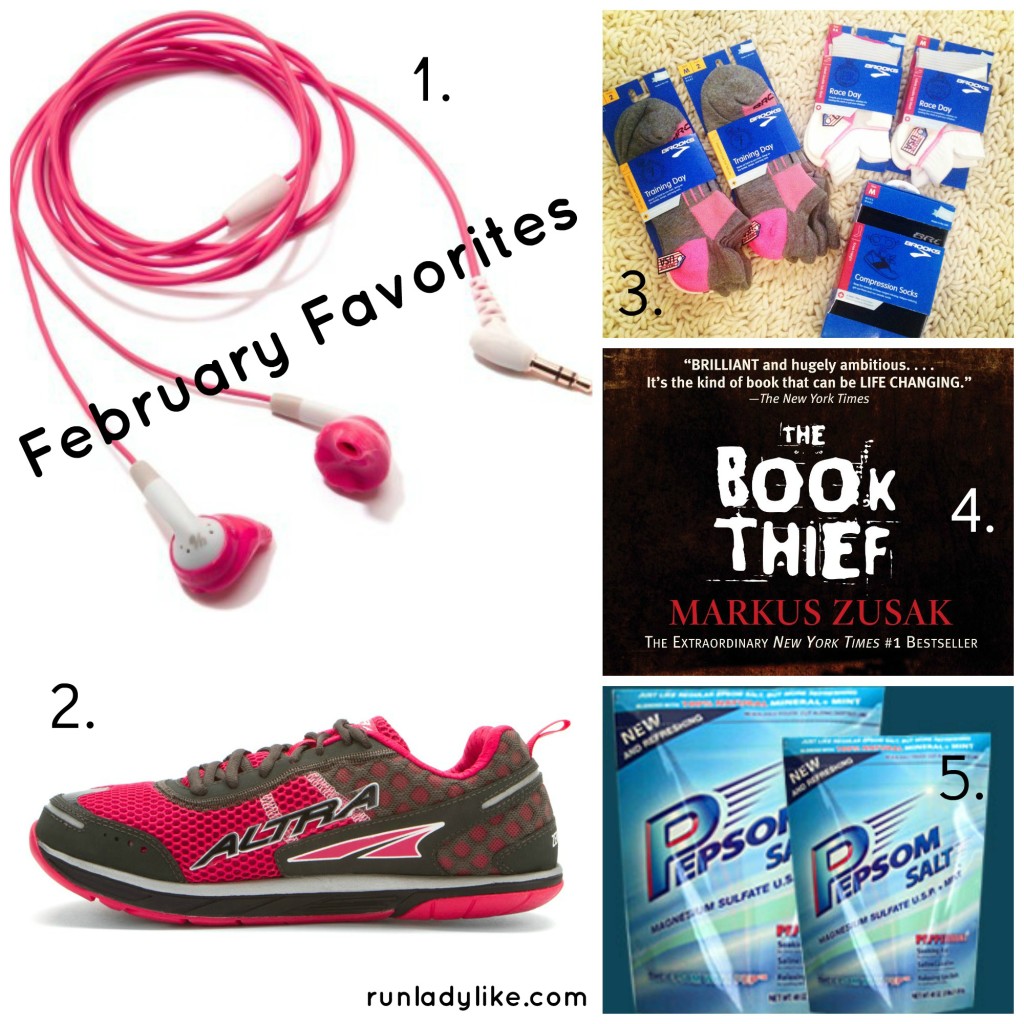 1. Yurbuds
https://yurbuds.com/
This month, I finally stepped out of the dark ages when it comes to my running music. Running with music is a must-have for me. While I know many prefer to run to the sounds of their footsteps, music is one of my secret weapons to keep me motivated and mentally strong during the toughest parts of runs and races. Since 2005, I've been using the ear buds that came with my iPod and iPhone. I must mess with them 100 times during every run. They constantly come loose from my ears and sometimes even fall out. During the past few months, I've been asking other runners what they think the best ear buds are, and they all responded with a resounding answer: Yurbuds.
So earlier this month, I went to my local running store and finally bought a pair of pink ones. The verdict? I am in love. How could I have been running without these for so long? I got the most basic version: the Inspire for Women. They come with 2 sizes for your ears. The smaller size fits me perfect and doesn't move at all while I'm running. The sound is great … better than my iPhone ear buds, and I love that they come in a variety of different colors. The price is also right at only $29.99 for the most basic version.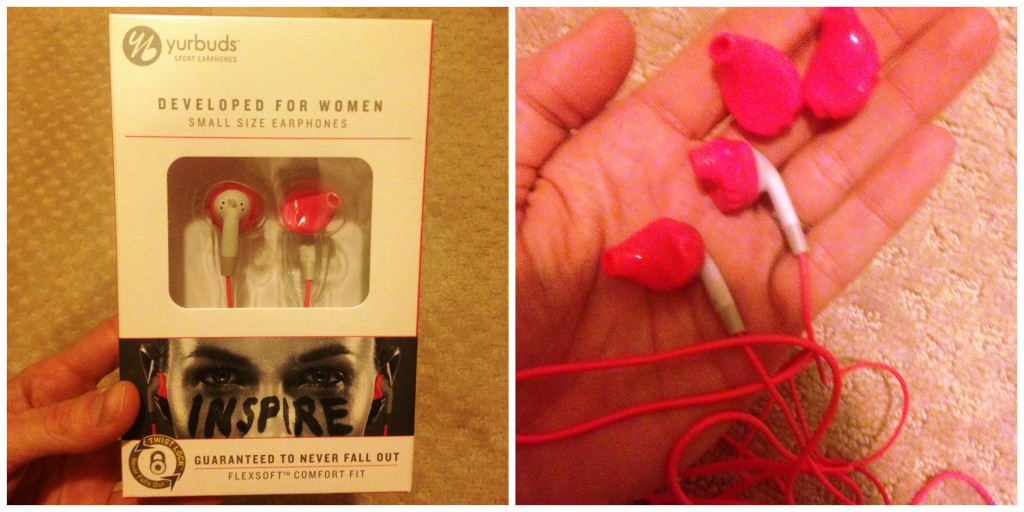 2. Altra Running Shoes
http://www.altrarunning.com/
I was introduced to Altra Running shoes at the end of January. They were a sponsor for the ZOOMA Women's Half Marathon in Amelia Island that I ran last month. I'd never heard of Altra before the race. They sent me a pair of their Intuitions to try for being a ZOOMA ambassador. I had no obligation to wear them or write about them, but after talking to one of their shoe reps and learning more about them at the expo, I was intrigued. I learned a few things about how this is different than other running shoes that made me want to take them for a spin: 1) Altras have a zero drop, which means the heel and forefoot are the same distance from the ground. 2) The toe box is round, allowing your toes to spread out naturally rather than be wedged into a more V-shaped toe box. 3) Altras offers the same cushioning in the forefoot as it does in the heel, making it more cushioned.
At first, I just put them on to walk around in while running errands and traveling. They felt like pillows on my feet. I liked the way they felt so much that I decided to take them on a short run. And I liked them on the run. I now alternate them into my training about once every week or two, predominately for my speed work. Although the Intuition is a neutral shoe, they provide a stability wedge for those like me who need extra support. They also have a stability shoe in their line. If you're a mid-foot striker who likes a more minimal weight shoe with a lot of cushion, you should totally check these out. (For those who wear a more traditional shoe, you will want to ease into them.) They aren't the most attractive looking shoe, but I really love the rounder, wider toe box and the comfort.
3. Brooks Running Socks (All of them!)
http://www.brooksrunning.com/womens-running-socks/womens-apparel-socks,default,sc.html
As a Brooks Run Happy Ambassador, I get to test various products each month and share what I like (or don't like) about them. This month, Brooks sent me several pairs of socks to try: Their training day socks, race day socks and compression socks. As someone who wears lots of different brands of socks, I was excited to try some socks from my favorite running brand, especially since the only ones I currently had were their everyday wear socks that I only use for cycling. I've worn all 3 pairs a lot this month and they are awesome. This weekend, I'll be racing in my pink and white race day socks. The colors and style are visually appealing, but more importantly, they feel great on my feet and are the perfect thickness. If you are looking for new running socks, I highly recommend these. I also love that they come in 2-packs instead of just single pairs. Additionally, what I like about the compression socks is that they are not too long for me. Some compression socks, like Pro Compression, are slightly too long, which requires me to fold them over under my knee. These are the perfect length and have helped me with recovery after long runs.

4. The Book Thief
http://www.amazon.com/The-Book-Thief-Markus-Zusak/dp/0375842209
For those of you who have been reading runladylike.com for a while, you know that I like to beat the boredom of cycling workouts on the trainer by reading my Kindle (which I position on my aero bars) during rides of all durations. This month, I downloaded and read The Book Thief and absolutely loved it. If you're looking for a book to kill time on the trainer or stationary bike, this is a great one.
5. Pepsom Salt
http://www.pepsom.com/
I love to take an Epsom salt bath every week or two to relax my muscles. I found this at my local grocery store in the section where medicines and other sports products are sold. I pour about 2 cups in a hot bath and soak for about 20 minutes (reading my Kindle while doing so – see The Book Thief above). What I like about this over regular Epsom salt is that it has peppermint in it, which is both soothing and smells good. Call me a sucker, but I also like that it is marketed to athletes. I believe a bag is in the $5-6 range.
Did you try any new gear in February that you love? If you've tried any of these 5 finds, what did you think? Do you have any favorite books you would recommend for reading on the trainer?