Runner's Report Card: Fall 2016
November 2, 2016
Every season, I put new running products, gadgets, fuel and apparel to the test in my Runner's Report Card. This fall, I've tested a number of new-to-me running products, and you deserve the honest truth as you see these in the running community. Although I received all of these products for free, I did not receive compensation nor do I receive benefits for writing about any of these products outside of my long-term relationship with Brooks Running.
Here is my grading scale: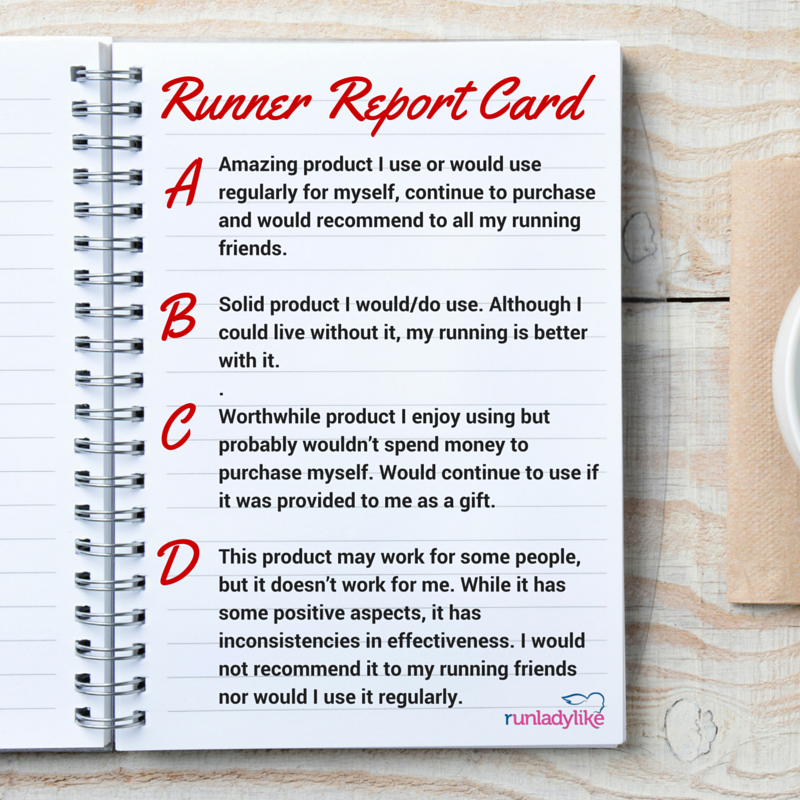 And here's a snapshot of the products on today's fall 2016 report card:
1. FuelBelt Helium Super-Stretch Waistpack:

A
One thing you should know about me is that I don't like to run with anything extra. Nothing that will make me hot, increase my sweat, bounce, chafe or jiggle. So, when it comes to waist bands or arm bands, I'm extremely skeptical. I was equally skeptical when I tried this waistpack from FuelBelt that I received during Rise.Run.Retreat. in October. I didn't think I would like it and didn't think it would stay in place. Boy, was I wrong.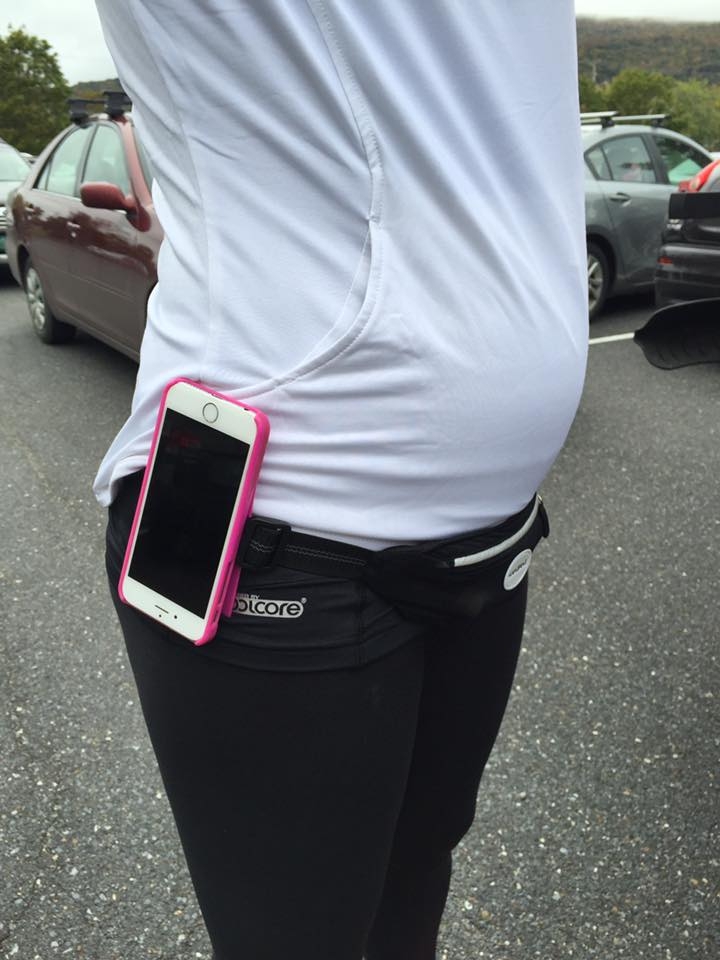 I ran six miles with the belt on, and I completely forgot it was there. It is lightweight and didn't move a millimeter while I was running. Inside I had my iPhone 6, a set of keys and my ID/credit card. I also ended up using it to hold a pair of gloves and arm warmers by sticking them between myself and the waist band. Again, nothing moved. This is a great product if you need to keep a number of things with you on the run but don't want to feel weighed down. At just $19.95, it's a very reasonable price for a high quality product.
2. Garuka Bars:

B+
Garuka Bars are made in Vermont and are so delicious you won't be able to keep them in your house for very long. The ingredients are real and clean, and they are incredibly tasty. The only reason I give them a B+ is because they are high in calories and sugar, which is great for after a long run, but not so great if you are snacking on them too often and aren't utilizing their mix of ingredients to stimulate recovery or fueling. Definitely check these out if you are in the market for something clean and delicious that is made by a small, awesome business. They are also a sponsor of Rise.Run.Retreat., which makes them super awesome.
A 12-pack sells for $36 which is pretty pricey, but you can save 25% buying in bulk or $30% with a monthly delivery.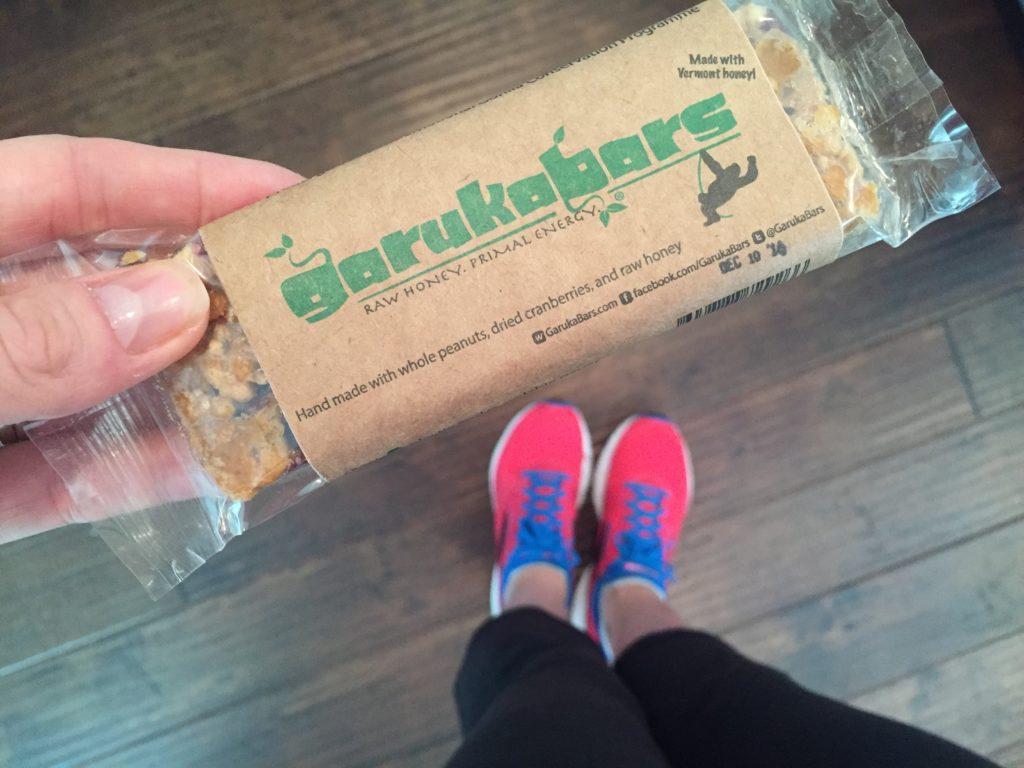 3. Brooks Running Drift Shell:

C
The versatile Drift Shell running jacket from Brooks is a nice, light layer for running, walking or hiking that offers resistance to wind and water without overheating you, something I especially appreciate living in Florida. I have the grey color with a reflectivity pattern that is stylish while also creating great visibility during low-light hours.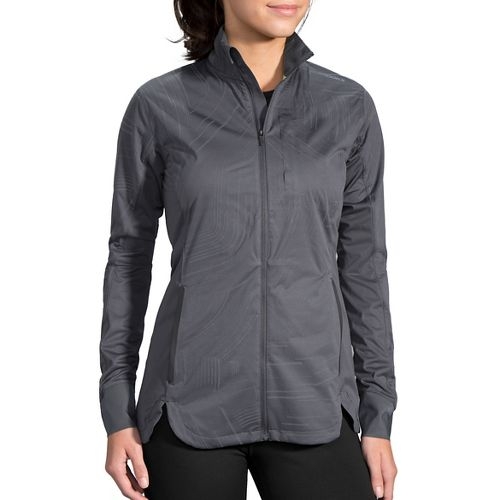 What I like about the jacket is that it's light enough to add a minimal layer of warmth during running while still being extremely light and can double as a weather protectant from the elements. I also like the way it fits and really like the soft cuffs at the wrist. However, at $175 a pop, the jacket is overpriced for what you get. The inner layer feels like a plastic shell that can keep in moisture while you're running. Although I like the jacket, I'm giving it a C since I wouldn't recommend it as much for long runs as I would for other fitness activities like hiking or anything in wind or rain.
4. Morning Culture Rise & Shine Mug:

A
There's something fun about starting your day with a cup of tea or coffee in a mug that makes you smile. That's exactly what this Rise & Shine mug from Morning Culture does for me. I received it in my October Must Have Box from POPSUGAR that they sent me as a gift. It makes me think about starting the day on the right foot and owning each moment. In fact, I liked the mug so much I checked out all the other things they sell and ended up purchasing six items as gifts for friends. The mug retails for $16.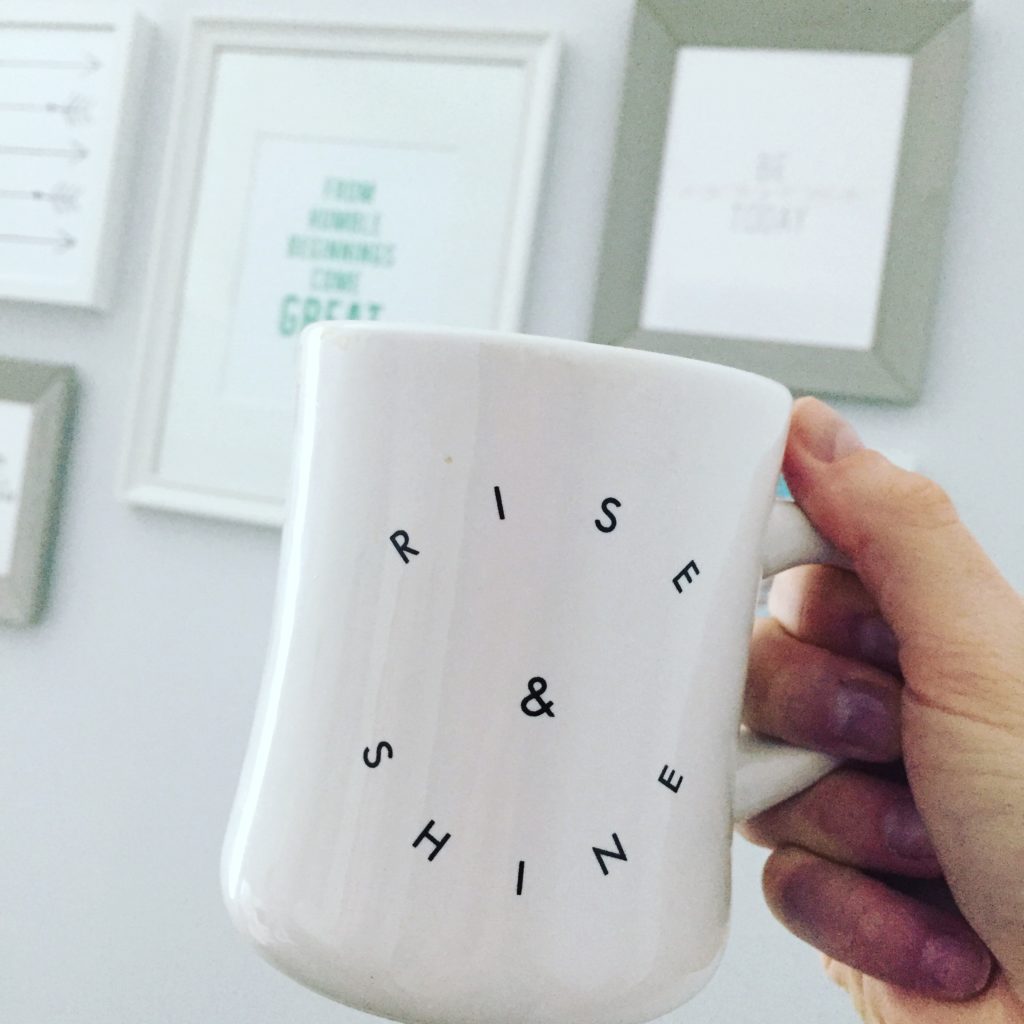 If you're interested in trying out the POPSUGAR Must Have Box and seeing what surprise goodies you can get each month to try, use code SHOP5 to get $5 off your first box. 
5. Tiger Tail: The Tiger Ball:

B
Tiger Tail makes massage tools designed to relieve sore muscles, speed recovery, help with trigger point release and reduce stress and tension. I've talked about how much I love their Curve Ball before, and overall I think Tiger Tail is one of the best companies out there for running and triathlon recovery tools. Last month, I had a chance to test their Tiger Ball after receiving one from Rise.Run.Retreat.  The idea is that it is like a massage on a rope. You can use the rope to run the ball over sore muscles, including hard to reach places like your back.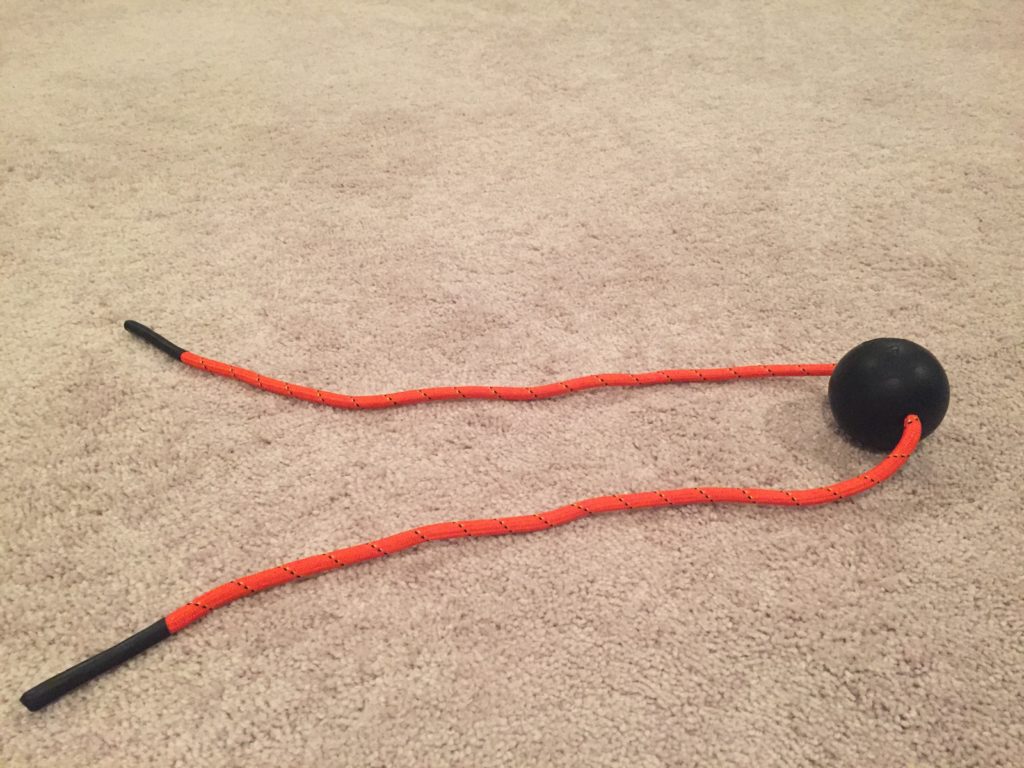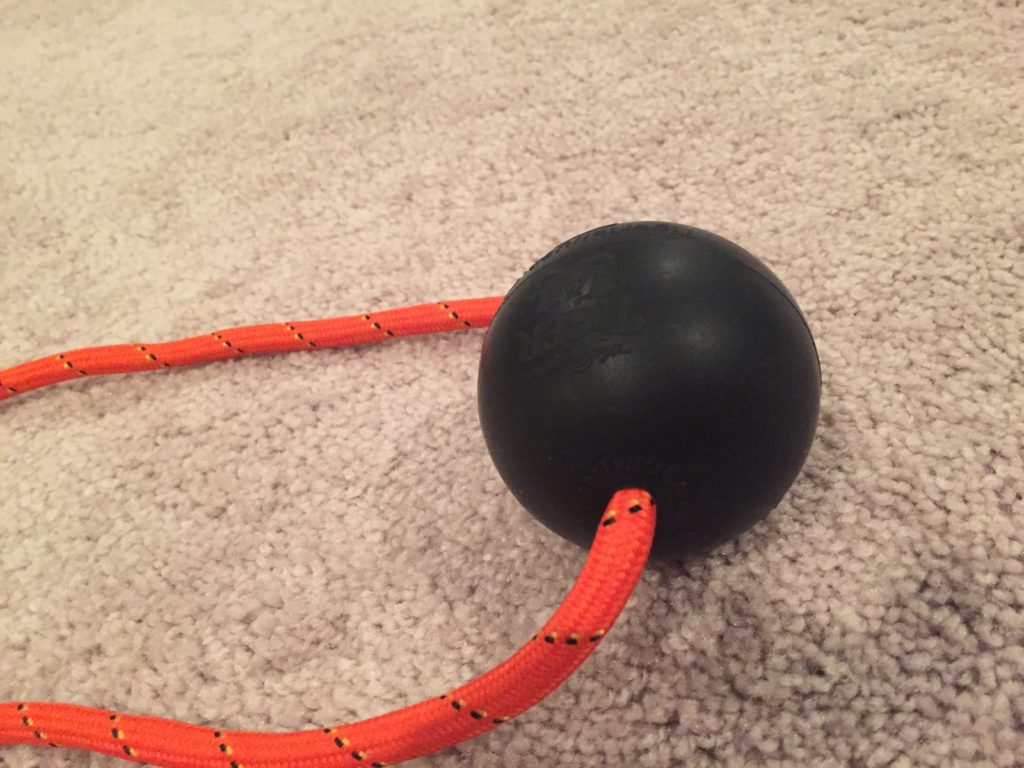 I was really excited to try The Tiger Ball, as I've been wanting one of these for a long time. I was surprised to find that I actually prefer the Curve Ball slightly more. I found that the Tiger Ball was most effective when I didn't actually utilize the rope, meaning simply rolling sore places like my hips, glutes, feet, etc. directly onto the ball while the rope laid flat. The ball retails at $24.95 and is effective if you're looking for something like a lacrosse ball that you can carry with you and also use in multiple ways vs. simply flat on the ground.
6. Dr. Cool Chill Band Studio Women's Headband:

A
Dr. Cool was the headline sponsor of Rise.Run.Retreat. this year, and their chill band studio women's headband is a winner! Sarah and I are both wearing it in the photo below. It is perfect for two reasons. First, I love that it can cover your ears or not cover your ears. Essentially, you can wear it as a headband to keep your hair out of your face, or you can give yourself some added warmth by covering your ears. Living in Florida, this is a big advantage for me where ear warmers get worn few and far between for running down here. Second, I love the way it fits and looks. A lot of headbands slide off my head, and this stays in place and fits perfectly. The grey and florescent yellow color is beautiful, and the technology in the fabric that keeps you cool is awesome.
At $11.99 it is a total steal and would make the perfect gift for a special runner.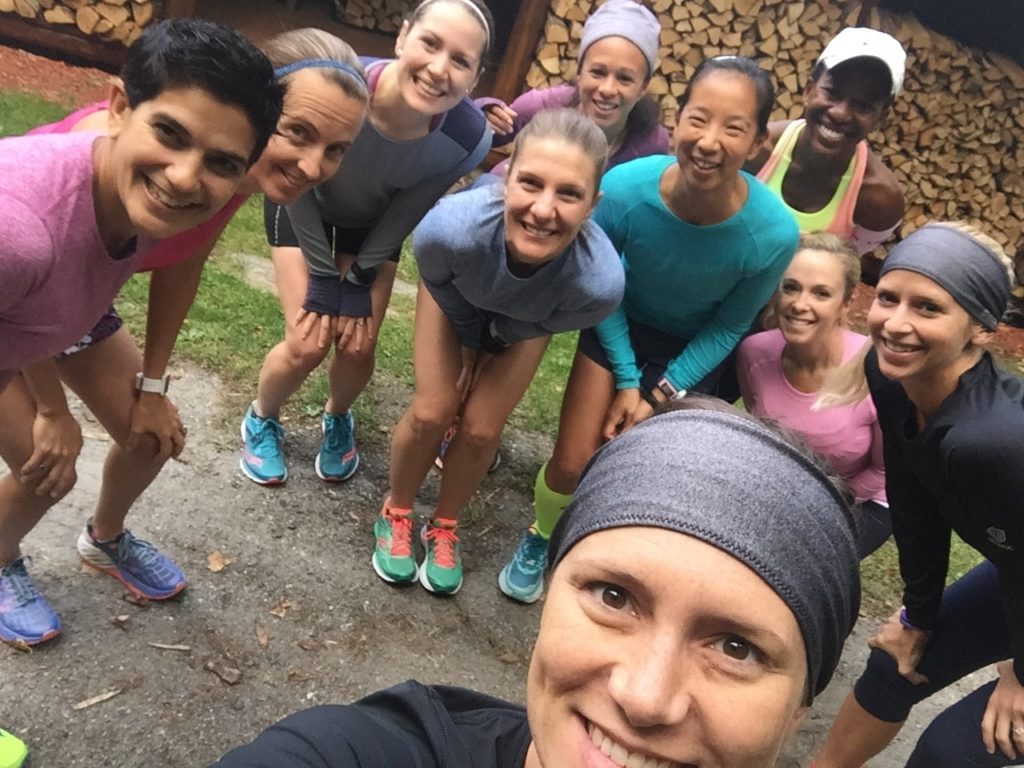 Well, that's a wrap. See you next semester. Class dismissed. Time for a run.
I received all of the products in this post for free. I did not receive compensation to write about these products, nor was I under any obligation to write about these products. As a Brooks Running Run Happy Ambassador, I do receive free products to test each month and work with the team on a variety of running topics and products to share about. All opinions about any products shared on runladylike.com are unbiased, honest, uncensored … and always will be. Brooks Running links do contain affiliate links.
What new running products have you tried lately this fall that you love? If you've tried any of the products mentioned above, add your thoughts to mine in the comments below.