Announcing Rise.Run.Retreat. 2017
January 29, 2017
There is something incredibly magical that happens when runners come together, united by an unspoken bond and shared authenticity. Each fall since 2015, my friend Sarah and I have been bringing an intimate group of female runners together at the annual Rise.Run.Retreat. This unique running retreat is founded on the idea that the connections we make through running can be life-changing. In fact, the retreat was inspired by the amazing bond and connection Sarah and I made together and with other runners simply from the miles we conquered and the words and feelings we shared about them.

Announcing Rise.Run.Retreat. 2017
We are excited to announce that the third annual Rise.Run.Retreat. will be held September 21-24, 2017, on Lake Winnipesauke in New Hampshire. The retreat is presented by headline sponsor Coolcore, a New Hampshire-based company that creates research proven performance fabrics that help runners and athletes live an active lifestyle.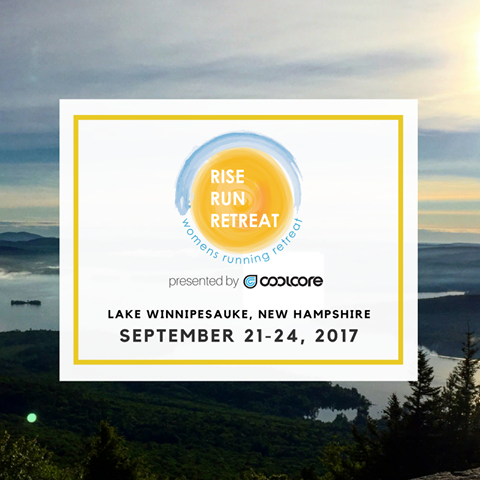 The retreat is open to runners of all ages and paces. Attendees must be physically able to participate in daily runs and fitness activities, including running up to 8 miles safely and be active in the running community, including consistently sharing about running on at least one social media platform that is publicly visible (e.g., Instagram, Twitter, Facebook, personal website, etc.). There will be 10 open spots this year.
Registration​ costs $875, and includes​:
All lodging (three-night stay)
All meals
All activities, including daily runs, fitness workouts, sessions with running experts, guest speakers and other surprise activities
Shuttle service to and from Manchester-Boston Regional Airport in Manchester, NH (airfare not included)
An amazing swag bag​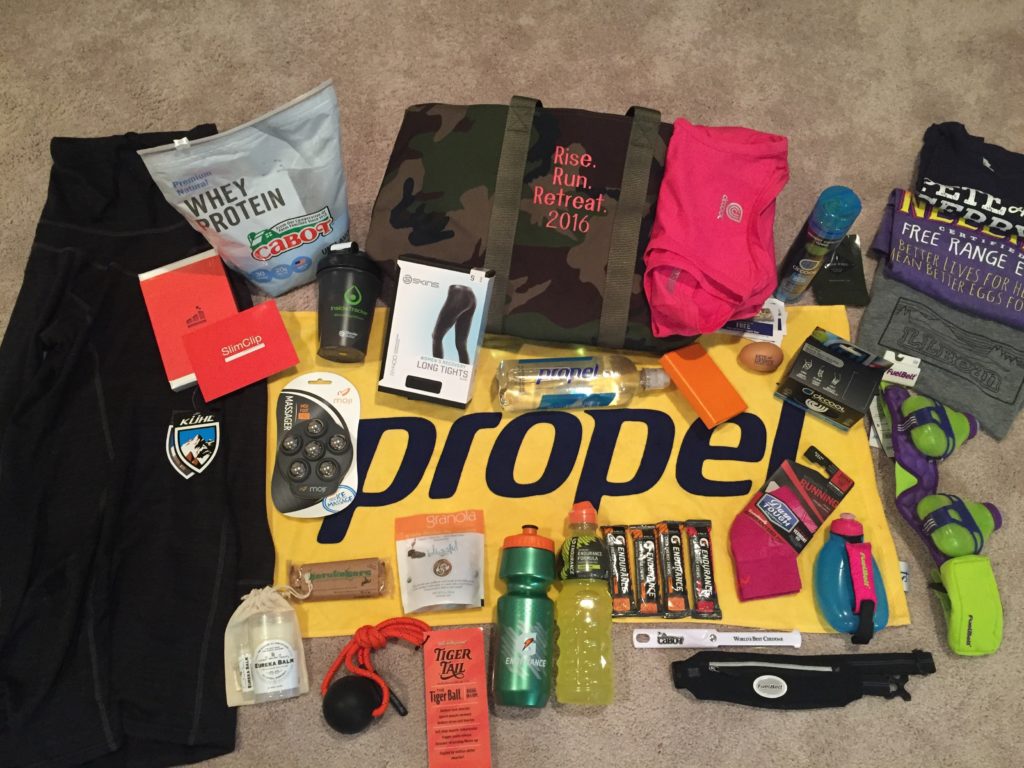 The registration timeline and details will be released in early spring. Please join our mailing list or follow our social channels for the latest updates.
​To read more about previous Rise.Run.Retreat. events, check out these recaps:
The Top 10 Moments of Rise.Run.Retreat. 2016
Remembering Why I Run after Rise.Run.Retreat.
Reflections from Rise.Run.Retreat. 2015
What interests you most about Rise.Run.Retreat.? What questions do you have about the event that I can answer for you?