No-Bake Chocolate Chip Oatmeal Balls
February 8, 2017
Do you remember the children's book The Very Hungry Caterpillar by Eric Carle? We read it almost every day here at rUnladylike HQ. Ironically, it inspired me to make these No-Bake Chocolate Chip Oatmeal Balls.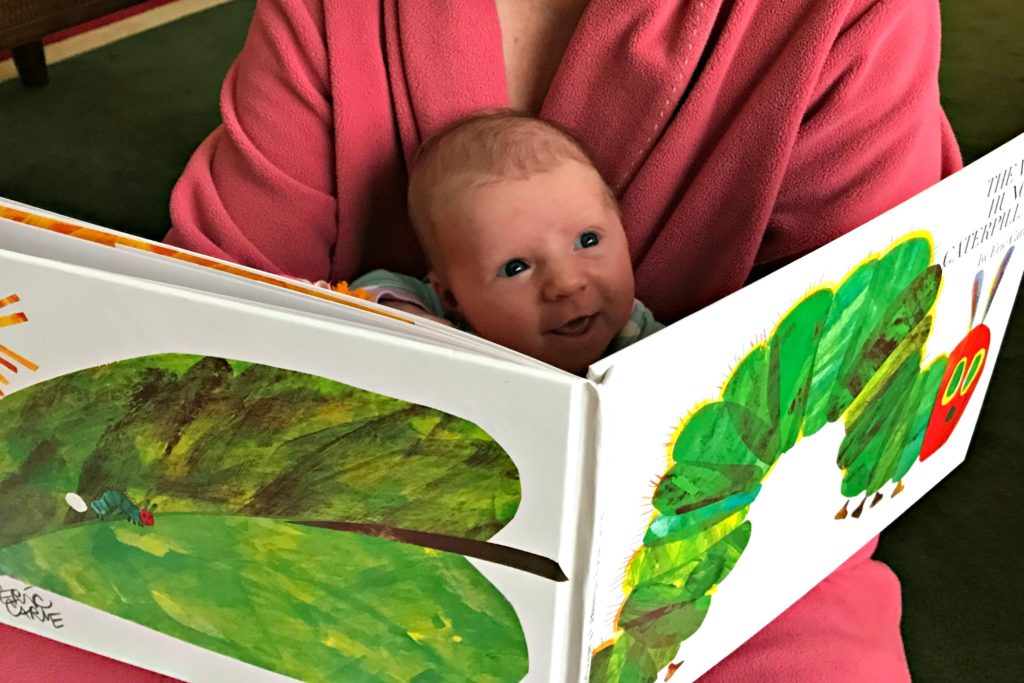 In case you need a refresher, the book is about a tiny little caterpillar who is very hungry. He spends Monday through Friday eating his way through lots of healthy fruits. On Saturday, he is still hungry. That's when all hell breaks loose. He goes on a bender and eats through a piece of chocolate cake, an ice cream cone, a pickle, a slice of Swiss cheese, a slice of salami, a lollipop, a piece of cherry pie, a sausage, a cupcake and a slice of watermelon. Inevitably, he gets fat and has a stomach ache.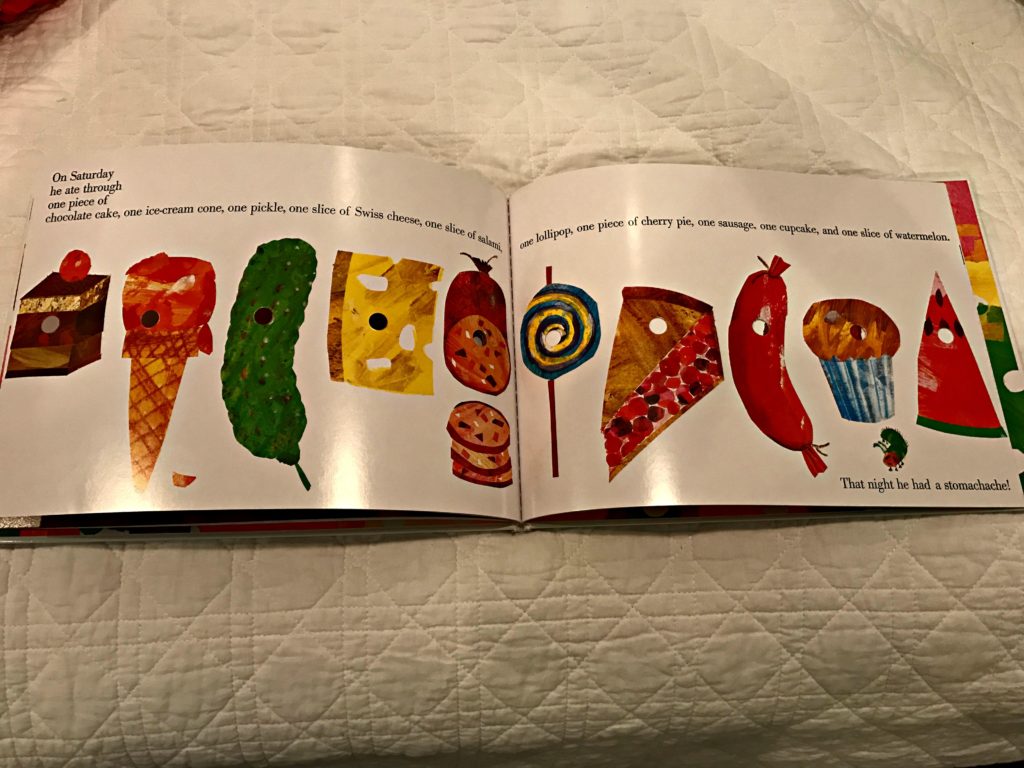 Last week, I was the Saturday version of the very hungry caterpillar … except my Saturday was a week-long festival. I confessed this to you earlier this week, declaring it was time to get back on track. So that's what I've done.
The first order of business was swapping out my brownie, Milk Dud and processed carbohydrate binges for some healthier sweet treat options. runladylike.com reader Jessica M. shared this recipe from the Baker Mama that got the ball rolling. I went to work making some adaptations, and voila! … I bring you my No-Bake Chocolate Chip Oatmeal Balls. They are sweetly satisfying and great for an on-the-go snack, post-workout refuel or an after-dinner treat.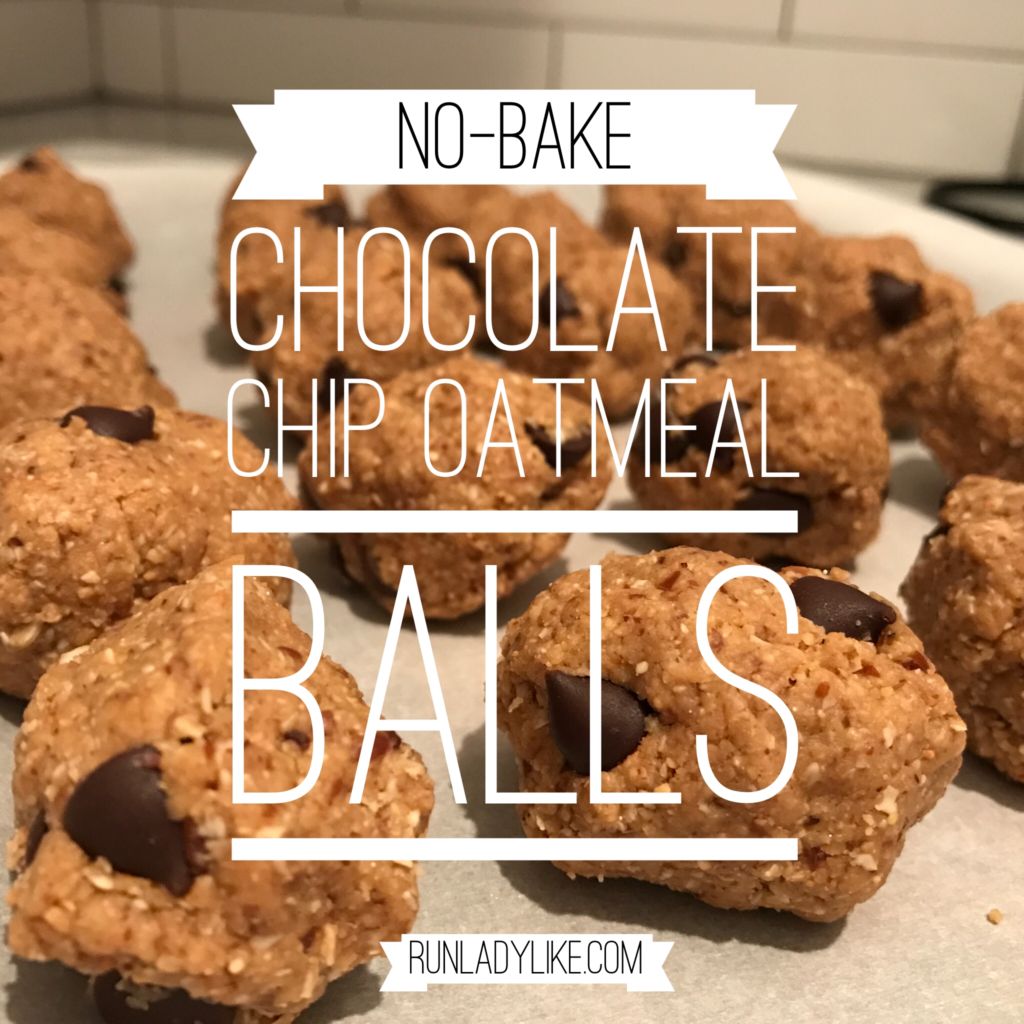 No-Bake Chocolate Chip Oatmeal Balls
Ingredients
2 cups of dried oats (I used Quaker Oats instant oats)
1/4 cup ground flaxseed
1 scoop vanilla protein powder (I used Shakeology)
1 cup all natural creamy peanut butter (only ingredient is peanuts)
1/2 cup raw honey
1 tablespoon pure vanilla extract
1/2 cup to 1 cup of "clean" chocolate chips (such as Enjoy Life that is dairy, soy and gluten-free)
Directions:
Place oats, flaxseed and protein powder in a large food processor. Pulse until mixed well and oats have ground down into a smoother texture.
Add peanut butter, honey and vanilla extract, and pulse until the mixture resembles a thick dough/paste.
Remove from food processor and place in a mixing bowl. Fold in chocolate chips with a spoon. The mixture will be slightly dry/crumbly but comes together nicely when you begin to press/roll it. If you find it needs additional moisture. add a bit more peanut butter or honey.
Roll into balls with your hands, and place on a cookie sheet lined with parchment paper.
Enjoy!
Makes 24
Nutrition per ball: 160 calories, 9 g fat, 49 mg of sodium, 3 g sugar, 5.5 g protein, 16 g carbs