Loving Lately
February 16, 2017
Love has been in the air this week, and there are a lot of things I'm loving right now.
Valentine's Day
Ever since I was a little girl, I've always enjoyed Valentine's Day. My mom made it special every year. In elementary school, I'd always wake up on February 14 to something sweet at the breakfast table. From pencils with heart-shaped erasers to pink and red jelly beans, my mom made Valentine's Day about simple surprises to remind us that she loved us. My fondness for this Hallmark holiday continues today. On Valentine's Day this week I was loving …
Homemade Valentines
Baby rUnladylike and I made this for Mr. rUnladylike …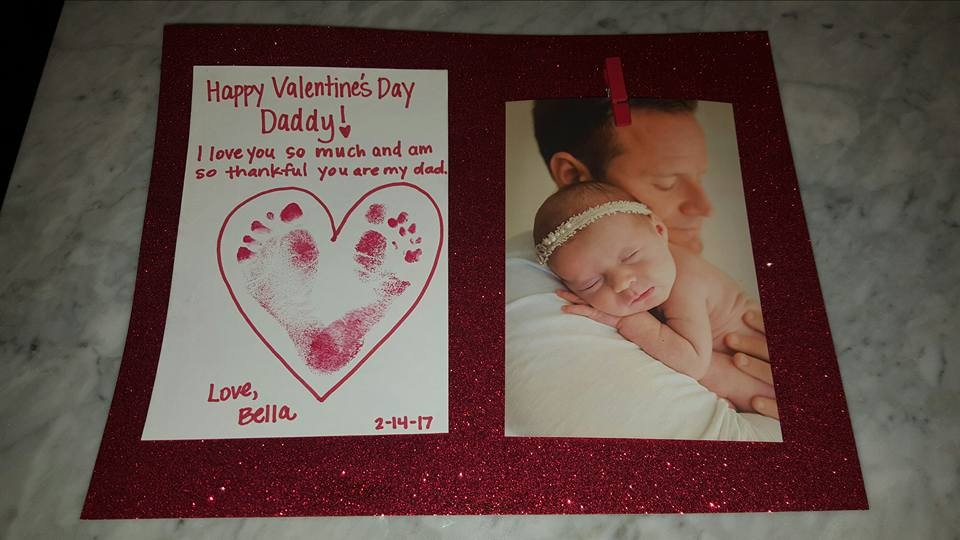 And she dressed up in her special little black dress to surprise him with it …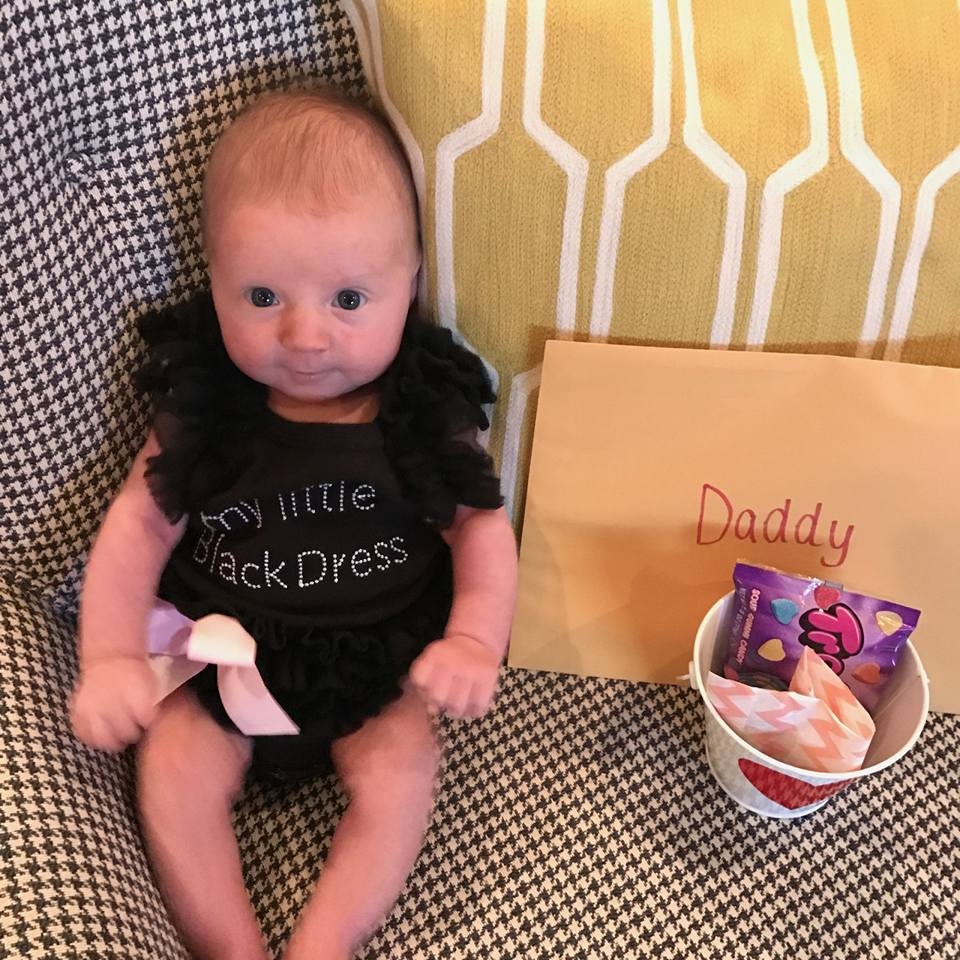 Getting away for a 90-minute massage. It was such a treat to have Mr. rUnladylike schedule me a 90-minute deep tissue massage on Valentine's Day so I could get out of the house and relax a bit while he held down the fort with the baby. Rose petals were all over the floor at the entrance and throughout the waiting areas.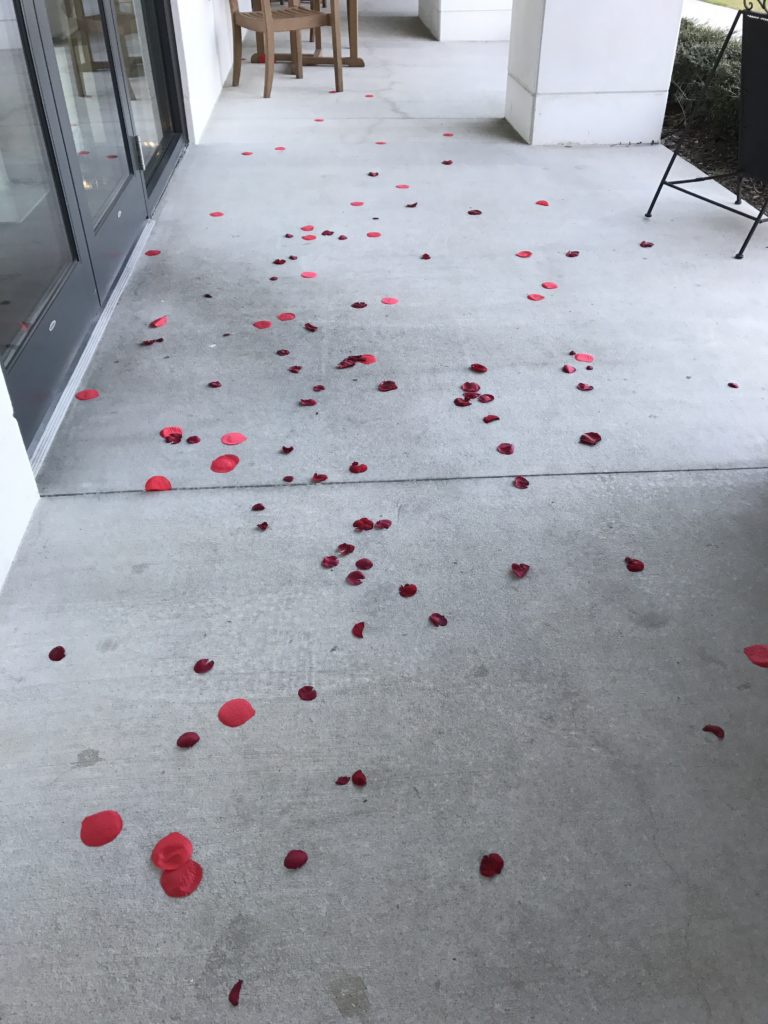 Fondue: I made cheese fondue and chocolate fondue with dippers for dinner and dessert. Sadly, my cheese fondue was a total fail. It was simmering beautifully in the crockpot until I went upstairs to feed the baby. When I came back down it was burned and clumpy. So I improvised. I quickly shredded some more cheese, heated it in the microwave, stirred in a little worcestershire, ground mustard and beer until it was all melty and saved dinner. Not exactly worthy of the Melting Pot, but it got us by. The chocolate on the other hand was perfection.
Returning to Exercise
Last week, I slowly started reintroducing exercise into my routine since having my baby. I've been walking outside and on my treadmill, and I've gone to barre class twice to resume strength training. It felt good to sweat after four full weeks of no exercise. I'm excited to go on my first run in the next few days at almost six weeks postpartum.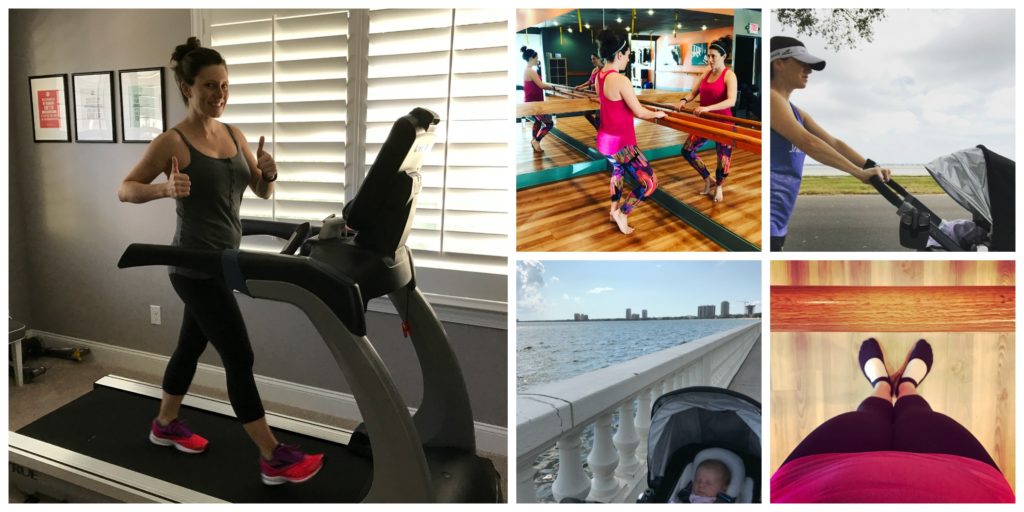 Brooks Running Excitement
It's no secret that I love Brooks Running. If you've been reading runladylike.com for a while, you know I've been a Brooks Running Run Happy Ambassador for nearly five years. I'm incredibly excited about all that 2017 has in store with my favorite running company. I love that the year started with this video. Um, yes, the CEO of Brooks sent me a personal message. I nearly died.
Yesterday, Baby rUnladylike and I participated in a Google chat with the apparel and footwear team at Brooks to learn about the spring line, and I could not be more excited. There are some amazing pieces and exciting new things coming out that I can't wait to share with you.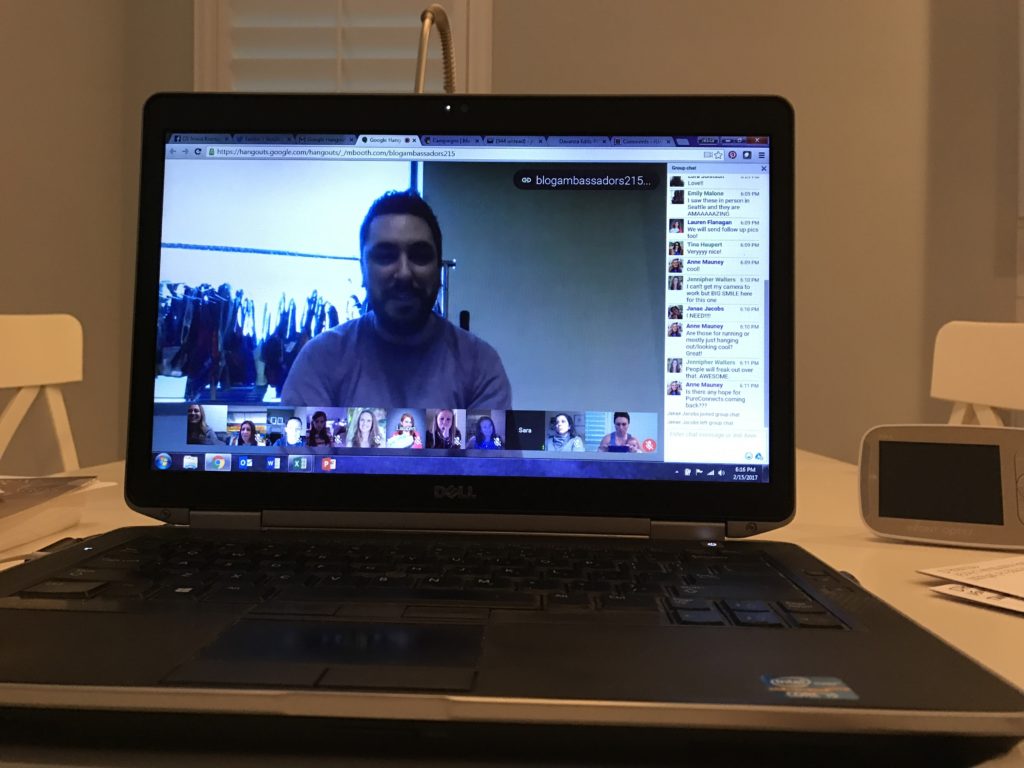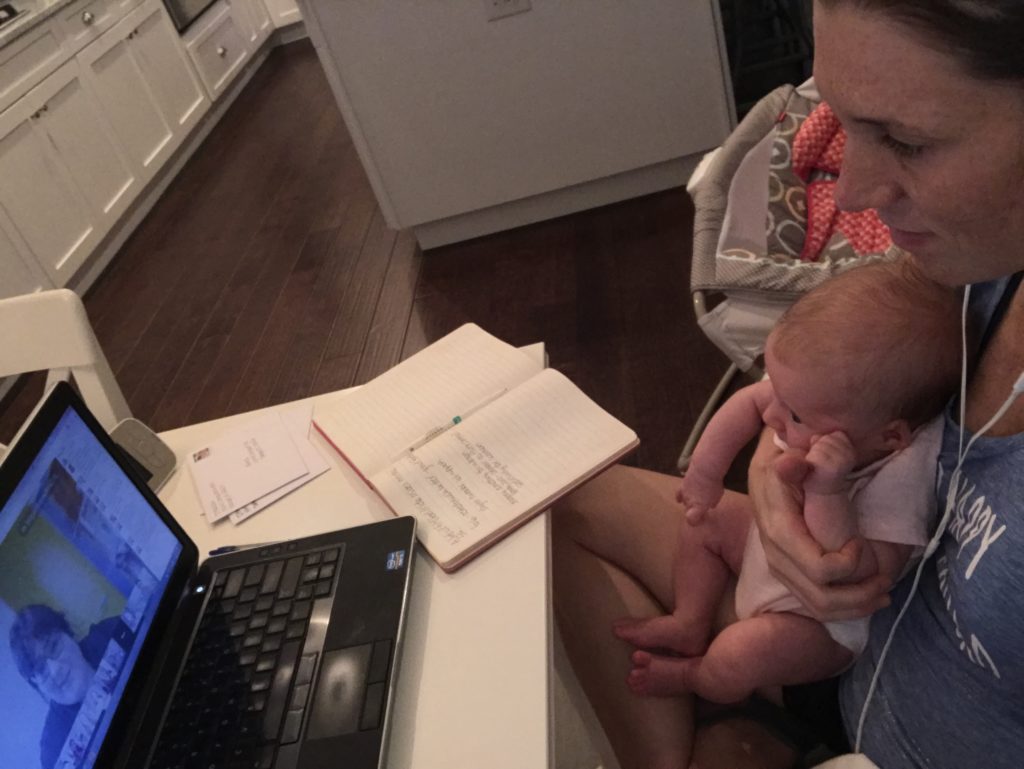 Additionally, I'm going to New Mexico next month to attend altitude training camp with the Brooks Beasts elite team. More on that soon.
Professional Pictures of Baby rUnladylike
I'm obsessed with these professional photos we took of Baby rUnladylike when she was 10 days old thanks to Brittany Elise Photography. We are so in love with this sweet girl, and I cannot get enough of her cuteness.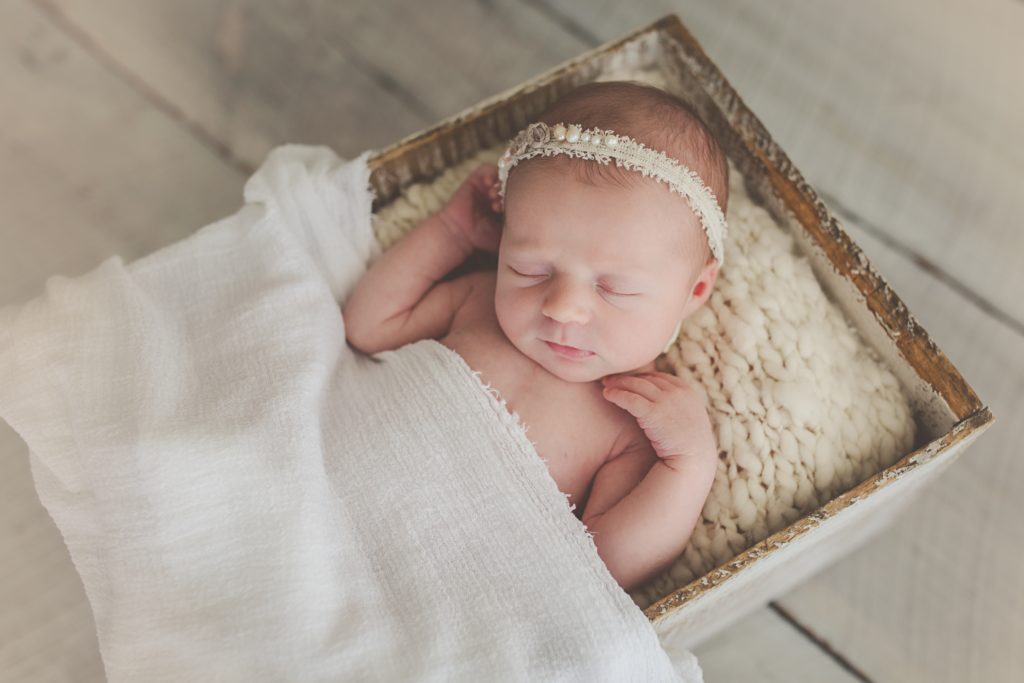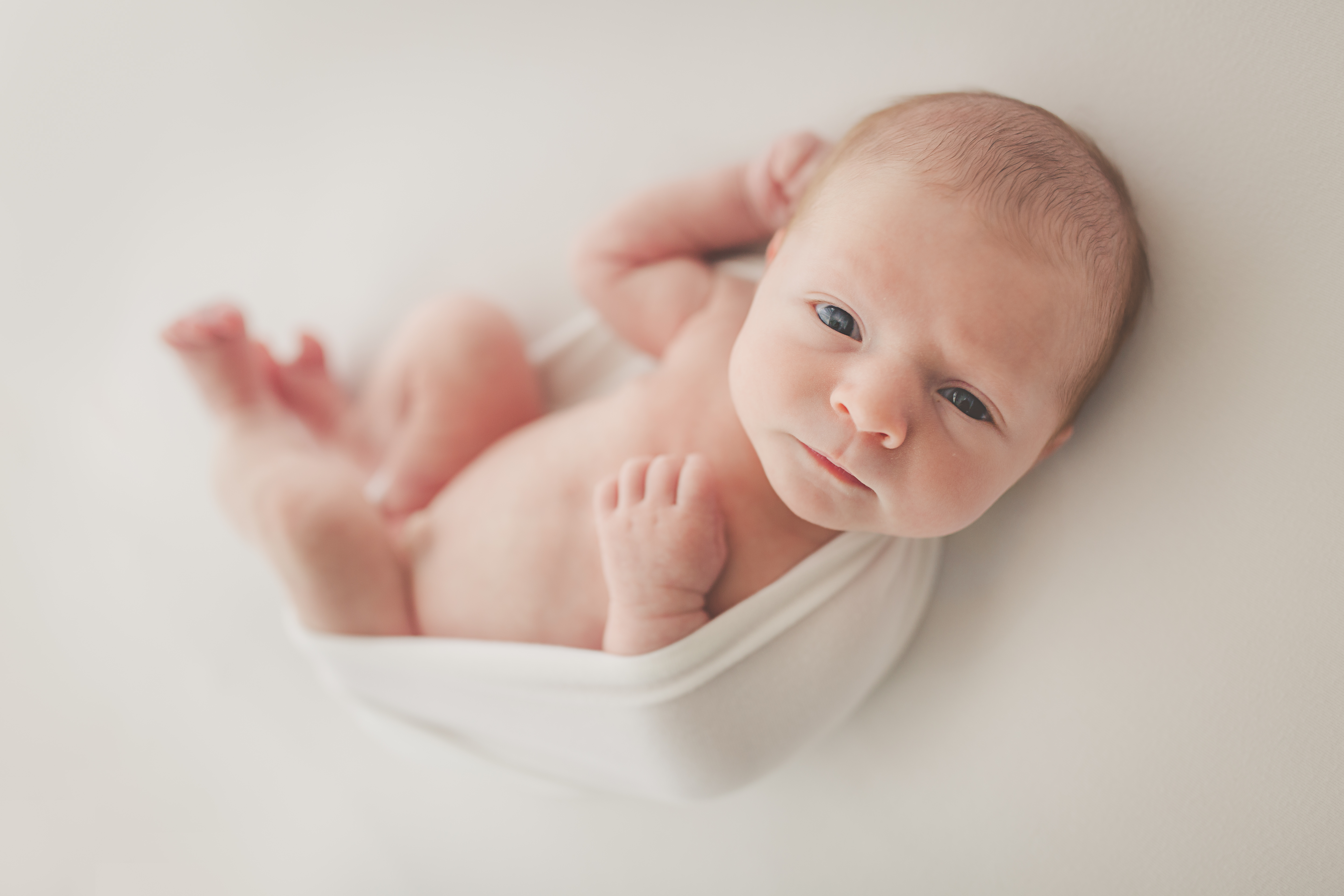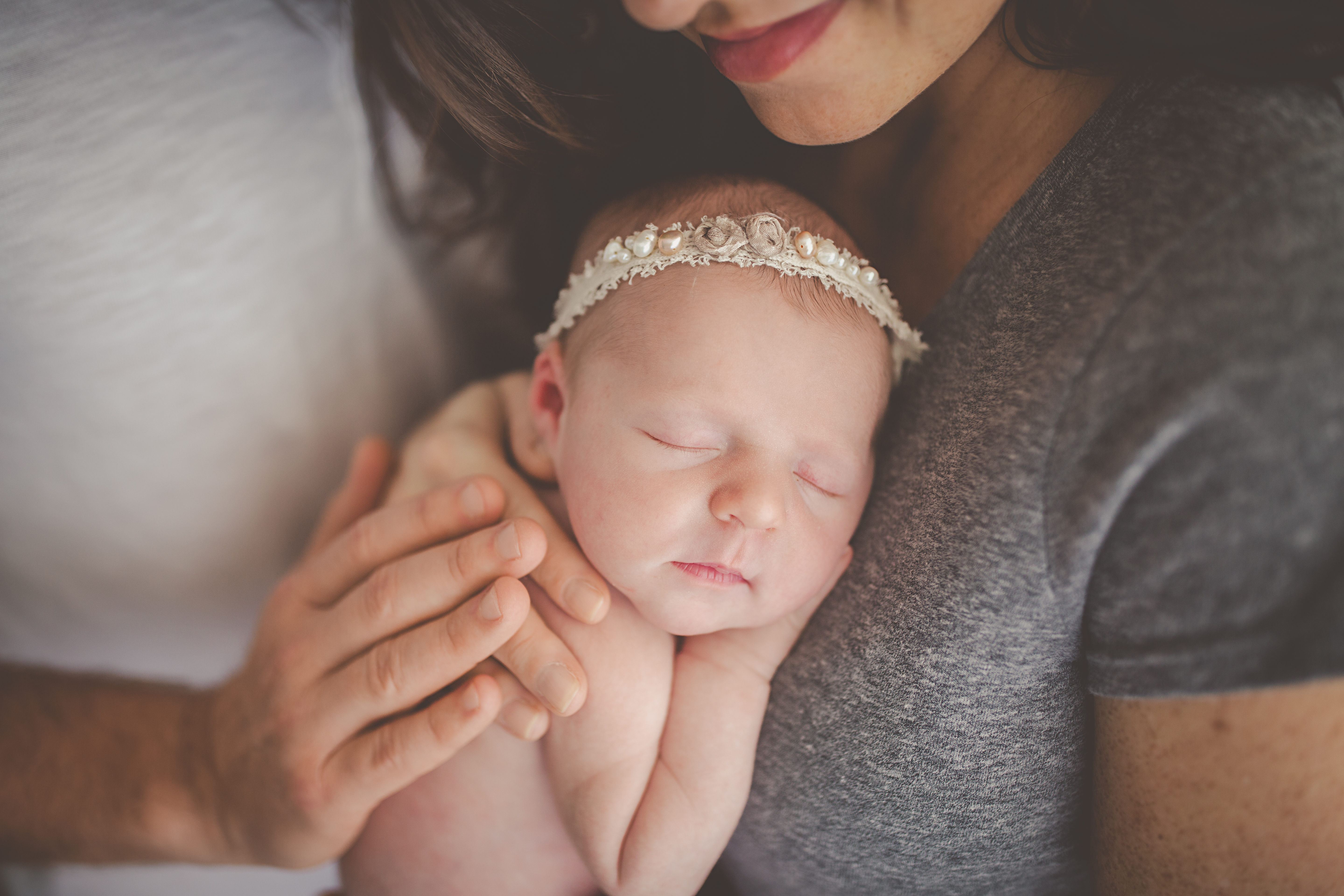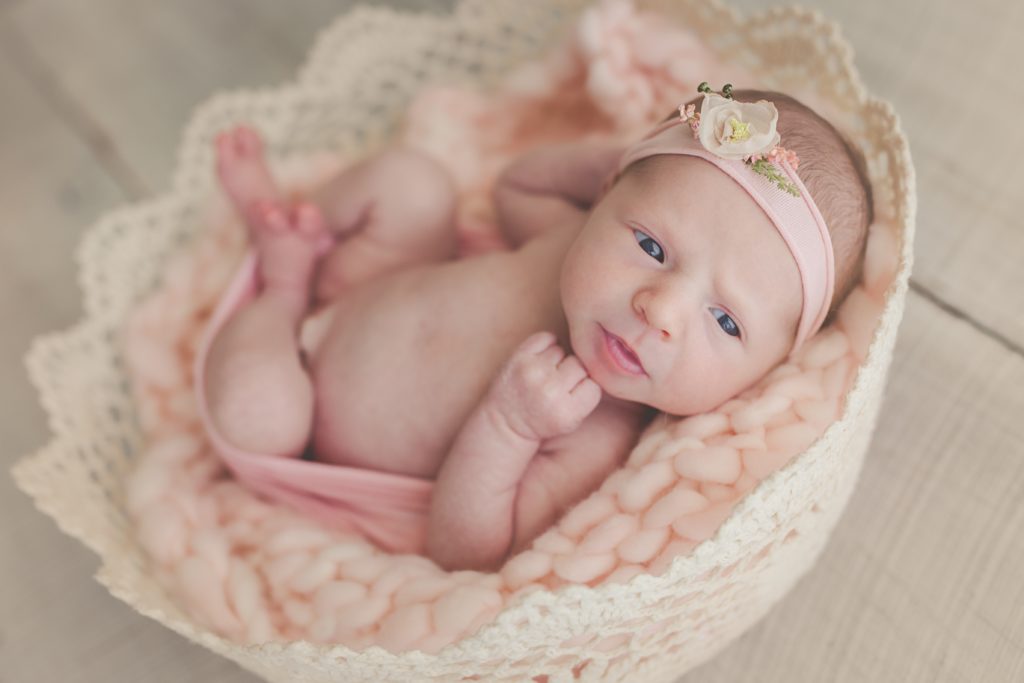 Convenience: Shipt and CateredFit
Convenience is king when you're strapped for time. In my case, there are many days when I can't leave the house or I run out of time to get a quick errand in with an almost six-week-old. I recently started using Shipt for grocery delivery, and it has changed my life. I don't know what took me so long to start doing this. It is slightly pricier than going to the grocery store yourself and you have to factor in additional dollars for a tip, but it is totally and utterly worth it for the convenience to me. Earlier this week, I placed an order on my phone while in the parking lot before my barre class. By the time I got home, it was delivered to my house. Simply amazing.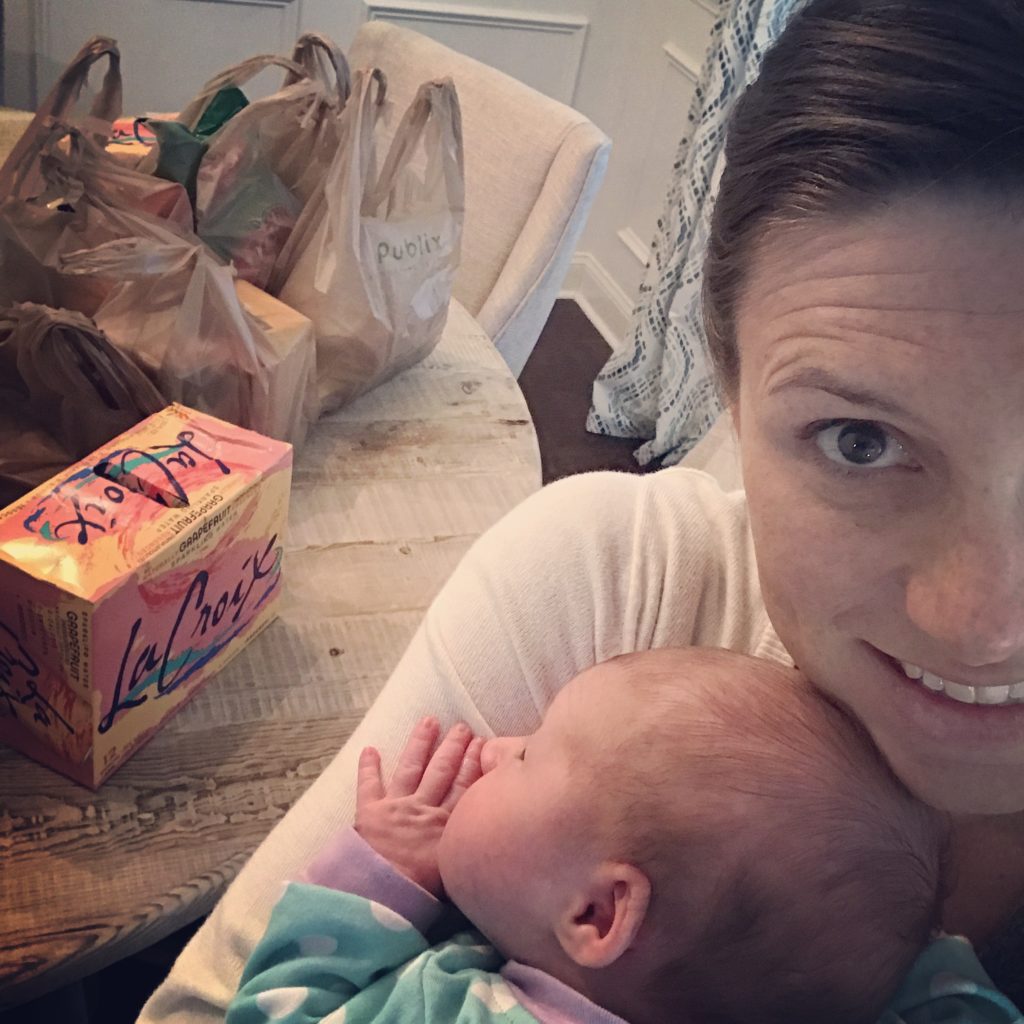 Likewise, Mr. rUnladylike and I have a meal delivery service called CateredFit deliver meals to our house four days per week. They are already made and simply go into the microwave for two minutes before dinner or lunch is served. It is so nice to not have to worry about meal planning every day, and this gives us more time to do things in the evening that would have otherwise been taken up with cooking.
Generosity
I have been humbled and overwhelmed by the sincere generosity and selflessness of so many people near and far the past few weeks. The outpouring of love and support for my family and me as we've embarked on this next chapter with Baby rUnladylike is truly unparalleled, especially by my running tribe. I have received the most thoughtful gifts and notes from runners across the country, some who I've only met once in real life. From custom running onesies to hand crocheted blankets to embroidered bibs, outfits and more, we are blessed beyond measure and grateful beyond words. Every time I say thank you, it just doesn't seem like enough. THANK YOU to all of you who have written a kind word, sent a thoughtful gift or simply shared your loving and supportive thoughts. It means the world to us.
There has been much to love this week and this year. Love is truly in the air in so many ways and for so many reasons.
What are you loving right now? What did you do for Valentine's Day this year? Do you love or hate the holiday?