Soup for the "Sole"
March 31, 2017
March is National Nutrition Month. I couldn't let the month come to an end without sharing a healthy and hearty recipe for runners that includes both carbs and protein. My Chicken Sausage, Sweet Potato and White Bean Soup is the perfect meal anytime of the year.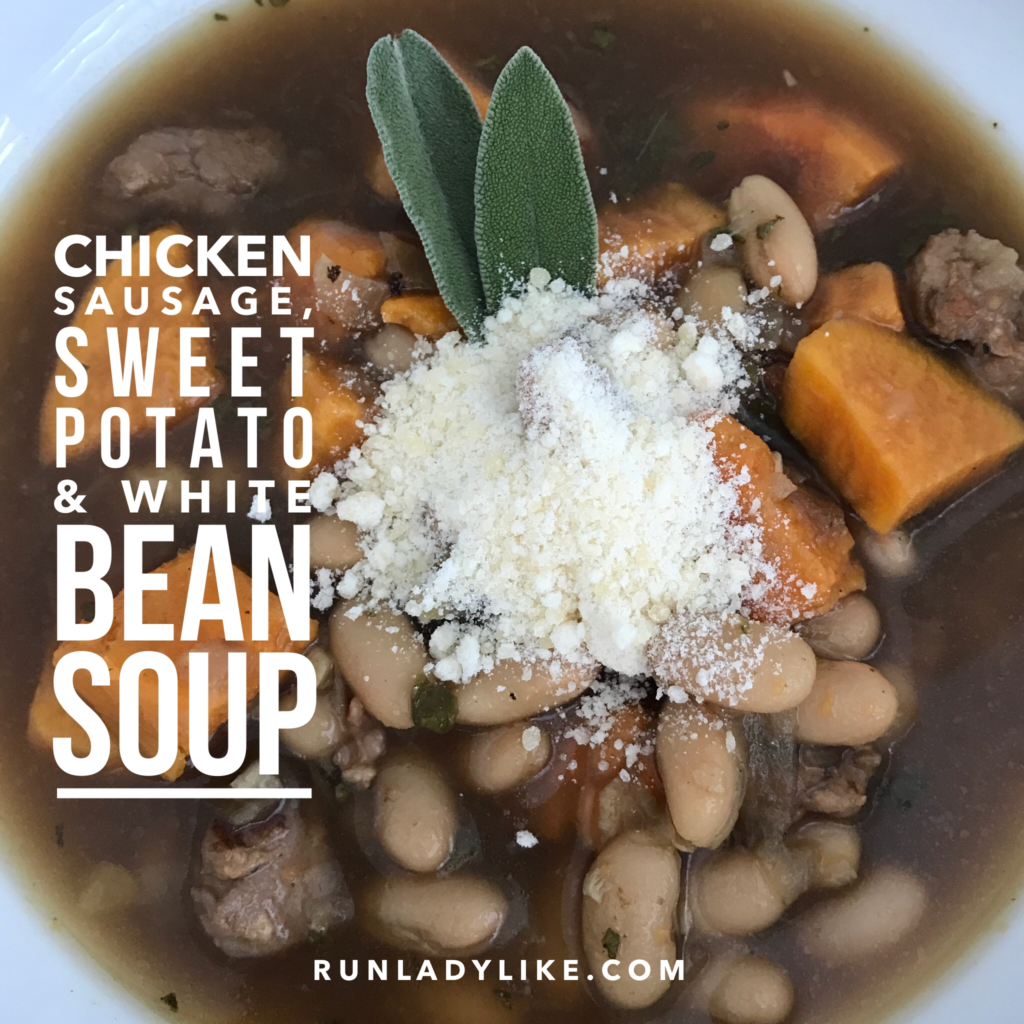 You can eat this soup while perfecting your race day nutrition strategy. Here are some helpful nutrition articles to contemplate while you slurp.
My Best Long Run & Race Day Nutrition Advice
Everything You Need to Know about Nutrition for Runners
10 Best Foods for Runners & Run Happy Recipes
Recipe: Chicken Sausage, Sweet Potato & White Bean Soup
10 servings
Ingredients
2 teaspoons extra virgin olive oil
1 large onion, diced (I use a red onion but any will do)
1 pound uncooked Italian chicken sausage
2-3 garlic cloves, minced
3 large sweet potatoes peeled and cut into bite-sized cubes
1-2 tablespoons of fresh sage, finely chopped
1/4 teaspoon nutmeg
2 19 oz cans of canelli beans, drained
4 cups of beef stock (unsalted)
4 cups of chicken stock (unsalted)
Salt and pepper to taste
Grated parmesan cheese (1 tablespoon per serving of soup)
Directions
In a large pot, heat the olive oil over medium high heat.
Add the onions to the pot. Sprinkle them with salt, and cook until they are soft (about 10 minutes).
Remove the casings from the sausage and break into small pieces. Add the sausage to the pot, and cook until browned on all sides, stirring frequently (about 10 minutes).
Add the garlic and cook for another minute while stirring.
Add both stocks, the sweet potatoes, sage and nutmeg. Bring the soup to a boil by increasing the heat to high.
Once the soup has reached a boil, reduce the heat to medium or medium low and simmer until the sweet potatoes can easily be pierced with a fork but aren't mushy.
Add the beans. Cook another 10 minutes.
Add salt and pepper to taste.
Immediately before serving, sprinkle 1 tablespoon of grated Parmesan cheese on top of each bowl of soup. Enjoy!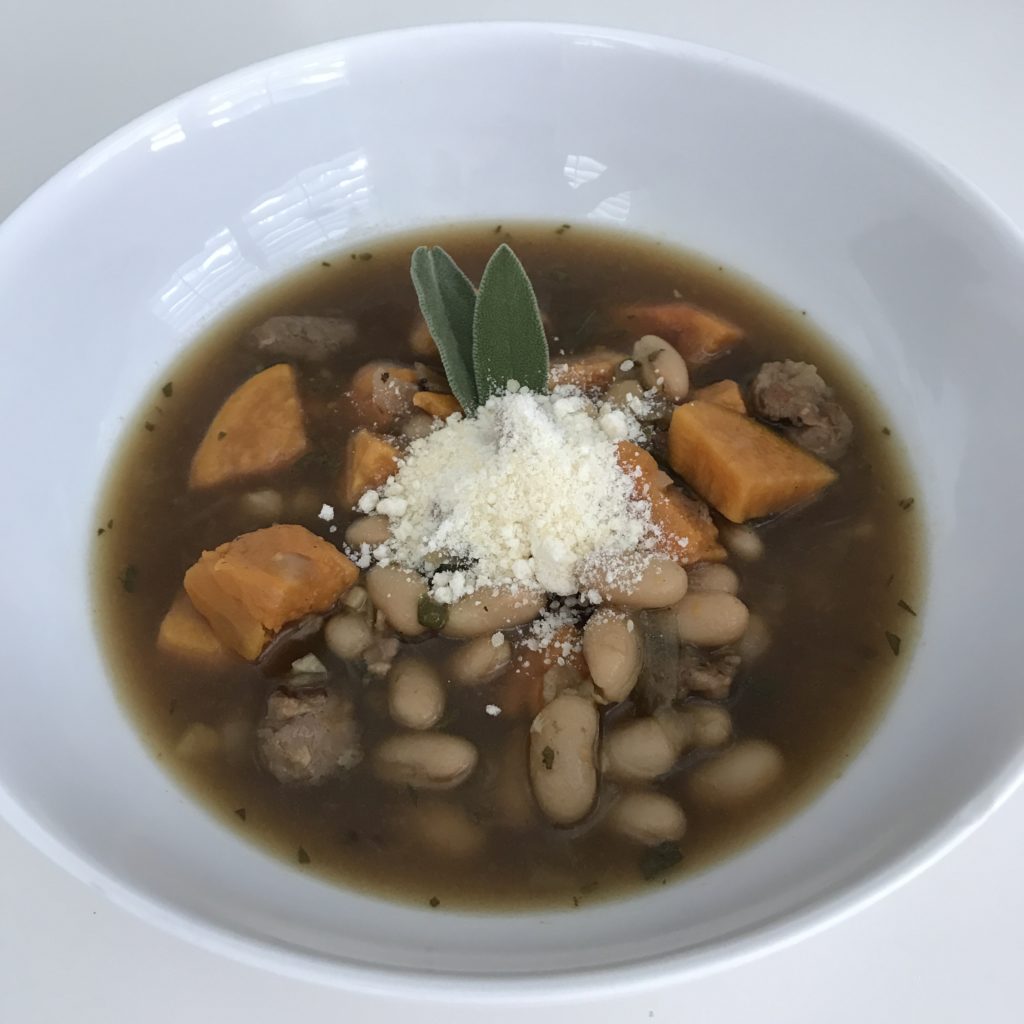 What's for dessert?
You didn't think I'd leave you without dessert did you! Whip up a batch of these amazing (and healthy) Skinny Double Chocolate Banana Muffins from Ambitious Kitchen. I use Enjoy Life Chocolate chips in mine. Mmmmmm. So good and satisfying!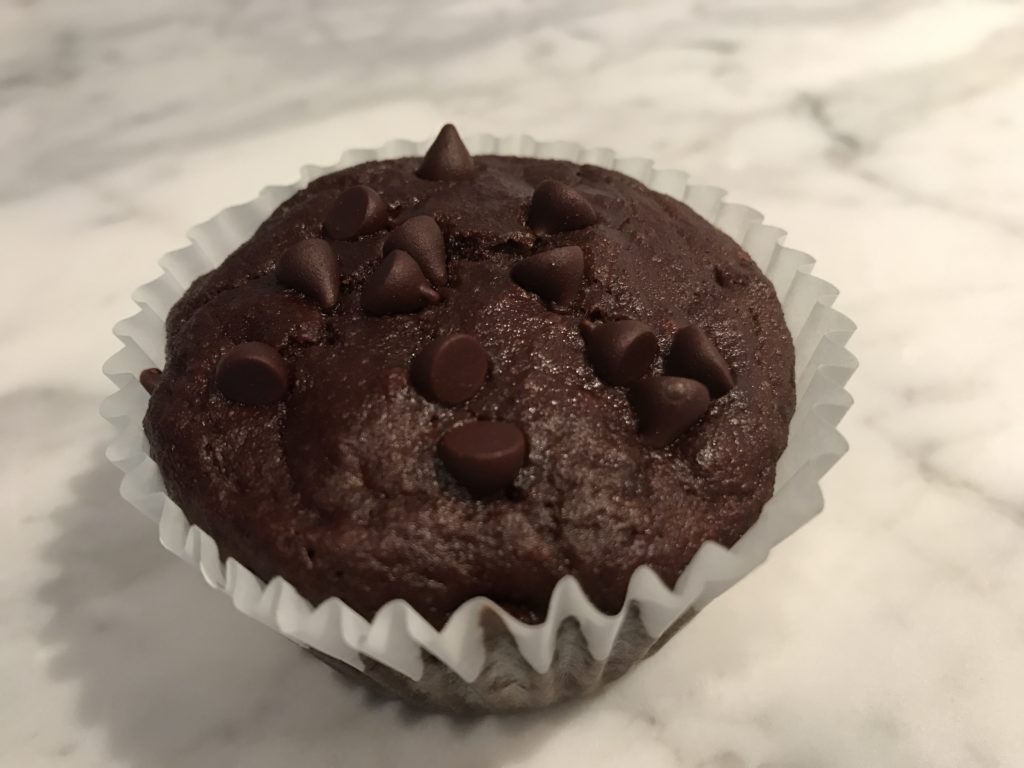 Share your favorite healthier recipe with us.