Sorry, I'm out being present. Leave a message and I'll get back to you.
April 7, 2017
When was the last time you looked at something in utter awe? When was the last time you soaked in a moment with every ounce of your attention? Really think about that. Can you remember?
We're often so busy racing from one activity to the next or planning what comes after the current moment that we're not fully present. Part of us is here, and another part is multitasking inside our brains.
Well, I haven't been doing that lately. It's one of the reasons I've been silent the past week.
I'm consistently amazed by how much I can learn from a person who is only three months old. My sweet baby (aka Baby rUnladylike) looks at the world in awe and amazement. She looks at the simplest things like canned lighting, ceiling fans and swing mobiles in the same way I looked at the Eiffel Tower for the first time or my watch when I crossed the finish line of my last half Ironman faster than I thought was possible.
This is her looking at a tree. She reminds me every day of the beauty all around us and in the gift of every second we've got.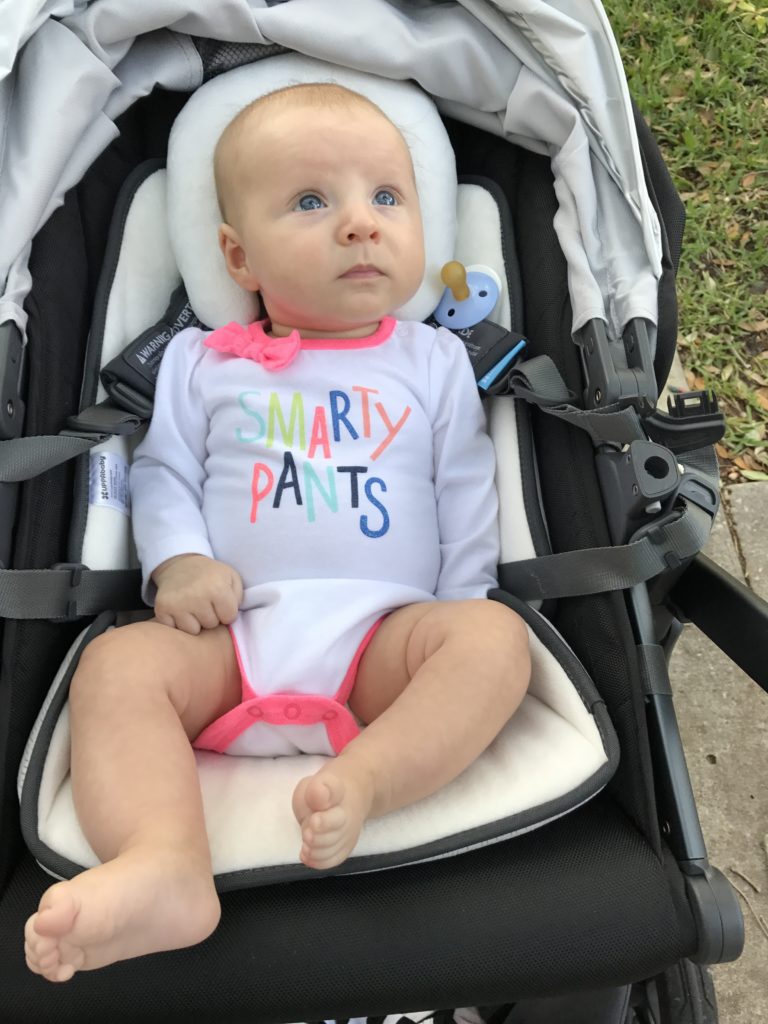 My point in sharing all of this with you is the simple reminder to celebrate the little wonders all around us. Be present. Put down the phone. Cancel the commitment that doesn't really matter. Prioritize the important things in life. Look at more trees or mountains or people like this.
Perhaps I'm more sentimental because I returned to work this week after 12 glorious weeks of maternity leave. Every minute is precious, and my vision is clearer than it has ever been on what is most important. I'm not going to lie, this week has been hard and emotional. The free hours I have are more important than they ever were. Sometimes that means a run doesn't happen in lieu of more baby snuggles. Sometimes that means I choose an extra hour of sleep over sharing all the awesome articles I have in the cue for you on elite warm-ups, calculating your nutrition intake, my renewed training approach and the latest on my post-baby body comeback. Sometimes it means just going for a walk with my husband and daughter. The rest of it can wait because it will be there when I'm ready.
On the days I'm silent, I'm out being present in my slightly brighter life.
Leave a message after the beep. 🙂