6 Things I'm Changing to Improve My Running
April 28, 2017
One of the things I love about running is that I never stop learning. Just when I think my experiences and knowledge have given me all the tools I need to succeed, I learn about new ideas and proven strategies to improve my performance. When it comes to running, I'm a perpetual student. After attending Altitude Camp in Albuquerque, New Mexico, last month with Brooks Running, I learned some valuable things that have driven me to tweak some of my current strategies.
Here are the six things I'm changing about my running based on what I learned from the experts at Altitude Camp.
1. Resist the urge to reach for my phone.
Brooks Beasts coach Danny Mackey encourages all of his elite middle-distance athletes to avoid using their phones for 20 to 30 minutes after a run.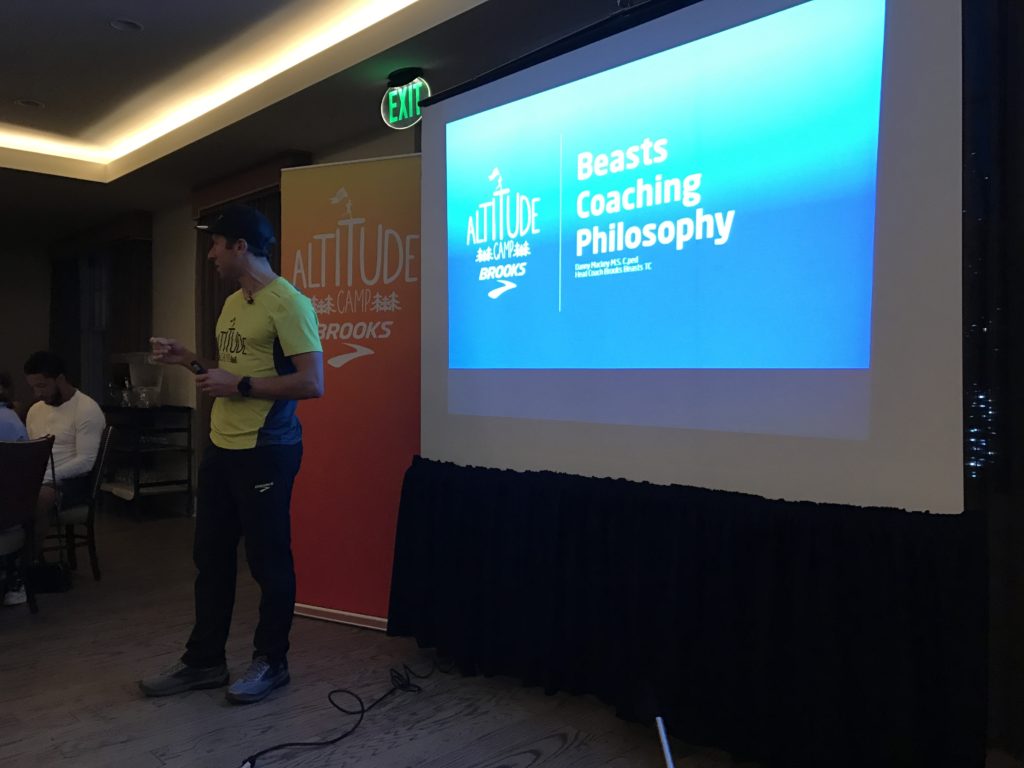 I must admit that it's one of the first things I do. Guilty as charged! I'm quick to log the time and distance in my Daily Miles app or upload a photo from my run to Instagram. When that happens, I'm thinking more about sharing data than I am about how I felt on my run. Coach Danny encouraged us to use the time after a run to think critically about how we felt and dial into our bodies. How did we feel physically? Mentally? Where did we struggle? What did we eat the day before or the morning of that may reveal a pattern? How did we react to our fueling or hydration if the run was long enough to need that? Ideally we would record those thoughts and come to conclusions that can help us improve over time.
After a trail run one morning at Altitude Camp, we were all asked to write down how the run made us feel while trying to stay disconnected from our technology. I love this exercise and to see what everyone wrote.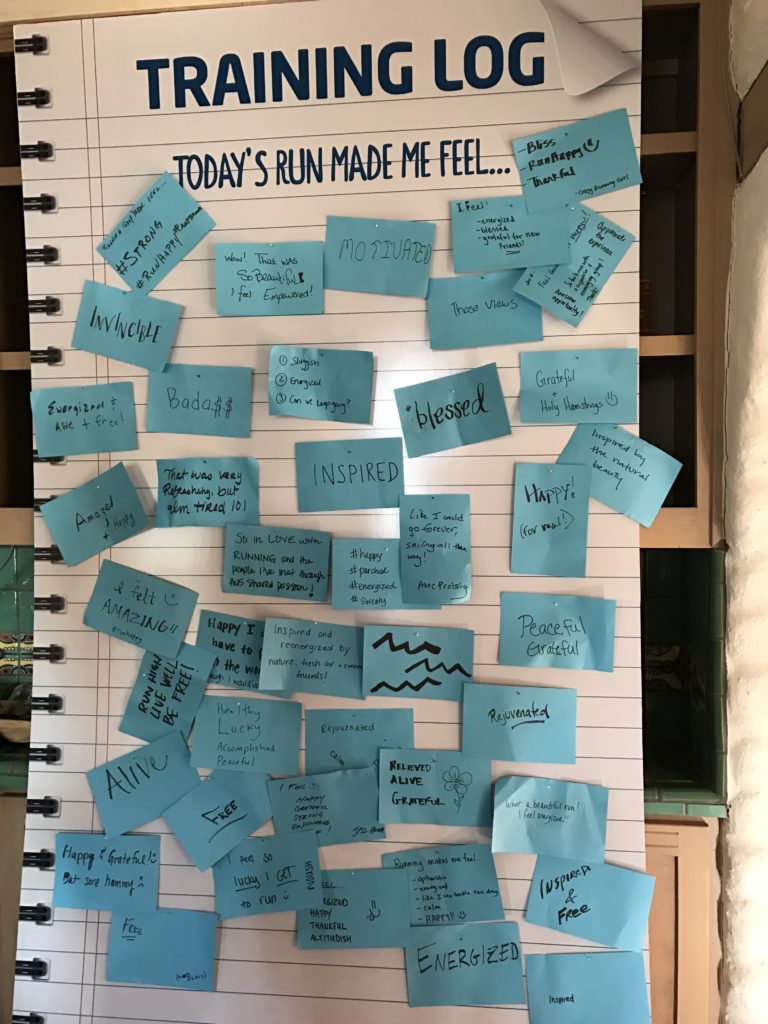 2. Do my dynamic warm-up before easy/recovery runs, too.
Completing a dynamic warm-up before a hard run or race is a must-do in my book. But I admittedly skip this when I'm just going out for an easy or recovery run, not thinking it is necessary because I'm going at a slower pace. Wrong. I should be doing my dynamic warm-up before every workout, regardless if it is hard or easy. Here is a version of the warm-up I learned at camp, and here are some other thoughts and exercises to consider when creating your own warm-up routine.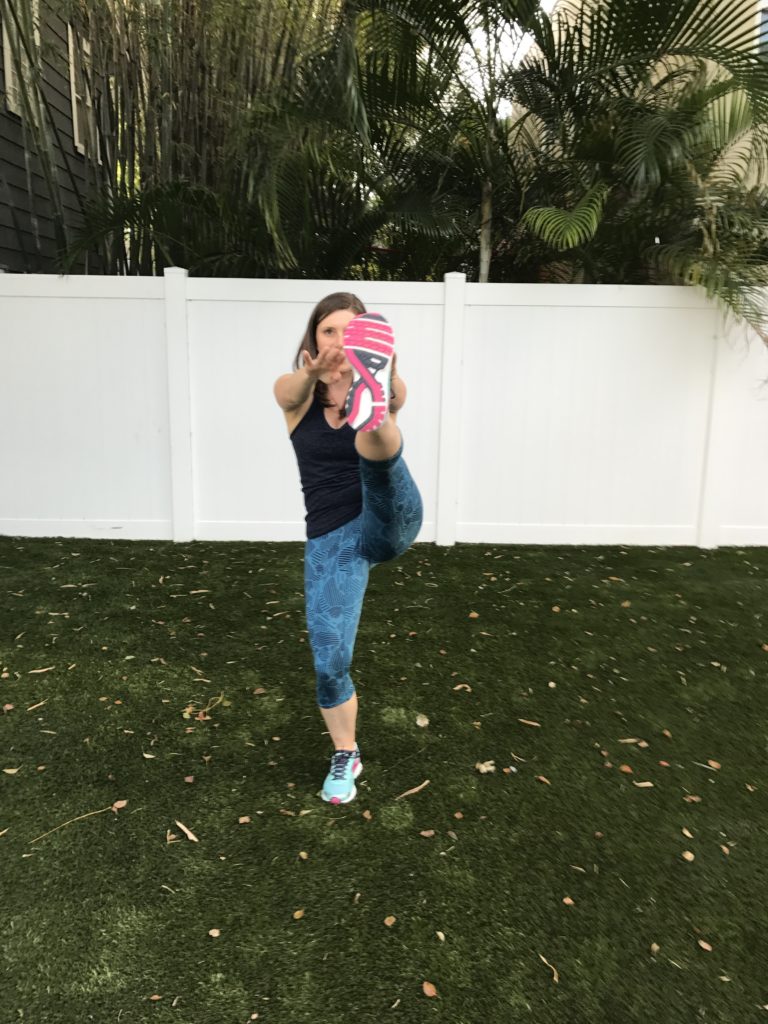 3. Add strengthening exercises after easy runs (in addition to harder strength training on hard days).
I learned a lot at Altitude Camp about what the Brooks elite runners do for strength training and how they incorporate it into their weekly workouts.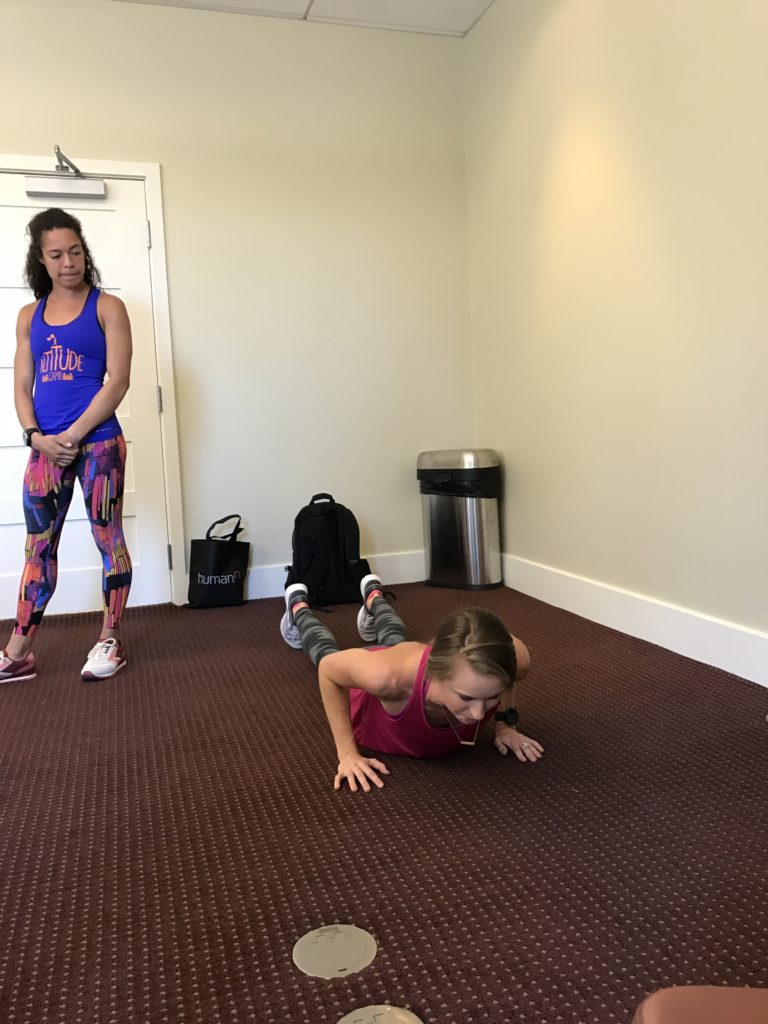 Like I was already doing and recommending to the athletes I coach, the Brooks Beasts do their hard strength training on the same days as their hard workouts so their easy days can truly be easy. But, they also do some easier body weight and strengthening exercises after their easy runs, too. These six moves are what I've been doing lately that are great for easy days. I'm going to try to be more diligent about incorporating two harder strength training days on my hard run days and do easier strength work at least two days after easy workouts.
4. Add supplements to my nutrition strategy.
The Brooks Beasts' nutritionist Dr. Kyle Pfaffenbach (who has a Ph.D. in nutrition and is also a professor of nutrition and exercise science at Eastern Oregon University) has become a friend of mine during the past five years. His advice has helped me immensely with my own nutrition strategy, but during Altitude Camp, I got to talk to him more about vitamins and supplements.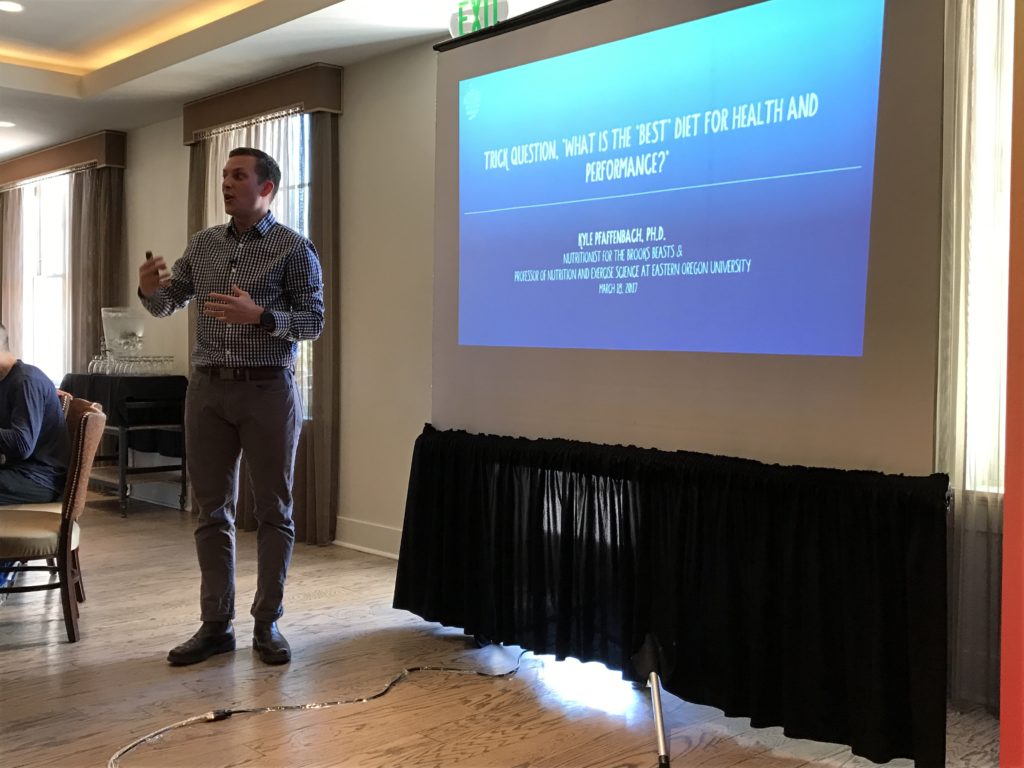 Although I take a postnatal vitamin for breastfeeding currently, I typically don't take any other supplements or vitamins to help maximize my running. He recommended that once I'm done breastfeeding I consider taking the following before bed:
Multivitamin (Kyle recommends the vitamins for people 50 and older to his elite runners since he feels they have a good mix of vitamins for runners)
NatureMade fish oil (omega 3s decrease levels of inflammation, increase the ease of protein movement and flexibility, help runners recover and raise good cholesterol levels)
Vitamin D
Lysine amino acid in a concentrated form after workouts and before bed to promote recovery
HMB amino acid to help reduce muscle protein breakdown and protect and repair muscle tissue (3 grams after a hard workout)
5. Incorporate different shoes for different training runs.
Since 2012, I've pretty much been running all my runs (training workouts and races) in the Brooks PureCadence. These are a lighter-weight shoe and can put added stress on the calves. After talking with some of the Brooks Beasts and hearing about the different shoes they wear for different workouts, I have decided to run all my easy workouts in the Brooks Ravenna and my faster-paced workouts and races in the Brooks PureCadence. [Please note: I need stability shoes based on my running gait, so both of these shoes are in the stability category. Be sure to get professionally tested at a local running store to determine the right shoes for you. For Brooks shoes, you can use their Signature System shoe fitting tool.] I'm currently testing out the new Ravenna 8s and PureCadence 6s and will have full reviews for you once I've logged adequate miles on them.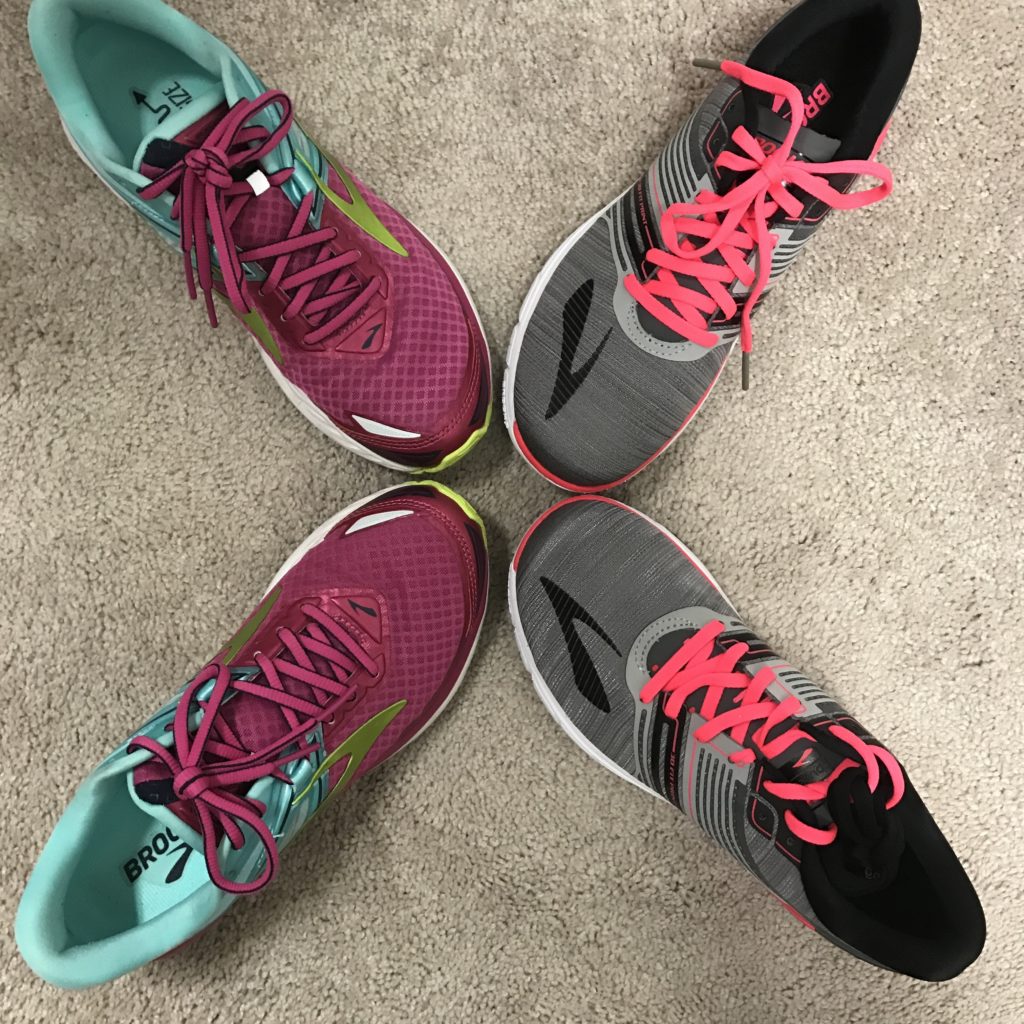 Every once in a while, I will also wear the Brooks Adrenaline, but these have a tad more stability and weight for my preference. I am digging this new heathered collection though and have been wearing them for walks and around town.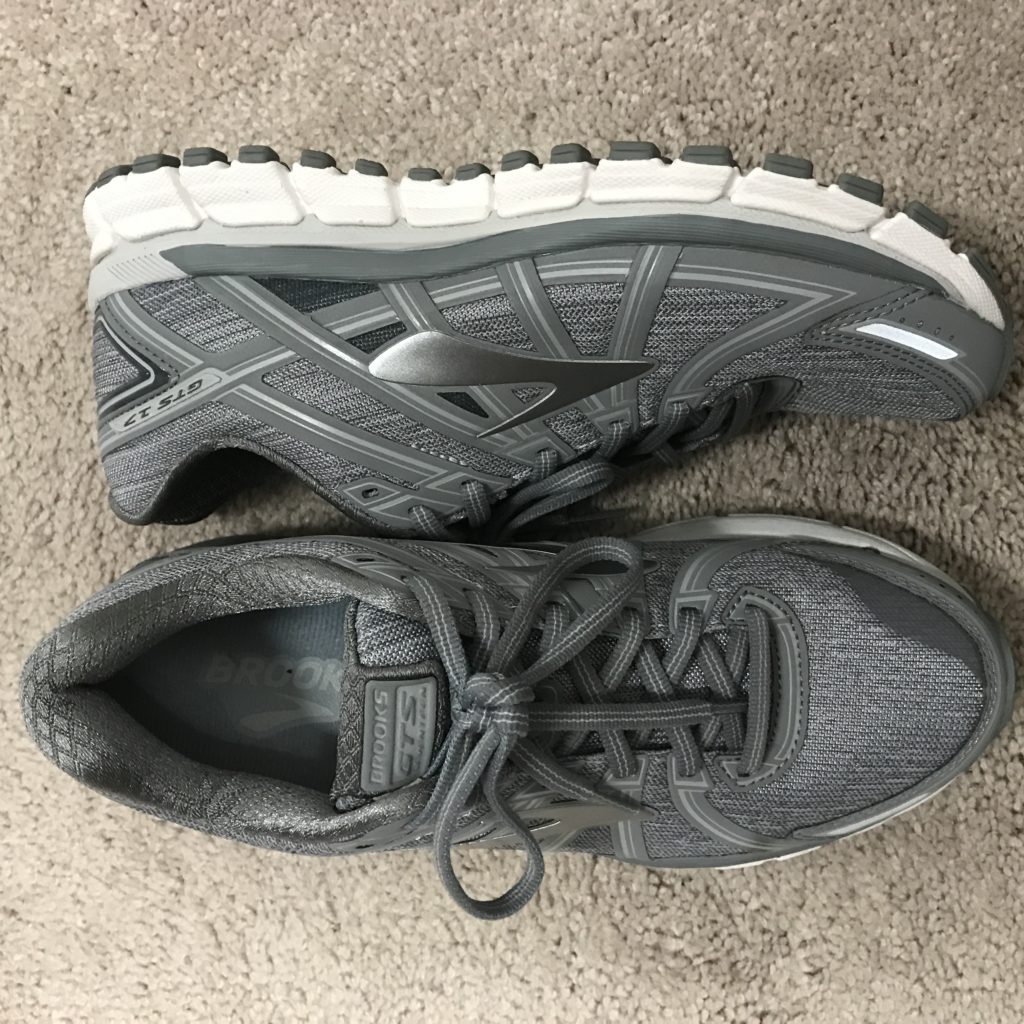 6. Recover immediately with a high protein smoothie rather than a mixed meal, even after easy workouts.
Getting adequate carbs and protein within 30 to 45 minutes after a workout has always been my golden rule, but I'm going to be more diligent about this and strive for two different tactics after hearing Dr. Kyle's nutrition talk:
Drink a whey protein smoothie that contains Bob's Red Mill whey protein without added ingredients, unsweetened almond milk and frozen fruit. The elites sometimes add Gatorade to their smoothies for the added carbs. The idea behind a smoothie as opposed to a mixed meal is that it absorbs into the blood stream faster than whole food and can help speed recovery. For runners who can't eat whey because of dairy, you can try hemp or rice protein in a concentrated form.
I'm going to make this process a priority after easy workouts, too. I'm good about fueling well after speed workouts and long runs, but I'm admittedly not as diligent after easy runs and shorter workouts. Dr. Kyle encourages his athletes to get 45 grams of carbs to 15 grams of protein following a workout.
As a reminder, I'm a Brooks Running Run Happy Ambassador and receive free products to test each month. Brooks paid for my travel to Altitude Camp in March 2017. Anything I write that includes information about Brooks or any topic at all represents my honest, unbiased opinion (and always will).
I'd love to hear what you think of the tweaks I'm making and anything you may be doing that is new for your training this year.