Pushing Myself, Literally
May 21, 2017
I was eagerly anticipating it, but sort of dreading it at the same time. Returning to running after having a baby has been challenging enough, especially in the Florida heat and humidity. What would running while pushing a stroller feel like?
I strapped my 15-pound little nugget into her 23-pound Thule Urban Glide, and we set off for our first run together. Technically, she used to accompany me for runs and workouts when she was in my belly. I would whisper to her softly during the miles: "You are a strong girl." As I set off with the two of us for my first stroller run, those words of encouragement were more inwardly focused: "Yes, I can do this."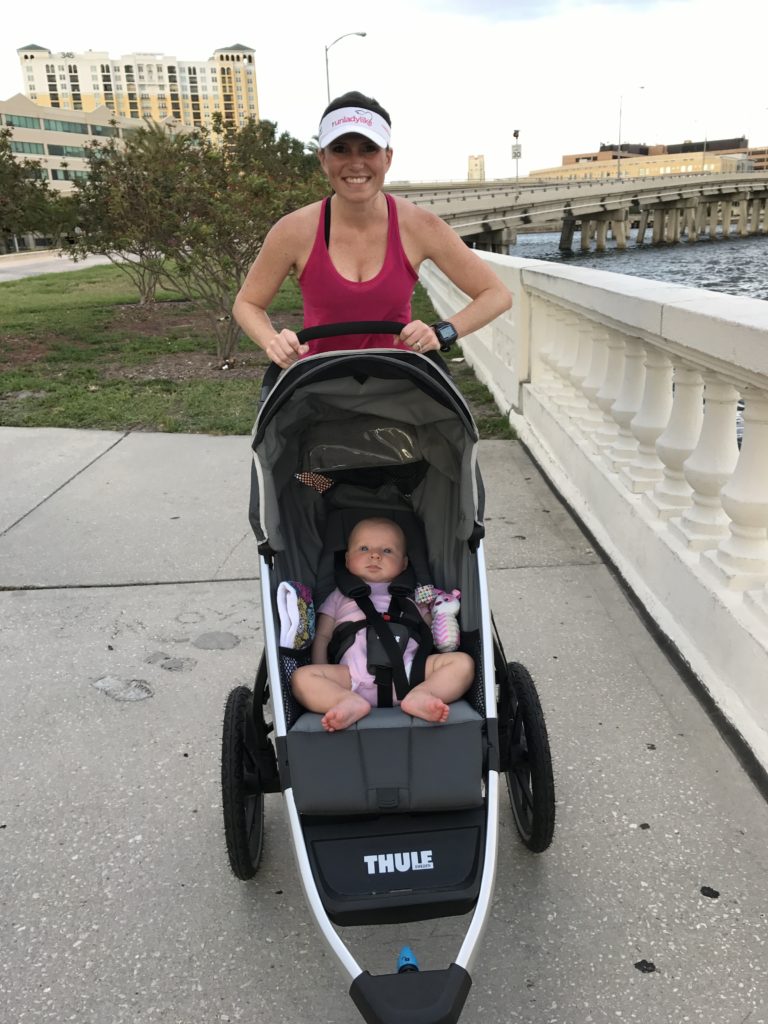 I was immediately surprised by how good I felt. Maybe it was because my mind was more focused on maneuvering the running stroller than how my legs and lungs felt. Maybe it was because the humidity was lower than normal and there was a breeze off the bay. Maybe it was simply the excitement of finally getting to have my little running partner with me for a run. Whatever the reason, my first mile clocked in slightly faster than I've been running my solo morning runs. What? The second mile was also consistent.
I gave an encouraging nod to a dad pushing his son in a running stroller as we passed each other. It brought on a whole new meaning to the friendly wave we innately give to every runner we pass. I never imagined I'd find strength and confidence in pushing the stroller. "You're running with mommy," I gasped several times to Baby rUnladylike during the 4-mile run. She merely gazed around her until she fell asleep with about 1.5 miles to go.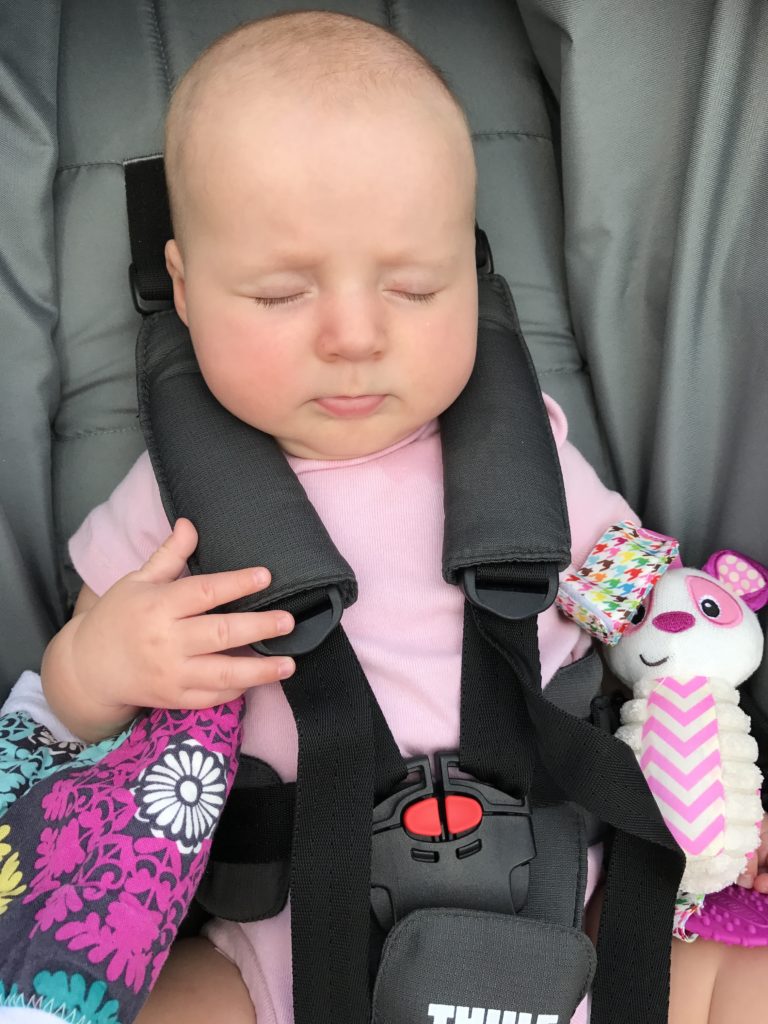 During the past four and a half months since becoming a mom, pushing myself has become my common theme. I've been pushing myself in new and different ways on a daily basis. I always say we are stronger than we think and capable of doing more than we believe we can do. Once again, that rings so true. I'm enjoying rediscovering a new side of myself and my running and finding more strength than I formerly knew I had.
I'm not following a running plan yet, but I'm continuing to slowly build my running mileage and strength. Here's what the past two weeks of training have looked like. I typically go on a stroller walk every evening between one to three miles in addition to my daily workouts.
Monday: 1-hour barre class
Tuesday: 3-mile treadmill run
Wednesday: 45-minute strength training boot camp workout
Thursday: 4-mile sunrise run
Friday: 45-minute strength training tabata-style workout with running intervals between each round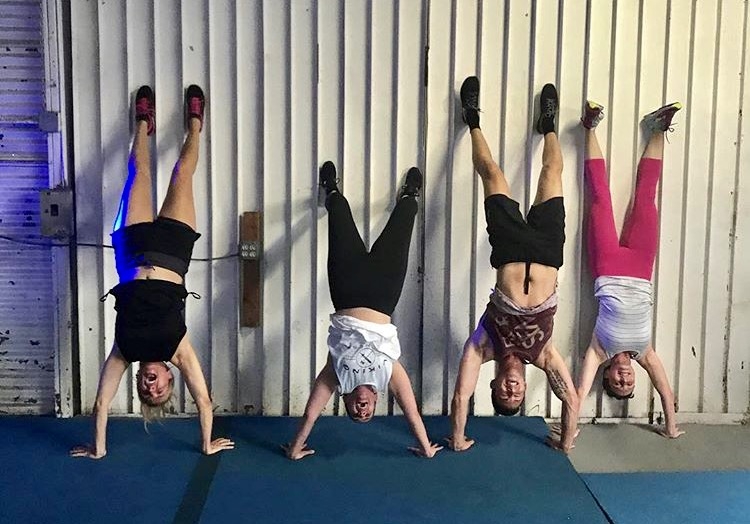 Saturday: 6-mile sunrise run
Sunday: REST
Monday: 1-hour barre class
Tuesday: 3.6-mile stroller run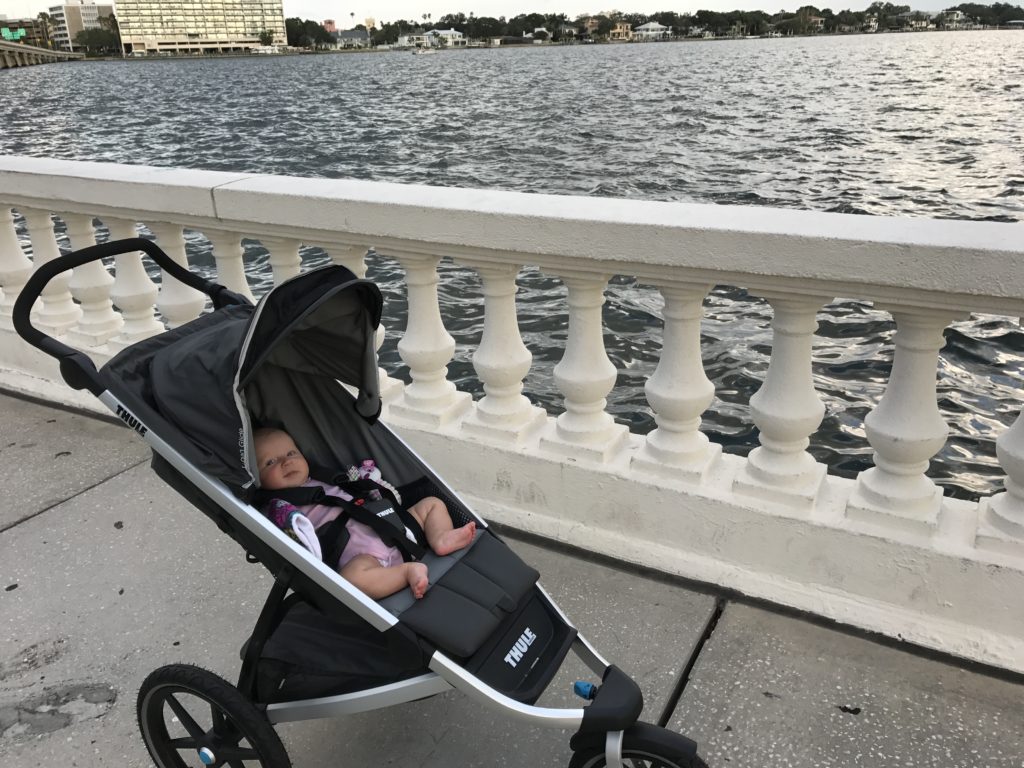 Wednesday: 45-minute strength training tabata-style workout
Thursday: AM: 4-mile sunrise run; PM: 75 mins restorative yoga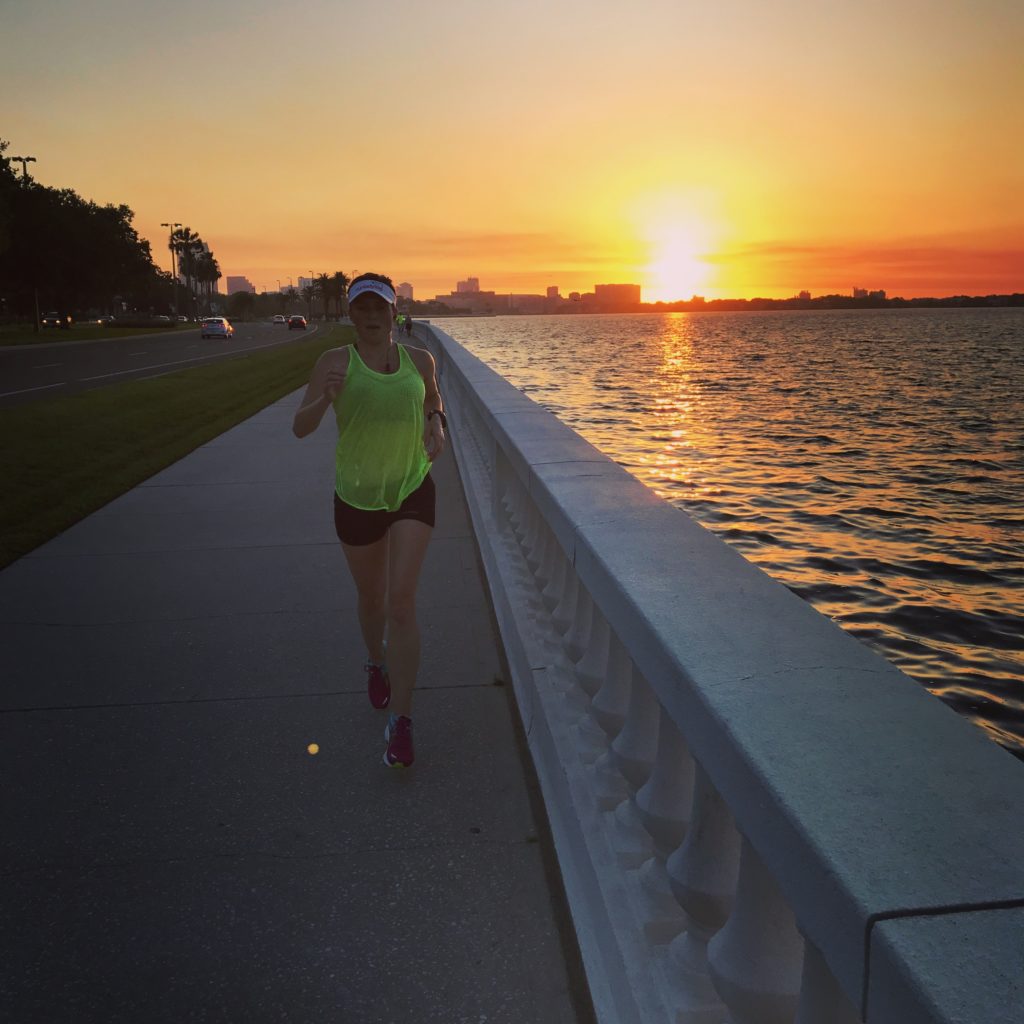 Friday: REST
Saturday: 45-minutes strength training at home gym (arms + abs … missed my run due to a late Friday evening … Boo!)
Sunday: 1-hour yoga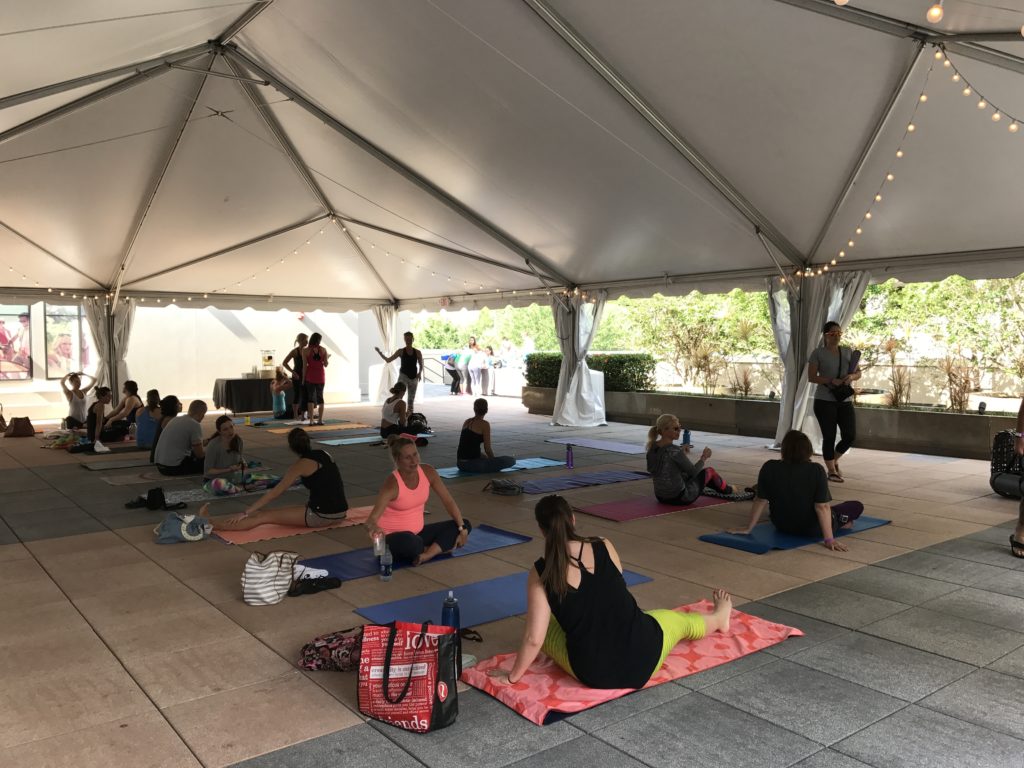 I have a 5K race in two weeks, so it will be fun to use that as a fitness assessment to see what kind of progress I'm making and to set my paces to begin half marathon training in mid-June. Patience, consistency and pushing myself to be the best I can be where I am in the moment is the goal for now.
How have you pushed yourself lately?