Eat Like an Elite: Nutrition for Runners Worksheet
May 25, 2017
You can't outrun a bad diet.
Those are the obvious, yet true, words about nutrition for runners from my friend and elite running nutritionist Kyle Pfaffenbach, Ph.D.
Runners are constantly asking him (me included) what the "right" approach is to diet and nutrition to be the best runner. He says it's a trick question because the human body is really complicated and every body is unique. The one thing we do know is that diet can't be separated from exercise and it's always a work in progress.
When I attended Brooks Altitude Camp earlier this year, Kyle shared what he uses and recommends as a starting point to the elite runners he counsels on the Brooks Beast elite team. Rather than tracking calories or specific foods, he recommends focusing on macronutrients – protein, fat and carbohydrates – to ensure we're consuming enough throughout each day to recover and adapt to training. Of course, the information in Kyle's guide is not meant to substitute for professional medical advice and is simply a reference to help runners create a baseline.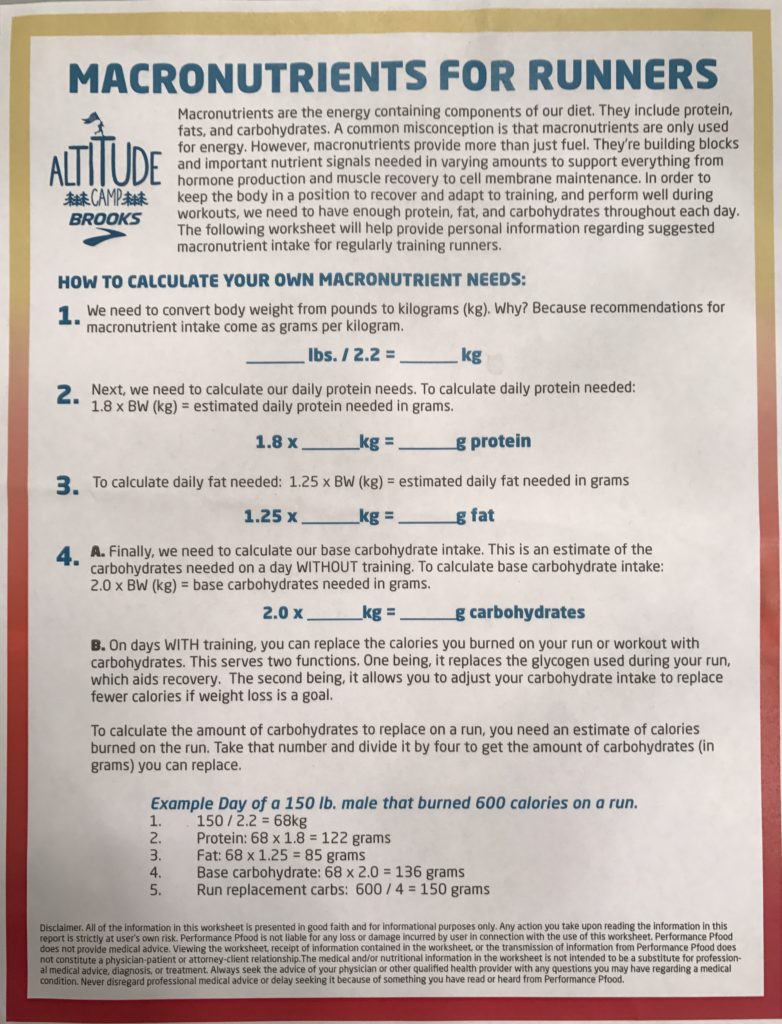 See more from my experience at Brooks Altitude Camp:
What do you think about this macronutrients guide for runners? If you use these guidelines in your own diet, let us know what you think and how it works for you.