Giving Back through Running
November 28, 2017
It was mile 24. I just wanted the race to be over. Like a little kid in the backseat of a minivan on a family vacation, "Are we there yet?" was on repeat in my head. My pace had slowed a bit from miles 18 to 23, but I was determined to cross the finish line under 3:35. After all, that's what I'd worked so hard for. That's what I came to do. Thankfully, I was able to conjure up some magical running powers during the final two miles of the race because of the meaning behind my miles. You see, this was my third marathon running 26.2 miles for a charity. That day, my miles and the thousands of dollars I'd raised along the way were in honor of families whose loved ones — children, spouses, parents — were facing diseases that take away the ability to move, speak and breathe. As I painstakingly made my way to mile 25, I kept surging forward, getting faster, because of those families. I was blessed beyond measure to get to feel that physical pain from choosing to run. I know so many of the families I was running for don't have the opportunity to run even if they wanted to. I GET to do this. I can and I will. That day, I crossed the finish line of my eighth marathon and qualified for the Boston Marathon for the first time. All the people and angels I carried with me made that one of the most memorable days of my life.
As we celebrate Giving Tuesday today, I encourage every runner to add running a marathon for a charity you care about to your bucket list. I know it can seem overwhelming, and even a little terrifying, to think about committing not only to running 26.2 miles but also to a hefty fundraising commitment. I promise it is easier than you think. And it matters more than you can imagine.
My friend and coaching client Jess Nelson recently ran the New York City Marathon with Fred's Team to raise money for Memorial Sloan Kettering Cancer Center. She raised nearly $17,000 by race day!!! Today, she is sharing her experience and her tips for anyone considering running for charity. Join me in congratulating Jess on the difference she has made, and please consider making a commitment this Giving Tuesday to run an upcoming race for an important cause.
Jessica's Story by Jessica Nelson
Running marathons has proven to me, time and time again, that I can do hard things. My abilities are usually far beyond what I think they are.
This year, I embarked on a different kind of marathon running. At the beginning of the year, I announced that I was going to dedicate 2017 to running for charity, capping it off with the New York City Marathon. My charity of choice was Fred's Team, the athletic fundraising arm of Memorial Sloan Kettering Cancer Center in NYC. And I was going to raise $10,000 in the process.
That goal scared the crap out of me. I committed to raising $7,500. I had a serious fear of failure, but that fear fueled me to work my butt off. I reached my initial goal of $10,000 in August, and then raised my goal to $15,000. Earlier this month, I ran the NYC Marathon with Fred's Team, and I capped off the weekend with a total of $16,762 raised for cancer research. It was a truly transformative experience, and the emotions I felt crossing the finish line are indescribable. Once again, running proved to me that I can achieve far more than I dreamed possible, as long as I'm willing to put in the work.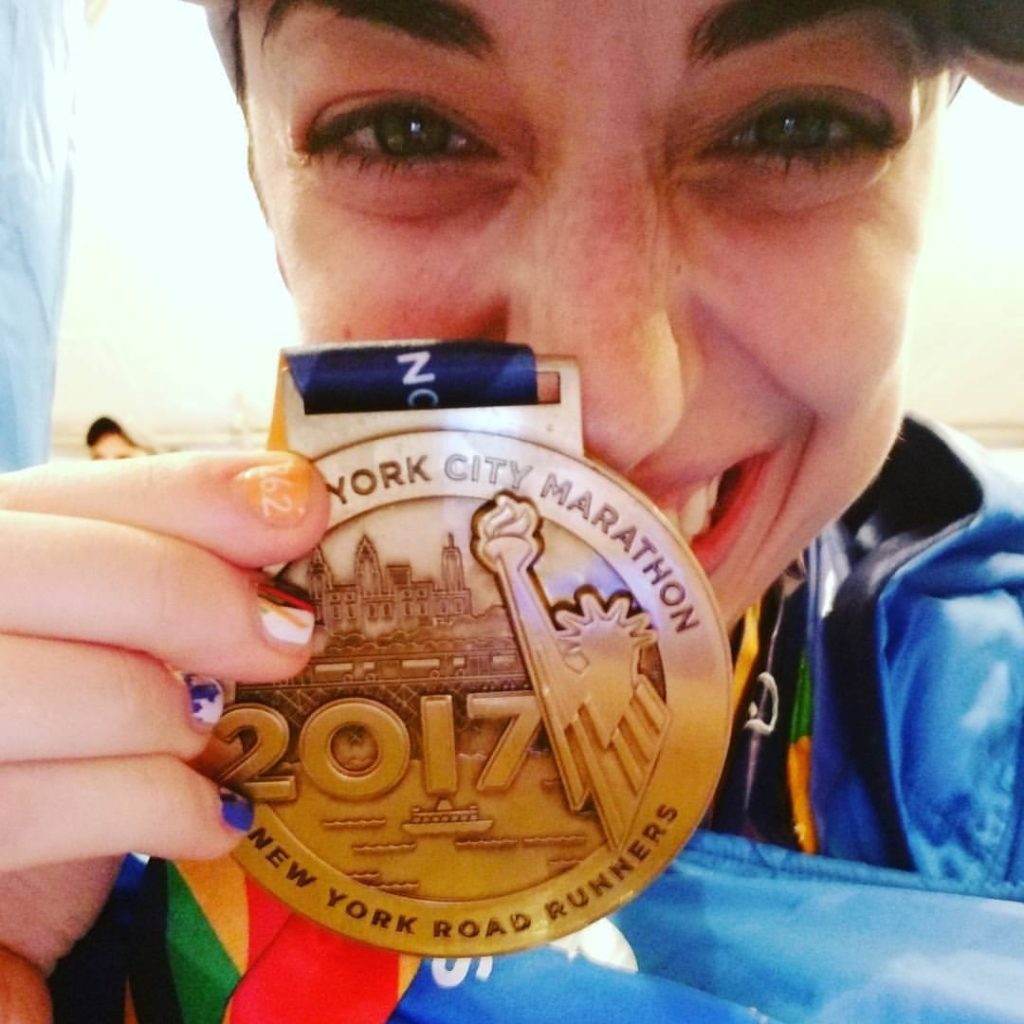 The Fundraising
I knew that raising $10,000 was not going to be easy. I did a ton of research to get ideas and talked to as many people as I could to learn about their experiences fundraising. In typical Type-A, overachieving marathoner form, I decided to add structure to my approach by creating a fundraising plan. Most weeks, I sat down and reflected on the prior week and planned out what I would do the next week. I planned around periods where I knew I would be time constrained. I believe that creating this plan and consistently working on my fundraising starting in January was a key to my success.
I divided my fundraising activities into three categories:
1. Individual Donations: I contacted pretty much every person in my personal, professional and social media network. I leveraged LinkedIn, Facebook, Instagram and Twitter and reached out to people individually, one by one, with personalized notes. This was a lot of work and it took most of the year, but it paid off big.
2. Events: I leveraged relationships I had to create unique fundraising events. My most successful event was with my hairdresser, where we sold raffle tickets for a month and both donated our hair at the end (more than $2,000 raised!). I also partnered with my neighbor who works in the wine industry to hold a neighborhood wine tasting ($600 raised).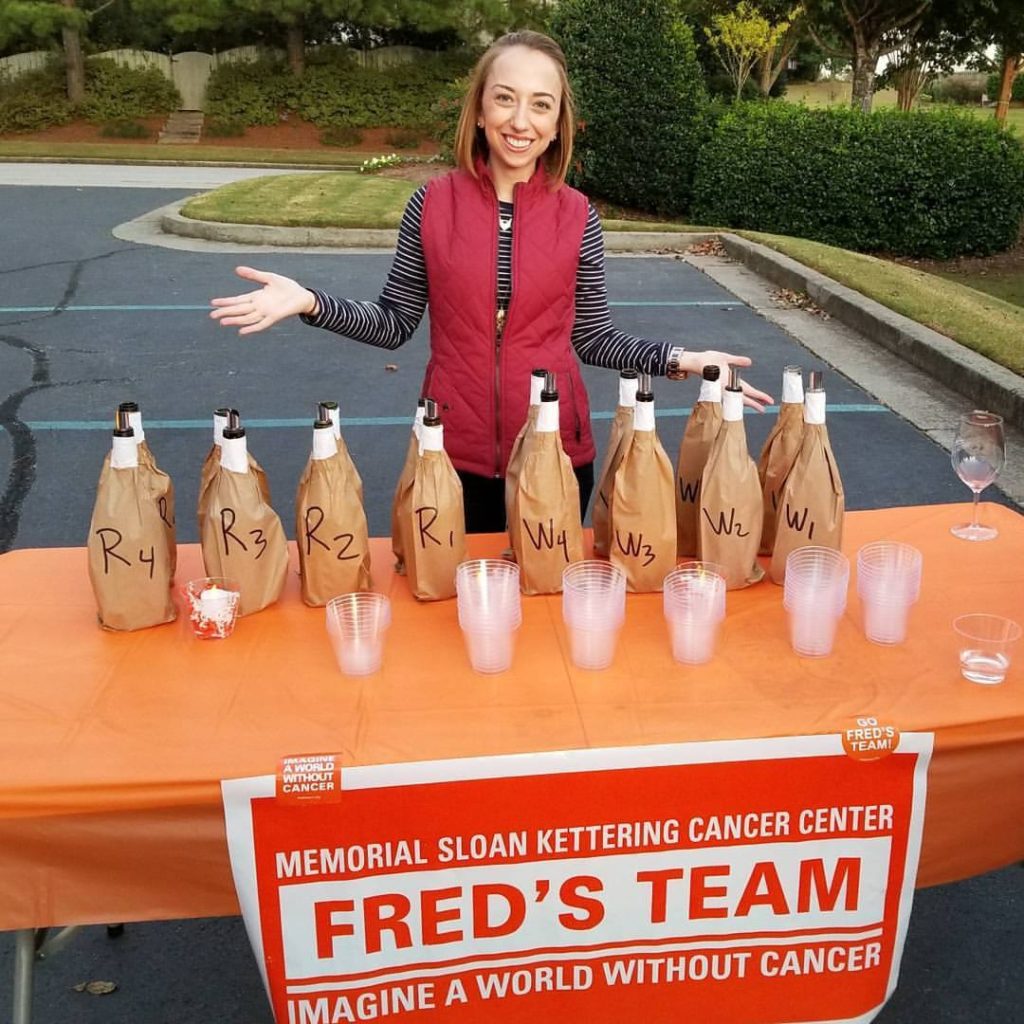 3. Leveraging my Talents: I kicked off my fundraising by selling hand crocheted hats for $26.20 a piece. I sold nearly 40 of them within a week, raising more than $1,000. I had NO idea how wildly popular they would be. I found people were eager to support my cause and receive something for themselves in return. I was crocheting every spare moment for about three weeks straight.
I found that by setting such a crazy high goal, my mindset and approach to fundraising changed. I really got creative and sought guidance and help. I tried so many different things, some more successful than others. I reconnected with my network and leveraged skills I didn't know I had.
The support I received along the way was unbelievable … not just financially, but also emotionally. The staff at Fred's Team sent me notes throughout the year encouraging me and gave me any supplies I needed for my events. Race weekend, they made the logistics a breeze, allowing me to fully focus on my race experience. As I went through my fundraising, I found that nearly everyone in my life has been touched by cancer in some form along the way, and connected with my cause and Fred's Team's slogan of "Imagine a World Without Cancer." I believe that the heftiness of my goal caught people's attention, and it was a cause they wanted to support in any way they could.
I received a wide range of donation amounts, and each one meant so much to me. From the $500 I received from a past coworker who I wasn't that close with and hadn't spoken to in years, to the $10 from the person who had to wait until payday because money was so tight … it was humbling. Every contribution was a nod to what I was doing, a thank-you, a transfer of their grief and love for someone in their life that had been impacted by cancer. Each donation said "I believe in a world without cancer, too." Almost all of them came with a story. I would write the names down and it fueled my drive even more. I carried the weight of the cumulative grief and love with me on each training run.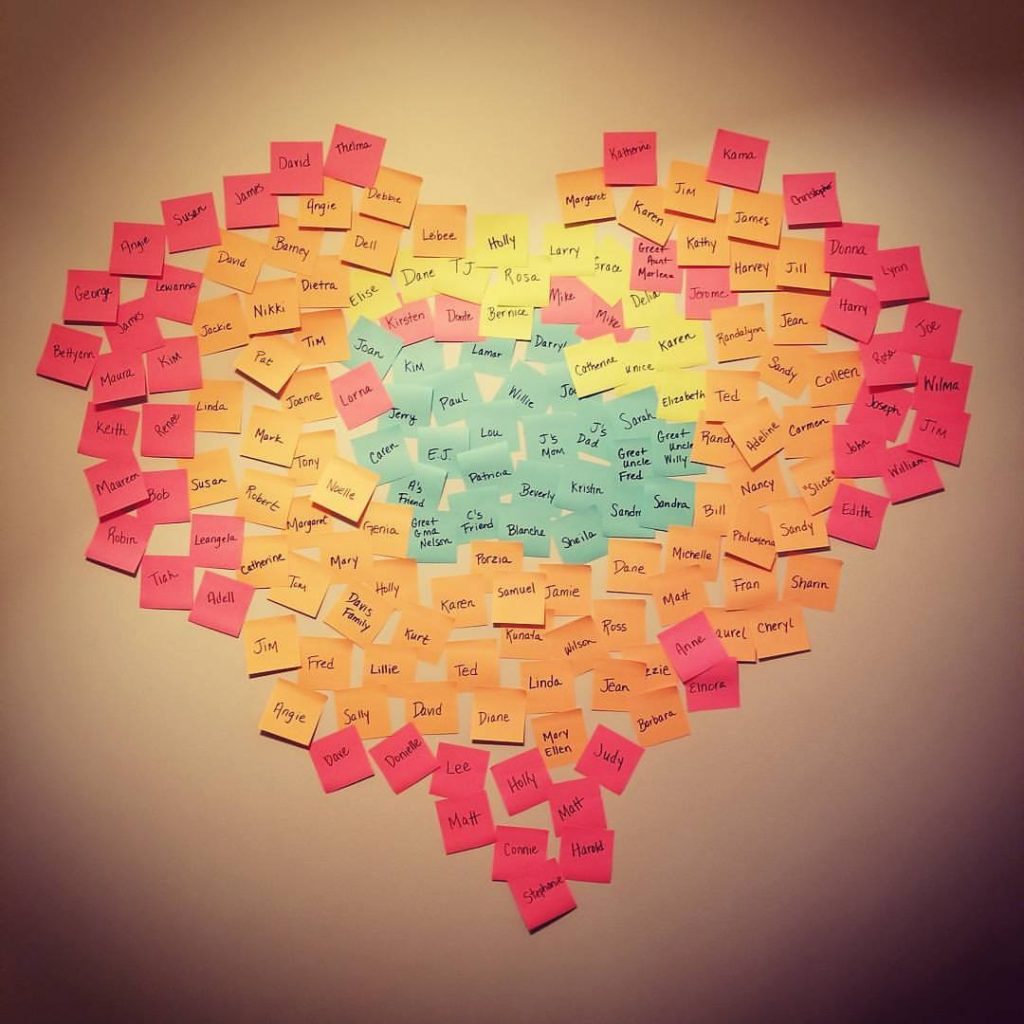 The Finish Line
As race week approached, I felt that something really special was happening. My workouts were clicking, I found joy in running again, and my fundraising shot through the roof. I felt the excitement for race weekend building. At the same time, it was bittersweet. The day I hit my new goal of $15,000, a former employee turned friend had to make the decision that it was time to move her husband to hospice care as he neared the end of his battle with cancer. Watching what she and her family were going through was a main motivator for me embarking on this journey, and it was heartbreaking to know that no amount of miles I could run would change this situation. As I left for NYC, I told her that mile 26 would be dedicated to him, to her and to their two girls.
New York was my fourth marathon, and it was by far my hardest fought race. Getting across that finish line represented more than just finishing the 26.2 miles that were behind me. It represented 10 months of work, 10 months of stories, 10 months of continuing my training even when it got really, really tough. Running for charity gave each step purpose, and my hardest moments were no longer about my suffering, but the suffering and grief of others. Running for charity turned something that, prior to 2017, was starting to feel selfish into something that changed my heart and perspective on life.
Every donation changed my heart a little bit, and by the end of marathon weekend, the transformation was complete. It's hard to put into words what it felt like during my 16th mile when I was struggling with digestive issues and was reduced to a walk, to receive a third donation from a friend whose mother passed away from cancer five years ago, and to whom I had dedicated that mile. It's impossible to share with you the emotions I felt running by Memorial Sloan Kettering where patients were out cheering on all of the Fred's Team runners because they knew we were running for them. I can't begin to describe the joy I had during mile 26, but how incredibly sad I felt at the same time as I thought about my friend's husband and how unfair life can be. And, I will never, ever forget the look in the eyes of a mother of a young patient being treated at MSK who I met the day after the marathon, when she sincerely told us "thank you" for what we did, because she was so grateful for the care her child was receiving. It was that moment that completed the transformation of my heart.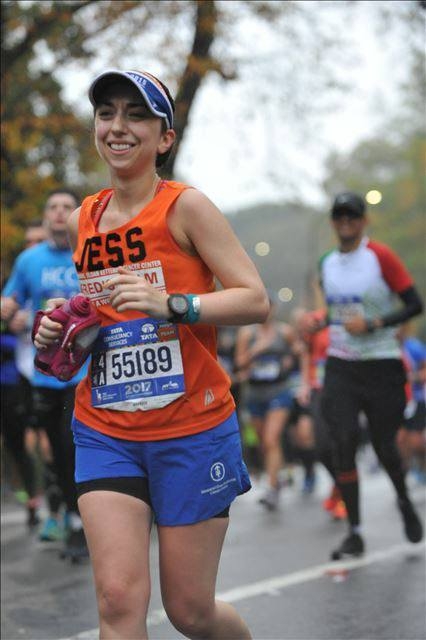 I truly am not sure I will ever be able to run another marathon without some sort of connection to a charity. It just won't be enough for me. The experience inspired me and moved me in ways I doubt I'll ever be able to put into words. I've found a way to take my love of running and make a difference in the world, and for that I am so grateful. If you've ever remotely thought about running for charity, DO IT. But if you're going to do it, fully commit. Don't let fear of failure get in your way, because you will miss out on all the good stuff. And with raising money for a cause you care about, there really is no way you can fail.
You can read Jess' recap of race weekend with Fred's Team here, and her race recap here. If this story has inspired you, consider donating to Jess' efforts at http://mskcc.convio.net/goto/jessrunsatl before December 31, 2017.
Have you ever run a race for charity? If so, tell us about your experience. What fundraising tips for running for charity would you offer? If you've never run a race for a charity, what organization would you be most likely to support if you did?