12 Months of Kindness Project: Soles4Souls (January 2018)
February 2, 2018
In 2018, my daughter and I are on a mission to spread kindness throughout our community and world as part of our 12 Months of Kindness Project. Each month, we select a charity or activity that makes where we live a better place. Our acts of kindness may be small, but lots of small actions combined is what we believe changes the world. Join us by starting your own 12 Months of Kindness Project and keep it going year-round.
Everyone deserves a good pair of shoes. That's what Soles4Souls believes. As a runner who burns through a pair of shoes every 300 to 500 miles, I certainly believe that too.
"The shoes you no longer want create opportunity many need."
I considered these words staring back at me on Soles4Souls' website. I gazed into my closet at all the new or nearly new pairs of colorful running shoes gleaming back at me, and part of me felt ashamed for having so many shoes I don't use. But I also felt grateful that I could now do something more meaningful with them.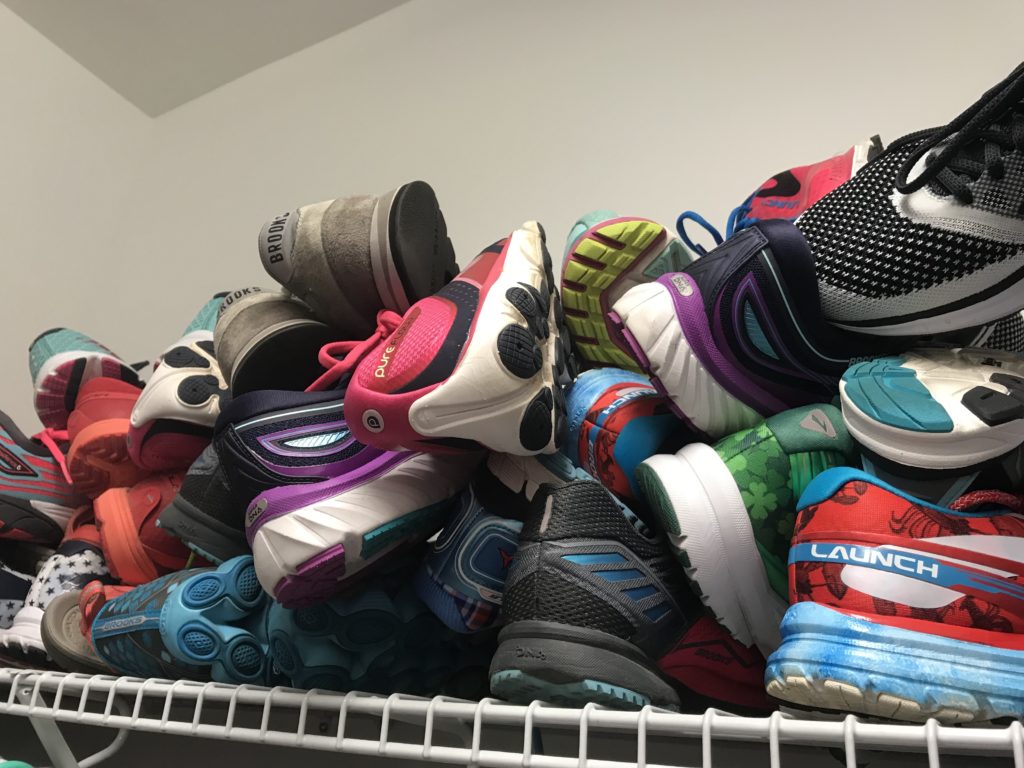 I first came across Soles4Souls when Brooks Running included them as part of their Run B'Cause corporate social responsibility program last year. The organization is dedicated to disrupting the cycle of poverty by creating sustainable jobs and providing relief through the distribution of shoes and clothes across the world. Soles4Souls was originally founded as a disaster relief organization in response to the Indian Ocean tsunami in 2004 and Hurricane Katrina in 2005. Today, it continues to act as a second wave responder in providing footwear and clothing to those in need during times of disaster.
To kick off my 12 Months of Kindness Project, Baby rUnladylike and I sorted through all our shoes, picking out the best, newest and highest quality pairs to donate to Soles4Souls. (Yes, we only own Brooks Running shoes over here at rUnladylike HQ.)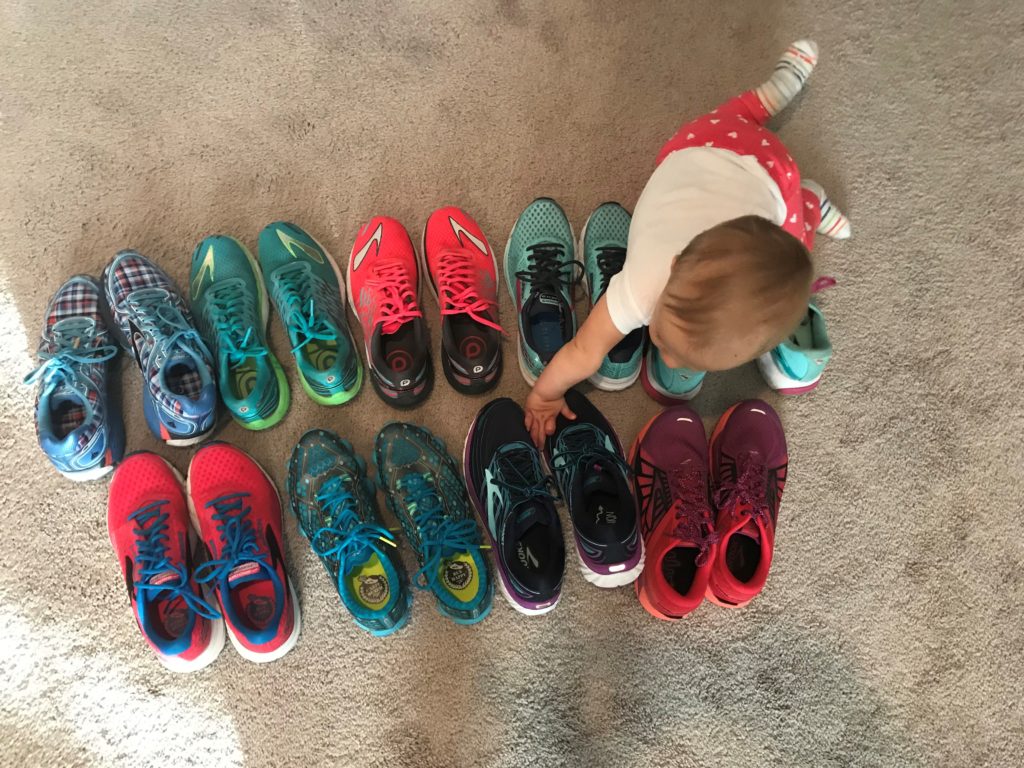 We loaded them into bags and drove them to a local drop-off location where we know they will be given to help families in need lift themselves out of poverty and to individuals in developing countries to prevent debilitating diseases.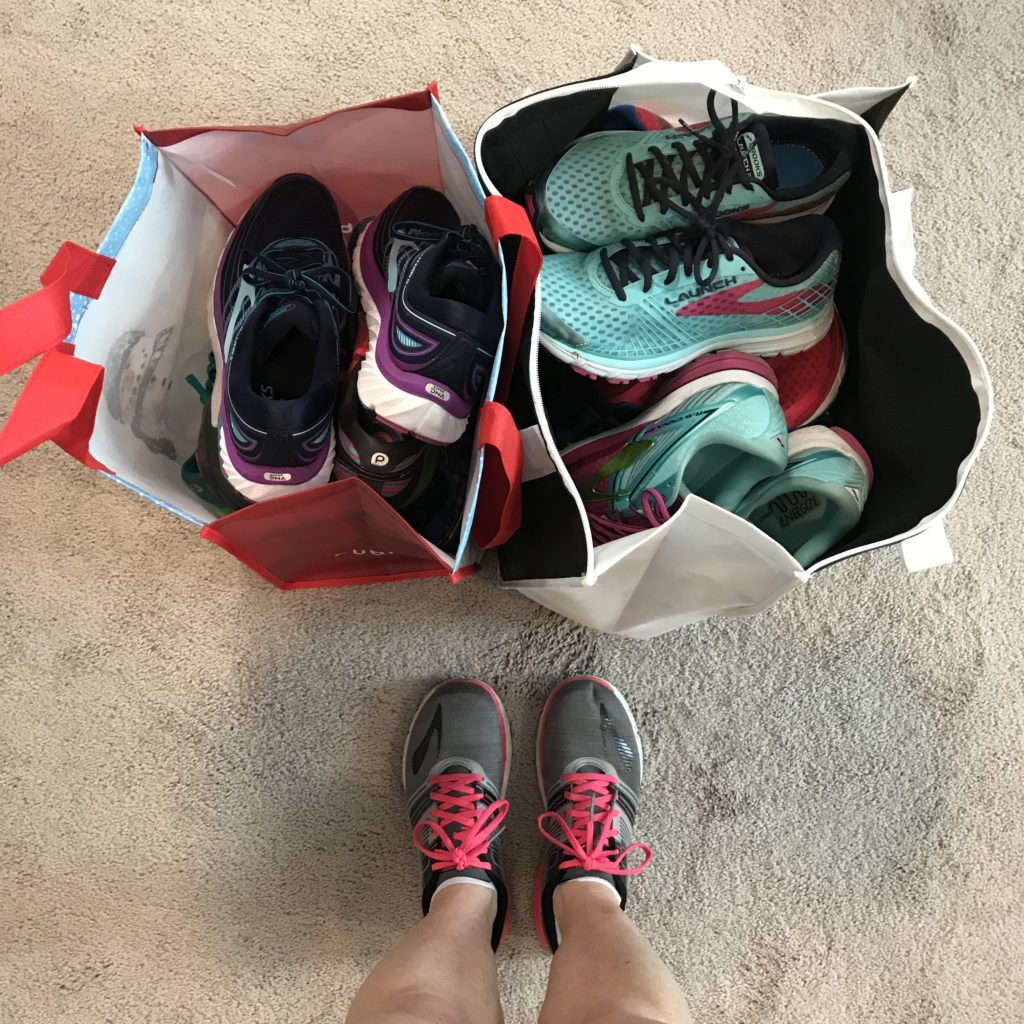 How Can You Help?
Donating gently used shoes to Soles4Souls is an easy way we can all make a difference. Watch the video below to learn more about this charity, and donate your shoes here.
Tell me about the charities and causes that are close to your heart. Will you join me in donating your shoes to those in need this month?