5 Things I've Learned Growing Up with An Elite Runner
July 9, 2012
Running has been part of my life for as long as I can remember. It was passed down like a family tradition from my dad who was an elite track and field athlete. No, you've never read an article about him in Runner's World or seen him in an ad for Nike. But before I was even born, he'd accomplished what most of us everyday runners will never experience. Like how it feels to run 400 meters in 46.8 seconds. Or to get a letter from the U.S. Olympic Track and Field Committee on the day of your high school graduation saying you've "demonstrated the level of performance to warrant consideration as a potential Olympian" and inviting you to train with them for the summer.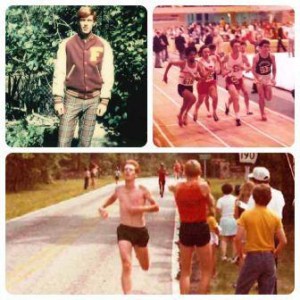 By the time I came along, I never even realized running
wasn't
an option. It was never forced upon me or expected. I just always saw it as a part of life. I remember being 7 or 8 years old watching college cross country meets that my dad was coaching and thinking how cool all his runners were. I spent the better part of my adolescent and teenage years trying to follow in his footsteps.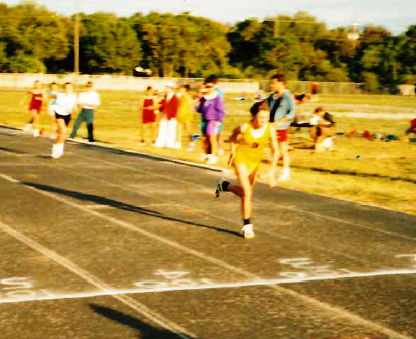 If my dad was never a runner, would I still be a runner today? The only thing I know for certain is how much running has taught me about life and how much I've learned about life from running. I'm pretty sure that all started with my dad.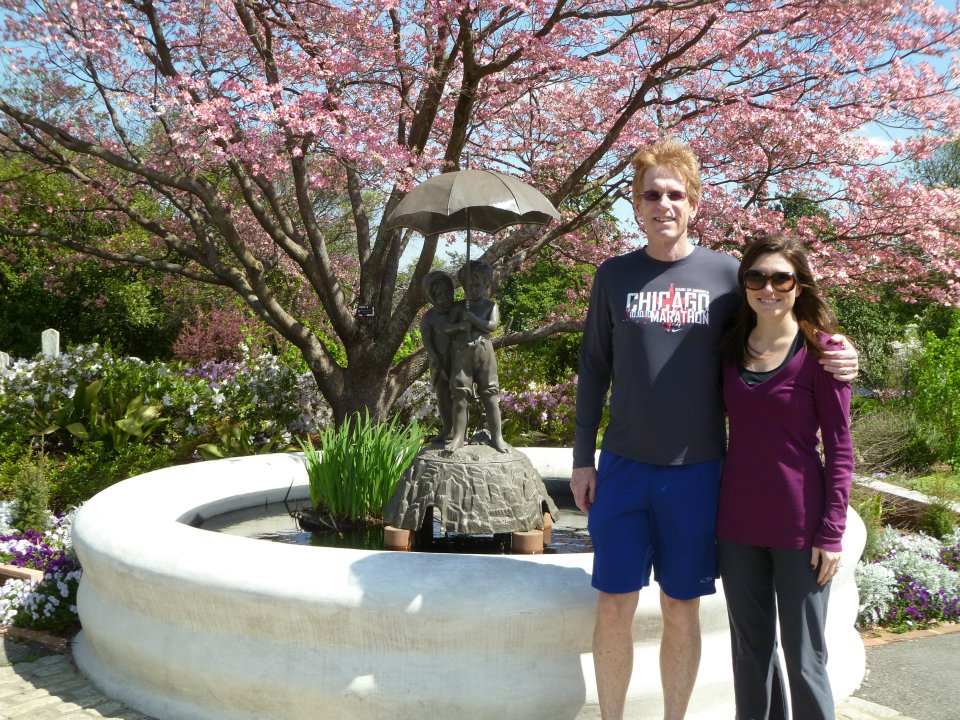 Here are 5 lessons I've learned growing up with an elite athlete about how to be a better runner and better person:
1.  If you want to reach your goals, you have to do the work. I would've thought my dad coined the phrase "There are no shortcuts to anyplace worth going" if I didn't know opera singer Beverly Sills said it first. Finishing a tough race or hitting a PR comes from making the time to do the work. That also means sometimes sacrificing things we'd rather be doing, like sleeping in or going out with friends. Going from good to great takes focus, dedication and discipline. But it also requires balance. It's up to us to choose to make our goals a reality despite the competing priorities, never-ending opportunities and obstacles that will inevitably get in the way. There's power in simply doing what we say we're going to do and trying not to make (or find) excuses.
2. Find a mentor. My dad's first coach was just as much a reason for his early success as all the miles he logged on the track. Finding someone who believes in you, who inspires you, who leads by example and is focused on helping you achieve your best self is a critical part of reaching your goals. Whether it's simply to run a mile without stopping or to finish your fastest marathon yet, having someone who supports you unconditionally and guides you with experience, advice and motivation is huge. This might be a pace group coach of a local running club or a friend or family member who's an experienced runner. Soak up their knowledge, pick their brain for tips, lean on them for support and thank them for helping you be the best you can be.
3. If you have a big race coming up, don't do anything stupid. Like running through the sliding glass door of your house and breaking every toe on one of your feet during a game of touch football. Two weeks before the state championship meet when you're ranked #1 in the state. Yep, my dad did that. His dreams of ending the season with a bang were dashed and his team lost because he couldn't run. While most of us aren't crashing through our glass doors (or winning big races), the lesson holds true: After all the work we put into training, we need to do everything we can to make it to the start line in one [healthy] piece. That means taking care of our bodies. Getting enough sleep. Eating healthy. And not doing anything crazy right before our race. Be smart and careful and take good care of yourself – not only the week before the race but throughout your entire training season.
4. There are ups and downs in running and in life. Measure your success on how much effort you put in and how much joy you get out of it – not just in winning or in heartbreak. After the broken foot/sliding door disaster mentioned above, the rest of my dad's running career was plagued with injuries – a torn hamstring, a broken leg, food poisoning – and the list goes on. My dad found himself allowing the fear of failure and the pressure to win robbing him of the love he once had for running. If you run long enough, the reality is that injuries and disappointment often come with the sport – no matter how fast or slow you go. But it's what we do to pick ourselves up afterward that's important. We can't keep looking back at what should have been or could have been. We must dwell on the positive, learn from our struggles and then let them go. My dad reminds me that running is a vehicle for developing what's most important: our character, passion, work ethic and respect for others. A wise person once said, "Strength and courage aren't always measured in medals and victories. They're measured in the struggles we overcome. The strongest people aren't always the people who win, but the people who don't give up when they lose."
5. Make sure you're doing what you love and what you're meant to be doing. When I was in elementary school, my dad was the athletic director of the high school he ran at and also coached cross country at a local college. He loved it and was great at it. It was his calling. And he stopped doing it because he thought it took away too much time from his family – us. But while balance and priorities are important, it's also important to dedicate your life to doing something you love. Something that inspires you. That makes you happy. That uses your greatest passions and strengths to make a real difference. For most of us, we spend more time at work than we do at home while we're awake. We have to make it count.
And that's really where the story of this blog starts. I LOVE running – talking about it, doing it, shopping for it, learning about it from others. It's something that makes me really happy. It's what I want to think about, read about, and write about in my free time. So I've finally decided to go for it … to share my uncensored adventures of what running teaches me about life and what life teaches me about running. I'm doing what my dad taught me – doing something I love. Thank you for being part of this journey with me.
Who inspired you to start running? What lessons have you learned from him or her? Are you doing what you love?