July 24, 2014
Two years ago, I was a completely different runner. I unknowingly set limits for myself. I believed I could only do so much. I had created invisible boundaries for what I thought was possible.
All of that changed last year when I started strengthening the mental aspect of my training. When my mind got stronger and more confident, so did my running. I gradually started breaking through barriers, getting faster and finding my best self.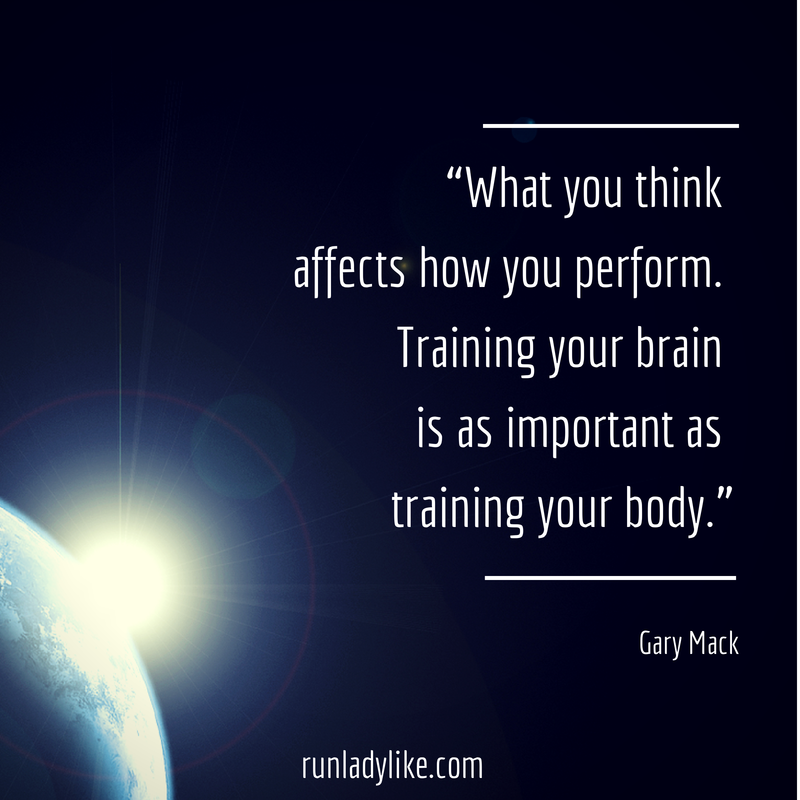 My friend Sarah recently gave me the book Mind Gym by Gary Mack. Gary is a leading sports psychology consultant and counselor who has worked with professional athletes in the NBA, NFL, NHL, WNBA and Major League Baseball. In the book, he shares stories and quotes from many of the athletes and coaches he has worked with to help provide lessons on how we can get stronger mentally to perform our best physically. There are studies that have shown that mental training will enhance our productivity and performance and make the entire process more enjoyable. I can certainly attest to that.
I just finished the book this week (which was like mind candy to me) and wanted to share some of the powerful lessons I took away from
Mind Gym
, as they are excellent reminders for all of us who are trying to be the best runners we can be.
1. Let go of your fear of failure. Rather than focusing on what you think you can't do, focus on what you can do. In Mind Gym, Gary shares that the fear of failure prevents most people from succeeding than anything else. Take your failures and learn from them. Make sure your will to succeed is stronger than your fear that you won't.
2. Be confident in your preparation. Gary Mack believes that the most important part of the mental game is confidence. To run your best, trust in your preparation and in your training. Instead of analyzing what you could have done differently, trust and believe in all of the things you've done to get yourself to race day, and forget the rest.
3. Be present in the moment. Similar to trusting your training and preparation, concentrate on the current mile you're in rather than thinking about the outcome alone. Don't let negative thoughts in. Don't think about how you will get through mile 20 yet. Be present in the mile you're in now. Tell your mind what you want it to do instead of what not to do.
4. Make your weaknesses your strengths. Knute Rockne said, "Build your weaknesses until they become your strengths." Working on the areas where you have room to grow and improve will help make you stronger during a race. Becoming more confident in the areas that you've formerly feared will fuel your mental and physical strength.
5. Believe in the power of your dream. The best athletes have a vision and visualize success. Create the future or dream you want and then take actions to get there. Be a no-limits person and have the will to turn your desired state into your reality. When you are struggling mentally, envision your best day – when you were feeling your best and running your strongest. Hold onto that mental image and then believe in your dreams to achieve or exceed that. Gary Mack suggests creating your own Mind Gym – an imaginary place you can go in your head to reflect and prepare. This is a place where you visualize your dream and see yourself performing at your very best. Envision yourself pushing through the hardest parts of a run or race. See yourself smiling and happy at the finish line. Believe in what is possible.
6. Act the way you want to become. Consistency is what separates good athletes from great ones. If you have a dream and you want to achieve it, do the work that it takes to get there. Be determined and disciplined. Do what you want to do even when you don't feel like doing it. Commit yourself to achieving inner excellence, because no matter what happens on race day, no one can take away what you achieve on the inside.
In order to strengthen our bodies, we have to strengthen our mind. As you think about achieving your inner excellence and training your brain to succeed, I leave you with this poem that Gary shared in Mind Gym, and that golf legend Arnold Palmer has used as his credo through the years:
If you think you are beaten, you are.
If you think that you dare not, you don't.
If you'd like to win, but you think you can't,
It's almost certain you won't.

If you think you'll lose, you've lost.
For out in the world you'll find
Success begins with a fellow's will.
It's all in the state of mind.

Life's battles don't always go
To the stronger or faster man;
But sooner or later the man who wins
Is the man who thinks he can.
– Walter D. Wintle
Have you read Mind Gym by Gary Mack? If so, what did you think? What tips would you offer for strengthening your mental training?