October 19, 2016
I love the way I look. I'm happy with my weight. My body is perfect just the way it is.
Like many women, when I look at myself in the mirror, this is not often what I'm thinking. My self-talk is generally focused on the "if onlys" – if only my arms looked a little more muscular, if only my stomach was slightly flatter, if only I could lose four pounds – then I would feel that way. Then I would have the body I'd be satisfied with.
The truth is, I've spent my entire life at a healthy weight. I've never experienced a weight loss journey that many women I know and love have struggled with. I've never battled an eating disorder. I've enjoyed exercise since I was a little girl. I've consistently been passionate about health and fitness.
So, shut the hell up, right?
But it's not that easy. Most of us as women often strive for excellence and perfection in all aspects of our lives, including our bodies – even if we don't realize we're already great the way we are. Or, if and when we do need to make changes to be healthier, we often miss the things that are great about ourselves because we're so busy focusing on the negative. No matter who we are or how short, tall, thin, heavy or beautiful we may be, many of us believe we'll be satisfied with our bodies "if only" we could change this or that.
During the past few months, I've experienced a powerful revelation about my personal body image. It took getting pregnant to realize that I really liked the body I had for the 34 years before starting to grow a little human inside me. I was recently scrolling through photos of myself from before getting pregnant. I found myself shocked at how I felt. There were no "if onlys" I could summon up. I thought I looked great. I was happy with my body. Why had I constantly been nitpicking at what had always been a strong, healthy version of myself?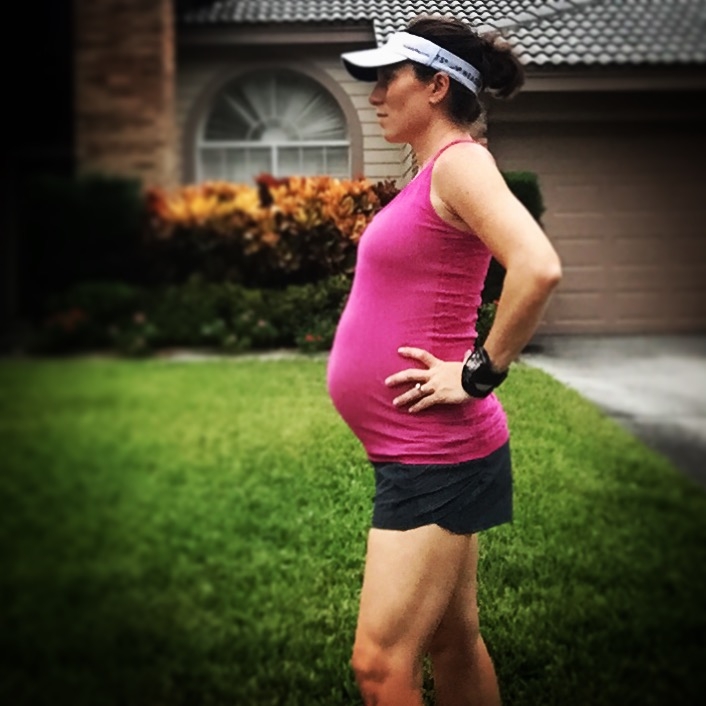 It took me gaining 20 pounds (I will likely gain 35 pounds by the time this little nugget emerges in January) from a little baby swimming around inside my stomach to realize this. While I wish I could say I've only gained weight in my belly and boobs, it has come under my arms, on my sides (hello love handles) and on my thighs (I've had more leg chaffing than I've ever experienced during the past two months). My clothes that once fit comfortably and sometimes even loosely now look like I'm trying to wear baby clothes. I'm so grateful that my sweet baby is growing and is, by all accounts, getting healthy and strong. Her presence and her gift of extra weight have made me see myself in a whole different way – a very important way that is critical to pass on to all the young women and girls in our lives.
Before big life experiences like pregnancy and motherhood, many of us think we know how we are going to feel or react until we do. This has been one of those unexpected perspectives that I'm very grateful for. It's one I will continue to hold onto as I reignite my running and training next year.
Have you ever experienced an interesting revelation about your personal body image? If you've ever been pregnant how did that affect the way you viewed your body or fitness?