July 25, 2016
I was sitting on a stainless steel stool wearing an apple red apron. Three of my best friends were at my side wearing the same red aprons. I was intently listening to our cooking instructor who was teaching us how to make focaccia bread. Let's be honest, I probably won't start making homemade focaccia bread anytime soon, but I enjoyed every second of making recipes that weren't in my regular rotation, all of which contained cherries as an ingredient. Why haven't I come to one of these classes sooner? I thought.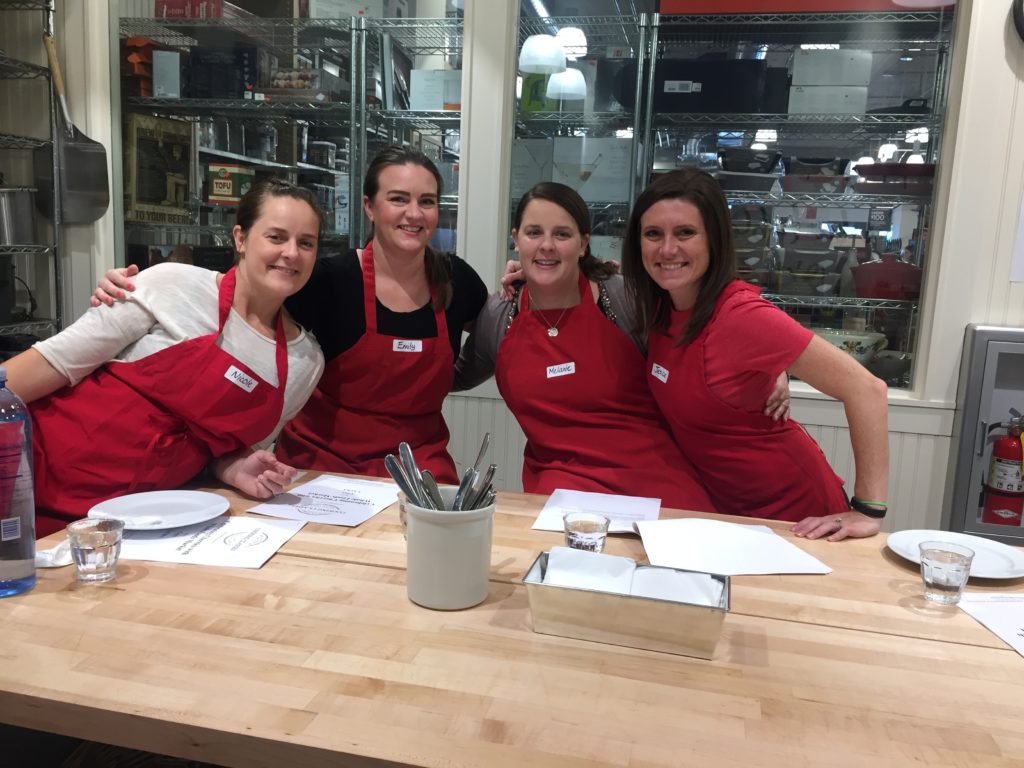 The next day, I was more than 1,100 miles away walking through the streets of New York City headed to a new workout I'd never tried before.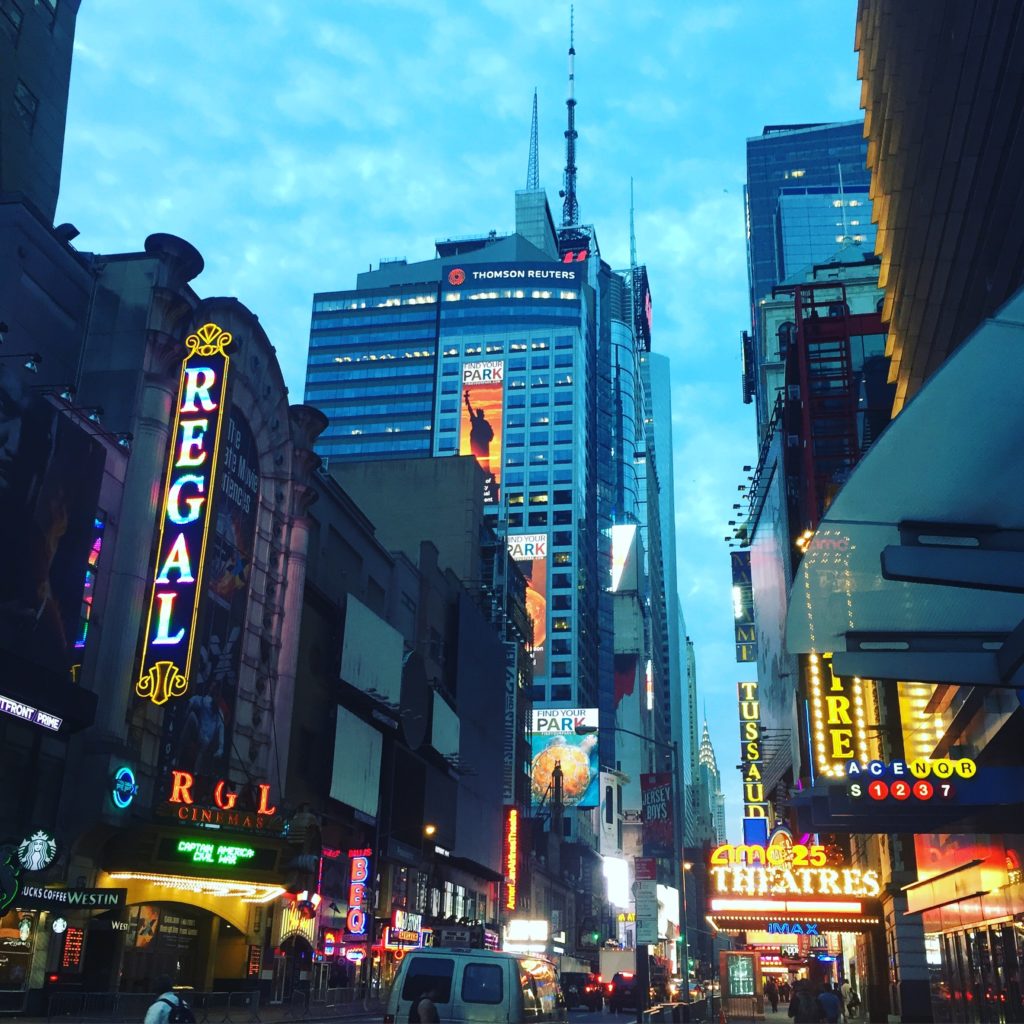 Last week was a week of trying new things.
Like celebrating a friend with a cooking class at Sur la table in Tampa inspired by cherries. We made fresh cherry-limeade, cherry focaccia, herbed barley under salmon with a cherry sauce and cherry clafoutis.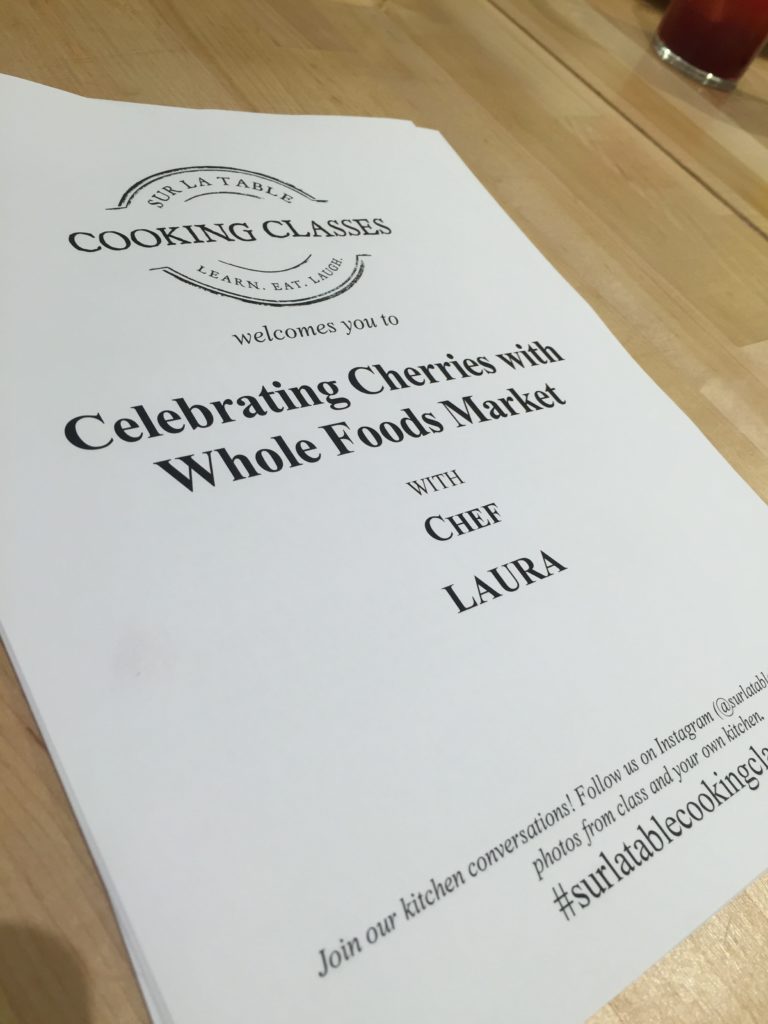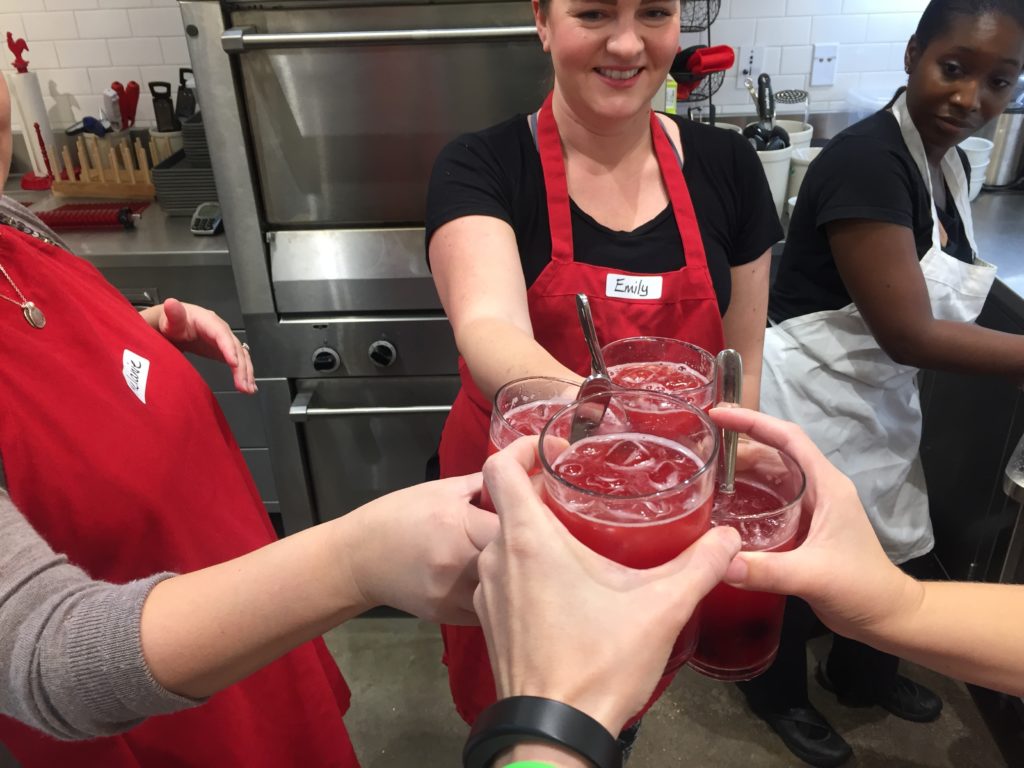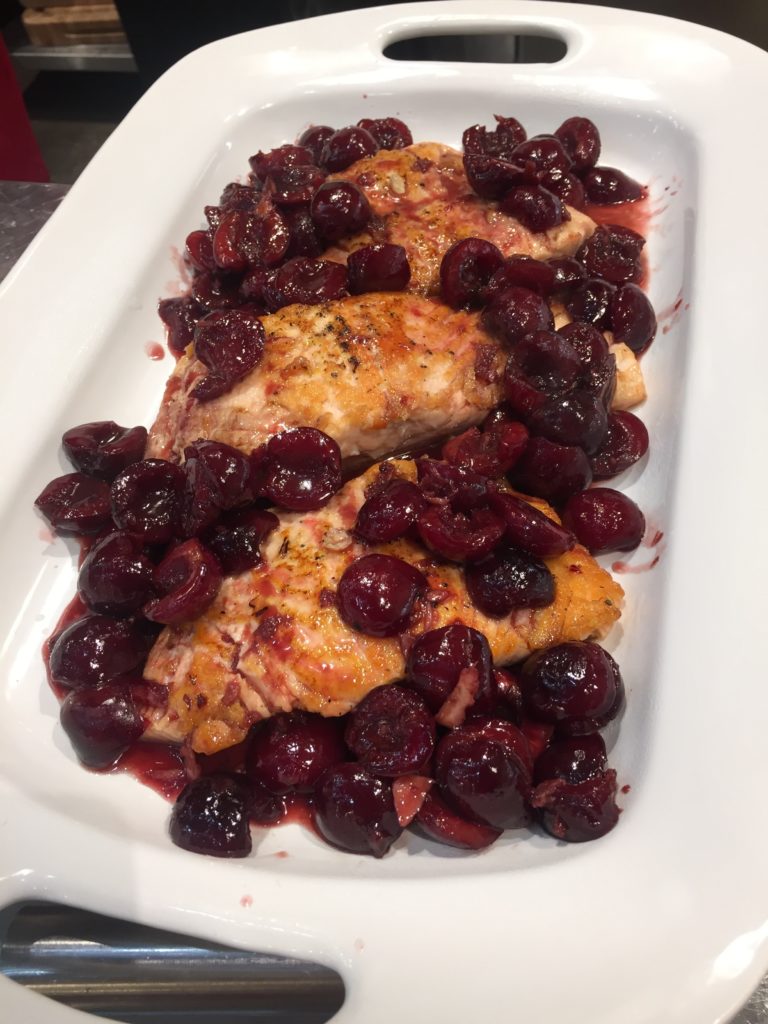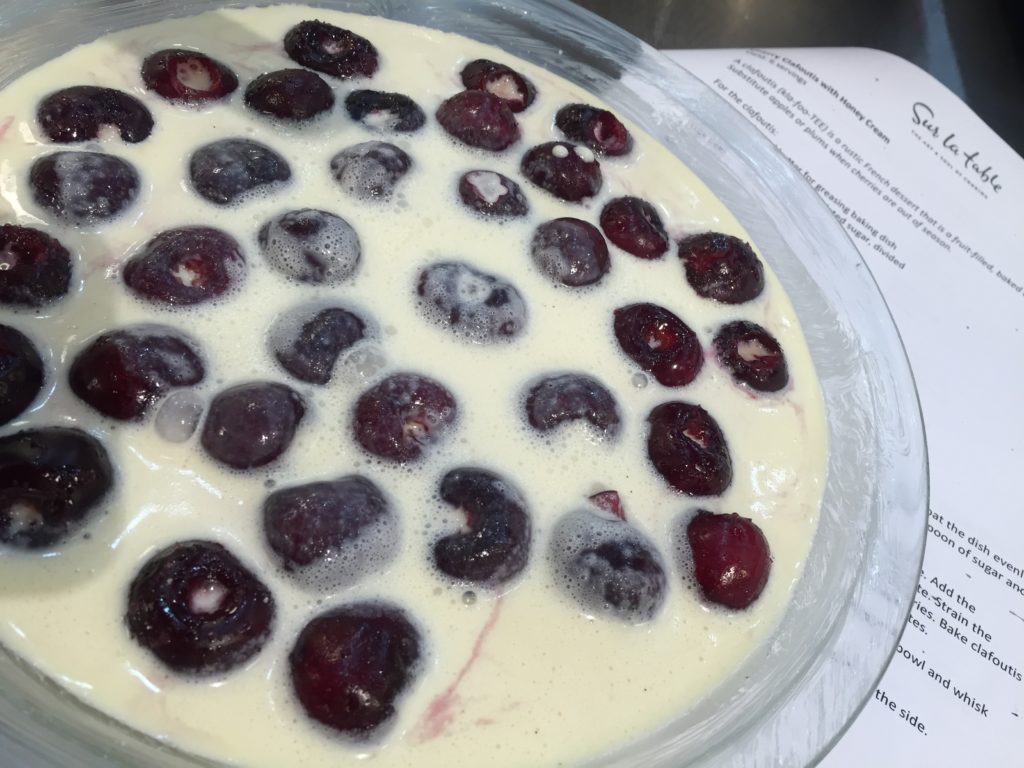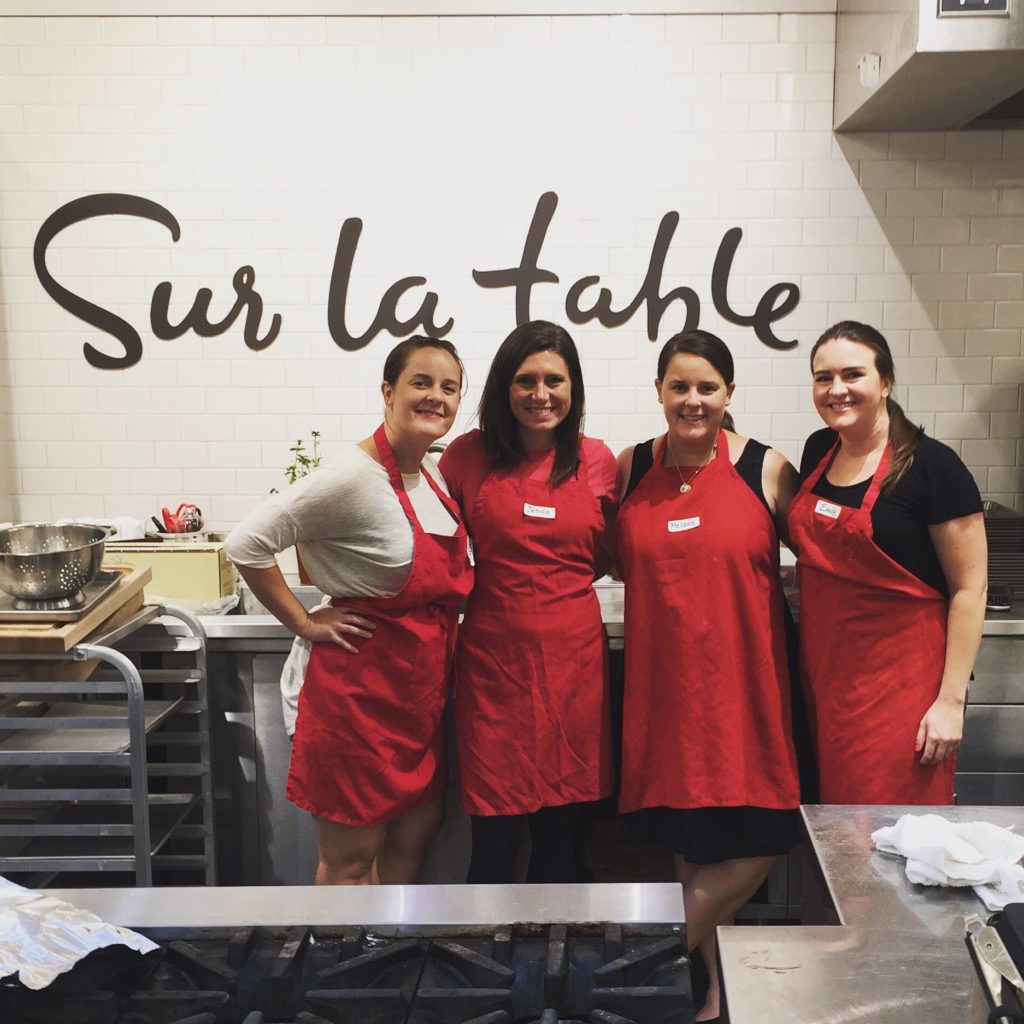 Or, like making the most of a 48-hour work trip to NYC by squeezing in as many workout classes as I could fit in via my ClassPass membership (it is my savior when I'm traveling to big cities to keep getting challenging workouts in while on the road).
I went to FlyBarre after work one evening (I'd only been here once while living in Atlanta, although I take barre at least once a week in Tampa) …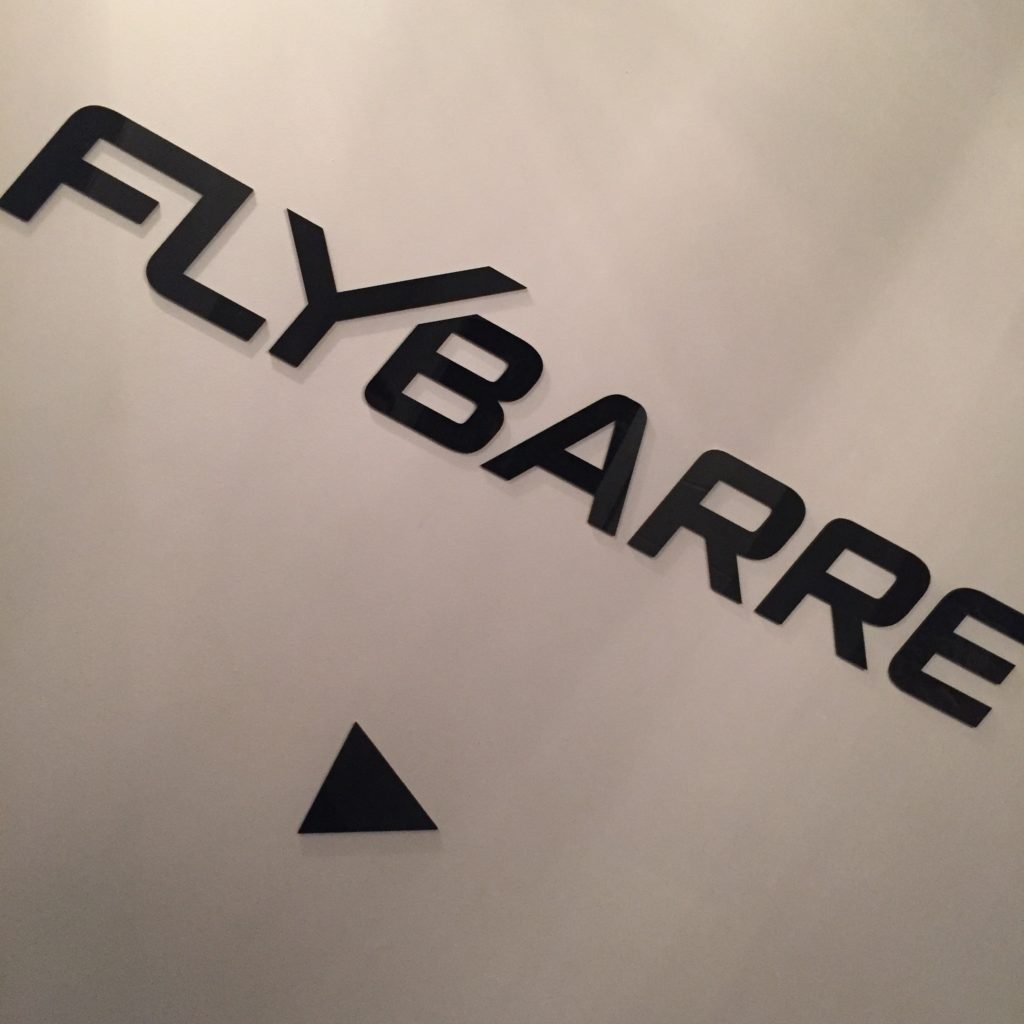 … and to a new cycling workout at Cyc Fitness the next morning. The class was high energy and inspired by a variety of different workouts that they include in a spin session, including boxing, weight lifting and more while on the bike, all while the lights in the room change colors periodically.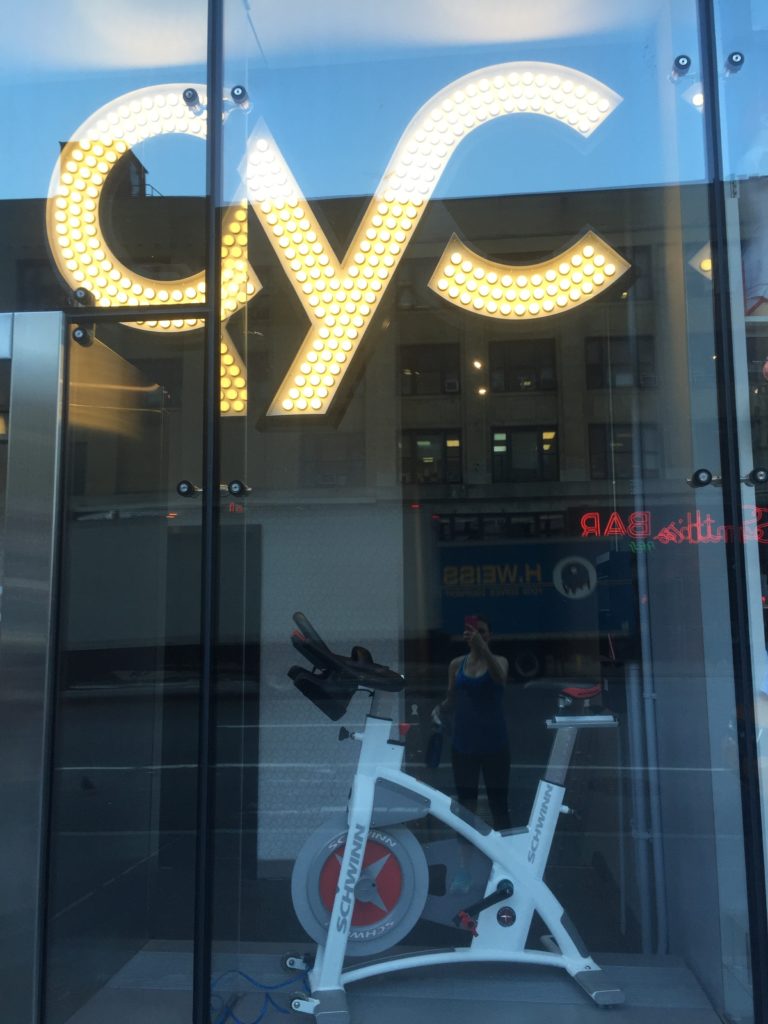 As I thought about how many new things I tried last week, what I really thought was how 2016 has been a year of new things. Moving into a new house. Acclimating to a new city. Launching new campaigns and brands in my professional life. Meeting new friends. Running with new partners. Trying new workouts and fitness studios. Traveling to new cities. Conquering new goals. Everything has been shiny and new this year. Change has been abound. Running has been relegated to the back-burner.
And do you know what I realized? I'm ok with it. I'm happier than ever. And, I'm more excited than ever to pursue some big running goals in 2017. Sometimes we need a bit of a shift. Call it a break or trying something new or welcoming a new normal. We reinvent ourselves and evolve over and over. Adapting to new things and trying things we may not have otherwise tried is all part of it.
As I find myself back at my desk today after what seems like two weeks straight of travel and living out of suitcases, I'm already thinking about the new things I'll do and try this week. Life is adventure. In the wise words of Ferris Bueller, "Life moves pretty fast. If you don't stop and look around once in a while, you could miss it." I've been a bit quieter than normal on these pages, but it's because I've been doing a lot of living and a lot of looking around.
Have a great week everyone.
What new things have you tried lately? How is your running/training going right now?