May 2, 2016
There are weeks that run us into the ground, scratching and clawing at us to squeeze out every ounce of our energy and focus. But other weeks, we run the show. I love those weeks. They are the weeks in which we feel like our own superhero – where we do all the things we say we're going to do and have an inner spark that never gets blown out. Last week was one of those weeks for me.
Here are the highlights.
Workouts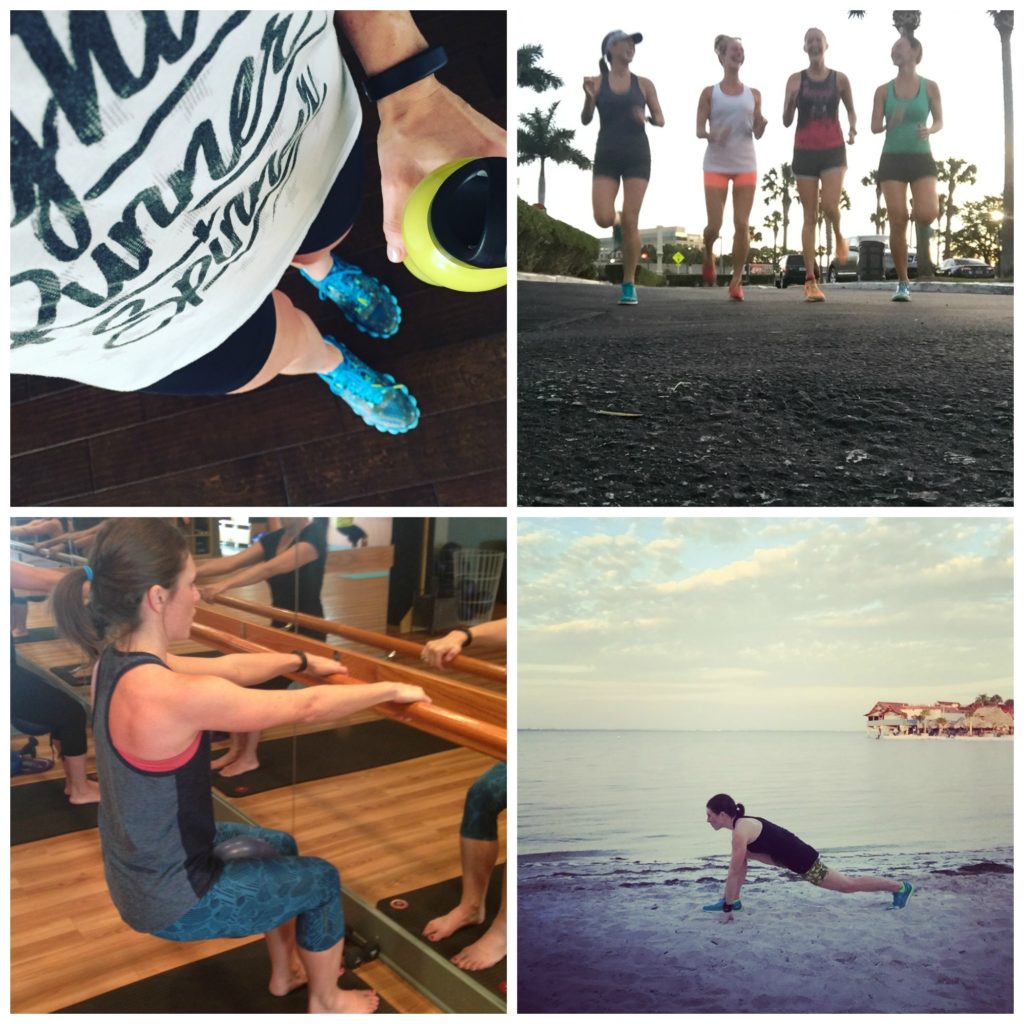 Monday: 1 hour of barre at Barre Fitness
Tuesday: 5.13 easy miles with friends
Wednesday: 5.35 miles of speed work with friends – I led a speed session on a flat stretch of road along the water. We warmed up with one easy mile followed by dynamic stretching. Next, we ran a progression that looked like this: 5 mins at marathon pace (7:50/mile … we ran 7:53), 4 minutes easy, 4 minutes between marathon and half marathon pace (7:40 … we ran 7:36), 3 minutes easy, 3 minutes at half marathon pace (7:30, we ran 7:33), 2 minutes easy, 2 minutes at 10K pace (7:20 … we ran 7:15), 2 minutes easy, 1 minute at or faster than 5K pace (we ran 6:19), 1 minute easy. We ended with 1.5 miles of easy cool down running.
Thursday: 1 hour of spinning at SoHo Cycling
Friday: 1 hour of strength training intervals at South Tampa Fit (hands down my favorite workout in Tampa)
Saturday: 7 miles easy with friends
Sunday: 1 hour of barre at Barre Fitness
If you've been reading for a while, you know I take all my fitness and cross training classes as part of my ClassPass membership. I'm a national ambassador and love it.
Songs
I almost never run without music, and I found two songs I'm OBSESSED with this week. I discovered them during my spin class and immediately searched for them on Spotify after class. If you're a junkie for running with music, you must download these two songs.
Tambourine by Eve
My Body by Young the Giant (I especially love the lyrics in this song for running that say "My body tells me no but I won't quit  cause I want more.")
Food
I had six out of seven good days of eating. I'll take it (and will forget about the entire small cheese pizza and beers I had on Saturday … sorry, not sorry). My favorite recipe of the week was a new one I tried from Skinny Fitalicious. It was Turkey Spaghetti Zoodles and it took me a total of 20 minutes to make, was delicious and made enough for some leftovers for lunch the next day. It's definitely a keeper!
Two-A-Day Workouts
My favorite new thing about living in Tampa is that my husband and I can bike everywhere. So it's not technically a second workout for the day, but it's great to keep the car in the garage and be more active. Last week, we biked to a Lightning playoff game (my first ever Lightning game and second hockey game ever) and to an outdoor festival.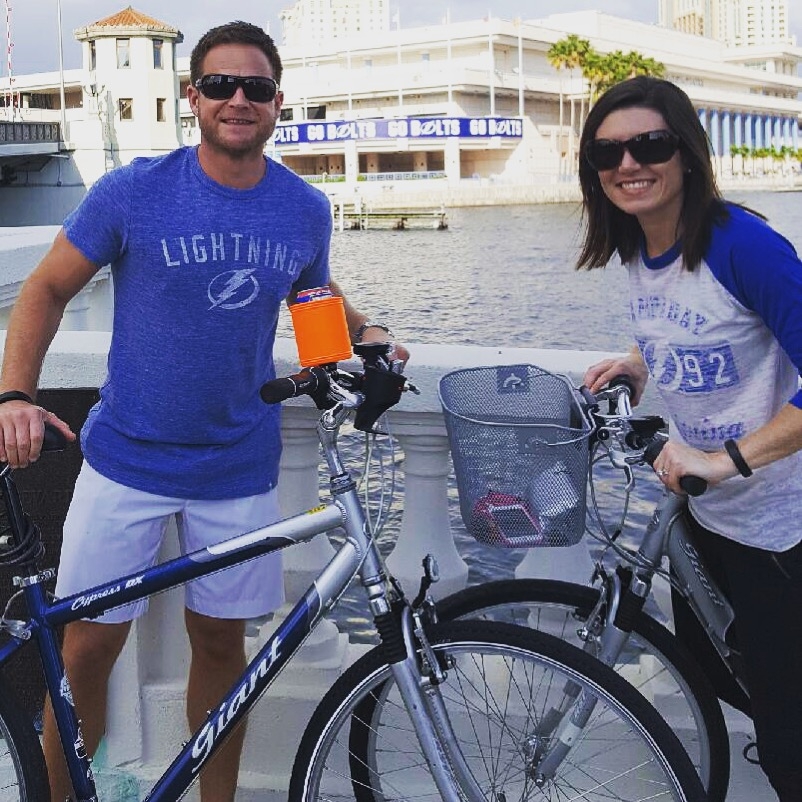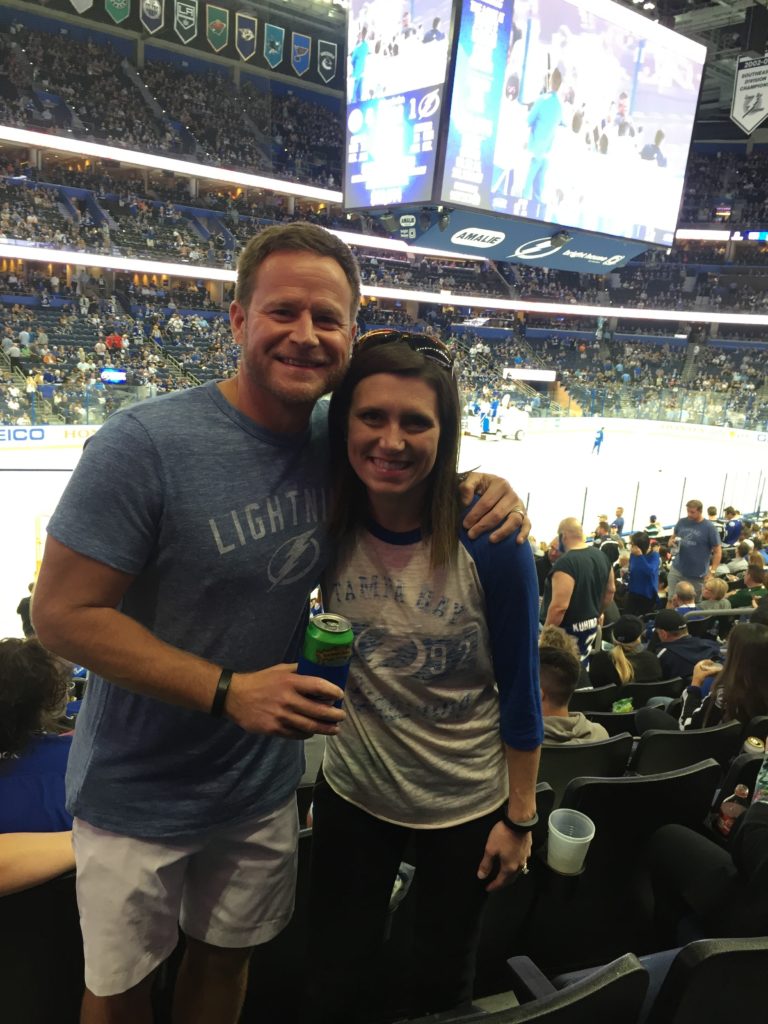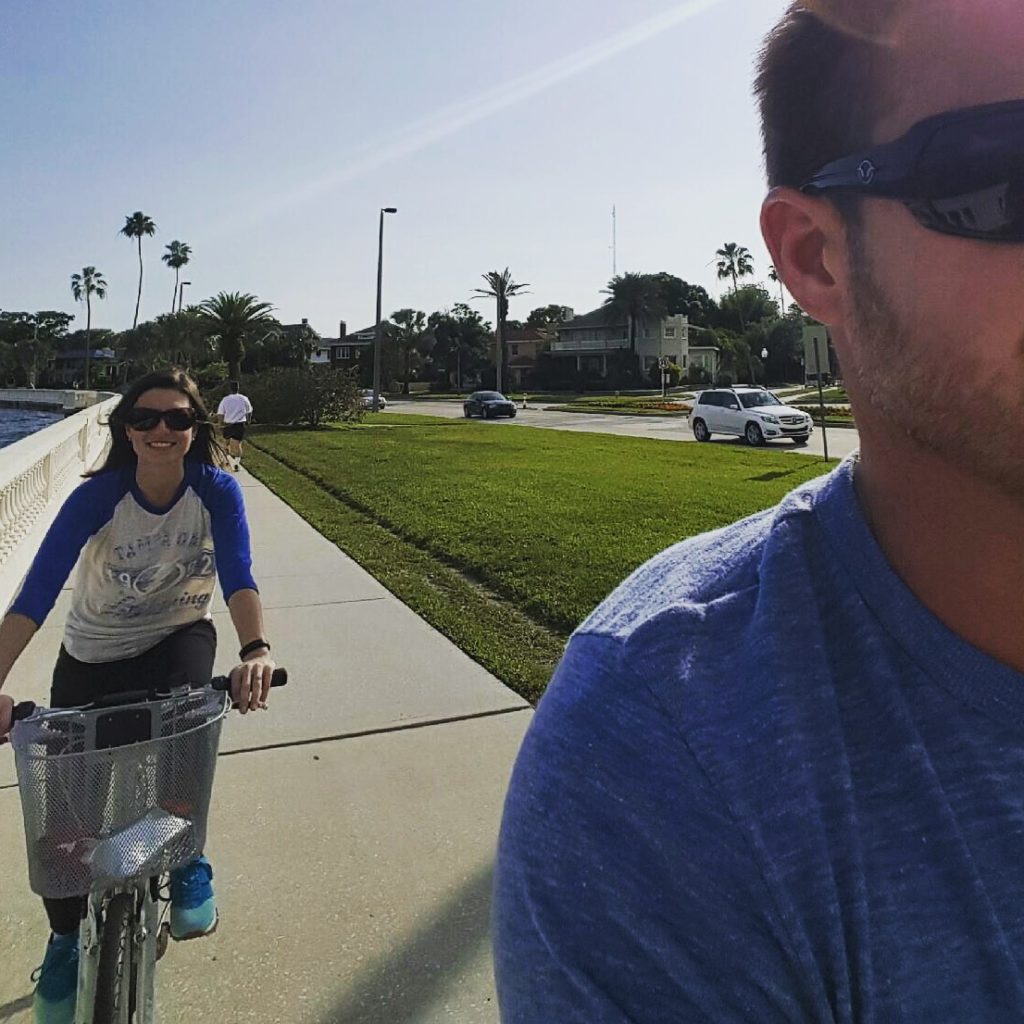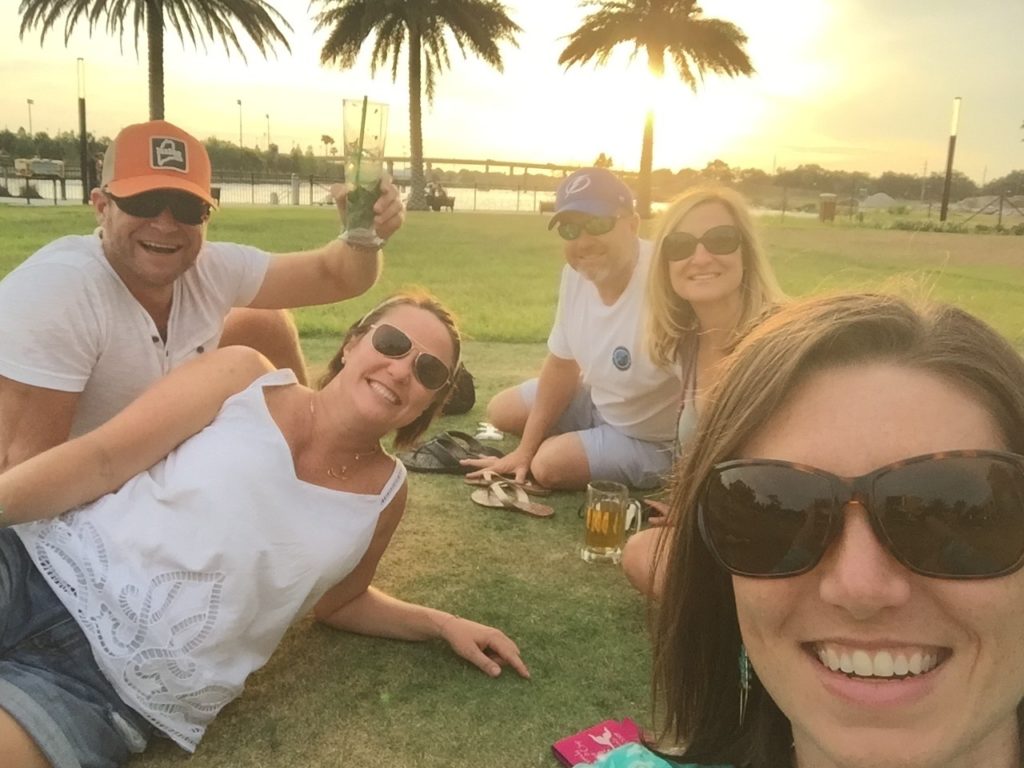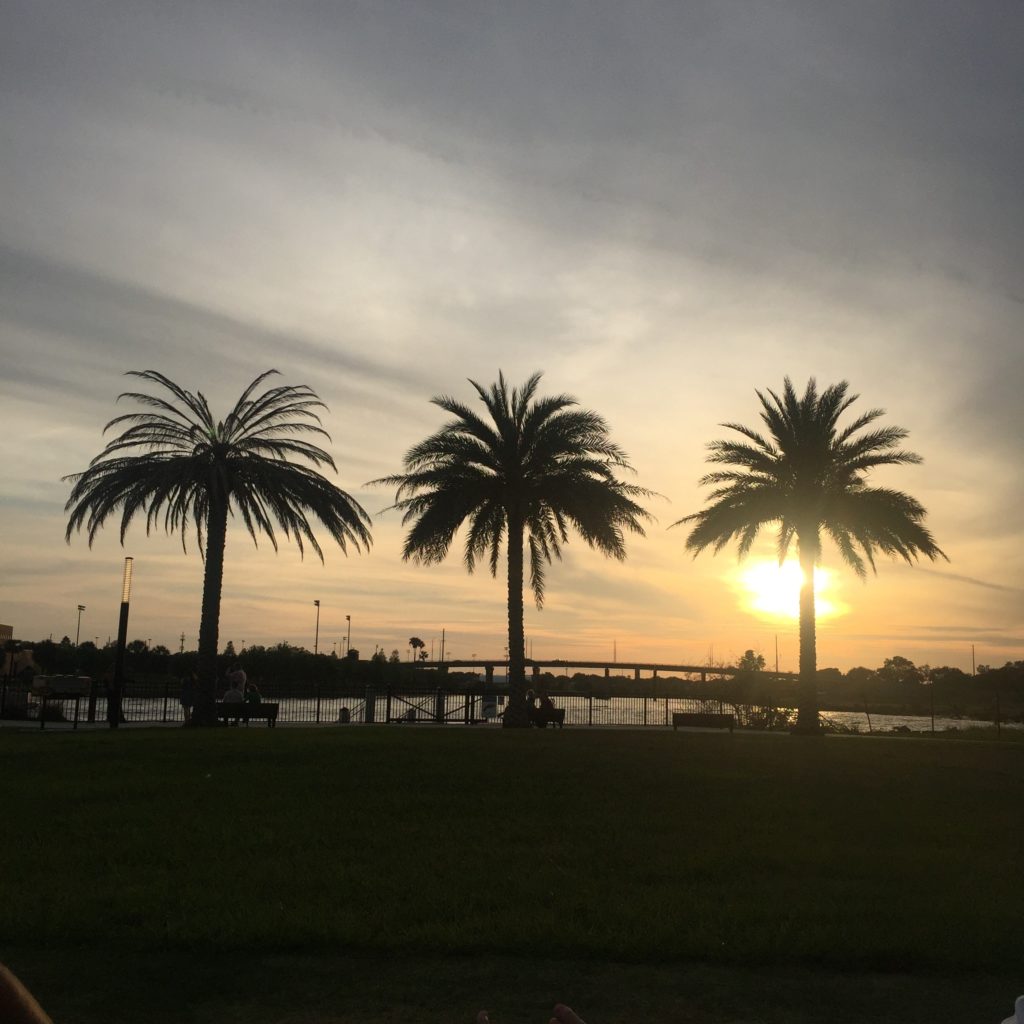 Up Next
I'm in Chicago the rest of this week for work, escaping the hot and humid weather in Florida and running in one of my favorite cities where I fell in love with long distance running. Be sure to follow me on Instagram to keep up with my Chicago shenanigans.
How did your week go last week? What new recipes and running songs are you loving right now? What non-running activity was most fun for you last week?