August 24, 2016
When it comes to racing, I've always been someone who prefers quality over quantity, selecting races judiciously and allowing for full training cycles between each. For years, my annual race calendar has included marathons, half marathons, half Ironman races and shorter distance local races.
And then 2016 … crickets.
I've found myself in unfamiliar territory the past year. My race schedule has been mostly empty for far too long. Since the end of 2014, there was always the possibility that "maybe I'd be pregnant," so I never fully committed to or trained for a goal race. Instead, I've done a lot of running for fun. It turns out that running for fun isn't all that fun after nearly two years when you're ready to train for a big race again and you watch your fitness diminish as you're having said fun.
After running the Sedona Half Marathon earlier this year, just one week after having a miscarriage, I hung up my racing shoes. As an internal competitor, I realized running races in which I wasn't able to give it my best and run to my full potential was not fulfilling to me. In fact, it did more to deteriorate my confidence than bring me the deep joy I associate with running and racing. I like to have a purpose. I need to have a purpose.
At long last, I have one.
On September 17, I'm running my first race for two: the Fit Foodie 5K in Tampa, Florida, which is part of the John Hancock Hosts The Cooking Light & Health Fit Foodie Race Weekend. I'll be 24 weeks pregnant on race day.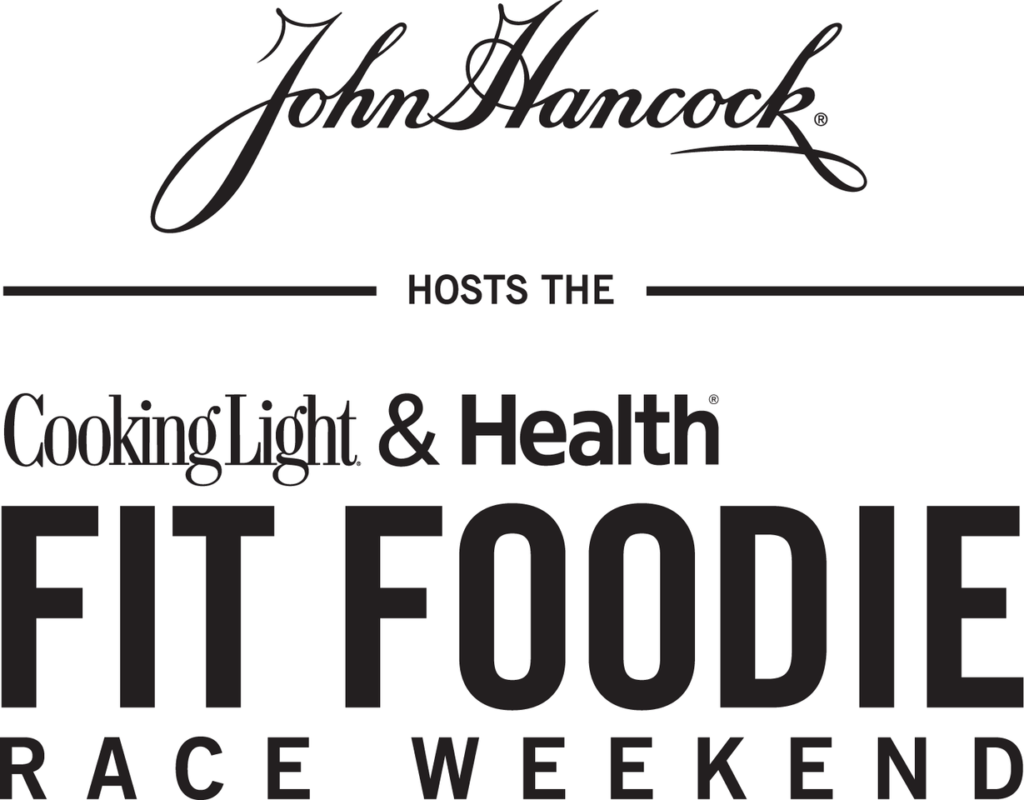 These days, when I run (and I use the term run pretty loosely since my current running is slower and full of more walking than any running I've ever done), I have this feeling of showing Baby rUnladylike that she is already strong. I'm running this 5K to remind me, and her, that we are stronger than we think.
Additionally, I will be running the Fit Foodie 5K with my mom  who discovered running several years ago. When she first started out, she could only run for about 30 seconds straight. Since then, she's run a dozen half marathons and continues to train with a group. Most of the time when my mom races, I either jump in and run a few miles with her along the course, or I run a race, finish and then come back on the course to see her finish. This race will be all about running together, and of course, enjoying some delicious food after.
We're truly making a weekend out of it.
The race weekend kicks off on Friday with a VIP pre-race party where we'll get to sample some delicious food and mingle with editors from Cooking Light and Health.
On Saturday, we'll run the 5K in the morning, followed by visiting the John Hancock Vitality Village post race celebration, featuring food and beverage samples, culinary demonstrations, mini fitness classes led by acclaimed professionals, raffle prizes and more.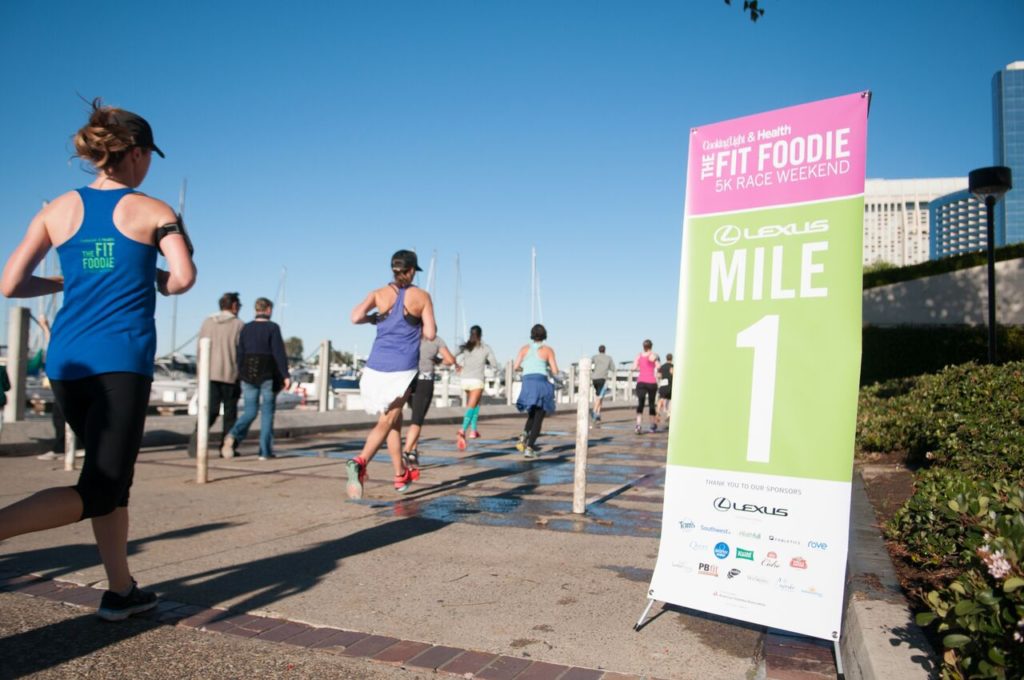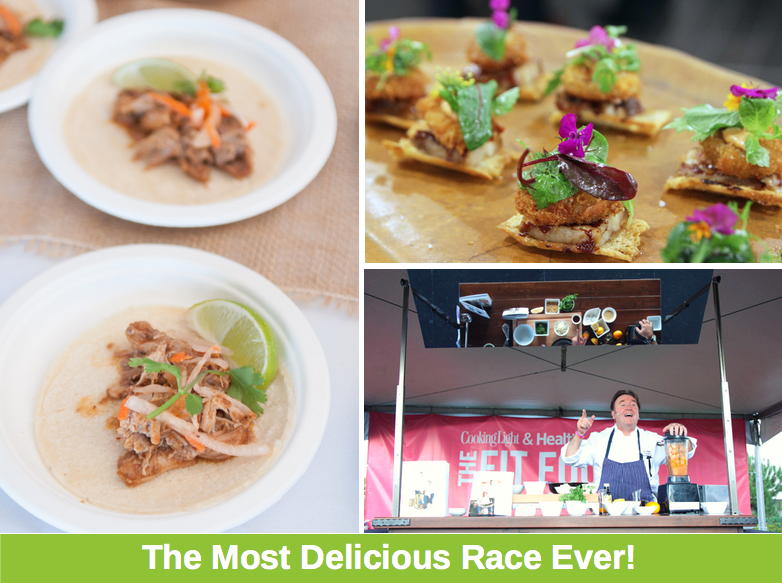 On Sunday to wrap up the race weekend, we'll be participating in the Fit Foodie Sweat Session with Bombshell Fitness, an intense circuit workout designed to suit all levels of athletic ability.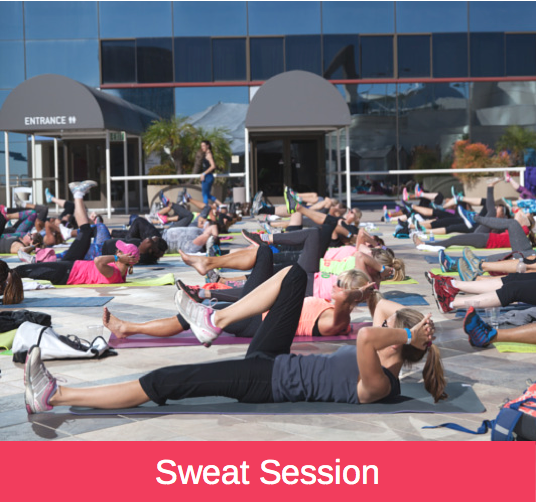 I'd love for you to join me.
Win Free Registration for the Fit Foodie 5K
Four lucky readers will have the chance to receive an entry into the Fit Foodie 5K in Tampa, Florida, on Saturday, September 17, valued at $55 each. All you have to do is take at least one of the actions listed below, and use the Rafflecopter widget below to track your entry/entries. This giveaway is open until Wednesday, August 31, 2016, at 11:59 p.m. ET.
Get 10% Off Fit Foodie 5K and 15K Race Registration
To receive 10 percent off of 5K and 15K race registration for the Tampa Fit Foodie event, use code runladylike until September 15, 2016, at 9 a.m. PT. Tickets for the John Hancock Hosts The Cooking Light & Health Race Weekend can be purchased at http://www.fitfoodierun.com/tampa-florida.html.
Official Giveaway Rules
No purchase is necessary to win. Must be 18 or older to enter. The sweepstakes is open from Wednesday, August 24, 2016, at 12 a.m. Eastern time until Wednesday, August 31, 2016 at 11:59 p.m. Eastern time. To enter, you must take at least one of the actions outlined in the Rafflecopter widget, tracking your entry/entries within the widget. To do so, you will need to provide your email address or log in with your Facebook information. Four winners will be chosen at random and will receive one entry into the Fit Foodie 5K in Tampa, Florida, on September 17, 2016 with an approximate retail value of $55. The prize covers the registration fee only and does not cover any costs associated with traveling to or attending the race outside of the race fee. The number of eligible entries received determines the odds of winning. The winner will be selected by Friday, September 2, 2016, and will be contacted via email. The winner will have 48 hours from the time and date of the email sent to claim their prize. rUnladylike, LLC, has the right to obtain the winner's name through the Rafflecopter sweepstakes widget and via runladylike.com. The winner agrees to allow rUnladylike, LLC, to share the winner's name. Race registration will be emailed to the winner directly from the Fit Foodie team. The winner and all sweepstakes entrants hold rUnladylike, LLC, and the Fit Foodie Race Series and all of its sponsors harmless in the event that the prize or sweepstakes in some way negatively impacts the winner, and the winner agrees to use the prizes at his or her own risk. This sweepstakes is hosted by rUnladylike, LLC, of Tampa, Florida, who can be contacted at runladylike@gmail.com. Void where prohibited by law.
Please note: I am a Fit Foodie Tampa Ambassador. I paid for my own race registration but will be helping support race promotion and education in the local community. I am receiving free entry into the VIP party and sweat session.
Have you ever run one of the Fit Foodie races? If so, what did you think? Why would you like to run the race in Tampa with me?