July 26, 2015
What do you get when you combine 10 sparkle skirts, one porta potty, a wedding dress costume, a group of crazy marathon runners, pork rinds and an insane number of hills? Why, the Back to School 5K during a running bachelorette party, of course.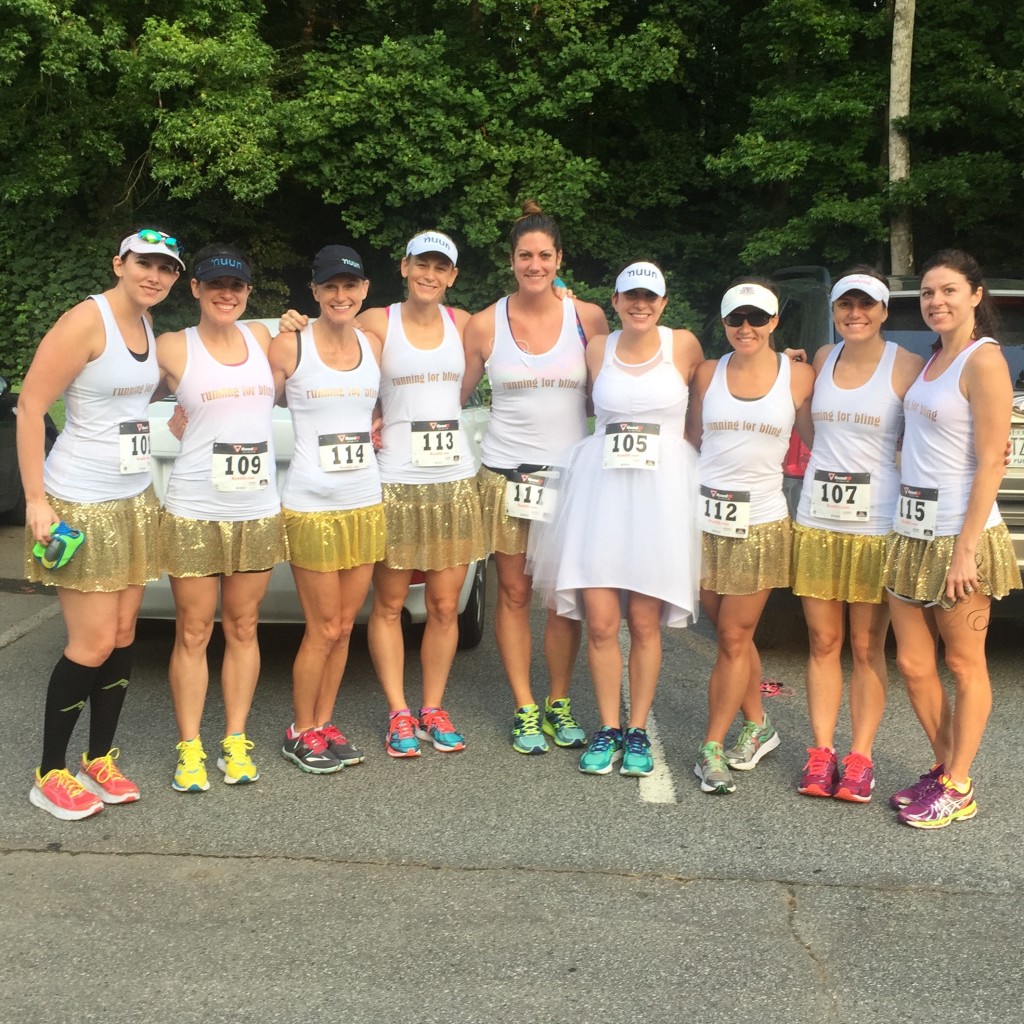 I spent the past weekend with an incredible group of women in Atlanta to celebrate our dear friend Elizabeth from Running for Bling and her upcoming wedding. We hosted a running-themed bachelorette party in her honor that included running a 5K together on Saturday morning. We had shirts made that say "running for bling" on the front and our names on the back. She wore the Oiselle running wedding dress.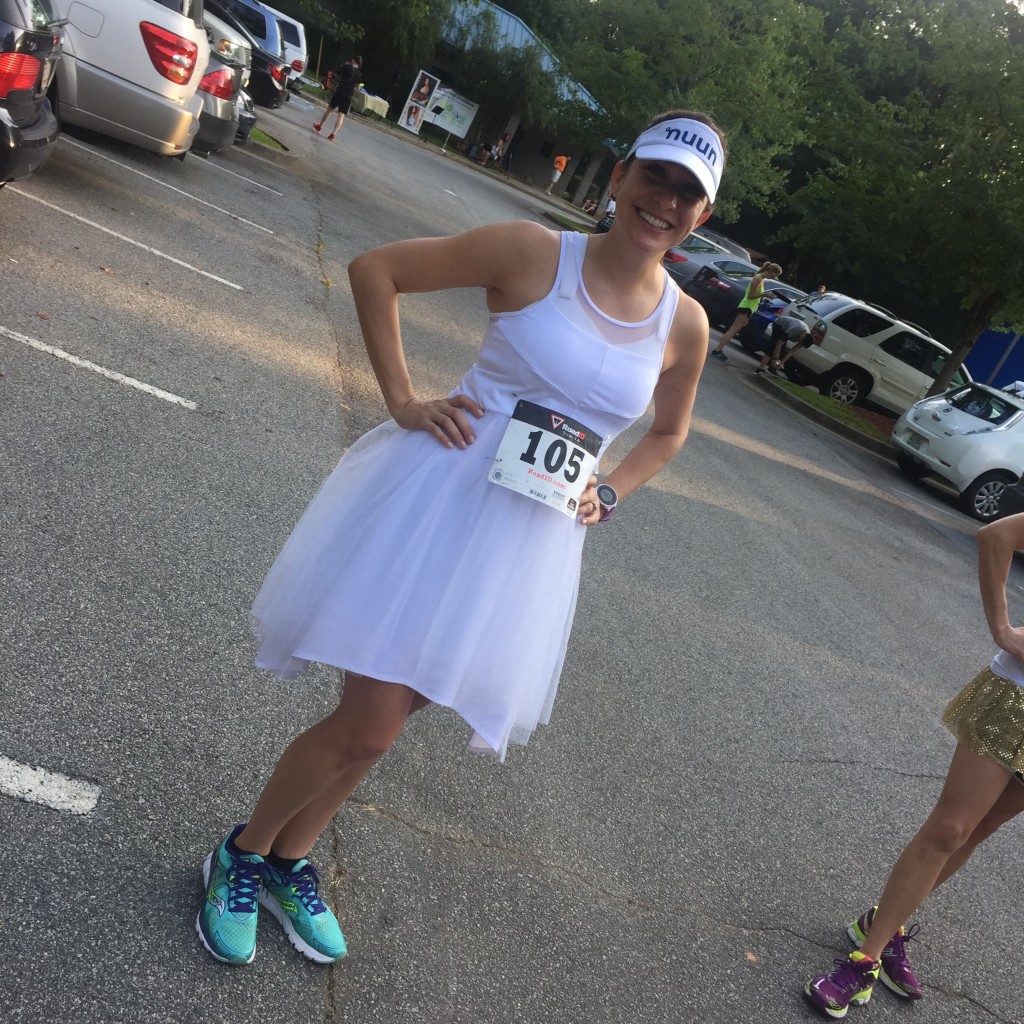 In the middle of the summer in Atlanta, the 5K choices were limited. We settled on the only race close to the city: the Back to School 5K in Chamblee, Georgia that benefited the Charity Benevolent Fund. The proceeds help students in need get school supplies.
We knew this would likely be a small race, but having received no communication leading up to the race other than a confirmation email, we didn't know what to expect.
Let's just say that what the race was lacking in organization and participants we made up for in fun. Here's the basic run-down of the race:
If you needed to use the restroom before the race, there was only one porta potty. One. And, I'm pretty sure it was not provided by the race but rather by a construction site that happened to be across the street from the parking area.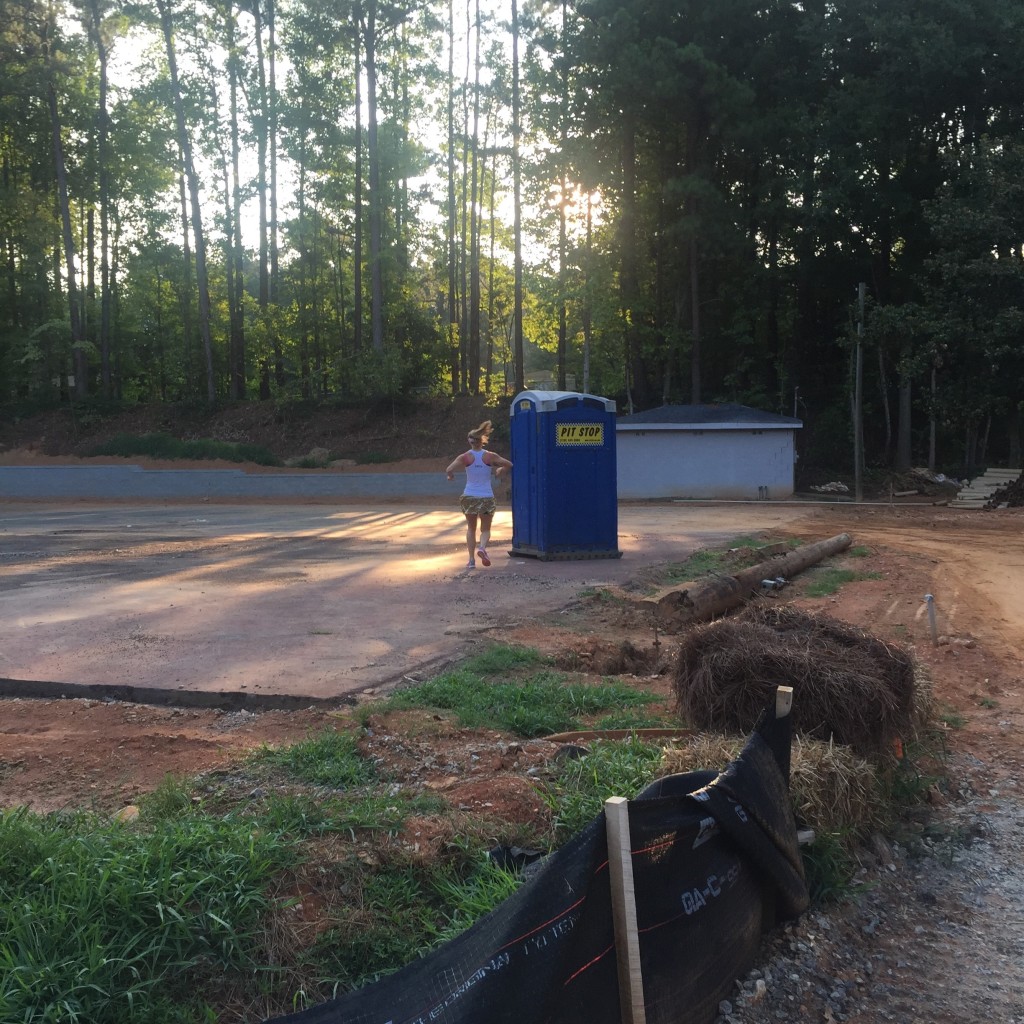 Thankfully, there were no porta potty lines (ahem, "line") because I don't think there were even 60 people who ran the race. Our group probably made up at least 10 to 20 percent of the entire race field.
The start line and finish line was the crosswalk painted on the road, flanked by a few orange cones.
There were two volunteers for the entire race.
There were more hills than I could possibly count. I am pretty sure this was the hilliest race I have ever run with lots of steep inclines. Thankfully, what goes up, must come down and we got some great downhill sections too.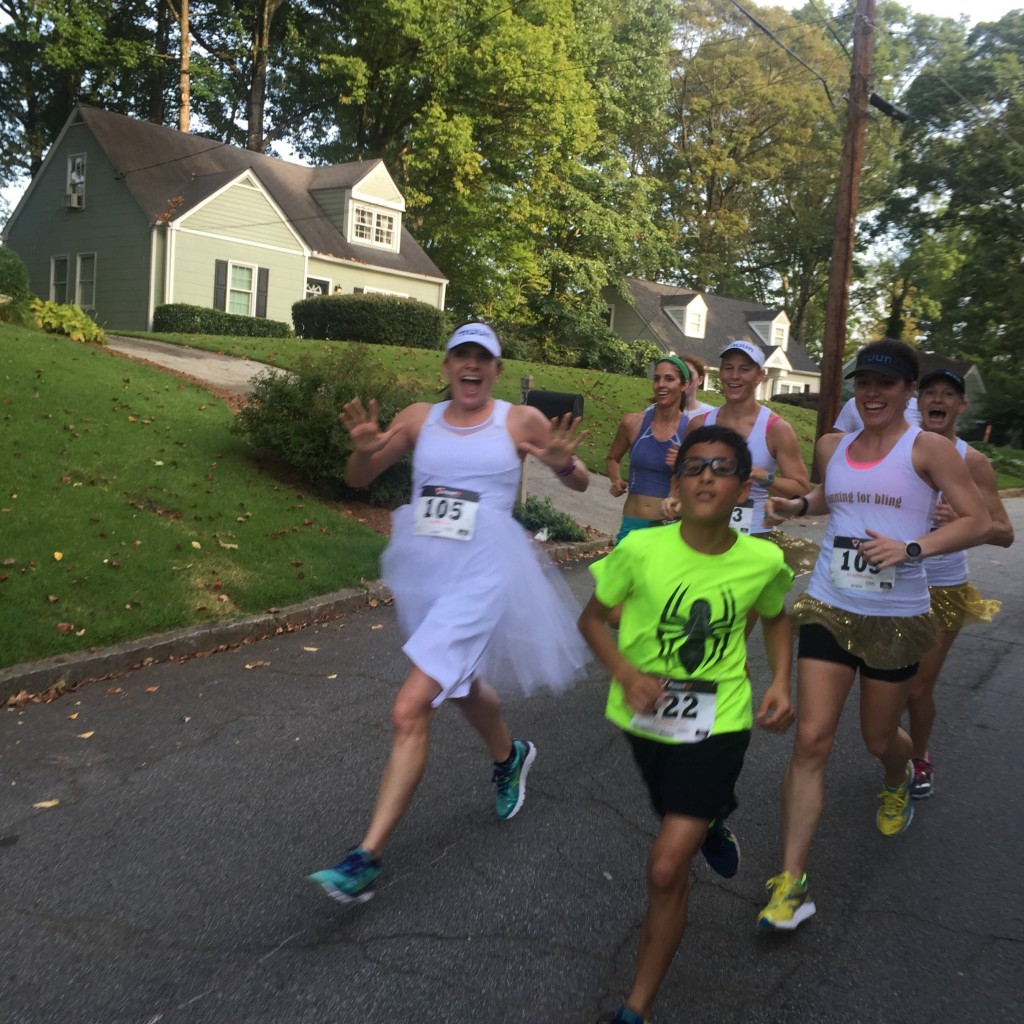 The race goodie bags included pork rinds. I don't know whether to cry or laugh. I guess this photo pretty much sums up how I feel about this schwag item.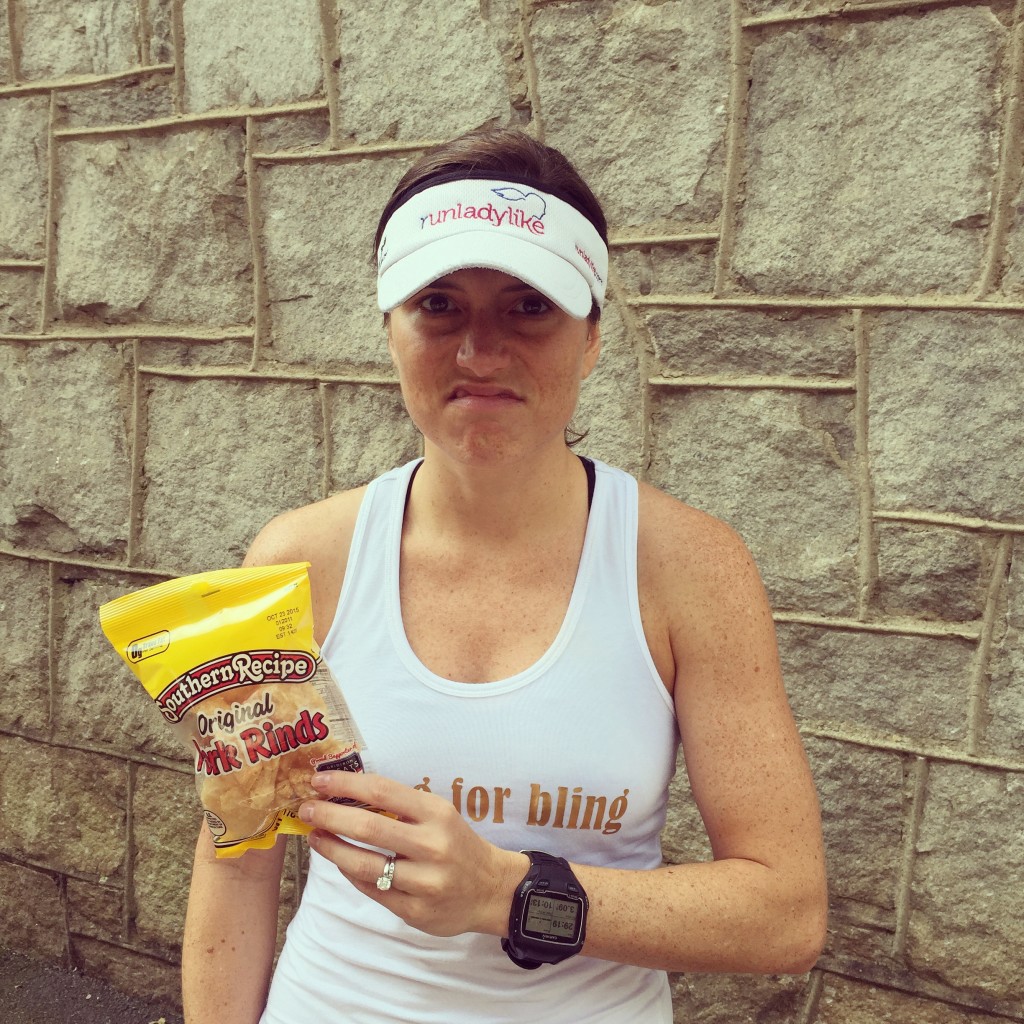 There were more awards than there were finishers. Nearly everyone in our group took home some hardware, including our bride who won overall female. There was also a raffle drawing based on everyone's bib number. I took home a $25 gift card to Ross and several other members of our group took home gift cards as well.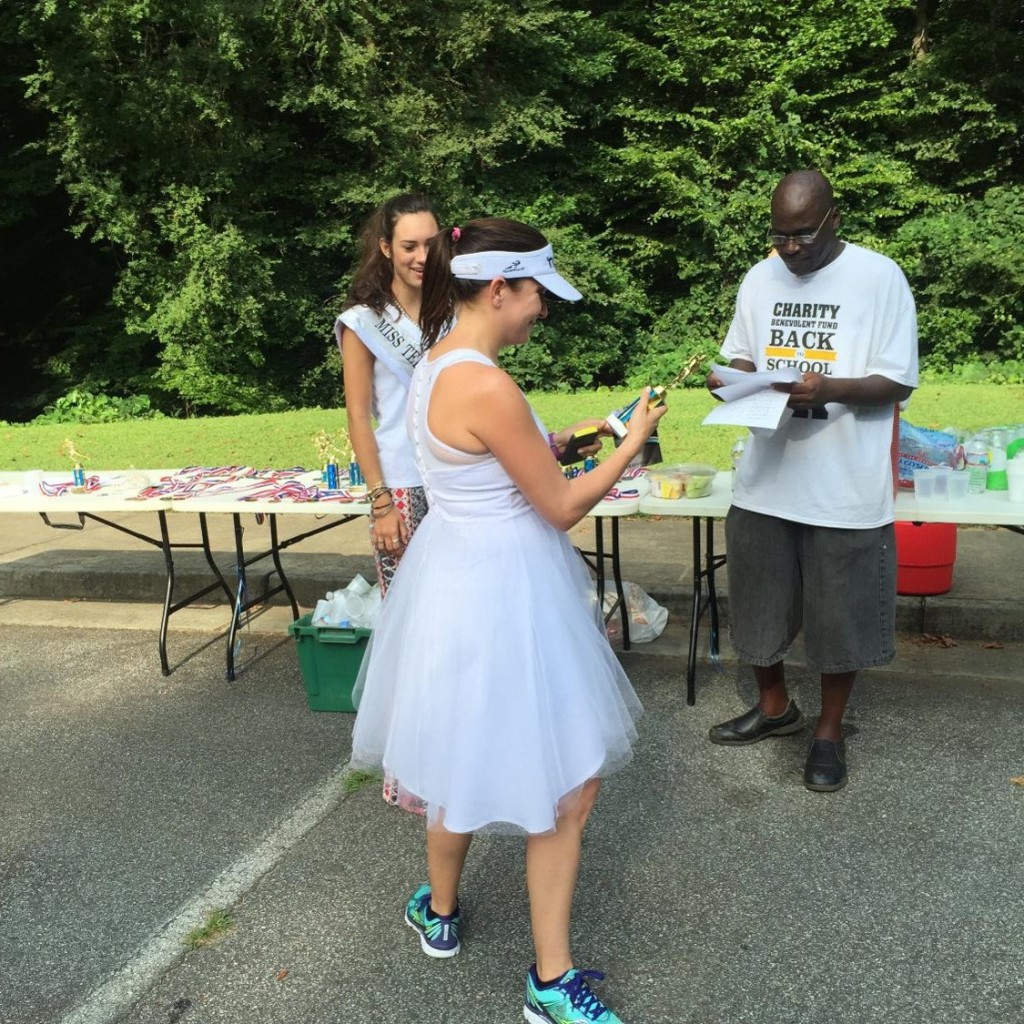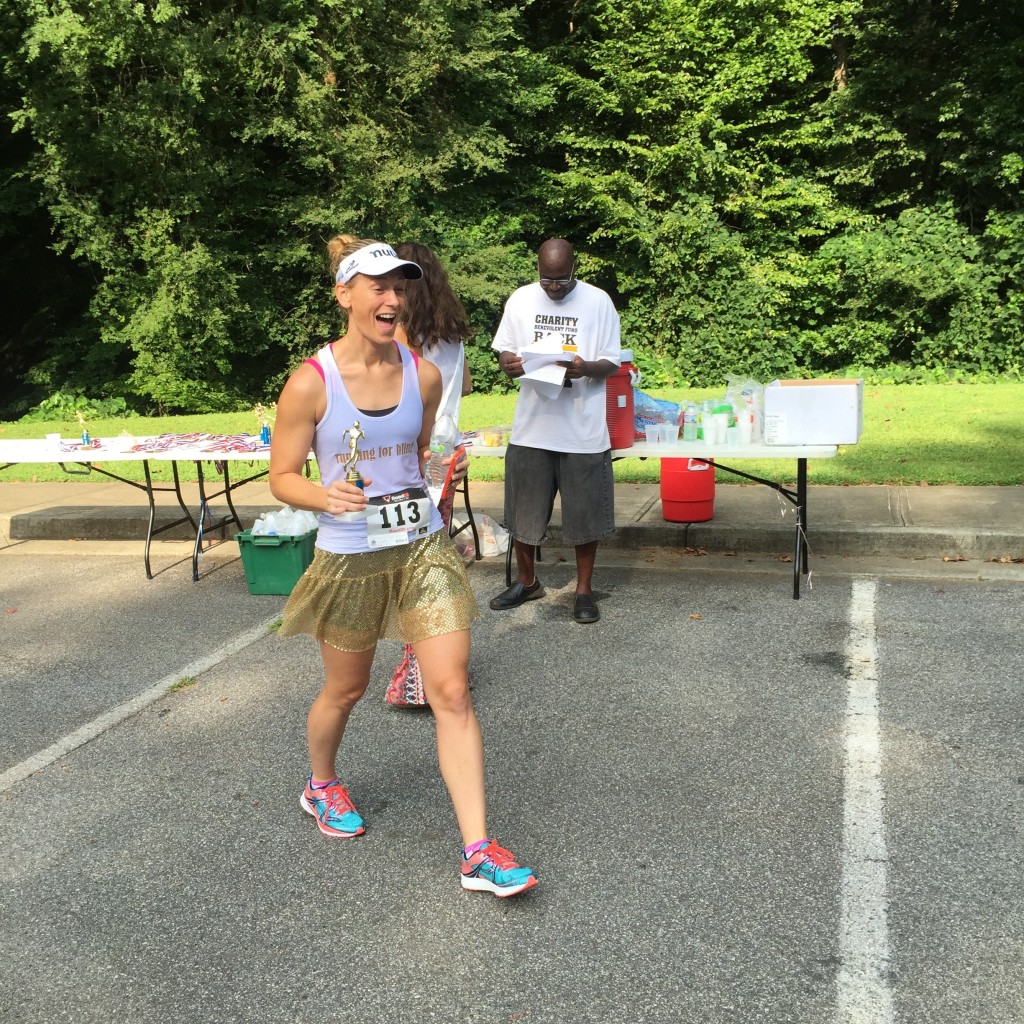 It's easy to get overly caught up in the details of running and training. Sometimes we all need a race like this to remind us that a few miles and a lot of laughs are the best part about running and running friends.
I ran with my friend and coaching client Amy who originally wanted to try to run a personal best. After learning about the hills and the hot weather we decided to run easy for fun.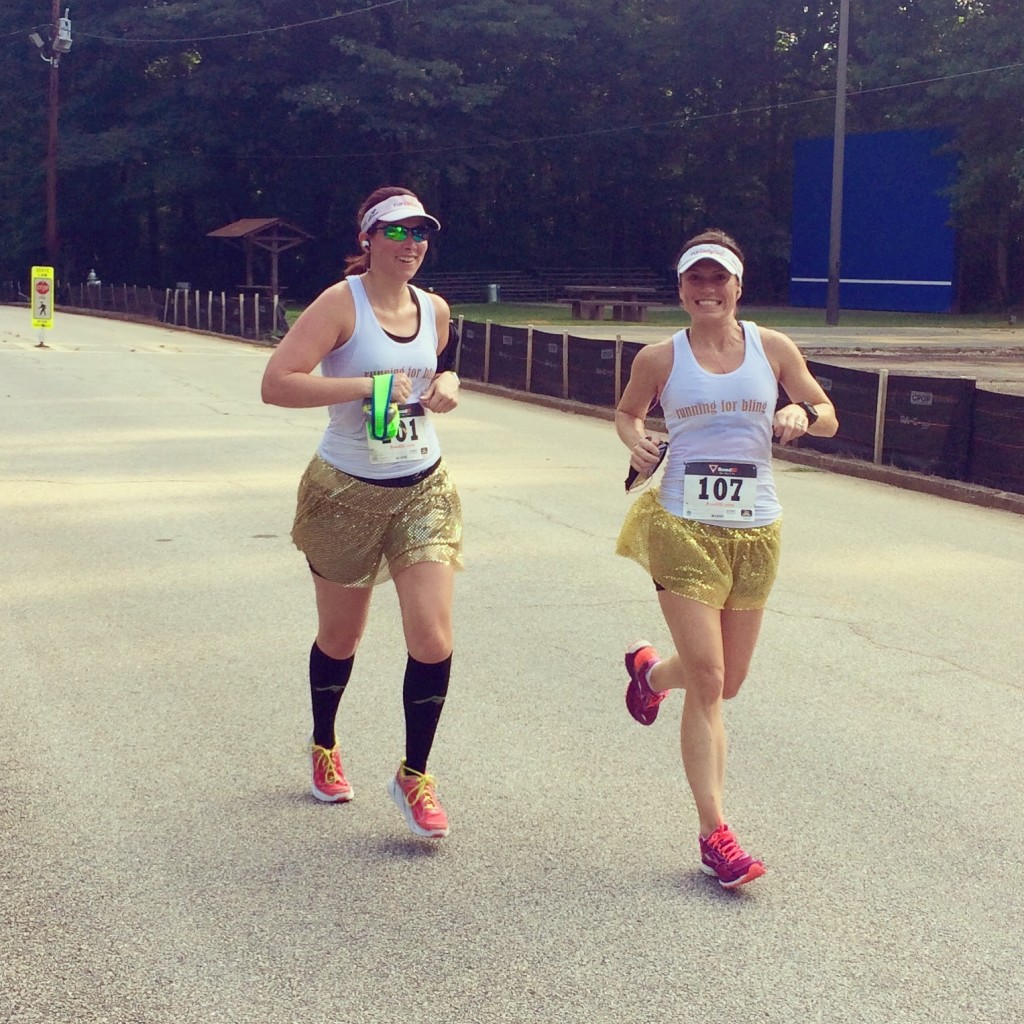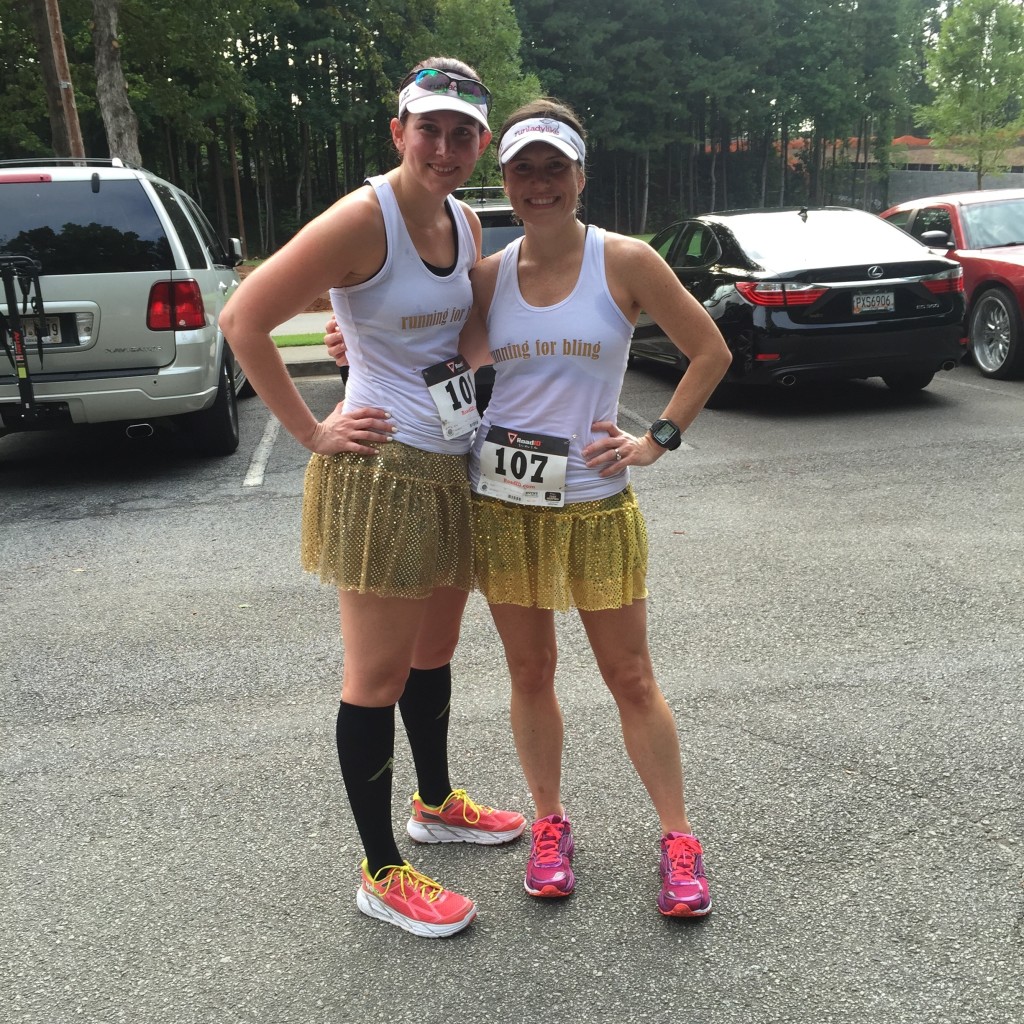 All-in-all, it was probably the most memorable 5K I will ever run. It is not a race I would run again, but it was a complete blast with a special group of ladies. Happy wedding Elizabeth!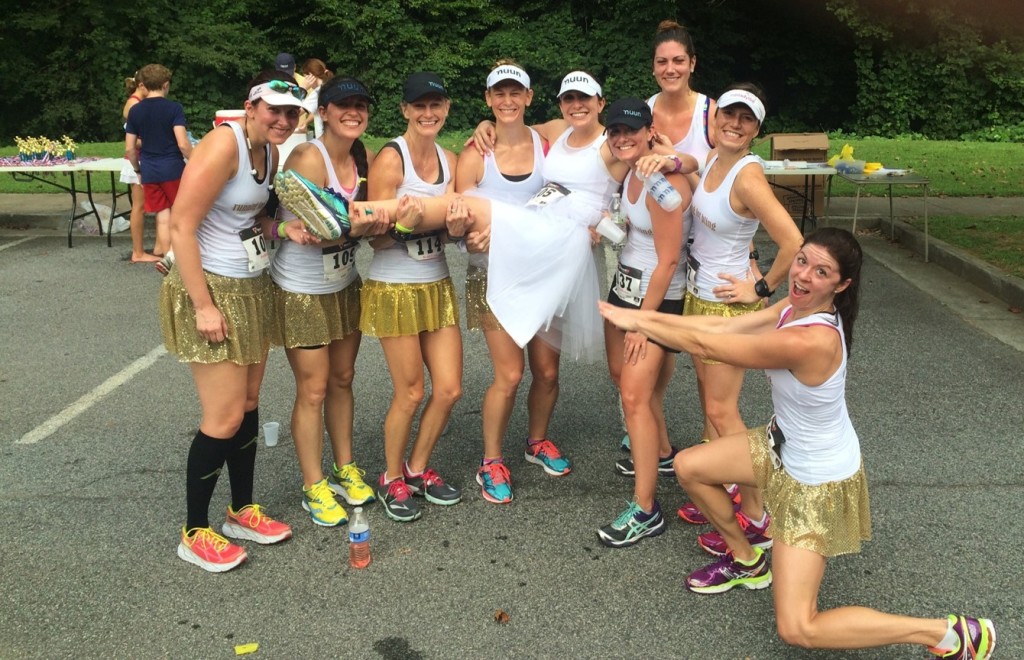 Have you ever dressed up with a group for a 5K? Ever celebrated a wedding or bride-to-be with running?