How to Stay Married to a Marathon Runner
August 29, 2012
Today is my favorite day of the year. August 29. I know it seems like a random day on the calendar, but it's the day I got to marry the greatest man in the world. Most of the time, all you ever hear me talking about is running (or swimming and biking). What you don't always hear about is the fact that my husband (aka Mr. rUnladylike) is a huge reason why I can do what I do. It's often my better half that makes running a full possible.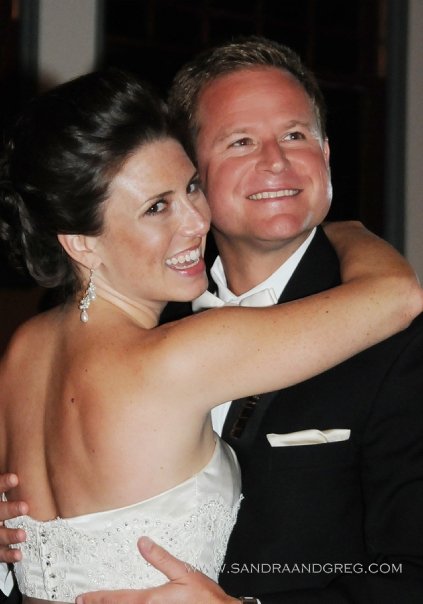 You might be surprised to know that my endurance running journey actually started on my honeymoon. Mr. rUnladylike and I spent the week after our wedding in Zihuatanejo, Mexico. One night while out to dinner, we started talking about things we wanted to do during our first year of marriage. Somewhere between fancy cocktails and delicious entrees, we decided to run a half-marathon. We'd been training for a 13K and were already up to 7-8 miles. I joined a local running group when we returned home, ran my first half-marathon 3 months later and the rest was history.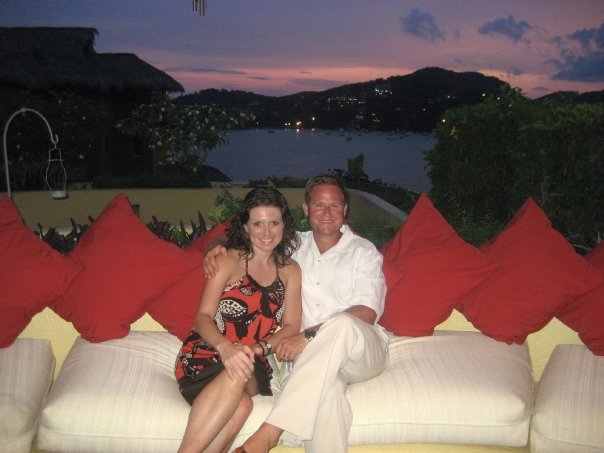 As I celebrate 3 years of being married today, I'm letting Mr. rUnladylike give the advice. If you're one of those brave spouses out there who doesn't run marathons but lives with someone who does, I feel for you. We all know we're insane. We wake up at ungodly hours on the weekends to train, which makes Friday and Saturday nights a real blast for you. Then we come home from runs and just talk about them for hours on end … how we felt, what was tough, what so-and-so said, how so-and-so was feeling, blah, blah, blah. We spend ridiculous amounts of money on every running gadget known to man. And we cook way too much pasta that you in turn are forced to eat. It seems like we've got it tough – after all, we're the ones running 26.2. But in reality, it's you, our partners, who got the raw end of the deal.
In honor of my wedding anniversary, here are 4 tips from my husband on how to successfully stay married to a marathon runner:
Be a good listener. It's a fact that your marathon-running partner is going to want to talk about running. A lot. Ok, sometimes incessantly. Try to remember that it's just because they're excited, proud of their accomplishments or because they just need to vent. You might not always want to talk about running. You might be bored out of your skull half the time. But know it's coming from a good place and that they're not always looking for you to provide insight or advice. Sometimes you just need to smile and nod and let them enjoy their triumphant stories of running through the neighborhood or getting through Saturday's long run. But don't let their obsession become the only thing that you talk about either. A gentle reminder now and then that there's more to life than talking about running is A-OK.
You don't have to revolve your life around your partner's training schedule.  And the runner in the family shouldn't expect everyone to revolve their life around their training schedule either. Just because your wife has to get up at 5 a.m. on Saturday does not mean you have to go to bed at 9 p.m. too. It doesn't mean you have to be at every local 5K or eat pasta every Thursday night. You can and should be supportive, but that doesn't mean changing every detail of your schedule to be on par with theirs.
Channel your marathoner's inner drive. Training and running a marathon takes a lot of mental discipline, hard work and determination. Bottle up some of your partner's go-getter attitude to help inspire you to achieve your health and fitness goals. Be active together. It will give you more time to spend with each other, be it running, hiking, biking, etc.
Be an advocate for fun. Help keep your marathon-running partner from being too serious. Remind them (and encourage them) to take a day off, to have fun, to go on a trip, to eat some junk food every now and again. Help them keep their running in perspective. Yes, give them lots of pats on the back and dote on their victories, but don't let them forget that although running brings joy to their life, life is about more than just running.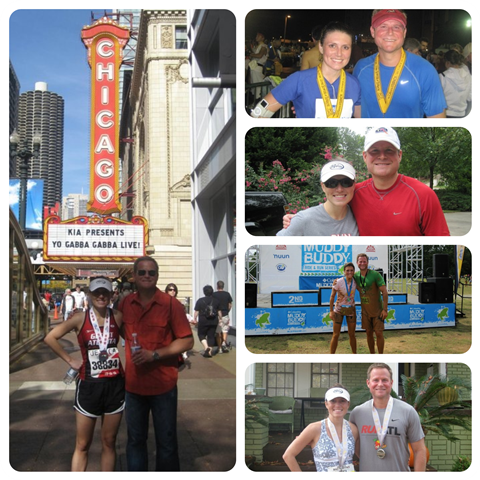 How do you balance training and marriage? What advice would you add to Mr. rUnladylike's tips? What health and fitness goals do you and your spouse/partner have for the coming year?