My Defining Word for 2013
January 2, 2013
During the last week, you likely haven't gone more than an hour without hearing about goals, resolutions, intentions and other similar personal challenges for the New Year: Other people's goals for 2013. Questions about what your goals are going to be. Tips on how to stick with those plans and achieve those goals. While the start of the New Year gives us a fresh new timeline to make personal progress, I believe every day is a new chance to be the best version of ourselves that we can be.
Last week, Amanda from Run to the Finish – who also believes we don't need a special day to start making changes in our lives – wrote about the idea of picking a single word to help define the kind of year we want to have in 2013. Although I will be sharing a lot about my goals, target races and other plans for 2013 in the coming days, I think Amanda's idea is the first place we should all start. After all, how can we expect to achieve our goals if we don't start with the right mindset? Amanda suggests that "picking a single word for the year provides an emotional connection to our goals, while allowing for flexibility."
My word for 2013 is going to be DISCIPLINE.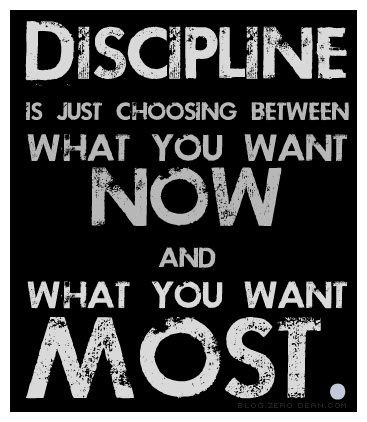 I will take a more disciplined approach to my training schedule: do what I say I'm going to do. Push myself out of my comfort zone. I will be more disciplined about getting the right amount of sleep and waking up early to exercise before work. I will be more disciplined about meal planning and eating to enhance performance.
I work hard now, but I'm not working to my full potential. I want to introduce more discipline into my life during 2013 to help me achieve all that I want to accomplish this year to reach my fullest possible potential.
To help us turn our word into action, Amanda has created a one-word printable sheet, and offered tips like creating a Pinterest board for your word (here is my discipline Pinterest board), tagging your tweets and Instagram photos with your word and posting your word somewhere you can see it every day.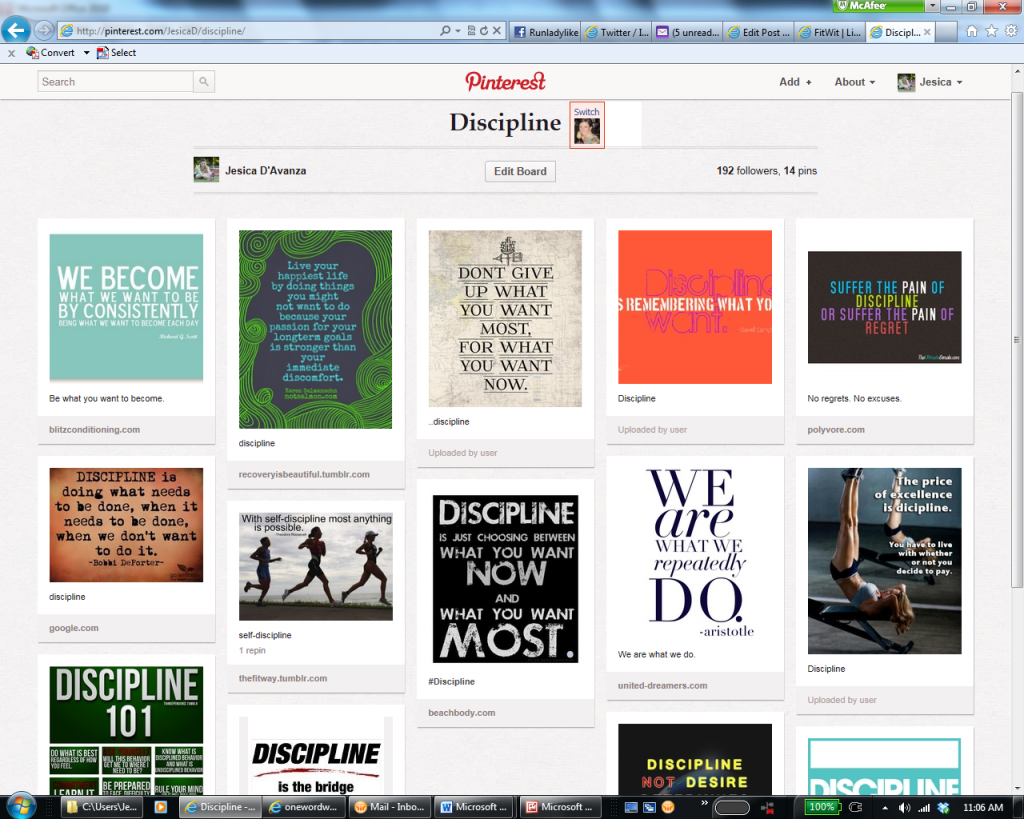 Later this week I'll share more with you about my goals for 2013 and how I'll stay disciplined to achieve them.
What is the word you want to define your 2013? Link up your Pinterest board for your word in the comments if you have one.