I'm Going to #RunHappy with Brooks Running This Year
February 5, 2013
Count to 3. Reach through your computer screen. And pinch me. Pinch me really, really hard to make sure I'm not dreaming! That's because Brooks Running has asked me to be one of their Run Happy Ambassadors for 2013. If I said I was excited, I would be lying. The truth is, I'm BEYOND excited! I'm elated. Overjoyed. Eternally grateful. (Think of the song Chariots of Fire playing while watching the ultimate fireworks show, and that's pretty much what's going on in my head right now!)
Brooks has been my favorite running brand for a long time. I've run every marathon, every half marathon and my recent half Ironman in a pair of Brooks Running shoes.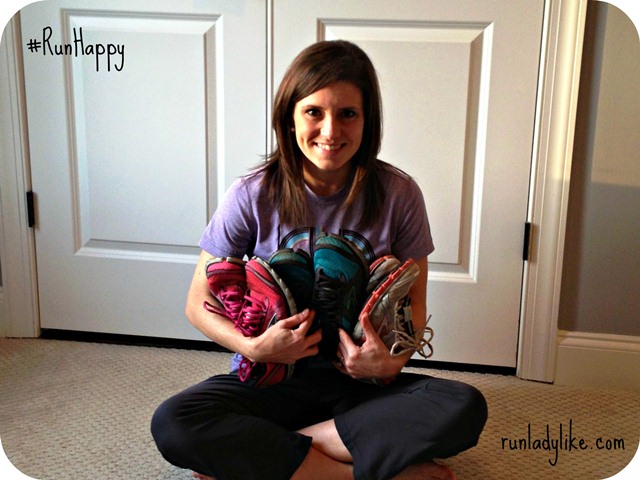 But perhaps what I love about Brooks even more than their running shoes is their philosophy about running. Their goal is to help people Run Happy. So often as runners, it's easy for the pressure of hitting certain race times or paces, the struggles to fit running into the chaos of our everyday lives and the heartbreak we experience when we don't run as well as we hoped we would or knew we could to cause us to forget why running makes us happy. And we cannot forget that.
Think back to that first time you ran 3 miles without stopping. Or the first time you ever crossed the finish line at a race. Or getting that first medal draped around your neck for conquering your first marathon. Think about the friends you've met simply because you run and the bonds you've made with other runners that will last a lifetime. Running makes me happy, and my goal is to keep running happy. To enjoy the miles. To push myself to my greatest potential. To be proud of my small victories. And to help others achieve theirs.
As a Brooks Run Happy Ambassador, I'll be sharing some really exciting (and happy) things with you throughout the year. I'll have some awesome products to give away, contests to invite you to be part of and new and inspiring behind-the-scenes info to help us all Run Happy. If you've been reading my blog for a while, you've probably noticed I'm not someone who tries out a lot of stuff and writes about it. I don't team up with many brands because I write about the things I truly believe in and the products and gear that help me find my extraordinary. When I started this blog, the one company I dreamed I'd get to work with one day was Brooks Running. I am truly honored and grateful for this opportunity. Like I said, please pinch me.
This year I'm going to Run Excited. Run Ecstatic. Run Motivated. Run Elated. Run Thankful. Run Happy! I hope you'll join me.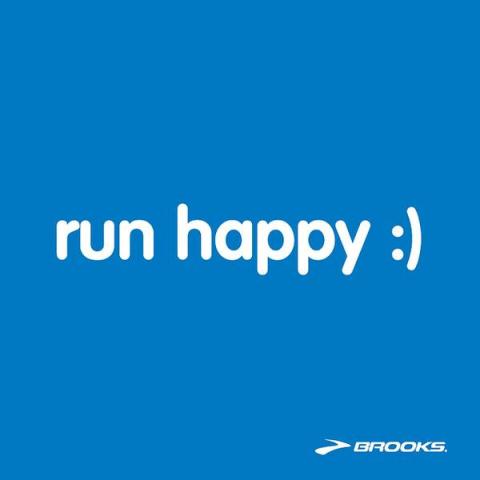 Want more from Brooks Running?
Want more from rUnladylike?
Disclosure: As a Brooks Run Happy Ambassador, I receive compensation and free Brooks products to test. The thoughts and opinions I express about Brooks and their products are my own and always will be.
What makes you the happiest about running? What does it mean to you to Run Happy? Have you ever run in Brooks Running shoes or gear? If so, what products are your favorites?