Hello Triathlon Season: My Half Ironman Training Plan
June 10, 2013
Today officially kicks off my triathlon season and the first day of my 20-week triathlon training plan for the Beach2Battleship Half Ironman (Wilmington, North Carolina: October 26).
This year, I'm using one of the advanced triathlon training plans in Triathlete Magazine's Essential Week-by-Week Training Guide by Matt Fitzgerald. I've heard so many great things about this triathlon training plan, and I'm excited to start the journey to my second 70.3!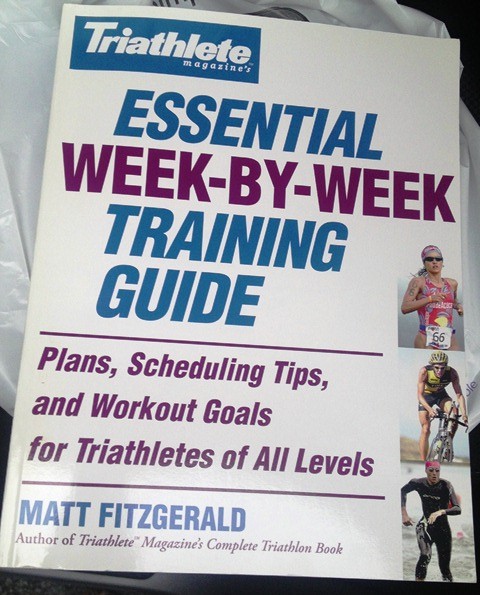 What I really like about this book is that it has 40 different triathlon training plans for different distances and ability levels. For each race distance (sprint through full Ironman), there are plans for levels 1-10 – 1 being your first race and 10 being for people who expect to be on the podium and are willing to train as if that is the only thing they have going on in their lives.
I'm going to do a combination of levels 5 and 6 for my half Ironman plan. Level 5 is for triathletes "looking to improve on past performances," while level 6 is designed for "people chasing age-group prizes but still wanting to keep a sensible ceiling on training volume." For the record, I am well aware I will not be on any podium anytime soon. *wink*
There are 6 principles the author focuses on for each of the triathlon training plans:
Balance across all three sports is encouraged so you don't train too much in the sport(s) you're best at and not enough in the others. (I did this last year with the bike. It's my least favorite of the 3 sports, and as a result, I spent the least time on the bike. Unfortunately, you can't hide that on race day.)
There is variation in the swim, bike and run workouts to challenge your body and not fall into a rut of doing the same handful of workouts over and over.
There are 3 phases of each triathlon training plan – base, build and peak – to ensure you are increasing volume and intensity at a healthy rate.
Step cycles are incorporated into each training plan, in which there are 4-week blocks of training where "the second week is more challenging than the first, the third week is more challenging than the second, and the fourth week is a recovery week, in which training volume is reduced 10-20 percent."
The plan calls for one rest day per week.
Tune-up races are recommended during the training cycle to provide a solid workout where you will push yourself harder than you might in training, to provide experience with transitions, fueling, nutrition, etc. and to reward you for all your hard work and training.
The plans call for a rest day on Monday, followed by the following breakdown of workouts (they vary some weeks but this will give you a good idea of the types of workouts I'll be tackling):
Tuesdays: Swim, power bike intervals
Wednesdays: Run with some speed work mixed in
Thursdays: Brick workout (bike immediately followed by short run)
Fridays: Steady bike, Swim
Saturdays: Long bike or brick workout
Sundays: Swim, long run
I will also be figuring out how to integrate 2 days of strength training into this schedule. God help me.
Since I'm going to be traveling a bit this week, I kicked day 1, week 1 off today with a 1,500-meter swim.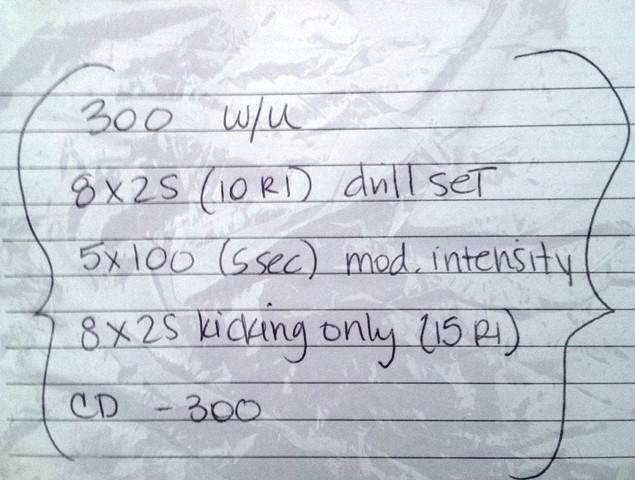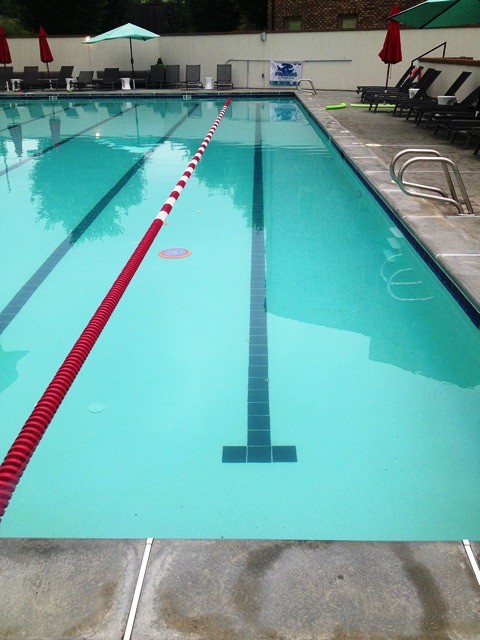 This past weekend, I went to an open water swim clinic which was a great way to kick off my first week of official training. I'll be sharing with you some tips and advice I learned for mastering open water swims later this week.
Tonight I'll be doing a second workout: 1-hour bike ride on the trainer with some 20-second sprints in the middle.
Each Monday for the next 20 weeks, I'll be sharing with you the details of each week's training cycle to show you the kinds of workouts I'm doing, where I'm feeling good and where I'm struggling. I hope you'll share your thoughts, tips and advice with me along the way.
Happy swimming, biking and running guys!
Are you training for a triathlon this year? What triathlon training plan are you using? Do you have a coach? Share what you're most excited about for triathlon season. If you've never participated in a triathlon before, are you interested in doing one?