The Ultimate Holiday Gift Guide for Runners (and Triathletes)
December 7, 2013
If you are searching for the perfect gifts for runners and triathletes in your life, look no further. My holiday gift guide contains 15 must-have gifts that will leave your favorite athletes squealing with delight. Whether your budget is less than $25 or more than $150, these gifts for runners and triathletes are sure to make you the hero of the holidays.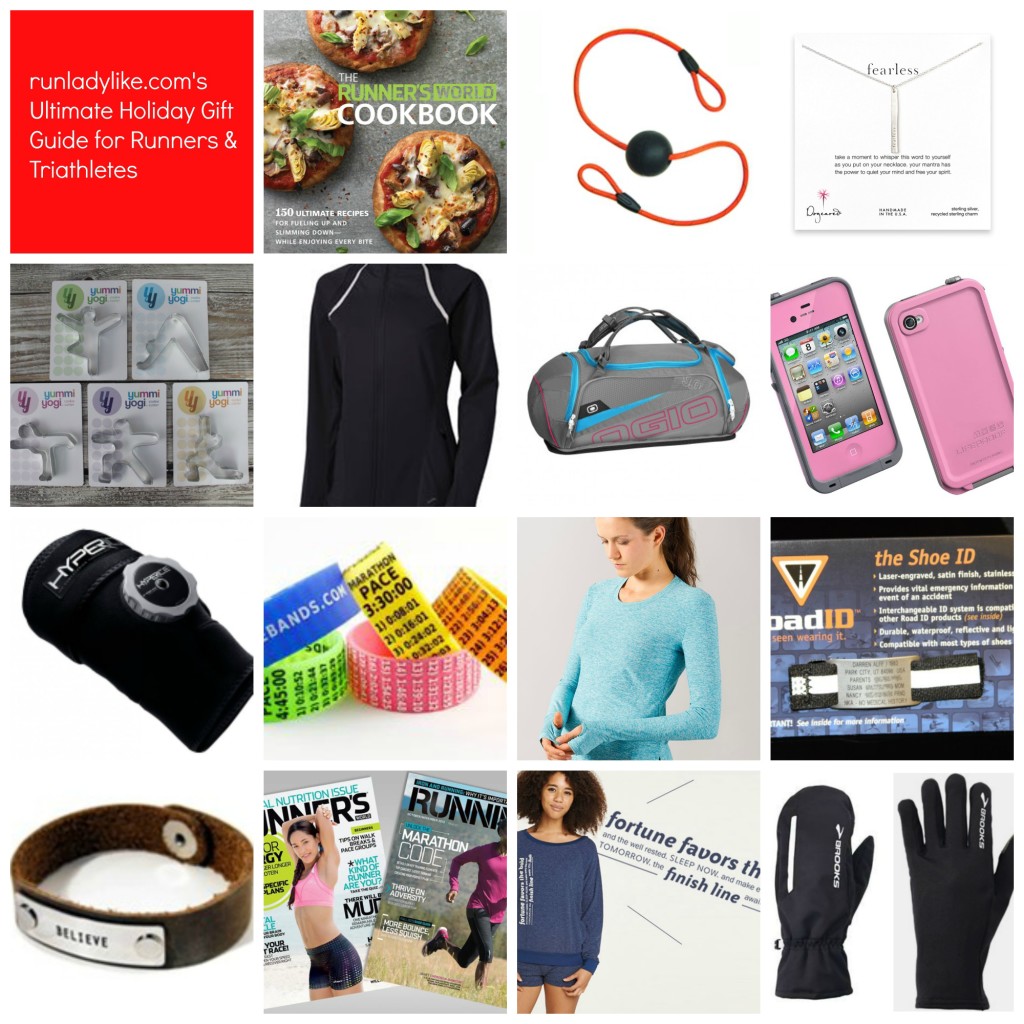 Gifts Under $30
Yummi Yogi Cookie Cutters – $8.50 for one up to $40 for a drawstring bag containing 5
These stainless steel cookie cutters are the perfect gift for the health-conscious athlete who enjoys cooking. They are approximately 5″x 5″ and are made in the USA. Seriously, could these be any cuter? Buy one individually or a pack of 5 different poses. Did someone say downward dog gingerbread man? They not only make great cookie molds but can also be used to make fruit slices, bread/tea sandwiches, pancake shapes, ornaments and much more! Be sure to stop by runladylike.com the week of Christmas for your chance to win one!
http://yummiyogi.com/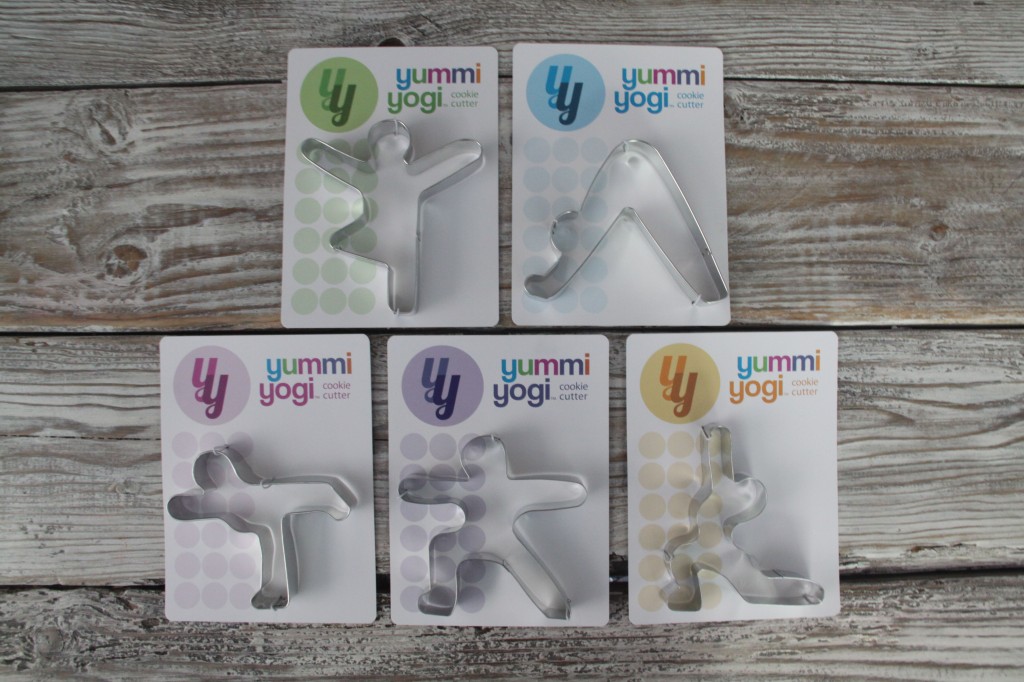 Pace Band – $8.99
Have you ever printed out a pace band for a half marathon or marathon to tape around your wrist for a race? These rubber pace bands can help your runner stay focused on their goal pace without breaking apart in a sweaty mess. You can customize your band with their desired color and goal time. Individual mile or kilometer splits are shown to help them know their cumulative pace needed to reach their goal.
http://pacebands.3dcartstores.com/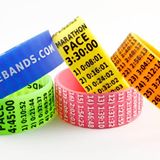 Running magazine subscription – $14.95-$39.95 (Hardcover)
Give a gift that keeps on giving every month with a one-year subscription to a running (or triathlon) magazine, such as Runner's World, Women's Running, Running Times, Triathlete Magazine or Inside Triathlon. It's a great way to keep your runner or triathlete inspired, motivated and learning year-round.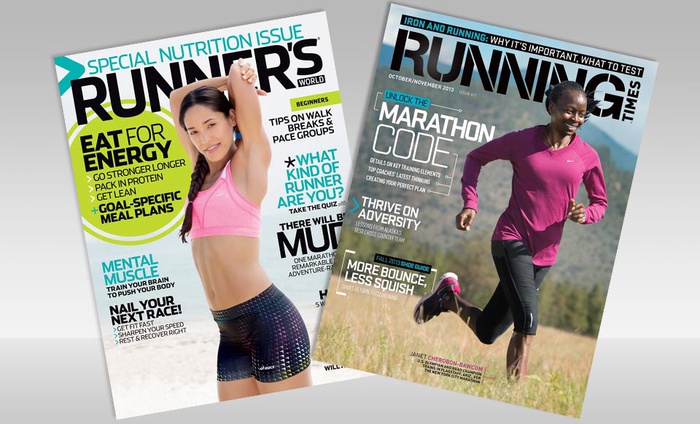 The Runner's World Cookbook – $16-$18 on Amazon
We all know that nutrition is a critical element of running (and triathlon) performance. This cookbook from the experts at Runner's World includes 150 recipes that use performance-boosting nutrients to help maximize performance. It also includes vegan, vegetarian and gluten-free options. This is on the top of my wish list this year!
http://www.amazon.com/Runners-World-Cookbook-Recipes-Weight-ebook/dp/B00BY590IS/ref=sr_1_1?s=books&ie=UTF8&qid=1386388425&sr=1-1&keywords=runners+world+cookbook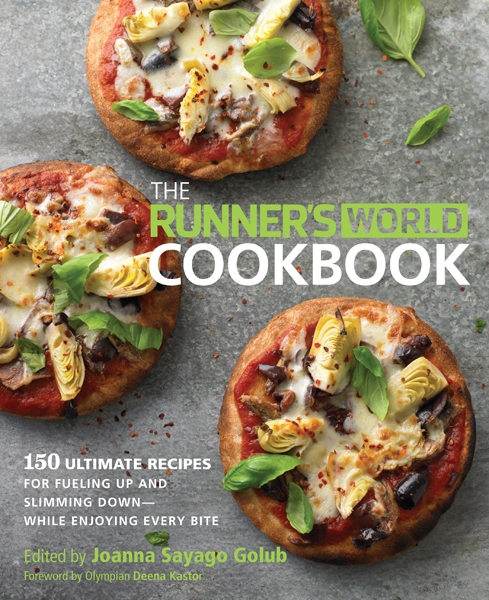 The Shoe ID from Road ID – $19.99
If you're looking for something special to personalize for your runner, the Road ID shoe tag is the ticket. For the second year in a row, this handy shoe ornament has made my gifts for runners list. I received mine as a gift from a friend and never run without it. It's lightweight and can be laser engraved with your runner's emergency contact information. Road ID notes that "it's made of durable stainless steel and attaches to your shoe with a small Velcro strap that has a 3M reflective stripe to enhance your visibility."
https://www.roadid.com/p/the-Shoe-ID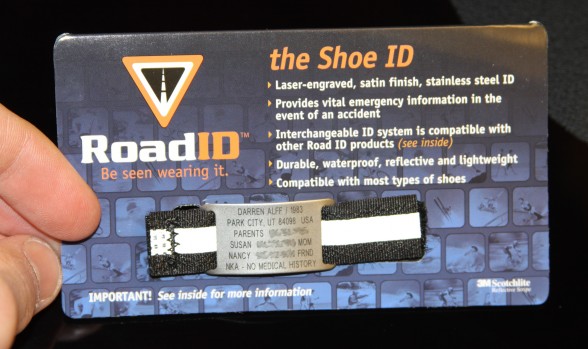 Endorphin Warrior Training Bracelet – $20
Keep your runner or athlete inspired with this made-for-running bracelet to remind him/her to be positive, strong-minded and focused. There are a variety of positive and powerful words or phrases to choose. I have one that says BELIEVE and one that says FOCUS. I wear them daily as a constant reminder that I am strong. (Made to fit both men and women.)
http://www.endorphinwarrior.com/Jewelry_for_running_triathlon_working_out_living_strong_s/55.htm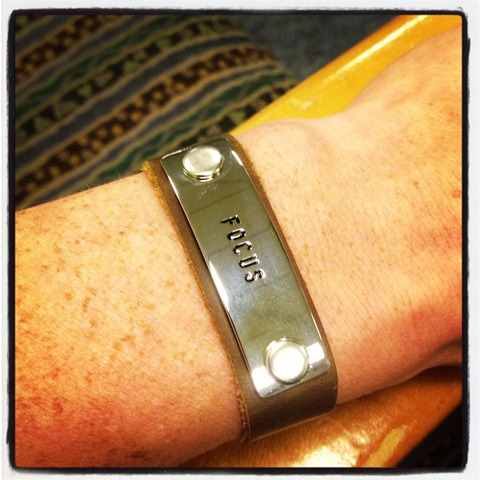 Tiger Ball Massage-On-A-Rope – $28
If your athlete often wishes they could get a weekly sports massage and you're tired of watching them moan and groan as they balance on their foam roller, try this awesome massage ball from Tiger Tail that is helpful for releasing knots, working out sore muscles and exerting deep pressure. I like to work my hip by lying in bed on my side on the ball. It's also great for throwing into a backpack or suitcase when traveling.
http://www.tigertailusa.com/ProductDetails.asp?ProductCode=892255000665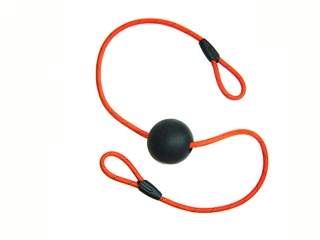 Gifts $35-$85
Fearless Necklace from Dogeared – $36 for the charm or $66.99 for the charm and chain
Earlier this year, I had the incredible opportunity to run the epic Hood to Coast Relay with Nuun and an amazing group of runners. I was so inspired by the experience, and the fast paces I ran really changed my perspective on what I was truly capable of. When I was at the Seattle airport after the race getting ready to head back to Atlanta, I stumbled upon this silver charm (also comes in gold) in an awesome gift shop. I bought this for myself as a reminder of the strength and speed I had at the race and that I must be fearless if I want to become a better athlete. Help remind your favorite runner or triathlete that they are fearless too.
http://www.dogeared.com/%22fearless%22-stick-charm%2C-sterling-silver/H9SSZ00210894.html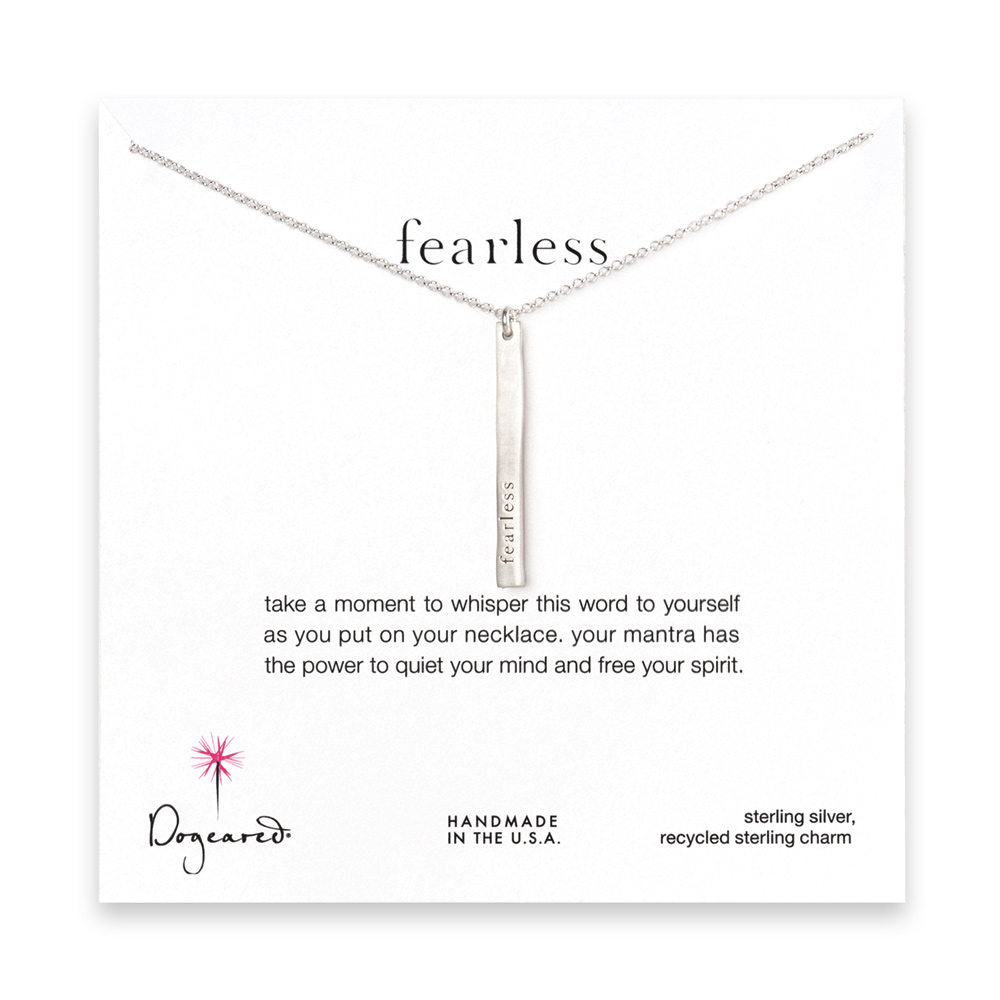 Utopia 3-in-1 Mitten II from Brooks Running – $48
Looking for a good pair of winter running gloves for your runner? How about a pair they can wear 3 ways and layer for any kind of weather? The Brooks Utopia mittens are my hands' new soul mate. Runners can keep their hands warm in cool weather by just wearing the liner or mitten alone or they can shield their digits from freezing temps by wearing them both together. The liner has a touchscreen-compatible finger pad and a terry towel on the thumb to wipe away sweat. The mitten is also waterproof, wind-resistant and has retroreflective detail. Cha-ching! (Made for men and women) Be sure to stop by runladylike.com this Tuesday, December 10, because I'll be giving a pair of these away along with a number of other Brooks Running goodies!
http://www.brooksrunning.com/Utopia-3-in-1-Mitten-II/280233,default,pd.html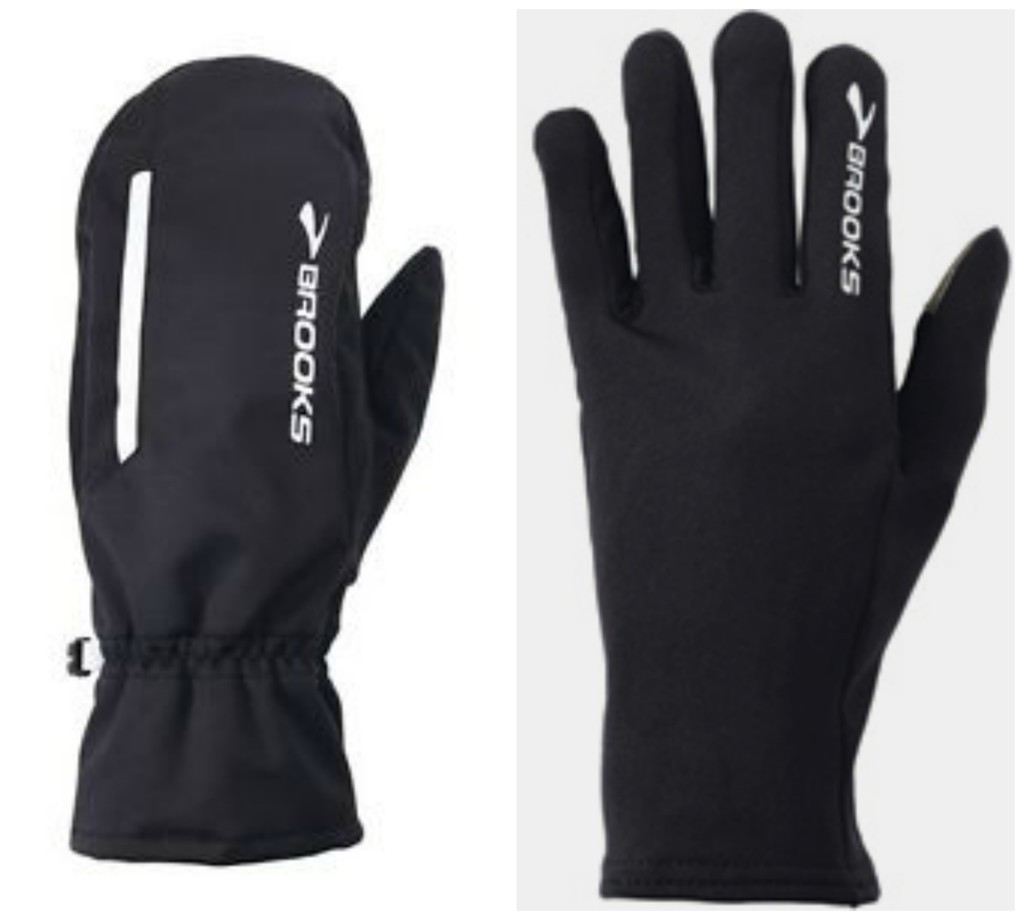 Podium Pajamas from Oiselle – $64
What better way to get your athlete in the right mindset before a big race or tough training week than by gifting them these inspirational PJs from Oiselle. They are made of a soft fabric and have a vintage feel with this inspirational mantra on the top: "Fortune favors the bold and the well rested. Sleep now. And make every step count tomorrow. The Finish Line awaits you."
http://www.oiselle.com/shop/accessories-50/podium-pajamas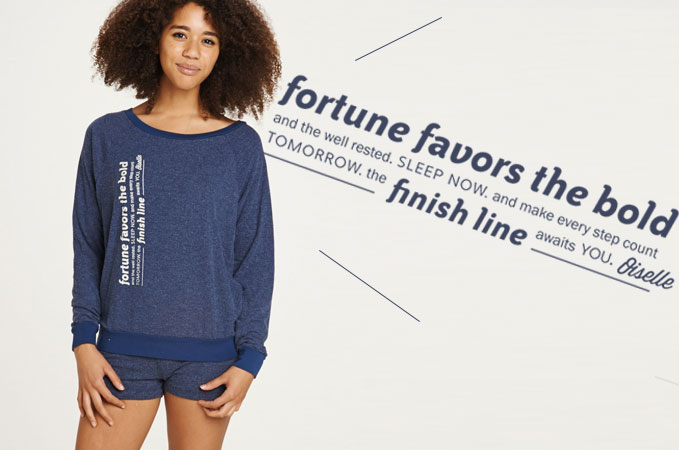 Lux Layer from Oiselle – $76
Although a little pricey for a long-sleeve running top, your runner will immediately fall in love with this flattering, soft and beautiful piece of gear. I have one in the teal ribbon color and love it. Not only does it function great on the run, but it's also cute with jeans to wear around town on the weekend.
http://www.oiselle.com/shop/running-tops/lux-layer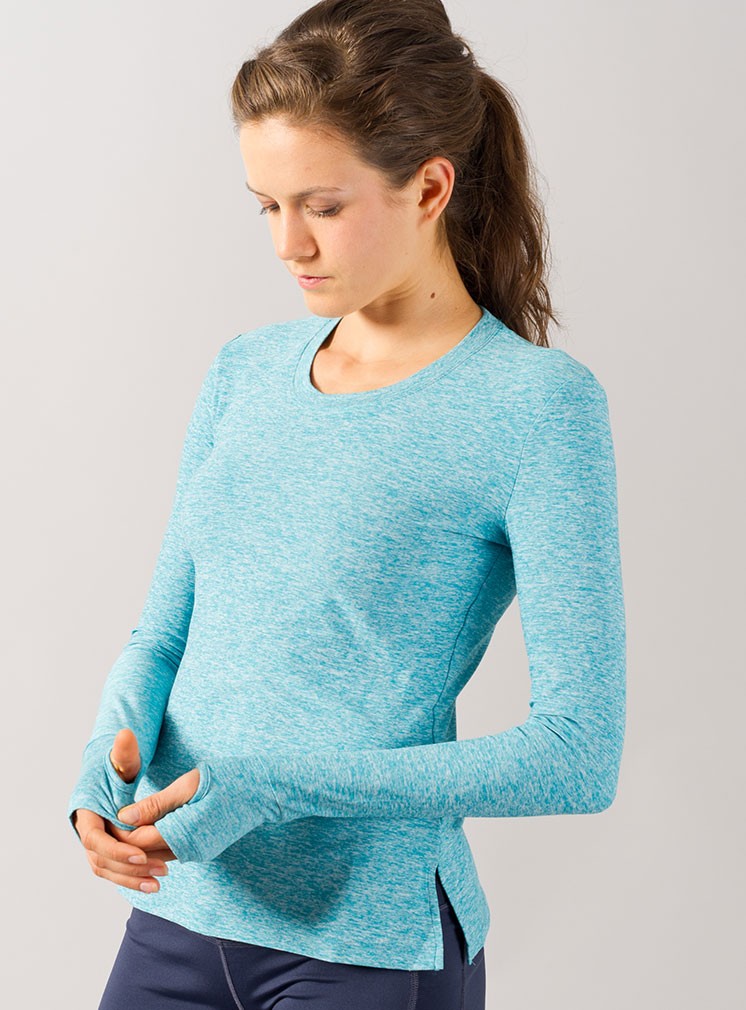 Gifts $90 or more
Lifeproof iPhone Case – $79.99
For the active athlete who's always on the go, help them protect their phone so they can keep tweeting about their workouts with a Lifeproof case. I'm extremely rough with my phone. I drop it on a daily basis and have it with me at the pool, on my body while running and in the bento box of my bike during a long ride. This case will protect a phone from virtually any fall/drop and is also waterproof (can drop it in up to 6-feet of water), snow proof and dirt proof. Lifeproof should also market it as sweat proof. They have versions to fit all iPhones in any color your runner's heart desires (mine is pink!). This is some of the best money you will ever spend. (They are currently running a one-day 15% promotion.)
http://www.lifeproof.com/en/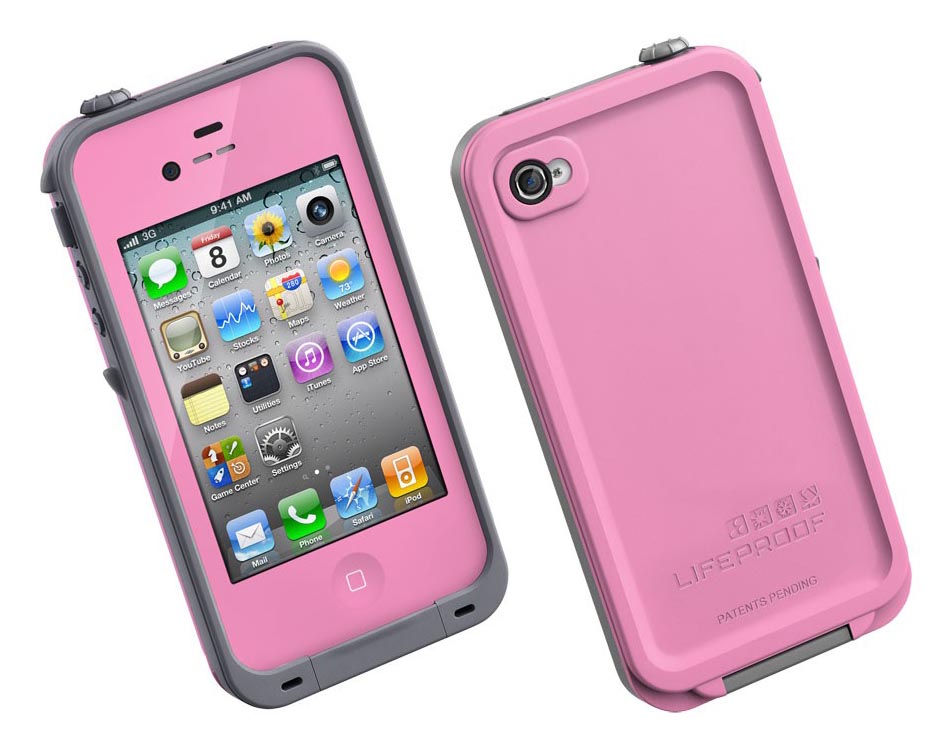 Hyperice Device – $90-$130
Get ready to change the way your runner or triathlete recovers in between workouts. This revolutionary ice and compression wrap in one is truly amazing. No more trying to keep ice cold in a Ziploc bag as it slides off your leg. Hyperice delivers several different devices that maximize cold and compression to deliver the optimum recovery therapy. I have the utility device and LOVE it. Be sure to stop by runladylike.com on Tuesday, December 17 to read my full review of this product and get your chance to win one for free!
http://www.hyperice.com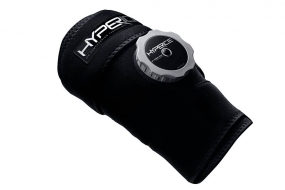 Brooks Running Utopia Soft-Shell Jacket – $150
This has been one of my favorite running finds of 2013. This awesome jacket has thought of everything, from fleece thumbholes that can disappear into the sleeve to a 2-side zip pocket for your phone/media, it keeps you warm on runs below 40 degrees F and looking sharp anytime. It's windproof, water-resistant, breathable and has 360 degrees of retroreflectivity. There are only 2 words to sum this piece of apparel up: "I'm obsessed." (Made for men and women)
http://www.brooksrunning.com/Utopia-Softshell-II/220620942.020,default,pd.html?start=3&cgid=womens-apparel-outerwear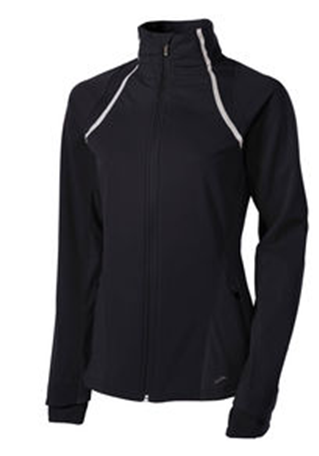 Ogio Endurance Bag – $160
For the second consecutive year in a row, the Ogio Endurance 9.0 bag makes my ultimate holiday gift list. If your runner travels to races and is also interested in triathlons, be sure to put one of these under the tree. Mr. rUnladylike bought me one for my birthday this year, and it's my most coveted race traveling possession. I have it in black and silver but some of the new colors this year are awesome. From plane rides to marathons to a race day triathlon bag, this thing is the bomb! It comes in several different colors and has lots of cool features, including a crush resistant lockable armored pocket (great for things like Garmins and other technology you don't want to get crunched), water resistant wet/dry clothes storage compartment with a 360-degree air flow ventilation (where I store my wet suit and/or dirty, wet clothes), ventilated shoe compartment that holds 2 pairs of shoes, helmet storage pocket, compartment for a mat, organization panel to store all your nutrition and fuel, 2 insulated hydration bottle pockets, a transparent race day/workout check list sleeve, etc. The best part is you can wear it as a backpack. It is also great for runners doing relay races!
http://ogio.com/athletic-2/new9-0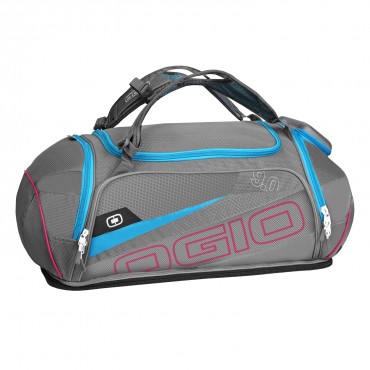 To find more great gifts, check out this list, including the Garmin 910 (which I highly recommend!).
If you've tried any of these gifts for runners or triathletes, what did you think of them? Which one would you most like to receive? Did you create your own holiday guide of gifts for runners or do you have a favorite? Link it up here!