How to Keep (or Salvage) Relationships While Training for Triathlons
February 12, 2014
When it comes to being an endurance athlete and training for long distance triathlons (half IRONMAN or IRONMAN), there's something many triathletes don't talk about. It's a challenge nearly all of us face, but most people don't want to admit or discuss it openly.
It's how hard training can be on your personal relationships. Specifically, on your marriage/partnership and family. It's about a feeling of constant guilt that you carry around – trying to do it all but never quite being good enough.
I realized how widespread this problem is and how deep it's felt by so many athletes training for IRONMAN last fall. As I trained for the Beach2Battleship Half Iron Triathlon alongside many friends training for a full IRONMAN, we began to open up. One small question led to a comment, and then another, until the flood gates opened and many of us were talking about the strain competitive swimming, biking and running can have on our relationship with our significant others who don't share our same passion for endurance sports.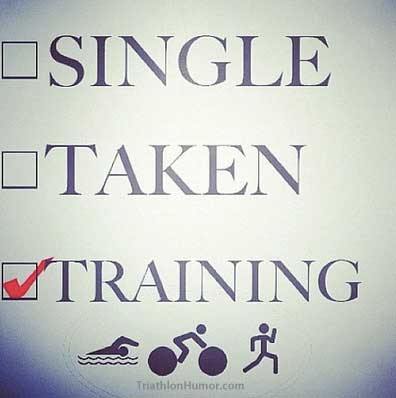 I've heard story after story from friends and people I know who feel constant guilt, have thought their marriage was near divorce, have experienced bitterness … and the list continues. From my own personal experience, training for a long distance triathlon has its sacrifices and consequences. I know Mr. rUnladylike has felt like he was taking a backseat to my training, and at times, felt my priorities were very out of whack. He struggled with me being gone so much on the weekends for long rides, bricks and runs, only to come home too exhausted to want to do anything enjoyable with him. So then you try to do it all, and someone always comes up short.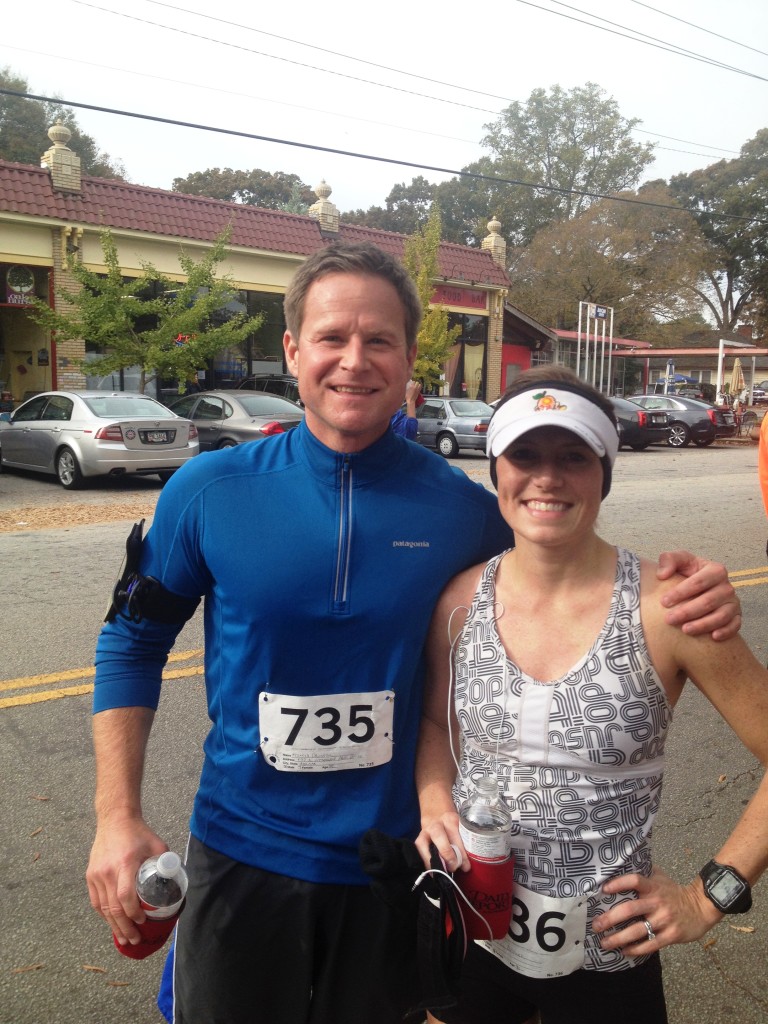 But no one wants anyone else to know that their relationship isn't always perfect. No one wants others to know they've unintentionally hurt their significant others' feelings or put their quest for IRONMAN before the emotional needs of the people they love.
So it goes mostly unspoken. But everyone is facing it. You are not alone.
With Valentine's Day this week, I thought it was the perfect time to talk about how to keep or salvage relationships with the people you love most if you're training for a long distance triathlon. Here are my 4 tips to help return the butterflies and rainbows back into your triathlon-affected relationships.
Make it a family decision. To have a healthy relationship with your significant other and your family, you should always consult with them before signing up for a  long distance triathlon to make sure it's a decision everyone can support. You're going to need them emotionally and physically to help you reach your goals and to get through the intense training cycles together. Whether that's making sure your spouse is ready to help out more with the kids on the weekend, to simply be understanding when you're tired and irritable or to be willing to forgive you when triathlon seems to be your #1 priority, having the same expectations is key. Likewise, you need to hear from your spouse/partner and/or kids about what they need and expect from YOU to make this a positive experience.
Remember the reason it's hard for your partner. There are going to be days during intense triathlon training when you feel your loved ones absolutely hate your passion. It is going to hurt your feelings to think that they resent what you're doing, especially when you are working so hard. Try to remember that it isn't triathlon they hate. Try to remember they are proud of you and think you are awesome. Know that the reason they sometimes show disdain for what you are doing is because it is taking you away from the time you would or could be otherwise spending with them. They would rather spend Saturday afternoon doing something fun with you than having you gone all day for a long brick, only to come home completely wiped out and ready for a nap. Remember that intentions and feelings are typically good. Give the benefit of the doubt and be willing to talk those feeling through. Find ways you can make more time for your partner – like planning a special date night once a month, having one of your rest days fall on the weekend, etc.
Make it worth it. If you're going to spend time away from your partner and people you love most, do the work to make sure it pays off as much as possible. Although we never really know what will happen on race day, be disciplined with your training. Make your workouts count. Do the work, so that when you cross the finish line, both you and your spouse/partner can say that all the sacrifice was worth it. Train and race in such a way that everyone can be proud of your effort, no matter what the time on the clock says at the end. Give your very best.
Understand it's not always worth it, and act accordingly. I am constantly amazed when people tell me they're worried that their training and racing could send their relationship to be destined for divorce. Know when it is time to cut bait. If training for long distance triathlons is going to destroy relationships with the people you love and care about most in the world, it is probably time to reassess your goals. And as hard as it may be emotionally, it may be time to decide that this is something you should walk away from. Instead, could you do shorter distance triathlons or train for a half marathon/marathon instead, which doesn't take up as much time or require 2 workouts per day? Find other ways to channel your fitness passions without sacrificing the most important part of your life: the person you love. Because at the end of the day, participating in IRONMAN races isn't going to be worthwhile if no one is waiting for you at the finish line.
More ways to connect with rUnladylike:
Twitter: @rUnladylike
Facebook: https://www.facebook.com/runladylike
Instagram: http://instagram.com/runladylike/
Daily Mile: http://www.dailymile.com/people/jesica
Pinterest: http://www.pinterest.com/JesicaD/
Follow rUnladylike with Bloglovin
Have you ever struggled with balancing training and racing with your personal relationships? Do you have any tips or advice for dealing with this challenge?