Friday FITspiration: Celebrating 40 with a Marathon
March 7, 2014
Here at runladylike.com, Fridays are all about sharing the inspiring stories of fit people who motivate all of us to be better tomorrow than we were yesterday. My Friday FITspiration series profiles runners, triathletes and casual exercisers who are making choices every day to be as healthy as they can be – in both huge ways and through simple, small victories. Their stories are about the journey of transforming from ordinary to extraordinary each and every day.
"I never regret going for a run, even if it is a difficult one. It calms me and gives me confidence and strength for the rest of life." ~Susie Hubbard
Today, I'd like you to meet Susie Hubbard from Hubbard Running and Living. This incredibly strong wife and mom has overcome some tremendous health problems and countless surgeries, and she is determined to run her first marathon on her 40th birthday this fall. If you're on your own personal journey to run your first marathon, or if you simply need some extra motivation for your daily training, Susie's got your covered.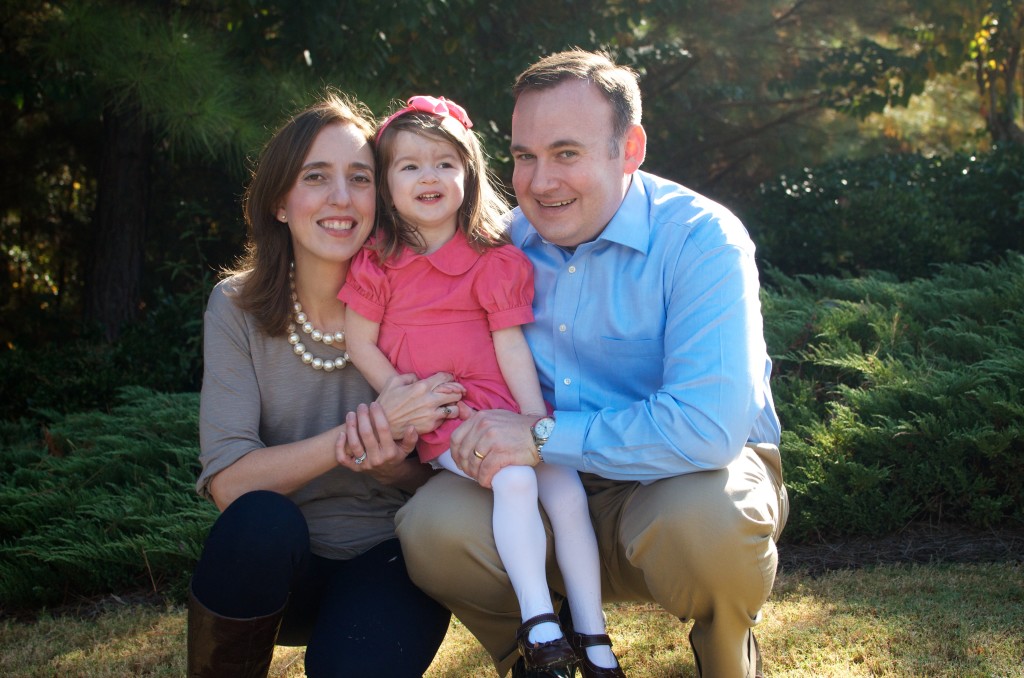 How long have you been running and what inspired you to start?
This is a tricky question for me because my running has had so many stops and starts. Technically, I started running in the summer of 2008 off and on as I was undergoing in vitro fertilization treatments. I signed up to run a half marathon in March 2009 with one of my best friends. We knew it would be a walk/run for both of us, but it was important we did it together. My inspiration has always been my siblings and my husband. I had cheered all of them on for numerous races. My interest and drive to see if I could do it continued to grow over the years.
You are turning 40 this year and running the Chicago Marathon on your birthday to celebrate. What made you decide to take on this incredible journey for your milestone birthday?
During my 30s (and most of my 20s), I experienced a lot of loss and serious health issues. I am on the other side of much of that right now, and I wanted to do something that was symbolic of me moving on from that time of my life and showing how strong my body and mind could be as I turn the page into a new decade. I have no problem getting older, and turning 40 is about so much more. When I discovered that the Chicago Marathon was on my actual birthday, the idea just came together for me. It was now or never. I am not one to back down from a challenge. I am terrified and inspired at the very same time and look forward to the journey from now until October, including my participation in a half marathon on March 23!
You have faced many health challenges, including Crohn's Disease, endometriosis, infertility and operable renal cancer, which have led you to have more than 25 surgeries and many hospital stays and complications. Where do you find the motivation to persevere when you feel like giving up or quitting?
Giving up and quitting was never an option. I guess it's a good thing I didn't know all of that was coming. I would say a great deal of my motivation came from my support system, most especially my husband, my parents and my in-laws. My dad also suffers from Crohn's Disease and would not let me get down about it for a second. He approached his health issues with the same positive attitude, so I'm glad the apple doesn't fall far. Keeping my sense of humor was a huge part of keeping my spirits up as well. My husband has been there for me through it all, every day for more than 16 years. My first symptoms came just 2 months after our wedding, so I thank God every day that he blessed me with such an amazing and loyal man. We have faced many dark days and moments together, but it's through those moments that we grew stronger and continued to choose each other over the stress and heartache. I think the perseverance I received from others turned into an internal perseverance and strength that carried me through to today.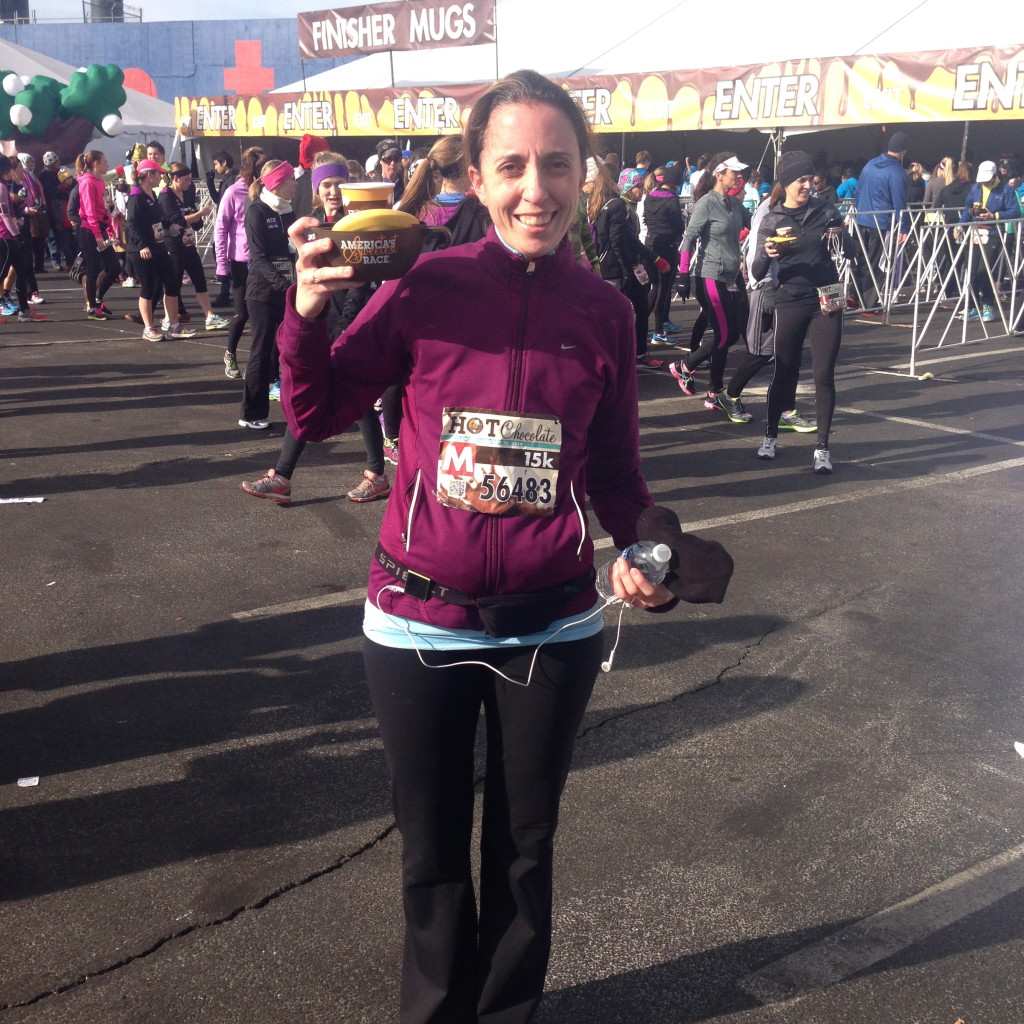 On your blog, you're sharing 40 life lessons (in honor of your 40th birthday) you've learned from both running and life. What do you think is the most important lesson you've learned thus far?
I saw a T-shirt once that said, "They removed my colon and all I got was this lousy T-shirt" on the front and had a colon punctuation mark on the back with a circle and line through it. I thought this was hilarious and had to have one. I wore it to doctor appointments with my favorite surgeon to try and make him laugh and to the hospital on the day of a surgery. I think keeping my sense of humor has been my greatest weapon in either not getting too down or helping me crawl out of the hole. You can never give up – not ever – and make sure you surround yourself with a lot of positive forces.
What would you say to a new runner who is just starting out and questioning if they can do it?
You can of course do it. Every runner starting out feels this way. Until recently, most of my training has always been a run-walk combination. This was the best advice for me from my sister-in-law who had recently run the Disney Marathon. I was just trying to run until I felt like I needed a break. It was just too tough. When I started getting more of a rhythm and started out running 2 minutes and walking one, things started to feel better. Just be patient with yourself and listen to your body. Whatever you're starting out doing, you are doing more than anyone sitting on the couch!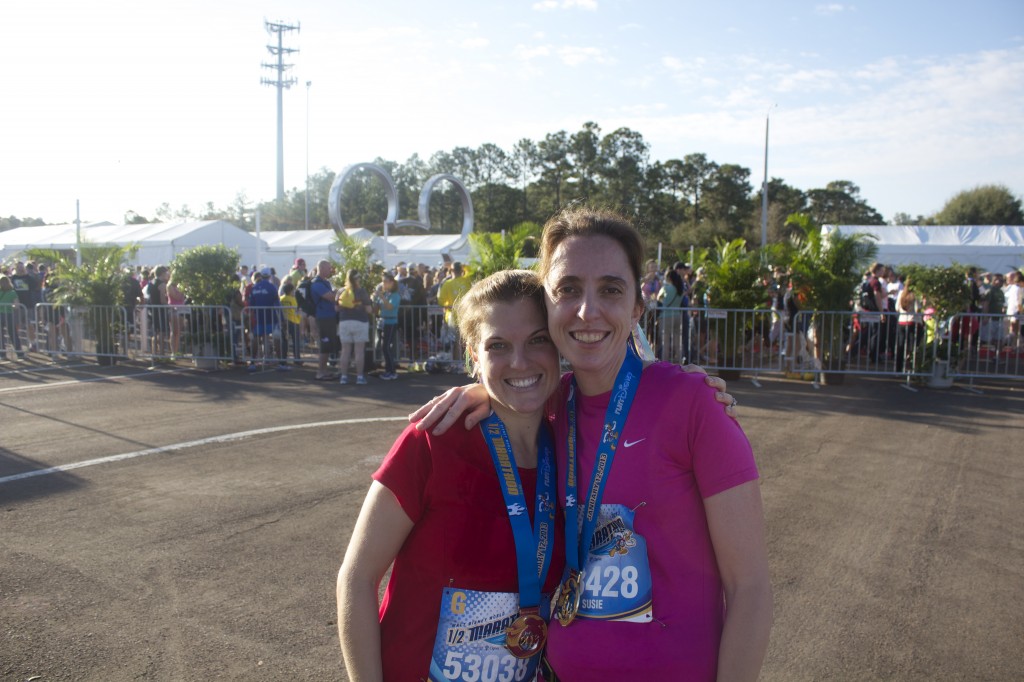 What is your running mantra(s)?
Run your own race. This has applied to many aspects of my life. My husband sends me inspirational running quotes while I do my long runs. One of my favorites recently was, "Never give up on a dream just because of the time it will take to accomplish it. The time will pass anyway." (Earl Nightingale)
Finish this sentence: I run because _______________________.
I run because I feel empowered and positive. I never regret going for a run, even if it is a difficult one. It calms me and gives me confidence and strength for the rest of life.
What are your 3 favorite running blogs or Web sites?
Another Mother Runner : Their Web site, book and blog posts are helpful, funny and inspirational.
Moore on Running: His story is as difficult as it gets as he lost his son last year and continues to be an inspiration both in and out of his running shoes.
rUnladylike: Your blog was recommended to me by 2 different people when I started looking for other sources of information on running. It's a regular part of my running education and daily inspiration.
How can people connect with you?
Blog: www.hubbardrunningandliving.blogspot.com
Twitter: @HubRunLive
Email: hubbard.susie@gmail.com
***
Are you looking for more FITspiration? Check out these inspiring stories of other runners like Susie who have overcome health issues and use running as one of their weapons.
Running Strong without a Colon
Running through a Chronic Disease
Running with Epilepsy against All Odds
If you or someone you know has an inspiring running, triathlon or fitness story to share, please send me an email at runladylike@gmail.com. I am always looking for everyday athletes to feature on Friday FITspiration.
Have you ever run a race on your birthday? If so, tell us about it. What inspires you most about Susie Hubbard's story?