Why Luck Has Nothing to Do with Running
March 17, 2017
When world-renowned distance runner Deena Kastor finished speaking, I realized I'd been vigorously nodding as if I was a human bobblehead the entire time. More than two years have passed since hearing her speak, and her words still resonate with me: Everything in life and in running is about making choices.
"Make choices daily that have significance on who you want to be," Deena shared.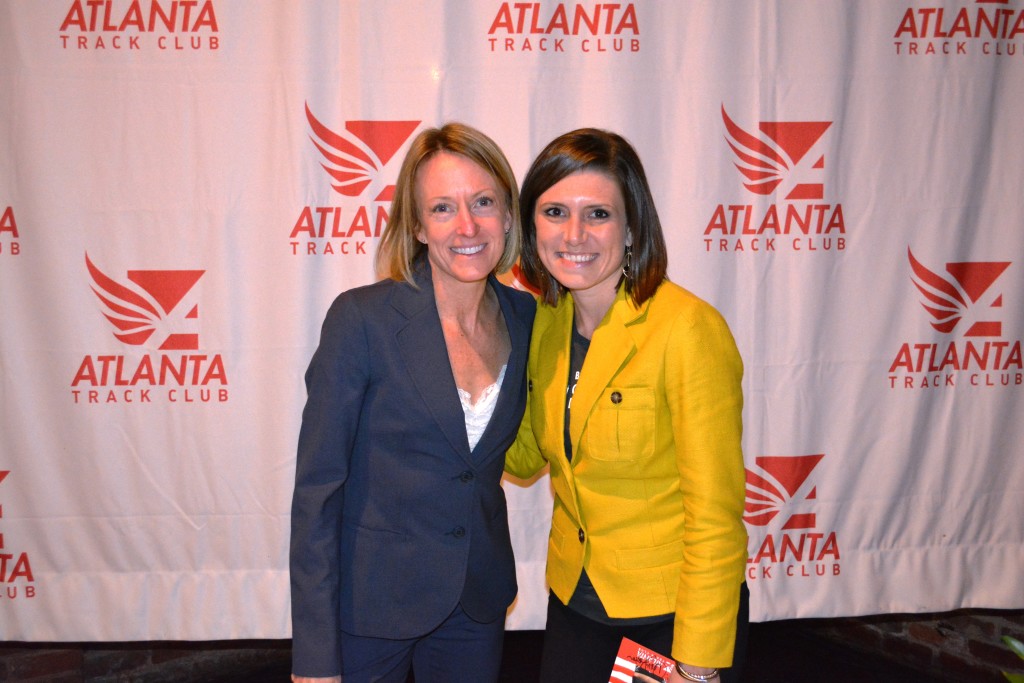 I've been thinking about Deena's message today as we celebrate St. Patrick's Day … a celebration that's associated with being lucky. I've probably said "I'm so lucky" more times than I can count during my lifetime. Certainly, I'm lucky to have the family I was born into and the one I've created. Lucky to live in a country where I'm free to dream big and achieve anything I set my mind to. Lucky to be healthy and able to be physically active. Lucky to have found a passion in running and a community that brings me such joy.
But most of the time when it comes to running and life, very little has to do with luck. Being a successful runner and person is about good choices. In reality, being lucky is what happens when we repeatedly make good choices that lead to positive outcomes and blessings.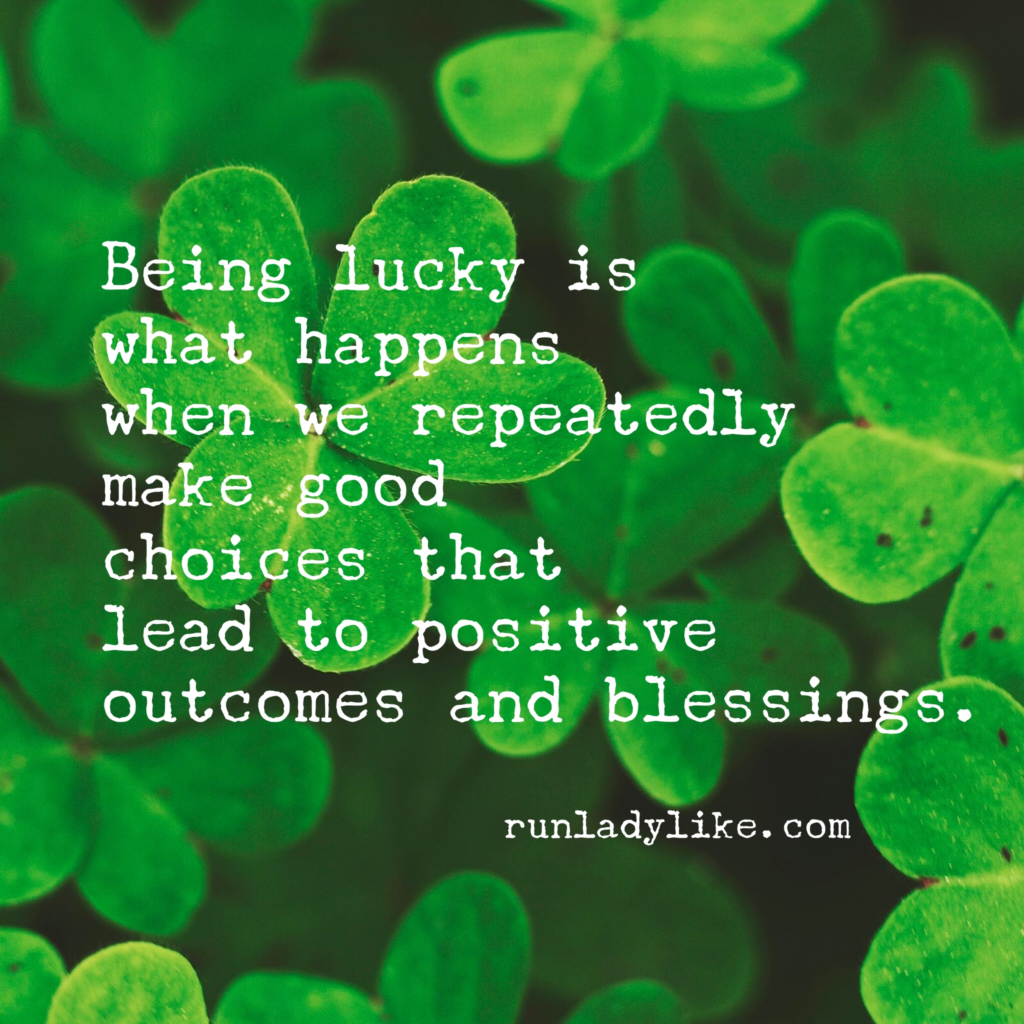 Becoming a better runner comes from consistency, hard work and dedication. It comes from showing patience in building mileage and intensity and executing hard workouts that push us to get comfortable with being uncomfortable. It comes from sacrificing late Friday nights for pre-dawn weekend runs. It comes from taking time to strength train, get massages and properly warm up and cool down to remain injury-free. It comes from eating the right foods and fueling our bodies with nutrients that will maximize performance. It comes from choosing the right people to surround ourselves with, including coaches, running groups and friends. It comes from being part of the community and getting to know local runners, running groups and finding ways to give back.
As I think about it, running has almost nothing to do with luck. Training smart and finishing strong does not happen by chance. It happens because of the choices we make. In the miles and moments we build character and strength. We don't wish for it, we work for it. We don't roll the dice, we prepare. And with just about everything but the weather, we leave nothing to chance.
Today, as I don myself in green Brooks Running shoes (Launch4) covered in Shamrocks and head to Albuquerque for Atltitude Camp with the Brooks Beasts, I'm lucky to have found running as a passion that feeds my soul.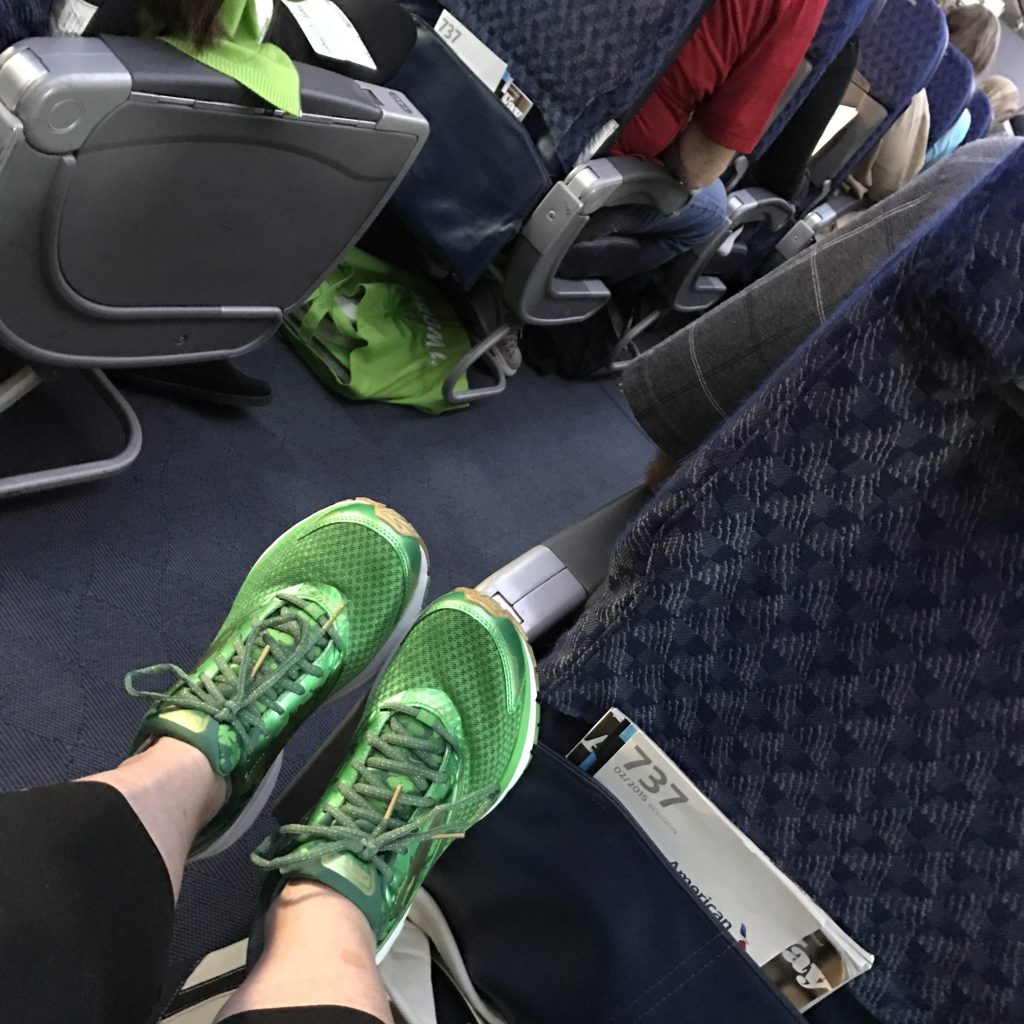 The community, the friends, the empowerment are all more than wishing on a four-leaf clover could ever have brought me. But the rest is up to me … up to us. As one of my favorite poems Invictus by William Ernest Henley concludes: "I am the master of my fate, I am the captain of my soul."
How are you celebrating St. Patrick's day today? Are you running? If you've run a St. Pasdy's Day race before, tell me about it!