Best Damn Race Leftover 5K Race Recap
June 8, 2017
This is not the way the morning was supposed to go, I thought, as my car headlights guided me in the dark over the bridge. I was half-way to my first 5K race since having a baby when I realized I'd forgotten my headphones. The ones I was planning to use to listen to my amazing race day playlist I'd just created the day before. The ones I cannot run without.
Nothing is going as planned, I sighed. And it wasn't just about the headphones.
You see, first I got a bad cold and was under the weather for days, not running the entire week leading up to the race.
Then, Mr. rUnladylike made dinner plans with friends the evening before the race, forgetting I was running the 5K in the morning. Not wanting to miss out and knowing it was "only a 5K," I happily went, consuming wine and getting less than five hours of sleep.
On race morning, I remembered I hadn't had time to go to the grocery store the day before, which meant my typical pre-race fueling choice was not an option (hard boiled egg, berries, half of a bagel or mini bagel … yes, I still eat before a 5K). I found a piece of whole wheat toast and slathered on some peanut butter and ate it in the car. (I never eat whole wheat or PB before a race.) I sipped on some Liquid IV, which I love but had never tested before a race. Who am I right now?
Finally, as the cherry on top, this breastfeeding mama who was racing at 7:15 a.m. had to pump in the car, worrying about keeping breast milk cold enough in my trunk versus mentally preparing for my race. That was definitely a first.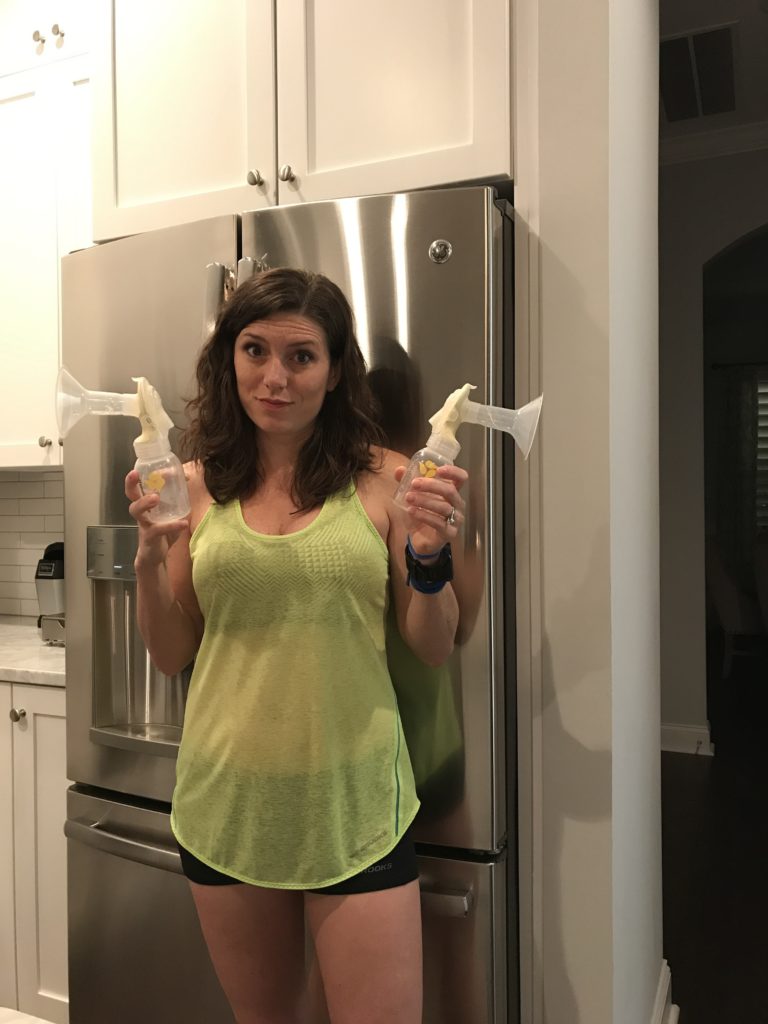 By the time I realized the headphones were missing and it was 91 percent humidity, I was ready to turn my car around and go home. I'd worked myself up into such a mental tizzy that I was certain I was destined to have a terrible race.
Luckily, the only thing that turned out to be terrible were my race photos. But we'll get to that.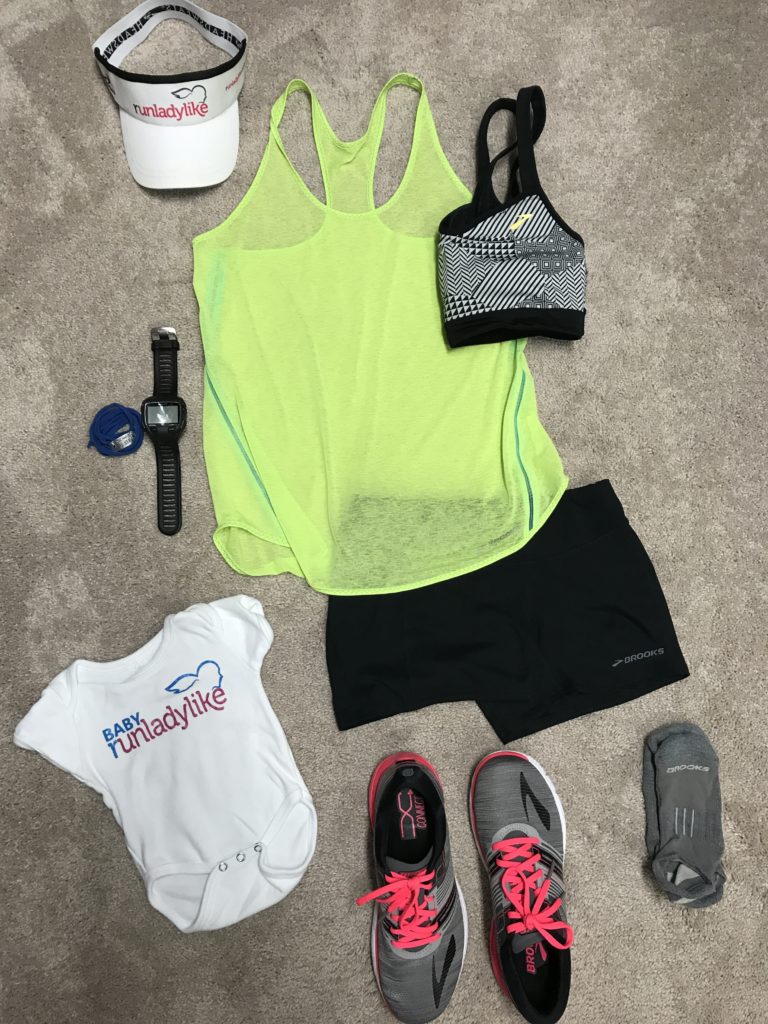 Rough Start, Strong Finish
Thankfully, my 5K didn't end the way the week or the morning started.
I met my mom and dad who were both running the Best Damn Race Leftover 5K in the parking lot. After doing a dynamic warm-up with my dad, we made our way to the start line (my mom was in the wave behind us that started after the first wave finished).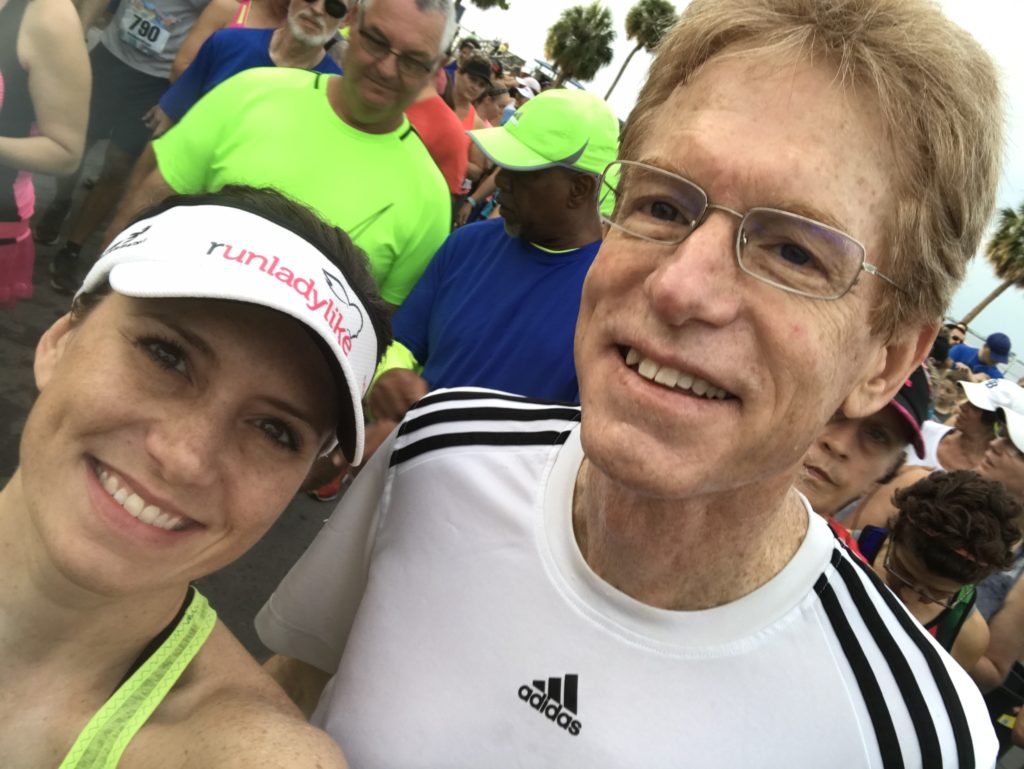 I honestly did not know what to expect. I've taken such a slow and conservative approach to returning to running, and all of my runs have been easy at about a 9:30 average pace. My only goal was to use this as a test to asses my current fitness. I planned to run at a hard effort to determine what that looked like.
As the clock hit 7:15 a.m., we were off. The first mile was insanely congested. It was on a one-lane road that was essentially split in two because it was an out and back. I felt like I was running in place at many moments during the first mile. I was weaving quite a bit but trying not to allow that to take up too much energy. My dad was right with me. He was telling me to ease off and not get too carried away with my pace. With the crowd, going out too fast wasn't an option, and that turned out to be a blessing. Mile 1: 8:29.
As we rounded the first turn-around point and started our second mile, I picked up the pace. My dad thought we were going too fast, and I eventually dropped him around the 1.5-mile mark. That's what you get for continuing to tell me to slow down. Sorry, dad. The crowd started to thin a bit as the initial chaos of a 5K race pack subsided. I fell into a good stride. I was breathing hard but it felt manageable. Mile 2: 8:04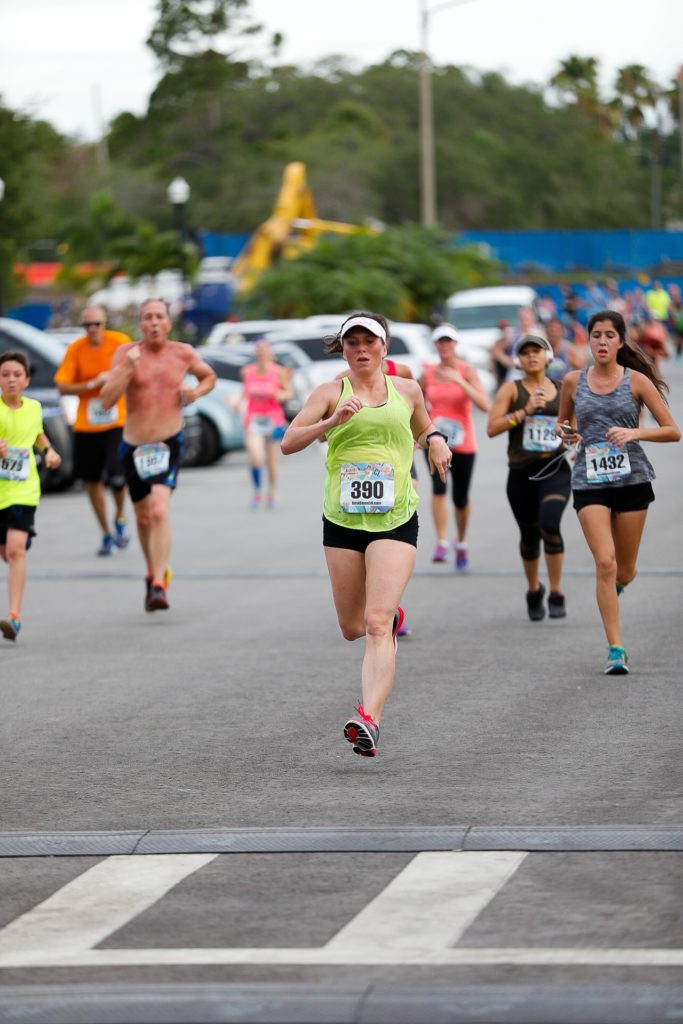 As I took on the final mile of the race, I reminded myself that I could do anything for eight more minutes. The last mile was also an out and back, so I got to pass runners behind me. Although I was ready to be done, I noticed that I was passing people. I saw my dad on the out-and-back portion about one minute behind me. I continued to try to accelerate and pick up the pace. Mile 3: 7:54
Oh hello, sub-8-minute mile. I haven't seen you in a while! Welcome back!
The last 0.1 I sprinted hard to the finish. You can see the finish line for a good stretch which is always motivating. Last 0.1: 6:02.
Official finish time: 25:10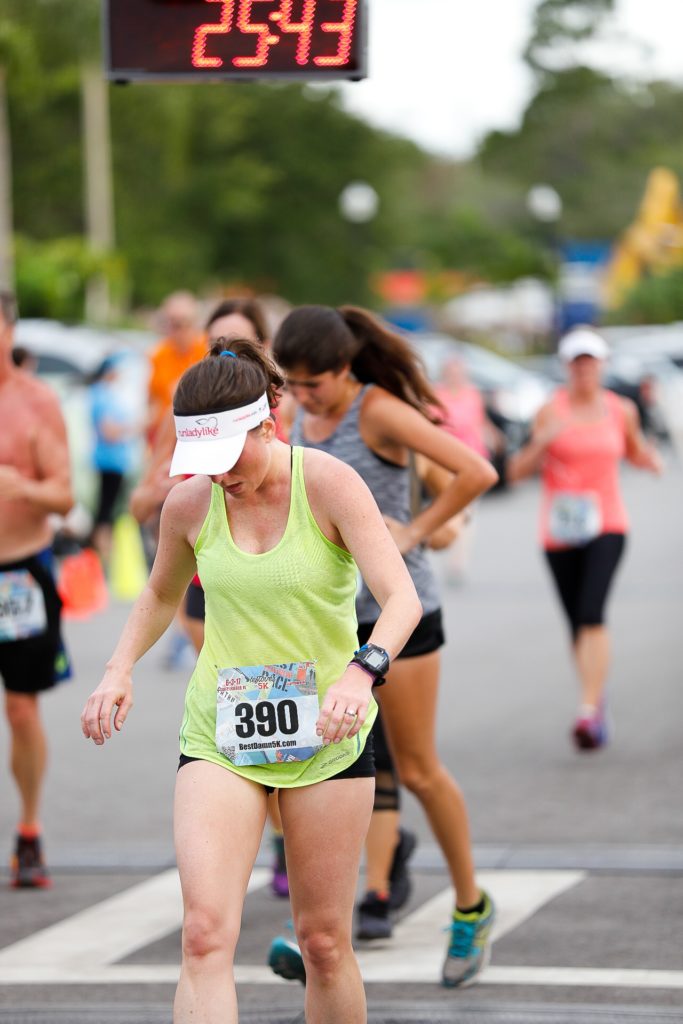 As I crossed the finish line, I promise I felt better than I looked. This race photo may be one of my worst in history. It looks like I'm trying to fall backwards rather than cross the finish line.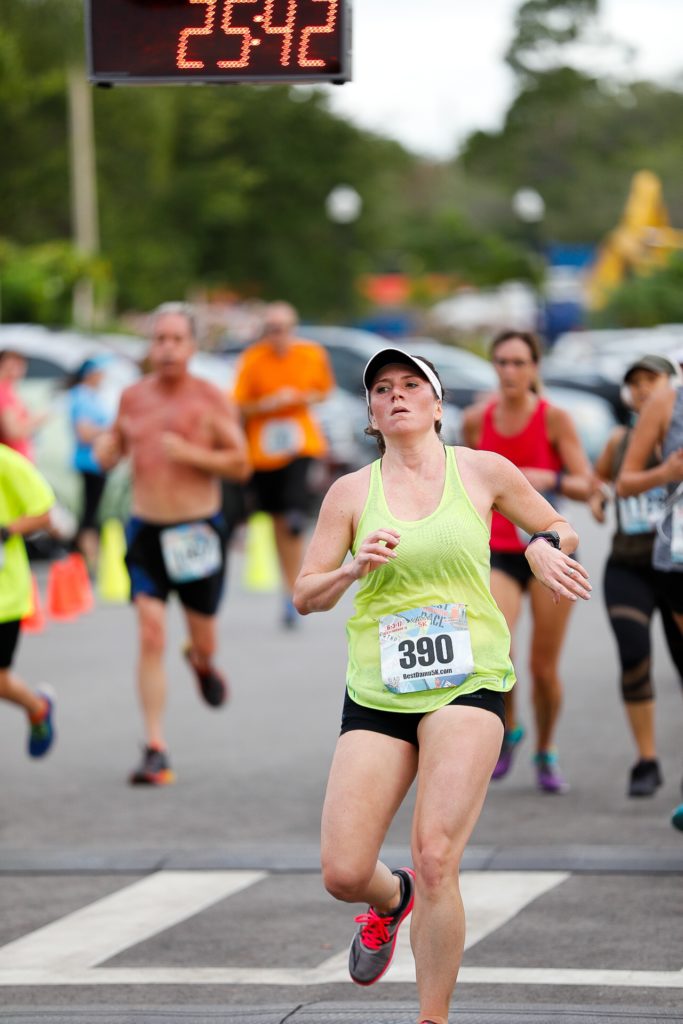 Celebrating a Good Day
While this 5K was a far cry from my personal best, I was beyond thrilled with the outcome.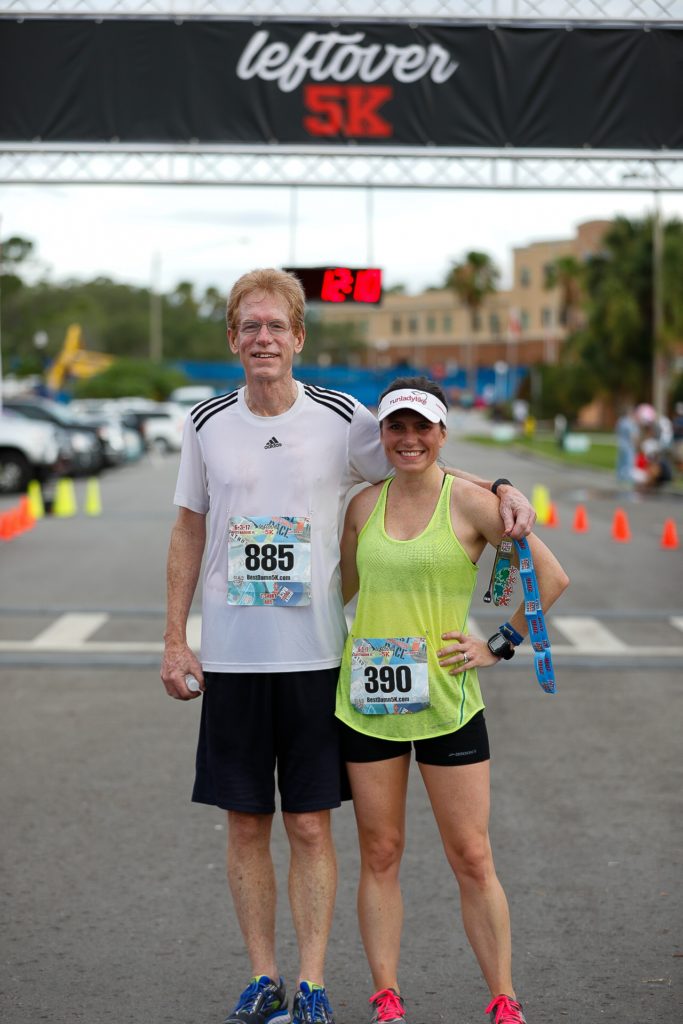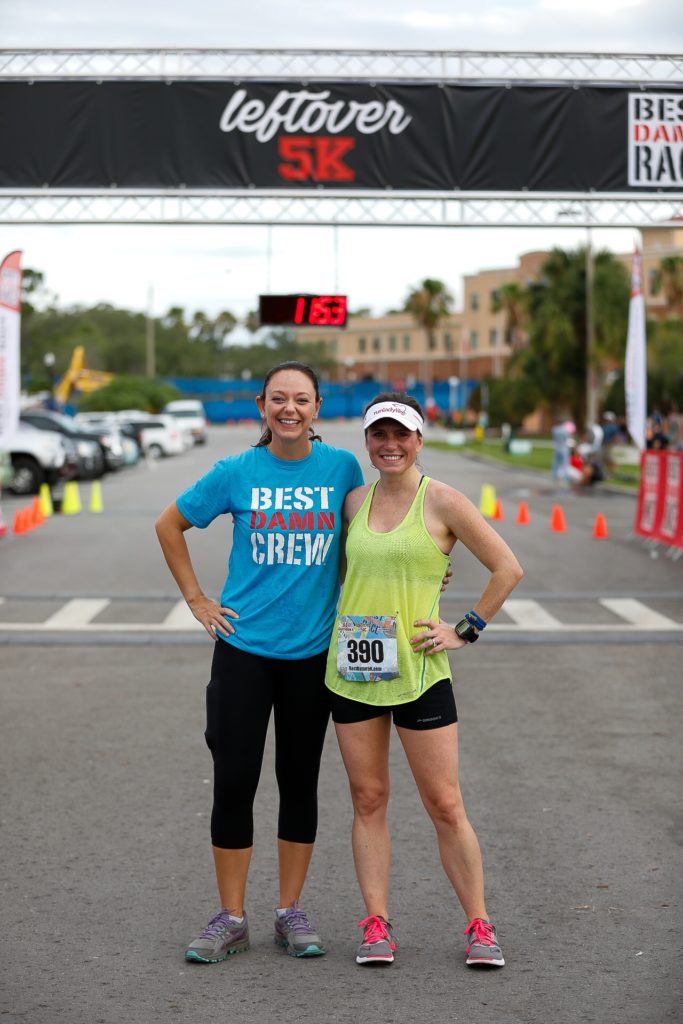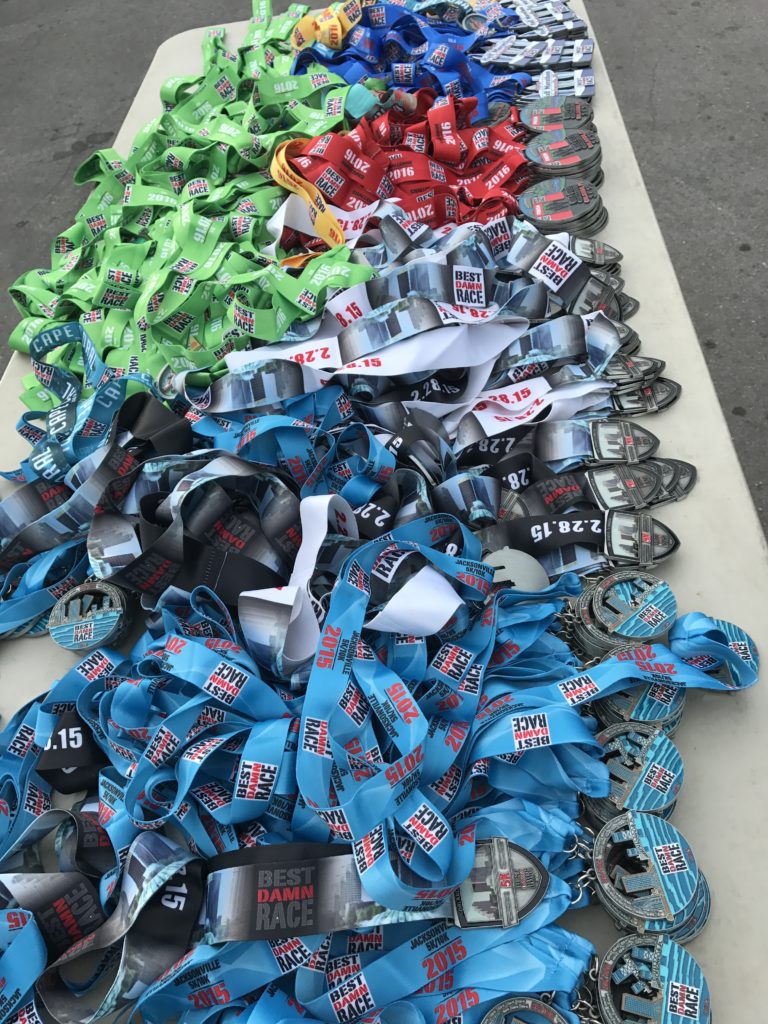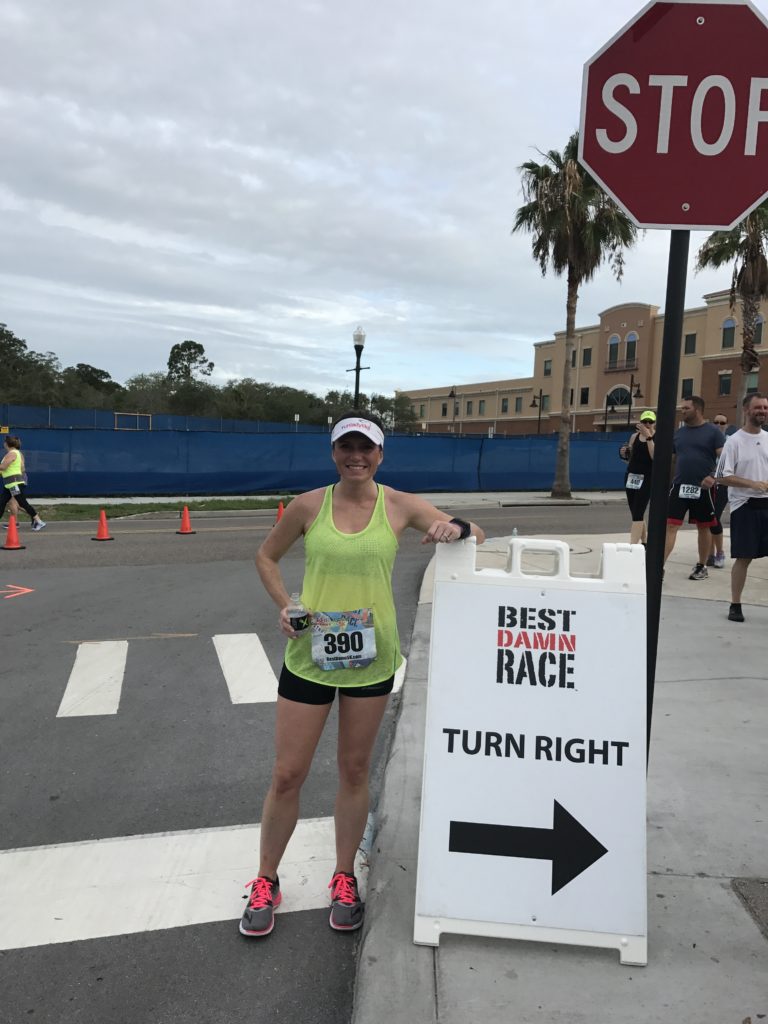 This race showed me that I am stronger than I think and that my fitness is slightly better than I thought it was. It gave me the confidence and kick-start I needed to start training for my goal half marathon this week. And, above all, it made me feel powerful as a new mom trying to juggle and balance work, life, family and fitness.
After watching my mom's race, we all went out to brunch to celebrate. My little cheerleader was waiting to congratulate me. There's nothing better than seeing this little face after a race.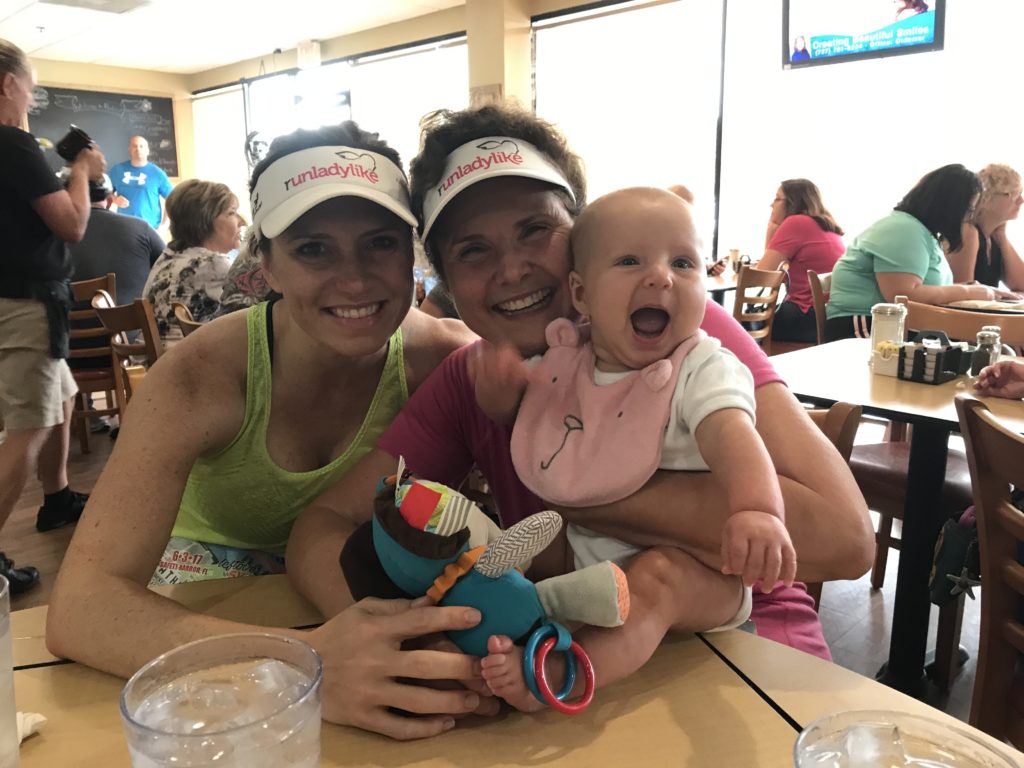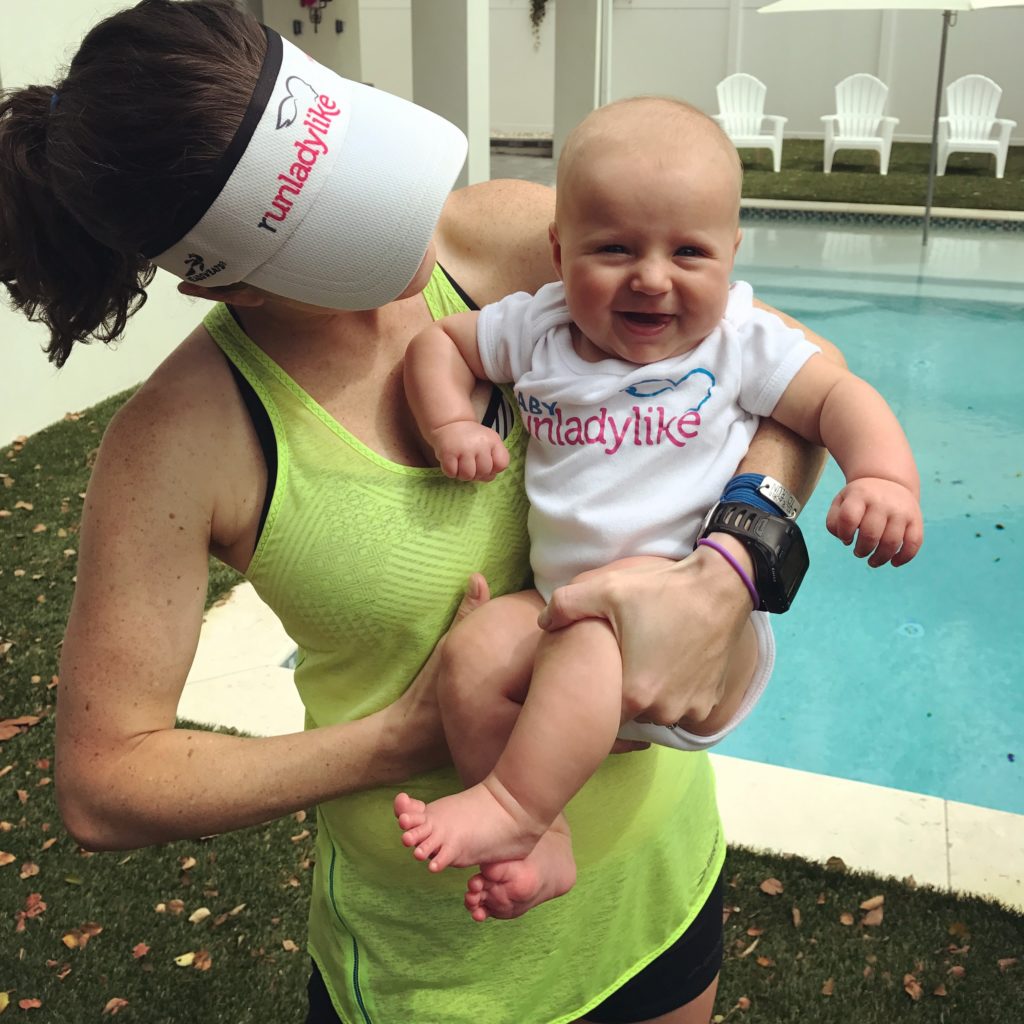 Seacoast Half Marathon, here I come.
Tell me about the most recent race you ran. How did you feel and what did it teach you about your upcoming running goals? If you are a mom who runs, tell me about your first race back after having a baby.