Runner's Report Card: Spring 2017
June 26, 2017
Every season, I put new running products, gadgets, fuel and apparel to the test in my Runner's Report Card. With summer officially here, it's time to give out grades for the many products I tested during spring 2017. Today, I'm sharing my honest thoughts on all of them.
As a reminder, this is my grading scale: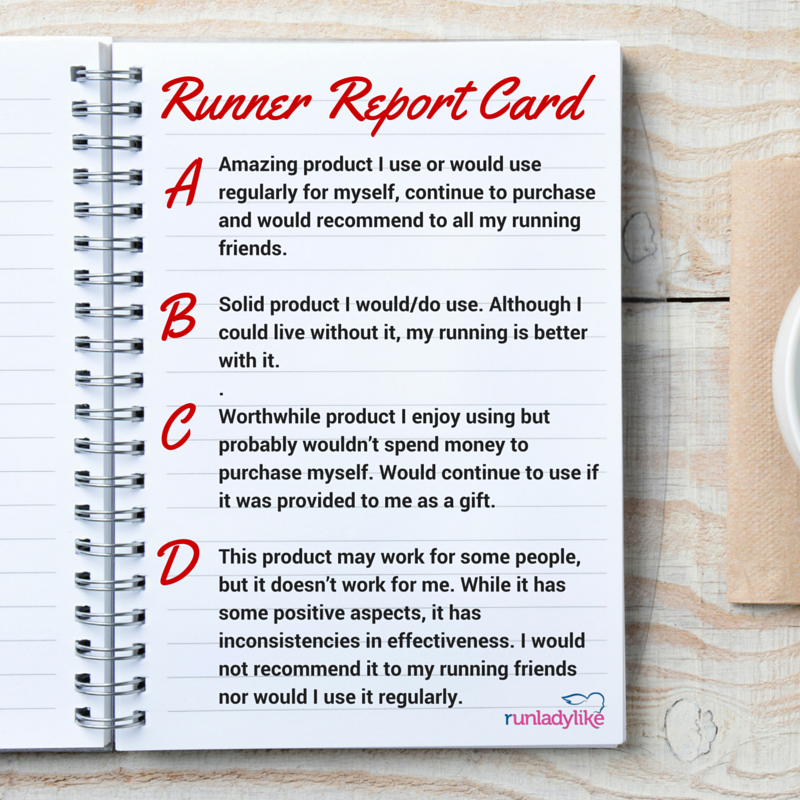 Here's a glimpse at the products on today's spring 2017 report card. Although I did receive these products for free, I did not receive compensation nor do I receive benefits for writing about any of these products outside of my five-year Run Happy Ambassador relationship with Brooks Running.
1. KrampKrusher Salty Lemon Chews:

B+
With a flavor called salty lemon, I immediately knew these KrampKrusher endurance chews were designed with runners in mind.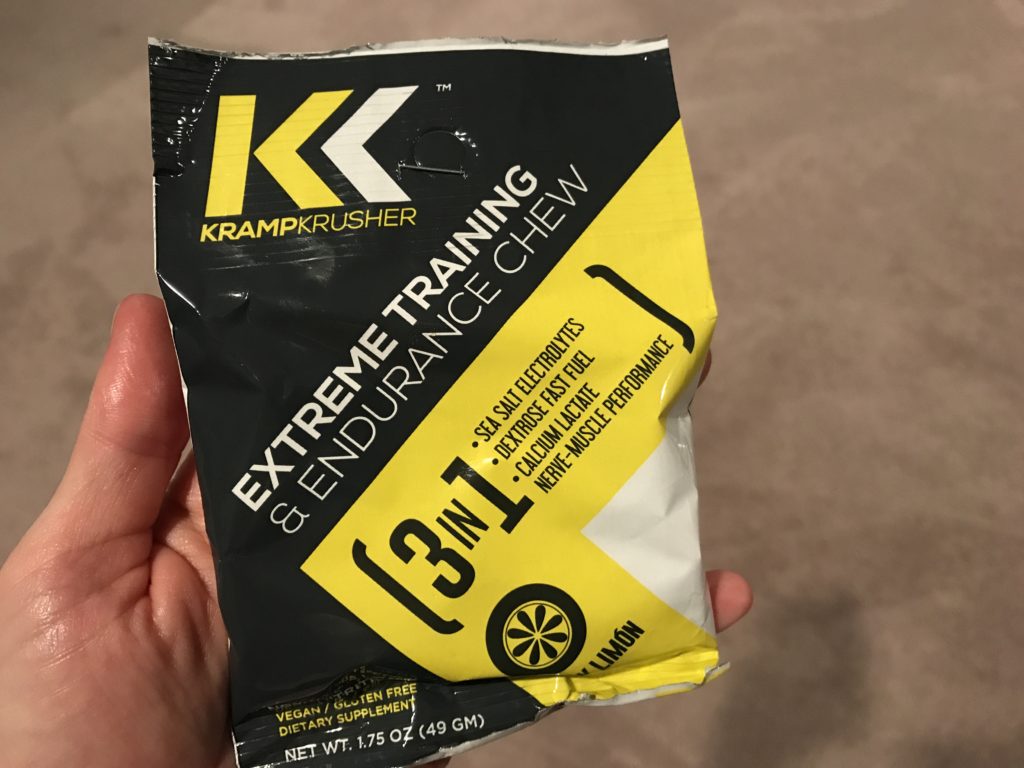 I received these KrampKrusher chews in my latest StrideBox, which is a box I receive as a gift every month from the good folks at StrideBox that is filled with running goodies and samples to try. The latest box had a number of running fuel samples, and these really stood out. Each bag contains 10 chews, and one serving is 5 chews for 70 calories. They taste like chewy little lemon drops with a salty outer coating.
Although I'm not running long enough right now to require fuel during my runs, I do a lot of 6 a.m. runs and always perform better in the intense heat and humidity when I have a little something in my stomach. I took 5 of these chews about 20 minutes before my last two early morning 6-mile runs and felt strong. In fact, my most recent run where I took these beforehand was my fastest since having Baby rUnladylike. Coincidence???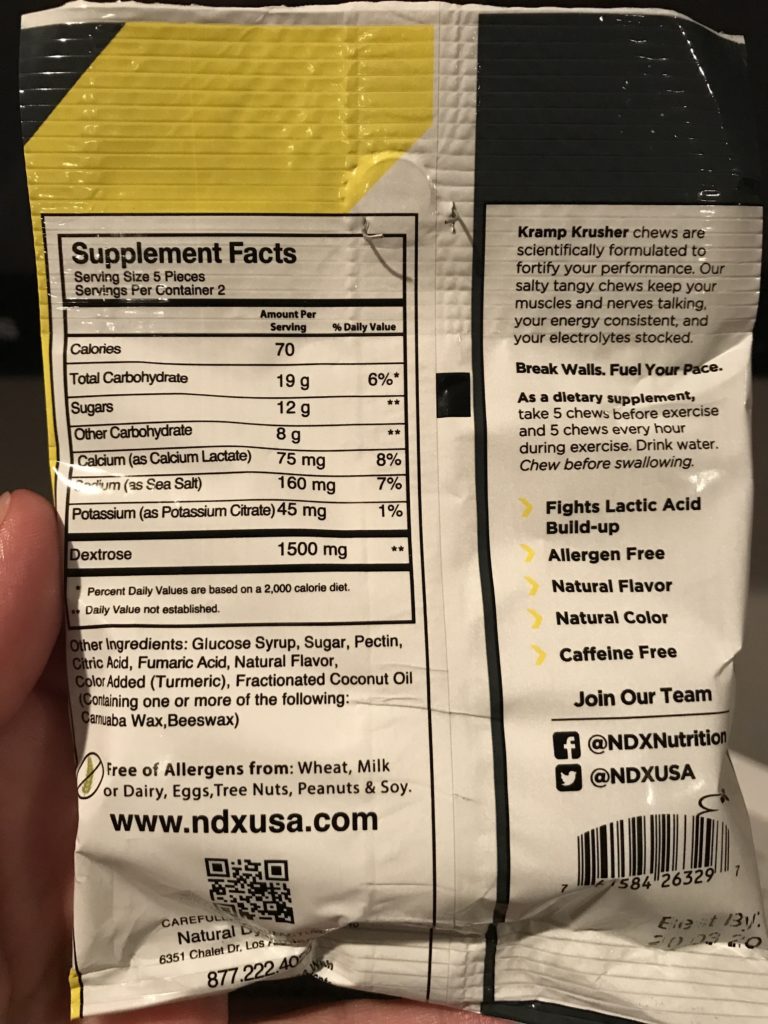 The ingredients appear to be a little cleaner than your average gel or chew. KrampKrushers boast a 3-in-1 triple strategy of natural sea salt for electrolytes and better cell hydration, dextrose for fast absorbing energy and calcium lactate to fight lactic acid build-up in performance muscles.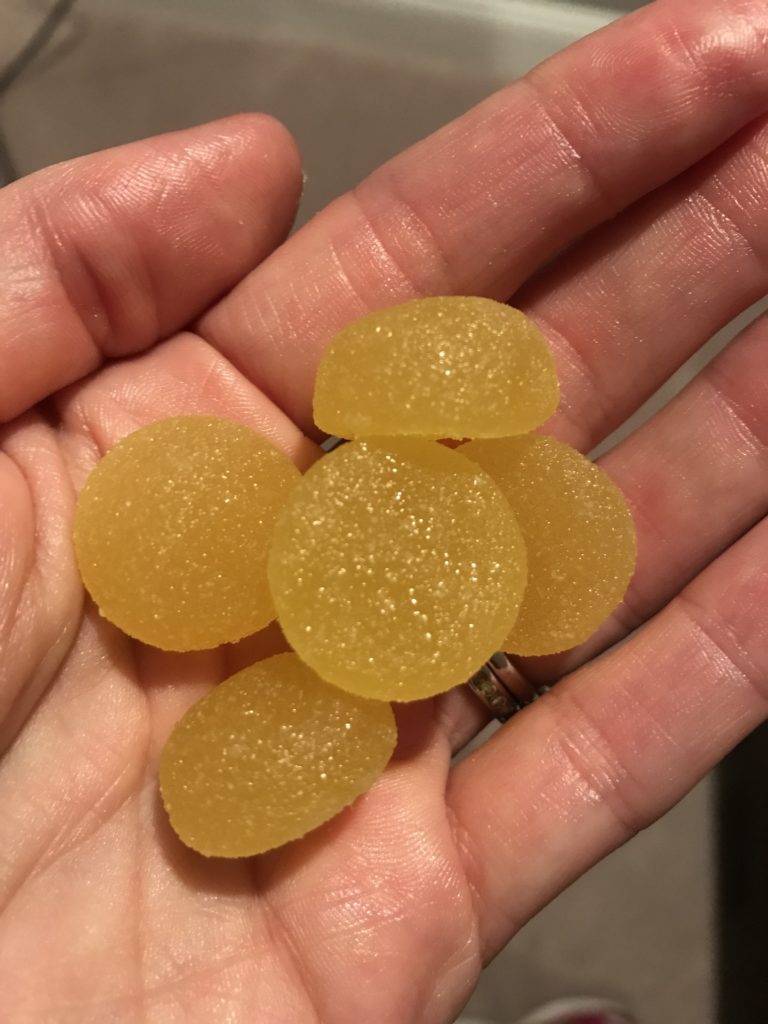 I would definitely continue to buy and use these as pre-run fuel. The reason I rated them a B+ is because I personally find it challenging to chew while running, especially the longer I'm on my feet. Gels are easier for me to consume while running and don't stick in my teeth or require extra energy to chew.
2. Health Warrior Bars:

A
Earlier this spring, the team at Health Warrior sent me a box of their products to try. Knowing that I was returning to running, trying to eat cleaner and working to lose my baby weight, they thought their bars might help me achieve my health and fitness goals. I'm quite brand loyal when it comes to the bar department. Most often, RxBars are my snacks of choice because of their clean ingredients and satisfying taste. However, I decided to give Health Warrior products a try to see if this was a snack that would satisfy my hearty appetite. I'm so glad I did.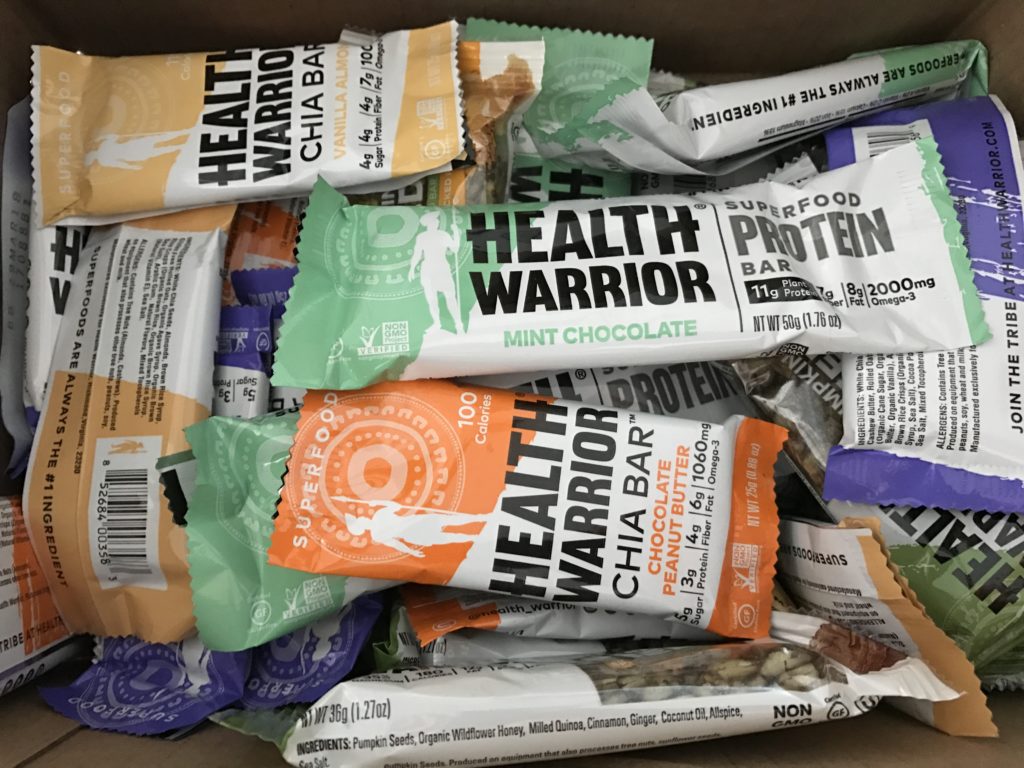 They sent me three of their products to test: chia bars, pumpkin seed bars and plant-based protein bars. The chia bars are my favorite. They are 110 calories and are a great little snack before early morning strength workouts or as an after-lunch or dinner treat. I also enjoy them as a snack with a piece of fruit. The dark chocolate and chocolate peanut butter flavors are my favorites. The protein bars were also good. I tried the mint chocolate flavor and found them filling and satisfying. They were excellent between lunch and dinner when RUNger from the day is setting in.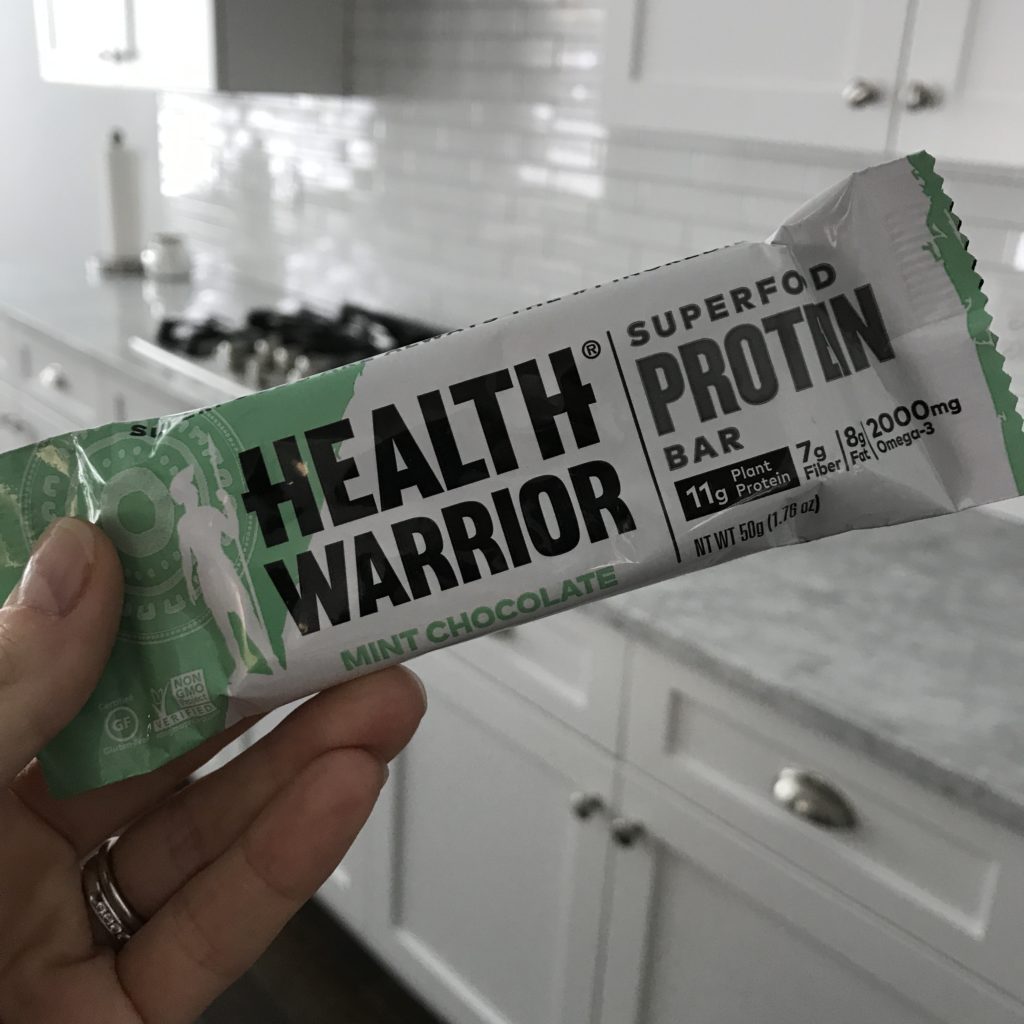 I wasn't as big of a fan of the pumpkin seed bars, but I don't love bars that have nuts that aren't ground up. I would definitely buy the chia bars regularly at my local grocery store or health foods store. Give these Health Warrior products a try and see what you think.
3. Liquid I.V.:

A
When it comes to hydration powders and drinks, I'm admittedly not a huge fan. I prefer water for most hydration and supplement with salt pills and Gatorade during races and long runs for added electrolytes. I don't like to mix lots of powders and strange ingredients and keep the sports drinks limited only to race day and really long runs over 16 miles. That being said, I often find myself dehydrated during the day. When I'm at my desk and very busy, it's easy to forget to drink enough … and that can be a recipe for disaster after a morning run in the heat and humidity and certainly while I'm still breastfeeding.
When the team at Liquid I.V. reached out and told me they have a product that can help you hydrate two to three times faster than water alone, I was intrigued (but skeptical). I immediately looked at the ingredient list and then tried to understand the science.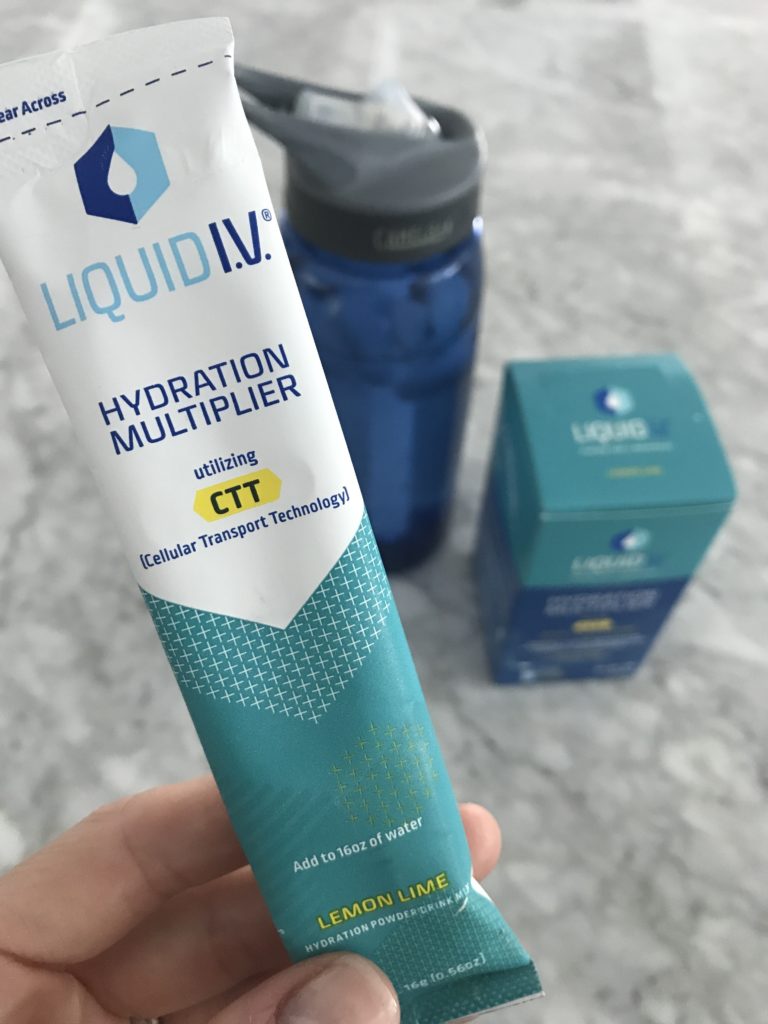 Liquid I.V. says that conventional hydration products aren't optimized for our bodies to absorb them, so they use something called cellular transport technology (CTT) that is supposed to deliver hydration directly to your bloodstream so you can hydrate more efficiently than with water or other sports drinks alone. In fact, the science is the same that is used by the World Health Organization to save lives from dehydration around the world. The key ingredients are mined salt, potassium, pure beet sugar and water.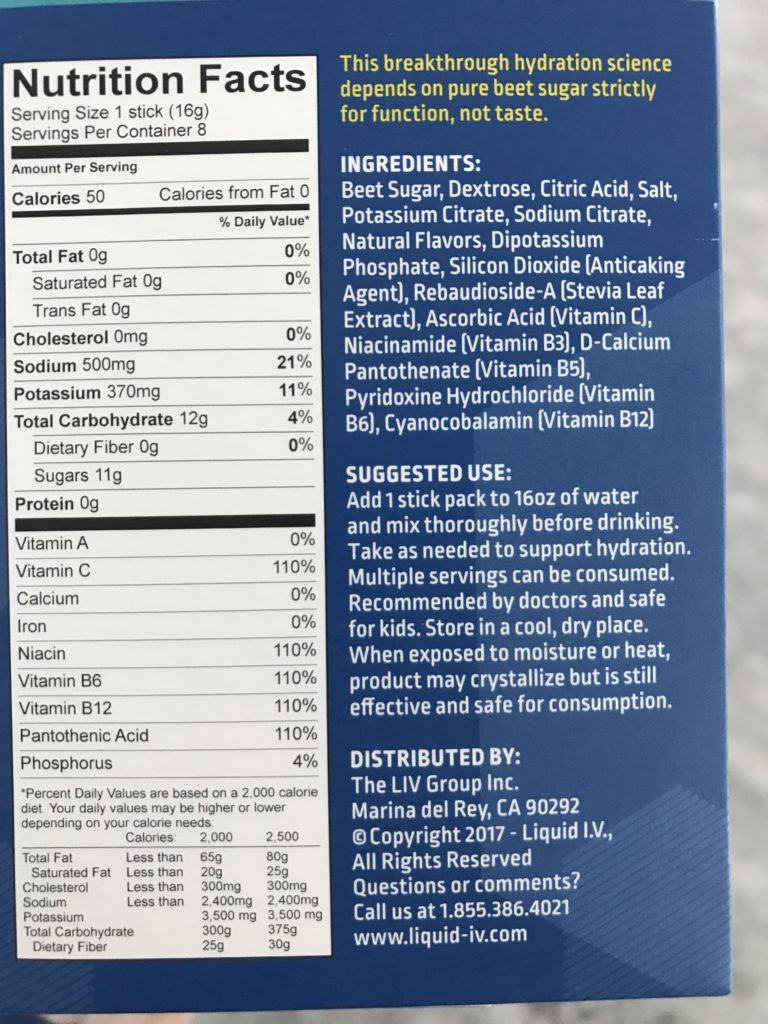 Liquid I.V. sent me some boxes of their hydration powder drink mix to try. You mix one stick pack with 16 oz of water and mix thoroughly before drinking. I like to mix mine with a little more than 16 oz of water to dilute it a bit more. Not only did I enjoy the flavor and feel less dehydrated, but these packets literally flew off the shelves of our pantry. This was partially due to the fact that Mr. rUnladylike would not stop drinking them. Not only is it great for sports-related uses, but I've also found it beneficial for consuming during the day after workouts or while traveling. The team just came out with a new acai berry flavor I can't wait to try.
This is definitely a product that I will keep purchasing and using. Liquid I.V. also works with nonprofit organizations to help reduce dehydration in developing countries which makes me like the company even more.
4. Brooks Running Go-To Capris:

A-
We all have a pair of capris we hope is never in the dirty clothes hamper because they are our go-to pair. Am I right? These Brooks capris live up to their name and are one of my go-tos for barre class, boot camp and yoga. They have a flattering fit and feel like a second skin. The waistband comes up to belly button level creating the right fit for tucking away unwanted tummy spillage. The pink color also adds some fun to my mostly black-bottomed running wardrobe.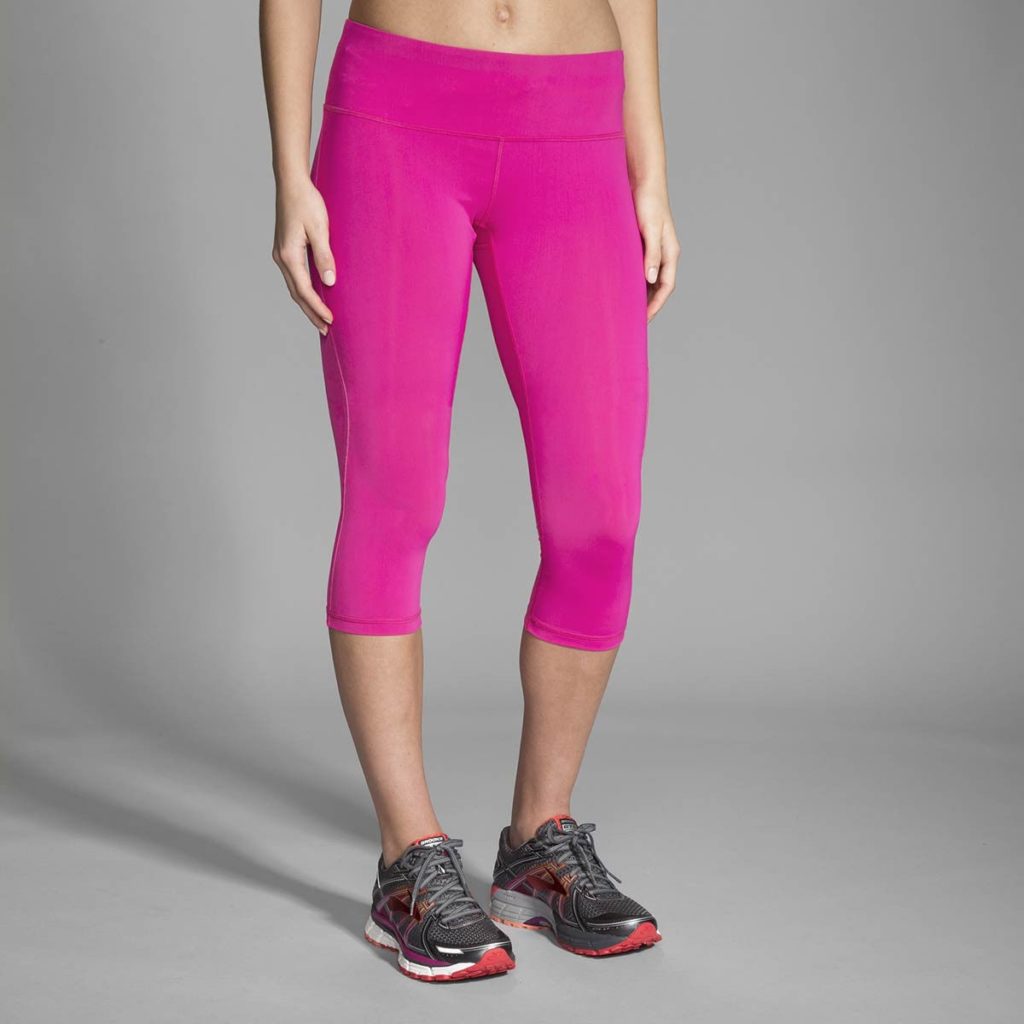 Here's a pic of me wearing my hot pink go-to capris at a recent early morning strength training session.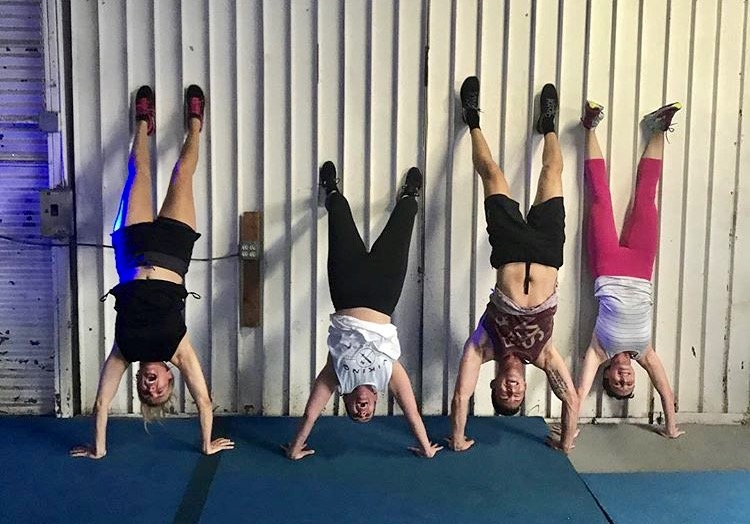 5. Momentum Jewelry Motivate Wrap:

B+
I've seen runners wearing the inspiring and stylish
Momentum Jewelry Motivate Wraps
for several years, but I never had my own until last month. These motivational bracelets have mantras and happy thoughts engraved on a piece of metal that is attached to a long string of soft fabric. You wrap the fabric around your wrist and then tie the ends to keep your mental game strong when it comes to running. Mine says Your World to Run, inspired by the new
Brooks Women Instagram channel
that launched during the spring.
I love the way my bracelet looks with other arm candy as well as my Garmin. I can barely feel it on my wrist, and it is comfortable while running and even sweating. The one thing I wish was different (and why I rated it a B+ instead of an A) is that it was easier to put on. Tying it around my wrist myself requires the use of my teeth and opposite hand. To avoid having to re-wrap it after every wear, I started pulling it on and off without untying it which never resulted in the same perfect look the second time. If you run in it, you also need to hand wash it after. These would make great gifts for the runners and female influencers in your life, and there are tons of different options and mantras to choose from. You can even create a custom bracelet.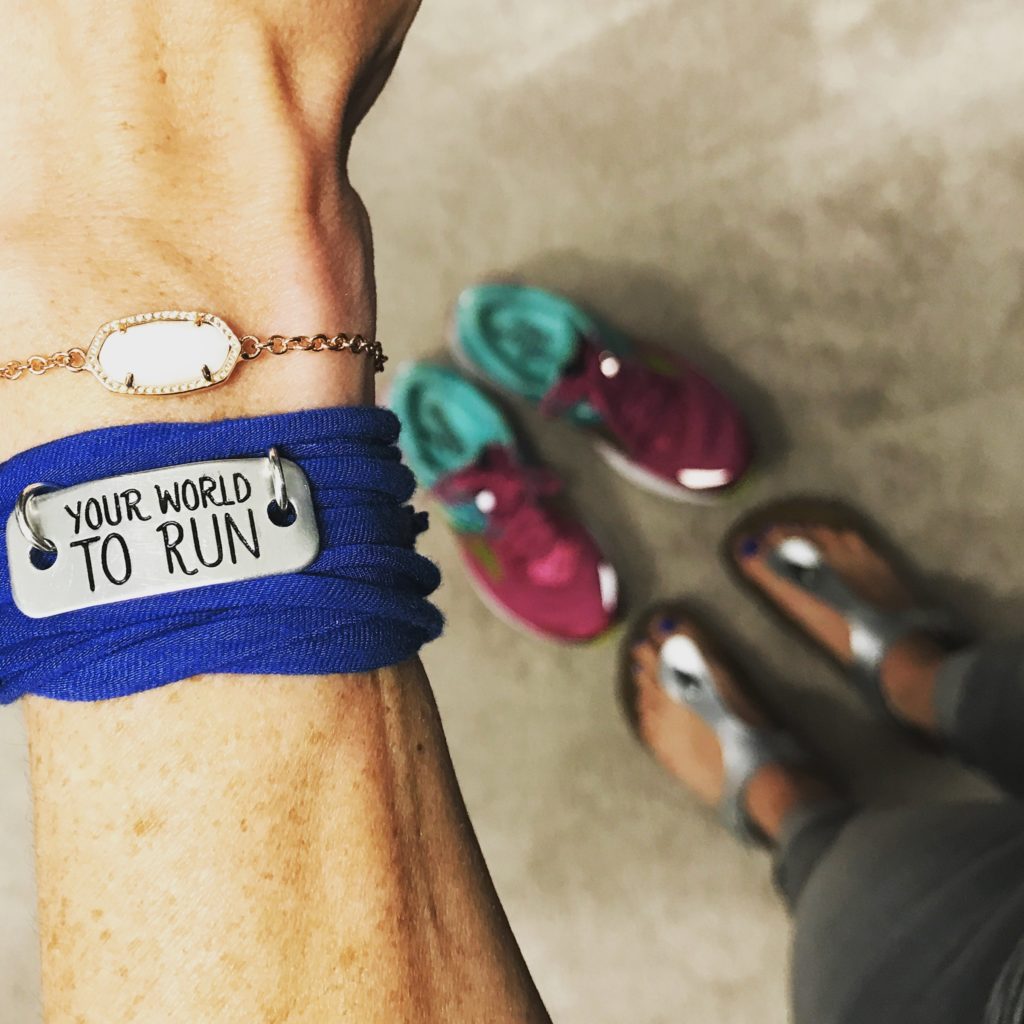 Well, that's a wrap (no pun intended from the last product review). See you next semester. Class dismissed. Time for a run.
All of the products I reviewed in this post were sent to me free of charge. I did not receive compensation nor was I under any obligation to write about these products. As a long-time Brooks Running Run Happy Ambassador, I do receive free products to test each month and work with the team on a variety of running topics and products to share about. All opinions about any products shared on runladylike.com are unbiased, honest, uncensored … and always will be. Brooks Running links do contain affiliate links and there are also Amazon affiliate links in this post.
What new running products have you tried lately that you love? If you've tried any of the products mentioned above, share your thoughts on them.