Why I'm Running in Shoes I Swore I'd Never Wear Again
August 14, 2017
I went from swearing I'd never run a marathon in my life to running three in the same year. It was 2011, and I'd recently caught the long-distance running bug after completing the Chicago Marathon in 2010. Like many people who join a running group and run their first marathon, I was hooked from the moment I conquered my inaugural 26.2. Blame it on the endorphins, but I was immediately as high as a kite on running. The following year brought marathons in New Orleans, Savannah and Las Vegas as well as a new personal best. I was, to put it mildly, obsessed.
New Orleans (February 2011) …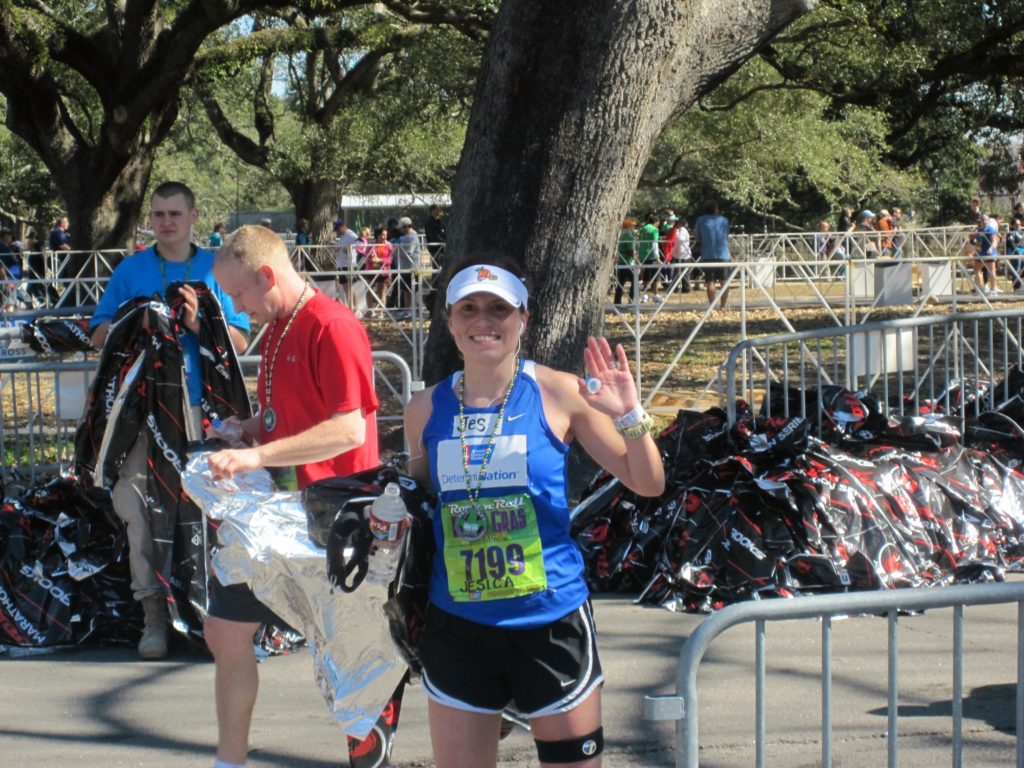 Savannah (November 2011)…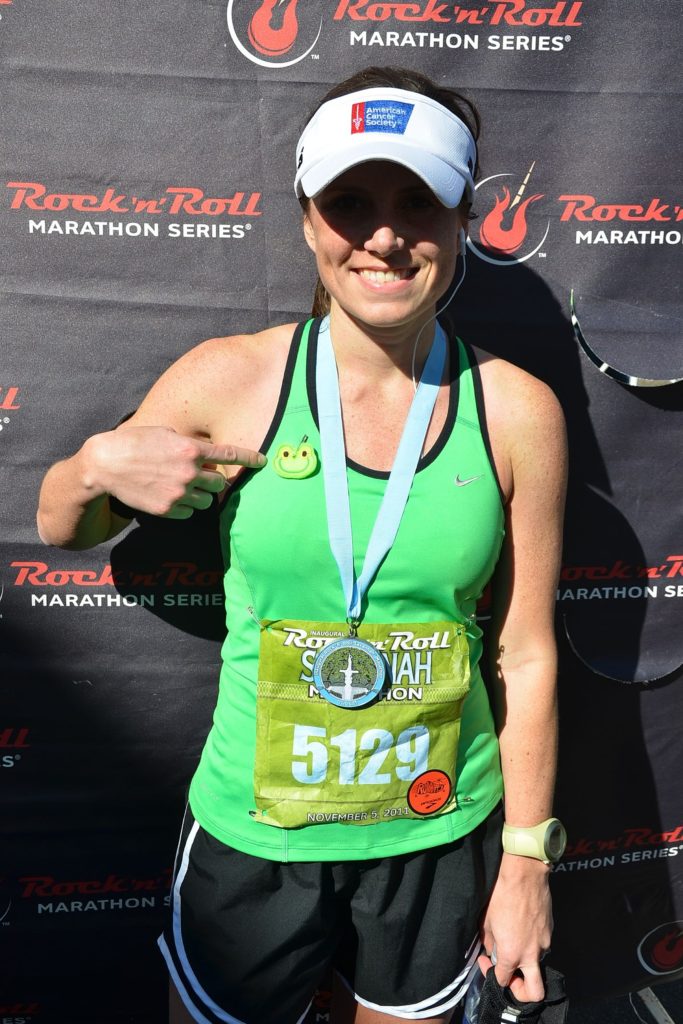 Las Vegas (December 2011) …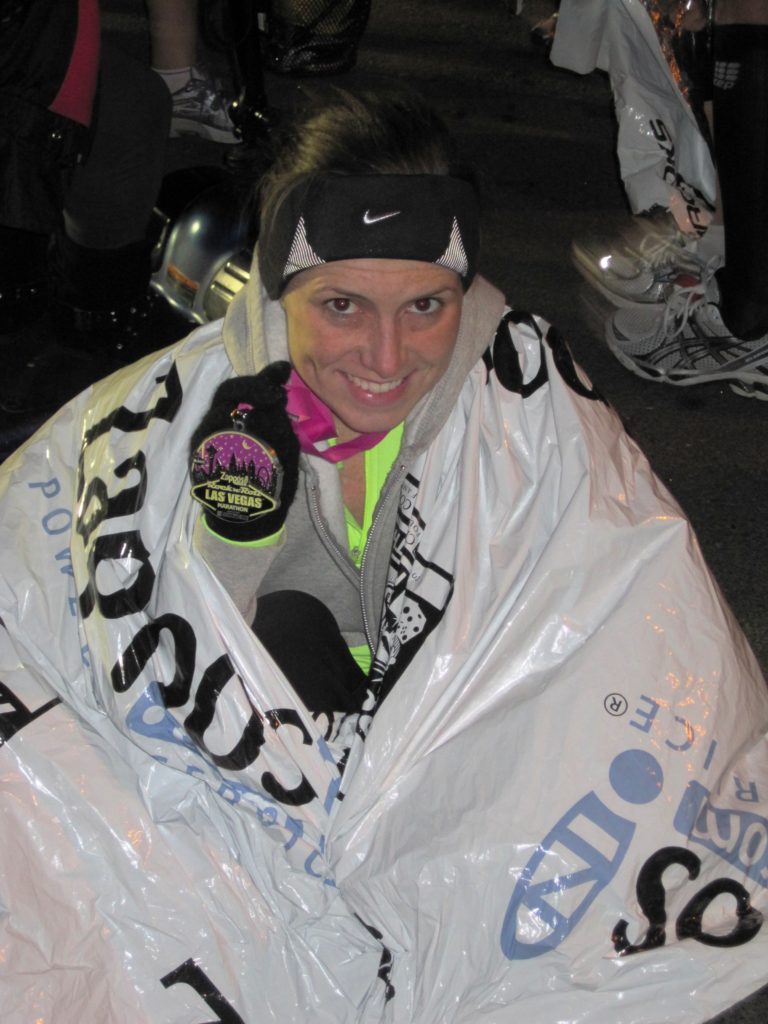 The one thing I was not obsessed with were my shoes. I ran my 2011 marathon hat trick in the Brooks Running Ravennas (after a nagging right IT band decided I needed a touch less stability than my previous Brooks Adrenaline offered). I absolutely hated them. And that would be putting it nicely. My right big toe rubbed against the inside part of the toe box, leaving me with a callous that always bothered me after long runs. The fit was never quite perfect, and I wanted to break up with them. Every time I'd go to a specialty running store to get tested, the Ravennas would keep proving to be the best shoe for me based on my running gait and stability needs. So I kept buying them, much to my chagrin. The following year, I found myself at my local specialty running store, yet again, but this time, I did not leave with the Ravennas. The Brooks PureCadence rocked my world, and I've run in them ever since. I also swore off the Ravennas and pledged to never run in them again.
Fast forward to this past March when I attended the Brooks Running Altitude Camp in New Mexico. I decided after talking with the Brooks Beast elite runners and several of the shoe experts that I needed to do more of my easy training in slightly heavier shoes than my beloved PureCadence. The PureCadence are light weight and work my calves pretty hard. But the next step up were the Brooks Ravenna 8s, so you can imagine my skepticism. The team assured me that the changes that had been made to the shoe since 2011 were going to change my mind about them.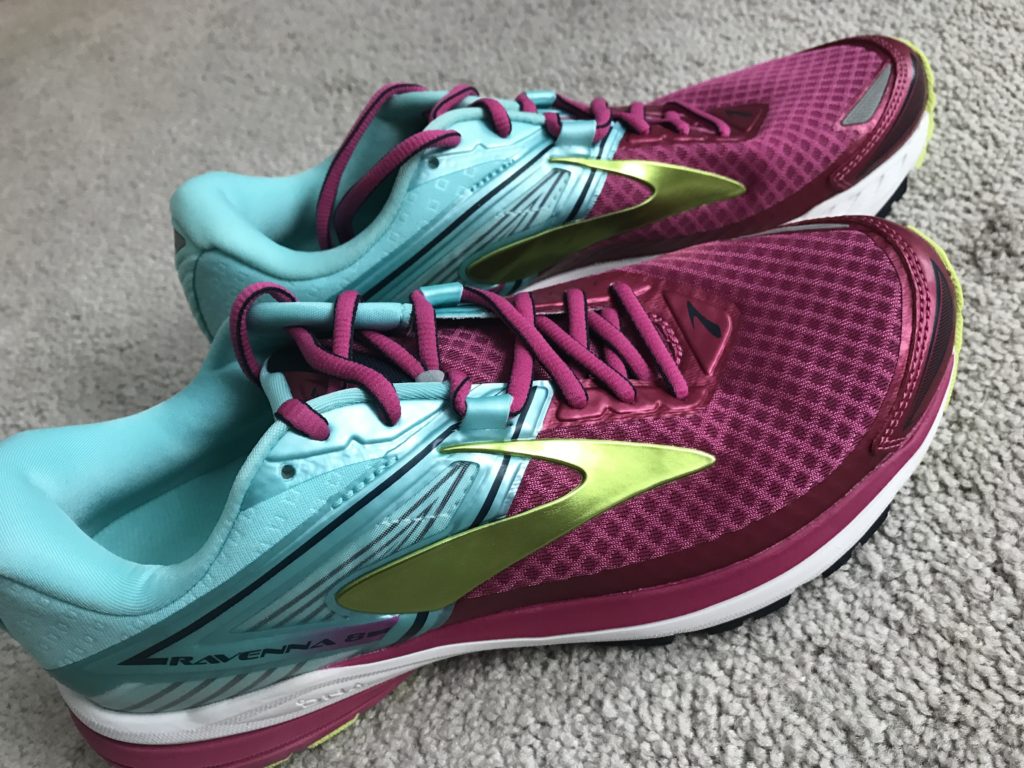 I started running in them at the end of March and am currently on my second pair. Although I also rotate in the PureCadence 6 for faster days, the Brooks Ravenna 8 have become my go-to shoe. The shoe I said I'd never run in again is now the one I prefer most often. Never say never.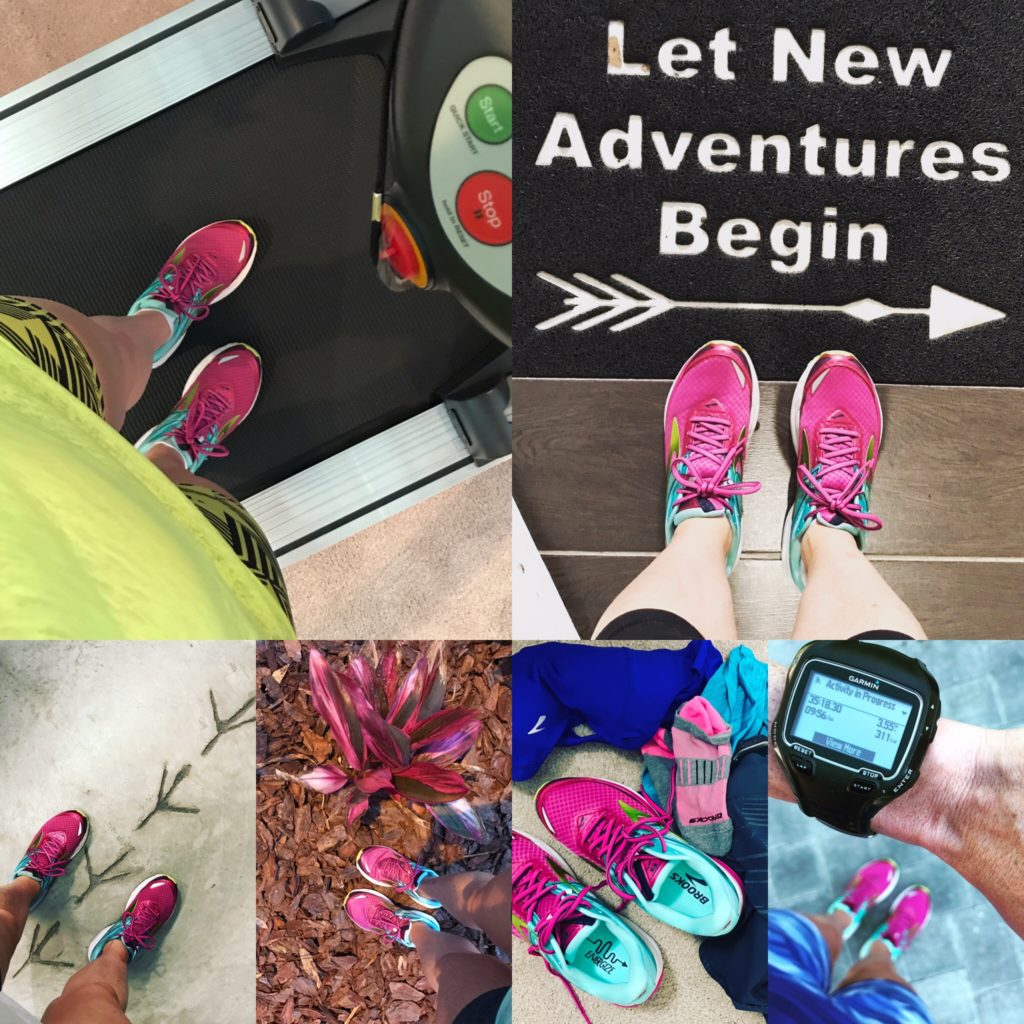 Here's why they work for me:
Although they are more of a traditional "core" running shoe, they don't feel heavy or clunky. They have just the right added weight and support and don't cause the same strain on my calves that I experience with the lighter weight PureCadence (which I still love).
The fit is great. The Ravenna 8s are the right mix of comfort without unnecessary cushion. I'm a size 9 in most Brooks shoes. I have run in both the 8.5s and the 9s, and while both work, the 9s are better for longer runs. The toe box is a tad more narrow than I would like if I custom-designed the shoe, but it doesn't cause any rubbing.
The color selection is fabulous. I love running in my hot pink kicks with the gold logo. My baby often gets entranced by them when I'm wearing them while we're playing on the floor because they are so eye-catching.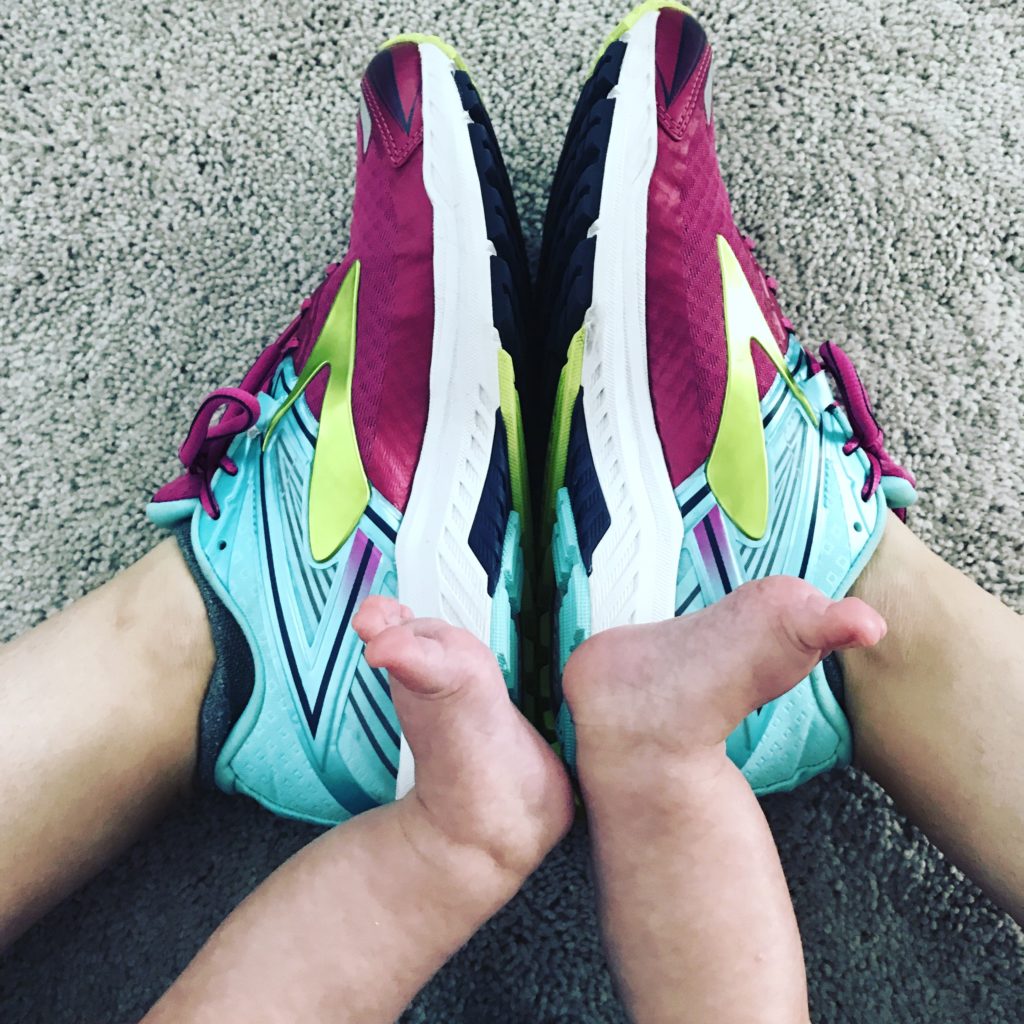 They've kept me injury-free. Building back a running base after having a baby and not running for several months is serious business. It can be easy to get injured after re-introducing too much mileage too quickly, especially after a significant time off. The combination of conservative base-building and the right shoes has kept me healthy, injury-free and running strong. Now, if the shoes could just take care of the Florida humidity, then they'd be perfect. *wink*
If you've been exclusively in a lighter weight running category, I'd highly recommend rotating in a more traditional shoe for easy runs and considering the Brooks Ravenna 8s if you need added stability. For neutral runners, the Brooks Ghosts or Glycerin would be your options.
Although I have a partnership with Brooks Running, they did NOT ask me to write this post nor did they give me my Brooks Ravenna 8s. I purchased them myself and chose to write about these shoes because I've made a dramatic change in the shoes I wear after testing these for five months. It has been a great reminder to stay open-minded to new strategies and gear. I did include affiliate links in this post.
What shoes are you wearing right now? Have you ever had a change of heart about a pair of your former running shoes? If you've tried the Brooks Ravenna 8, let me know what you think about them!