A Letter to the Editor: We Need More Runners
November 15, 2013
Typically on runladylike.com, I reserve Fridays to share inspiring stories of ordinary runners, triathletes and casual exercisers who are doing extraordinary things to be healthy and motivate all of us to be better tomorrow than we were yesterday. People like Eric McElvenny who, after losing part of his right leg in an IED explosion serving our country in Afghanistan, finished his first IRONMAN in Kona last month. Or Kristin McQueen, who recently finished her 10th IRONMAN and umpteenth marathon after battling cancer for 10 years and having her 10th brain surgery. Or Sarah Canney, a mom and fellow running blogger who has become an inspiration in her community and around the country for running a half marathon to raise money and awareness for the local children's hospital where her son was treated for a rare birth disorder.
These are people who matter. Whose stories teach us something. Whose words leave a lasting impression and an indelible mark – not because they are about running or endurance sports – because they are lessons about being the kind of human beings that we all strive to learn from. They are inspiring and give us hope.
Well, this Friday is a little different. Today, I'm introducing you to a gentleman by the name of Chad Stafko. He is a writer who lives in the Midwest and wrote an OpEd in the Wall Street Journal this week about running. I don't know Chad Stafko. I'm sure he is probably a likeable guy. Someone I might even enjoy chatting about writing with over a beer on a Thursday after work. But Chad shared an opinion this week that really got under my skin. Party because he doesn't know much about running, and partly because I know his hypothesis isn't true.
Chad's article in the Wall Street Journal poked fun at runners. There were many parts of his piece that made me chuckle. Joking about how obsessed we runners are with the sport/hobby we love is both true and funny. Despite his distaste for the sport (he asked why anyone would run 10 miles when they could drive it), he tried to present some balance based on runners he knows in real life. Nevertheless, his overarching point really bothered me. He painted the picture that many runners have a "look-at-me-desire" and run because it gives us validation from other people who see us doing it. Hey, look at me! Aren't I awesome?
"I have a theory. There is no more visible form of strenuous exercise than running. When runners are dashing down a street in the middle of town or through a subdivision, they know that every driver, every pedestrian, every leaf-raker and every person idly staring out a window can see them. These days, people want more than ever to be seen … People want attention and crave appreciation. If you're actually doing something like running – covering ground, staying healthy, almost even having fun – what better way to fulfill the look-at-me desire." ~ Chad Stafko
If I've learned anything during the years, especially as a blogger who writes about my own opinions and experiences, it's that everyone has different opinions and beliefs. The diversity of our differences is a great thing. It makes for provoking conversation. It helps us look at the world through different glasses. And I respect Chad's opinion and his freedom to share his thoughts. I appreciate that he doesn't enjoy running and would proudly put a 0.0 bumper sticker on his car. But I don't agree with him.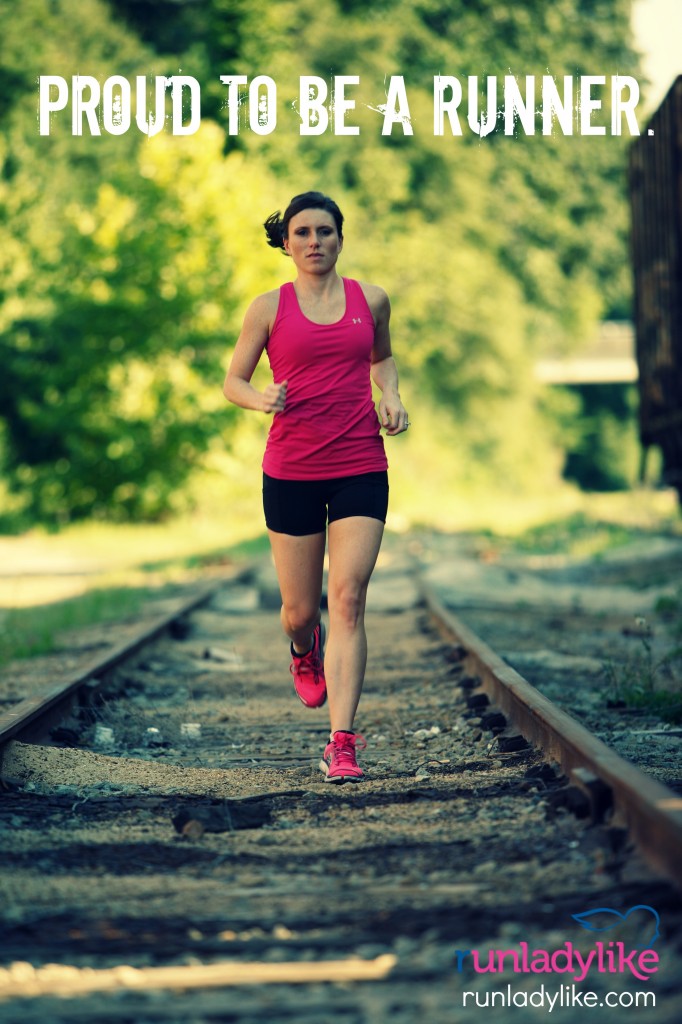 So to you, to Chad, to the Wall Street Journal, I would like to offer 4 thoughts for anyone who thinks the majority of runners choose to run to impress other people or to make themselves the center of attention. I hope you'll agree, or at least be open to considering these thoughts. And if you don't, that's ok too. We'll just amiably agree to disagree.
Dear Editor of the Wall Street Journal: 4 Reasons I Disagree with Your Opinion Editorial on Running
1. Runners aren't self-absorbed. Self-absorbed people are self-absorbed. As runners, when we finish a big race – one we've been training for for months and have made sacrifices to achieve – we're proud. It's only natural to want to share that joy and tell those feelings to those around us. I will never forget the day my mom finished her first half marathon last year. After the race, she even told the waiter who was taking our lunch order that she just finished running 13.1 miles. It wasn't because she wanted a pat on the back from him or because she was trying to pat herself, it was because a year earlier, she couldn't even run 30 seconds without stopping. A year earlier, she was overweight and feeling unhealthy. A year earlier, she thought running a half marathon was unattainable. A year later, she accomplished the "impossible" at the age of 58.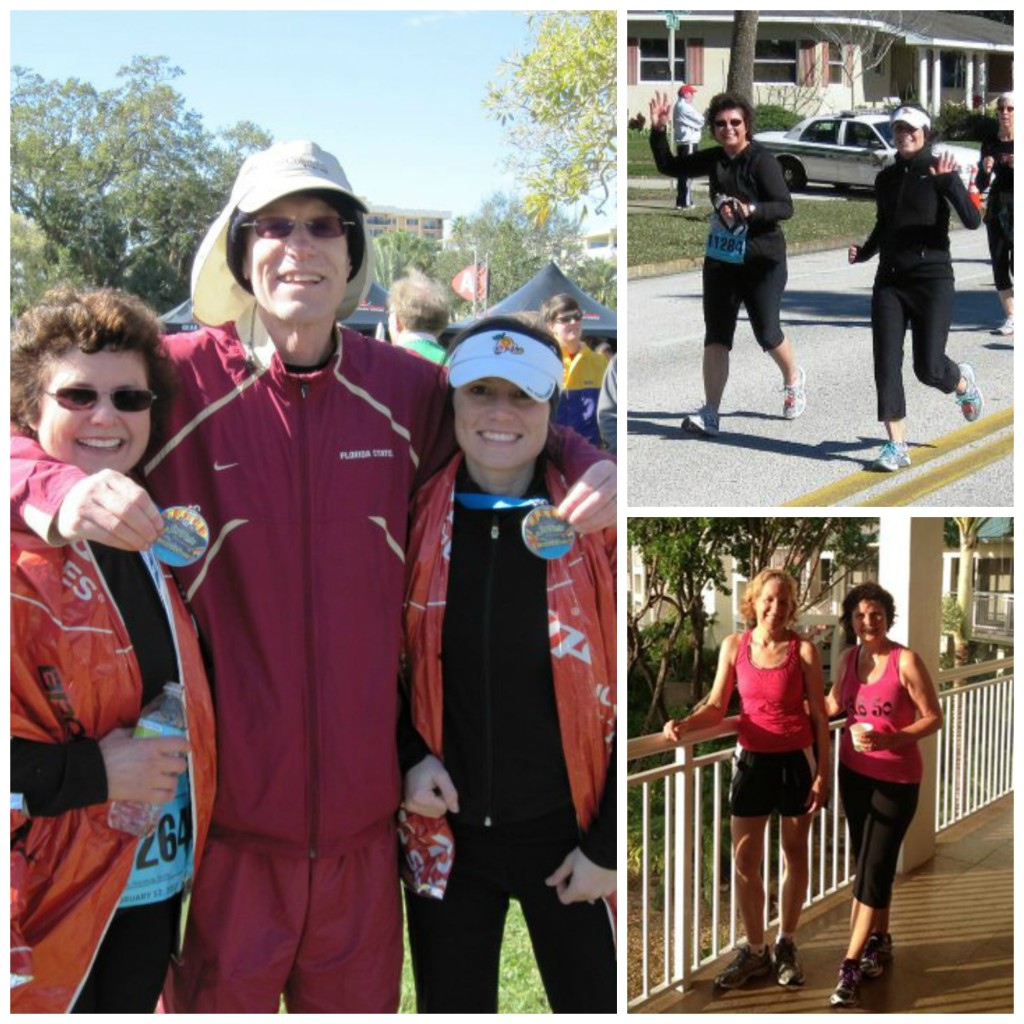 Of course we're proud of pushing our limits and proving to ourselves that we are stronger than we ever thought we could be. If you have met people who use running as a way to be egotistical, self-involved or make others feel less significant, it's not because they're a runner. It's because they happen to be a jerk. Runners aren't jerks. People who are jerks are jerks. It isn't the running that makes people act in inappropriate ways. In fact, of the hundreds of thousands of runners I've met throughout the years, I could count on one hand the number who weren't incredibly supportive, encouraging and attempting to lift others up around them.
2. Running is the most accessible form of exercise. In a tough economy, it doesn't cost a dime to go out your front door and move your legs. Why are more and more people running? For one, it isn't as expensive as a having a monthly gym membership, signing up for Crossfit or hiring a personal trainer. It is simple. Straightforward. Almost anyone can do it. And running companies and race directors are finding ways to encourage people who once considered running untouchable to get more involved with the explosion of color runs, mud runs, etc. There's big business in running, sure. But when it comes down to it, it is the most basic form of exercise along with walking. We are seeing more people do it because it is the easiest way to get active and it provides a social outlet which can be attained at a reasonable cost. Trust me, I know how much being a triathlete costs. Some days I wish I just ran *wink.*
3. Obesity is a much bigger problem than proud runners. Making fun of ourselves is funny. It's even necessary. I certainly make fun of myself. In a sport that requires a lot of focus and dedication, we all have to have a sense of humor and a self-awareness about what we do. But instead of focusing on runners being too proud, shouldn't we be focusing on the much more important issues? Like the fact that obesity has reached an all-time high in the United States. That more than two-thirds of adults are overweight or obese. That about 20 to 25 percent of children are either overweight or obese. That obesity has doubled worldwide from 1991 to 1998.
We're publishing newspaper articles making fun of runners? People who are doing something to be healthy and maintain a healthy weight to reduce their risk of cancer, diabetes and other cardiovascular diseases? Moms and dads who are setting a good example for their kids? I don't know about you, but it seems like we should be raising awareness about why running – as one form of exercise – can help you live a longer and happier life. Of course, we runners still tease each other about our craziness, but if I had a platform like the Wall Street Journal and a million eyeballs to read my content, I would like to think I'd use it for good. Or at least something important.
4. Being part of a community that builds you up is a lot better than one that tears you down. Before I became a long distance runner, I didn't understand that the best thing about running is the community of people who are a part of it. I have met so many helpful, supportive, encouraging, inspiring people. Runners. No matter what kind of day or workout I have, there is always someone to say that the next one will be better. To focus on the positive. I personally would rather be part of a community of people who are helping me believe in myself and achieve my greatest potential than one that tears me down and assumes I'm not doing things for the right reasons.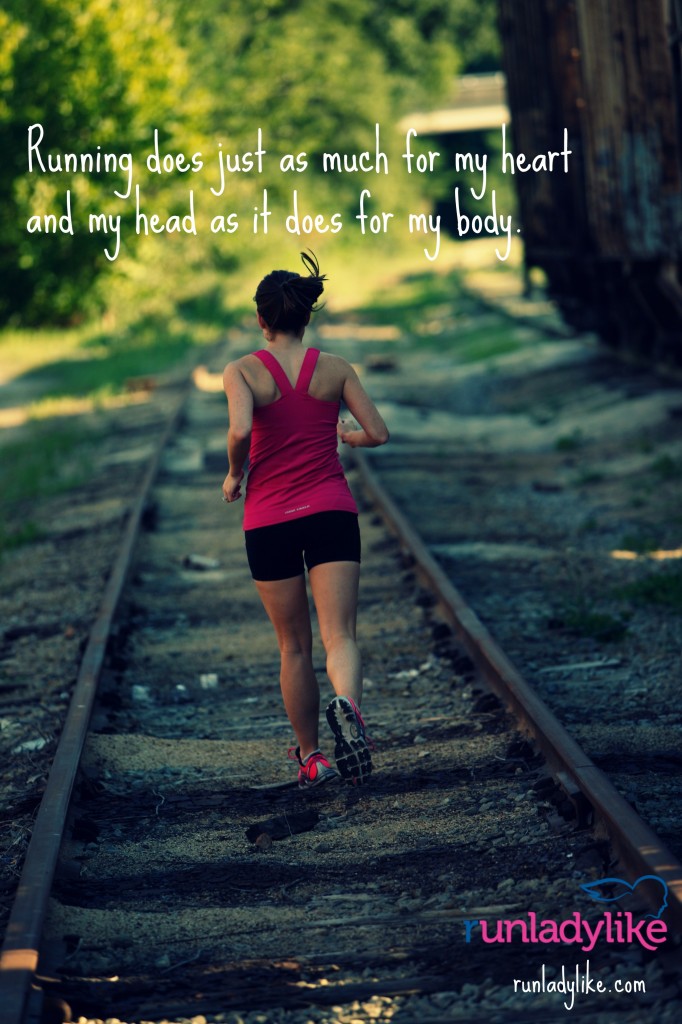 As a final note, I would remind all of us who run that we should be proud. We should be ok with wearing that 13.1 shirt into a Starbucks or donning that 26.2 bumper sticker on the back of our car if we want. But we must also be self-aware. Not everyone shares our passion for the sport. Hell, a lot of the time our spouses, family members and friends wish we had selected a different hobby and don't understand why we keep waking up at the crack of dawn on a Saturday to cover double-digit miles (or keep annoying them by telling them every detail about it). We need to respect those people. If asked, simply share with them why running makes you happy and fills your life with joy. Remember to be supportive and encouraging of anyone doing something to improve their lives. Give the benefit of the doubt. And let's commit to not making assertions or assumptions about things – other sports, hobbies or anything else – we know little about.
I think the world could use more runners. They are pretty amazing people if you ask me. But Chad Stafko never did. Chad, I hope this helps you understand a little more about why we runners love to run. It's not about what others think. It is so much deeper than you could possibly begin to imagine. It does something inside – to our head and our heart – that is truly beyond words. It changes us. It makes us better. I hope you have (or will find) something in your life that will bring you as much joy and personal satisfaction as running has brought me.
When I'm not blogging, you can find me here:
Twitter: @rUnladylike
Facebook: https://www.facebook.com/runladylike
Instagram: http://instagram.com/runladylike/
Daily Mile: http://www.dailymile.com/people/jesica
Pinterest: https://pinterest.com/JesicaD/
Follow rUnladylike with Bloglovin
Why do you run? Help set the running record straight by sharing your reasons here.