Rock 'n' Roll Seattle Half Marathon Race Report
June 25, 2014
Most of the time, running is a science. There are so many numbers and calculations involved it can send your head spinning. VO2 max and heart rate zones, sweat rate, different paces for speed work, tempo runs, easy runs and long runs, weather acclimation … and oh-my-God-my-eyes-just-glazed-over. Yes, running is a science, except for those few moments when it's just magic. The Rock n Roll Seattle Half Marathon was no science and all magic on Saturday.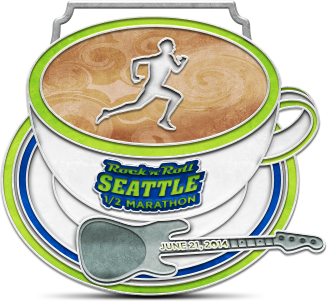 I had the opportunity to take a running vacation to Seattle this past weekend with the Brooks Running team and run the Rock n Roll Seattle Half Marathon. In reality, this post should be titled How to Run a Personal Best by Doing Everything Wrong. Because that's pretty much what happened. I ignored all the usual science and neuroticism that is typical of my pre-race preparation. Let's review the facts (and please do not follow my lead here).
The Wrong
I spent too much time on my feet before the race. The day before the race was jam packed with activities, and I spent a lot of time on my feet walking and standing around. From touring Brooks Running headquarters to attending the race expo to getting in a pre-race shakeout run and some walking, I did not rest my legs like I typically would the day before a race. You can read more about my race weekend adventures here.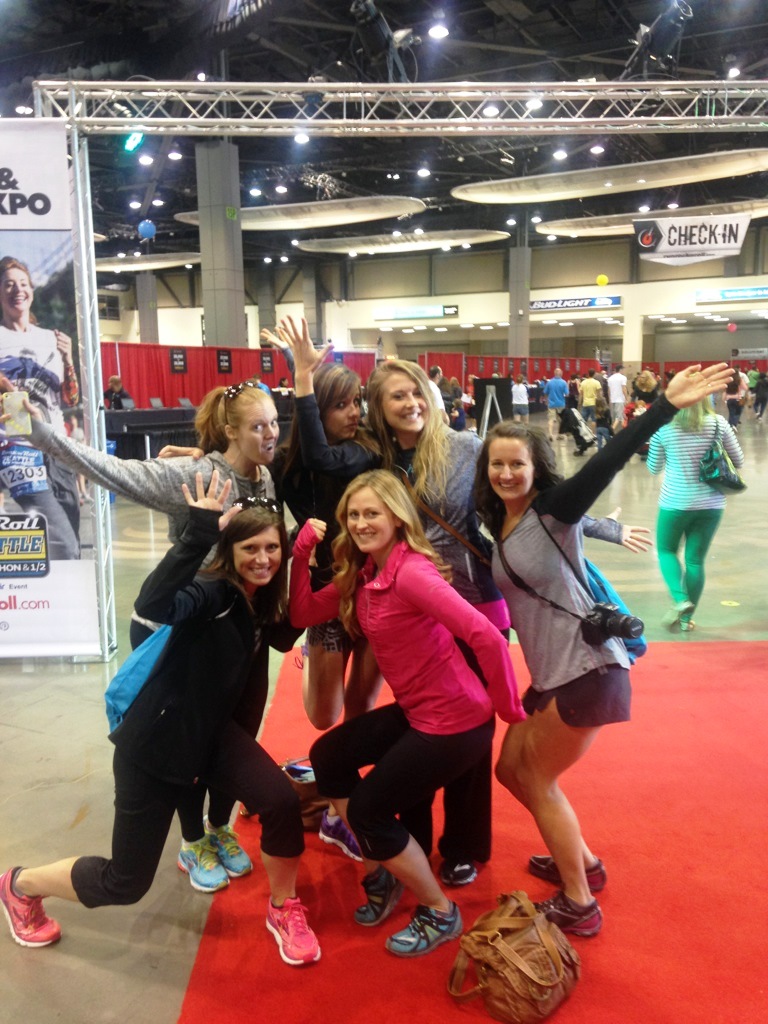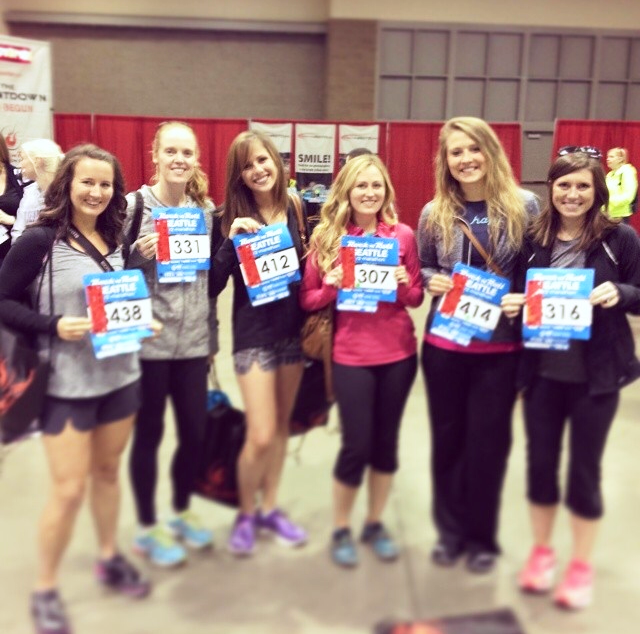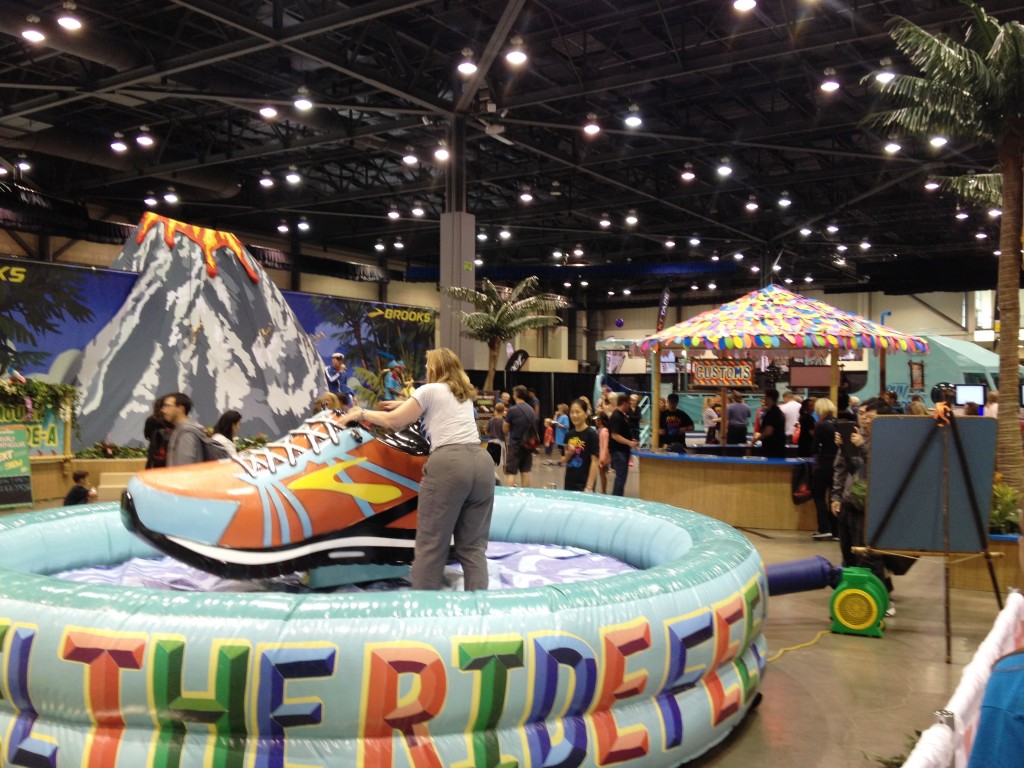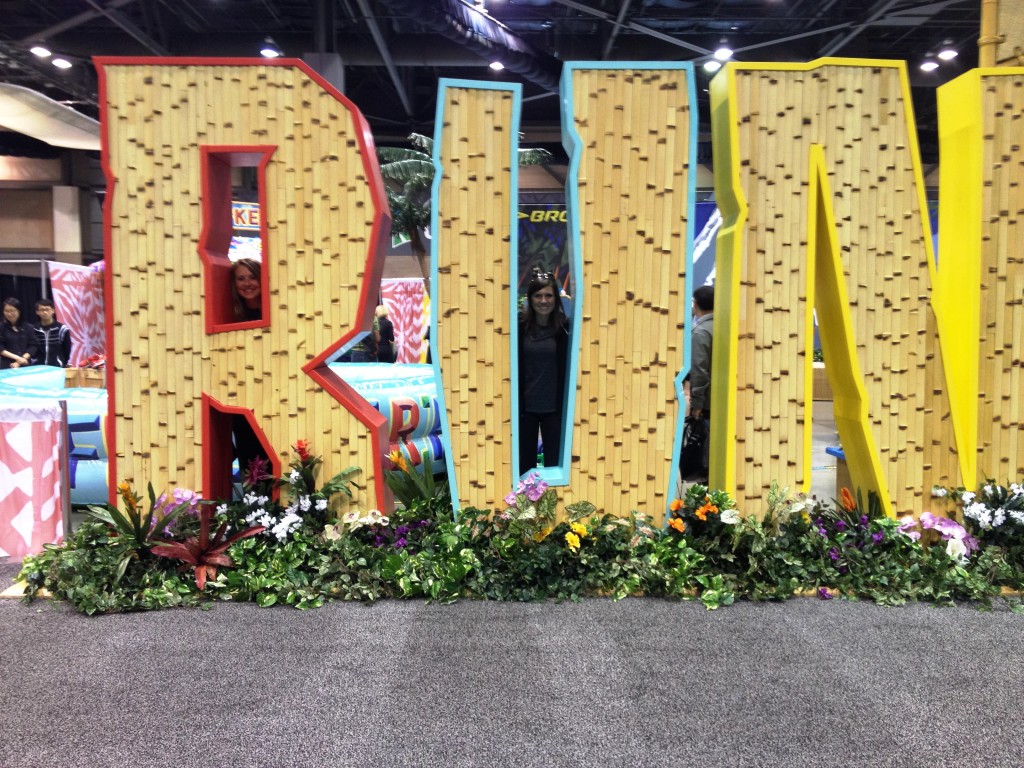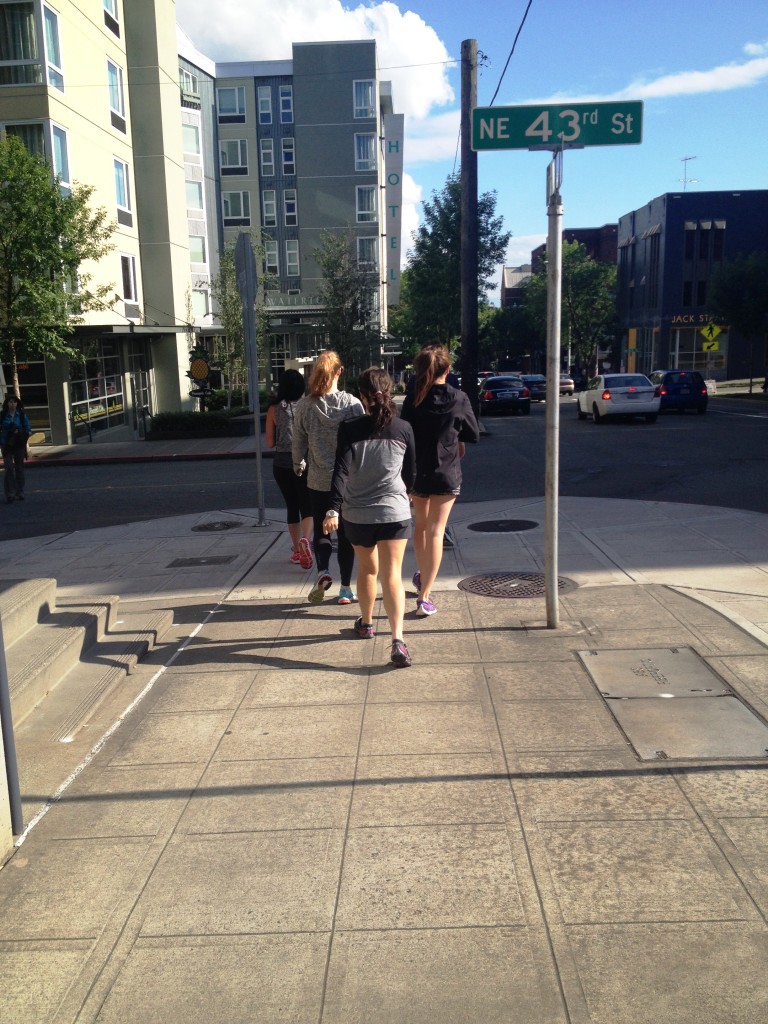 I didn't follow my normal nutrition plan. The day before the race, I pretty much ate anything I wanted to including a family style pasta dinner that ended after 10 p.m. the night before the race (I usually eat a heavily salted chicken breast with a baked potato, rice and bread and am in bed before 10 p.m.). On race morning, I only ate 2 hours before the race instead of my typical 3 hours and didn't consume any protein or salt with my meal. I also didn't eat my normal 100 calories of Clif Shot Bloks, GU or Generation UCAN 30 minutes before the race either. To make things even more interesting, I had food poisoning 4 days before the race, losing 5 pounds of water weight in a single day and eating only saltine crackers and ginger ale. I then made up for the loss by eating inordinate amounts of pizza and desserts. All around, my race week nutrition could not have been more horrific.
I didn't get enough sleep. On Thursday and Friday before the race, I slept only 5 to 6 hours each night. Between packed schedules and lots of travel, my consumption of Zzzz's was way lower than normal.
I didn't warm up before the race. Although we made the 10-minute walk from our hotel to the start on race morning, I didn't do my typical pre-race warm up (slow jogging and dynamic stretching). Instead, I went to the pre-race VIP area to spend some time in the lineless porta potties and pose for pictures with the one and only Brooks Running CEO Jim Webber (who was also running the race and rocks by the way).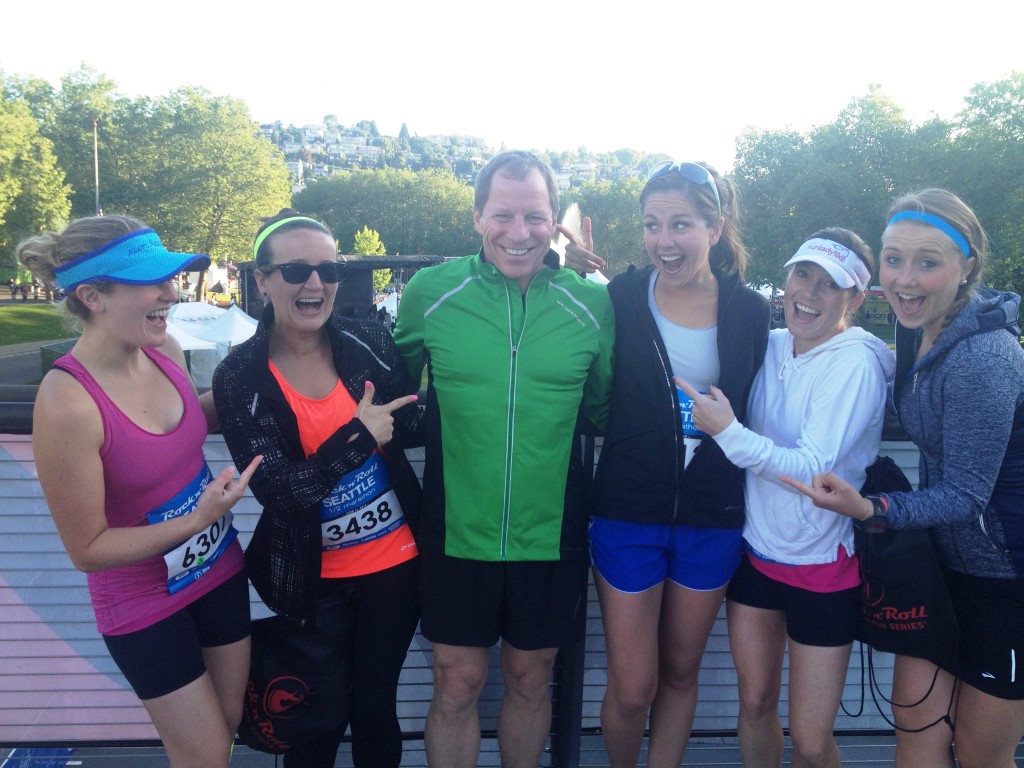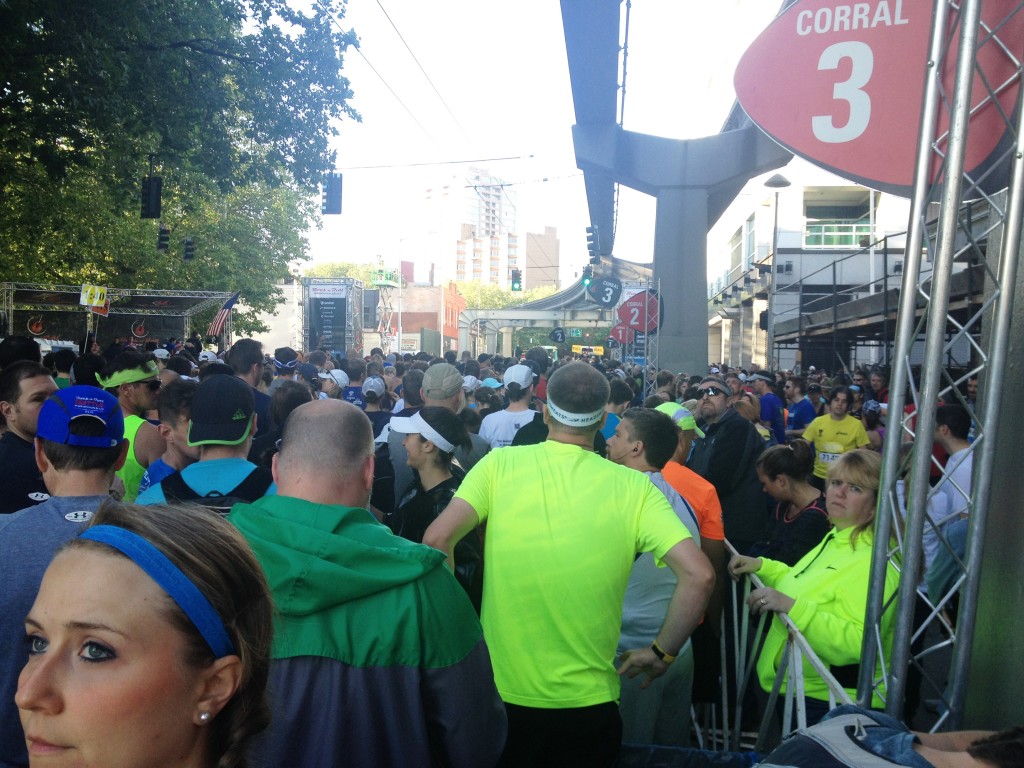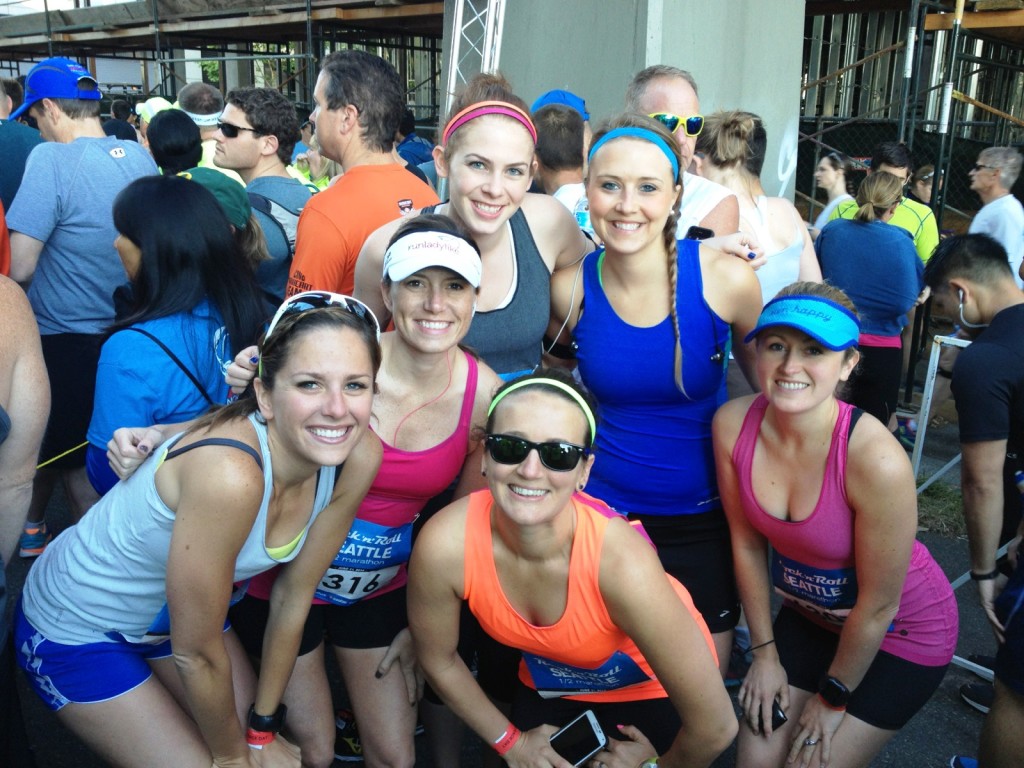 I had no expectations for the race. With several weeks of somewhat inconsistent training leading up to race day, I had extremely low expectations for the race. Although I had been running some pretty strong speed workouts and had gotten in some decent long runs, I was not in prime racing shape. Not even close. My approach was to just run for fun, maybe take pictures along the way and chat with friends. I thought a 1:50 finish was a realistic target.
Who knew being wrong could be so right? Despite my terrible-no-good pre-race preparedness that I don't want any of you to follow, this is what happened.
The Right
I ran my best half marathon and fastest 13.1 miles ever. Even more importantly, I did it on a hilly course. I tend to be a bit of a wimp when it comes to hills. I think it's more of a mental thing than a physical one, but deep down I have believed I'm not good at hills and can't run them fast. Running fast and fierce up some pretty steep hills and having my best day in spite of them is something I'm really proud of. There was a time (like last week) that I never believed I could run a sub-7:30 pace for more than 3 to 6 miles. Doing that for more than 13 miles on hills proves that we can't set limits for ourselves. We are what we believe. And we can do more than we believe we can do.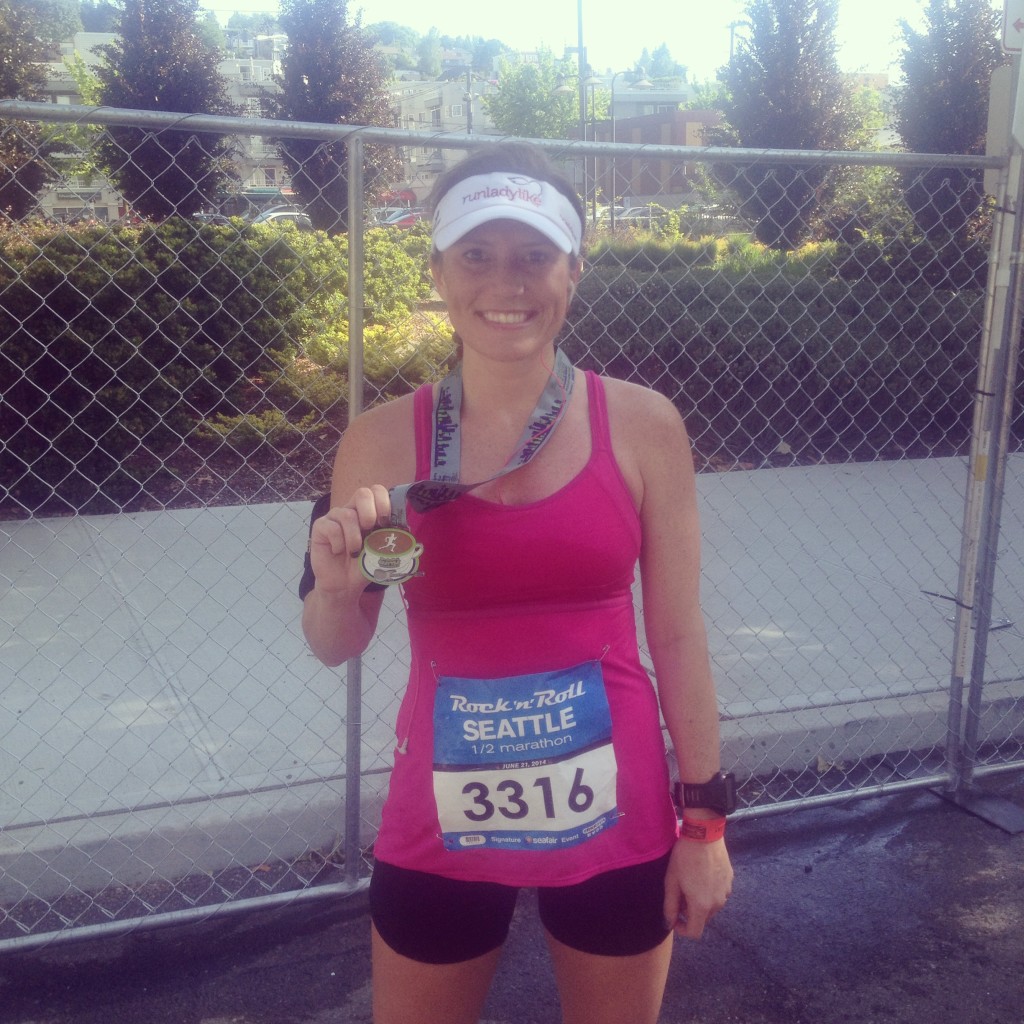 I ran a strong negative split, with my first mile being my slowest and my last mile being my fastest. Here's how the mile splits shook out:
Mile 1: 7:57
Mile 2: 7:18
Mile 3: 7:42
(good hill and running toward the stunning Mt. Rainier)
Mile 4: 7:18
Mile 5: 7:23
Mile 6: 7:25
Mile 7: 7:19
(passed the 1:40 pace group that started a minute before my corral)
Mile 8: 7:35
(steepest hill on the course + a long, hot tunnel)
Mile 9: 7:17
(more hills)
Mile 10: 7:12
(on the highway)
Mile 11: 7:16
(decent hill and another hot tunnel)
Mile 12: 7:08
Mile 13: 6:52
(a long, gradual hill all the way to the finish – this was evil and made it hard to sprint)
Last 0.37: 7:11
(lots of turns and couldn't see the finish line until right at the end)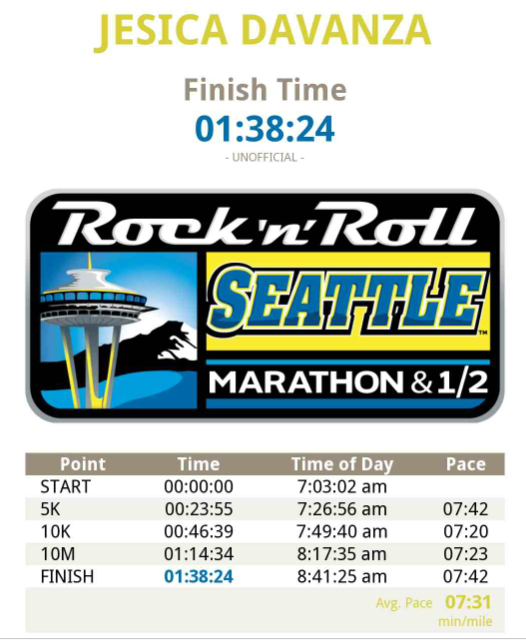 Average overall pace on my Garmin for 13.37: 7:21/mile (actual pace not accounting for extra 0.27 ran on the course during the last 3 miles: 7:31/mile)
I felt amazing and strong the entire race. I never hit a wall or felt like I had to "hang on." After running in the heat, the 53-degree (F) starting temperature with no humidity was like a dream, and I always do my best running in cool temps. After clocking a 7:18 mile for my second mile (and thinking oh no, I'm going to feel like shit in about an hour), I decided to go for it. As the miles ticked by, I realized I was running consistently faster than I did at the ZOOMA Florida Half Marathon, my most recent half marathon PR from January. Where was this coming from? Gone was the idea of just running fun and slow. I decided to go for it.
I had fun and enjoyed the miles. The day was extraordinary. The temps were cool but the sun was shining. The scenery was breathtaking. The downhill sections felt like I was flying and the uphill sections made me feel fierce. I smiled a lot and felt grateful that I was able to run. More importantly, I believed in myself and never stopped fighting for my best effort.
The Finish                                    
I ended up finishing the Rock n Roll Seattle Half Marathon in 1:38:24. I was 313th out of 12,363 total runners, 14th in my age group out of 1,447 other women age 30 to 34 and was the 57th woman out of 7,845 women overall. This was a huge confidence booster as I get into the throws of Chicago Marathon training. I know I can run faster than 1:38 and I feel strong. I'm going to bottle that up and remember that on my 95-degree training runs this summer when I feel like I'm going to die or that my legs can barely move. More importantly, I'm going to cherish the memories of this past weekend and the wonderful friends and people I got to spend it with.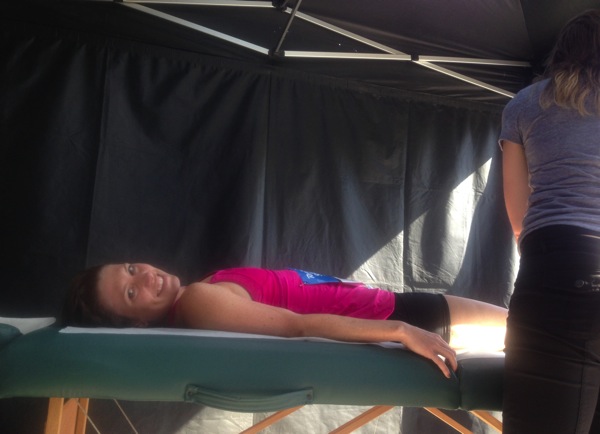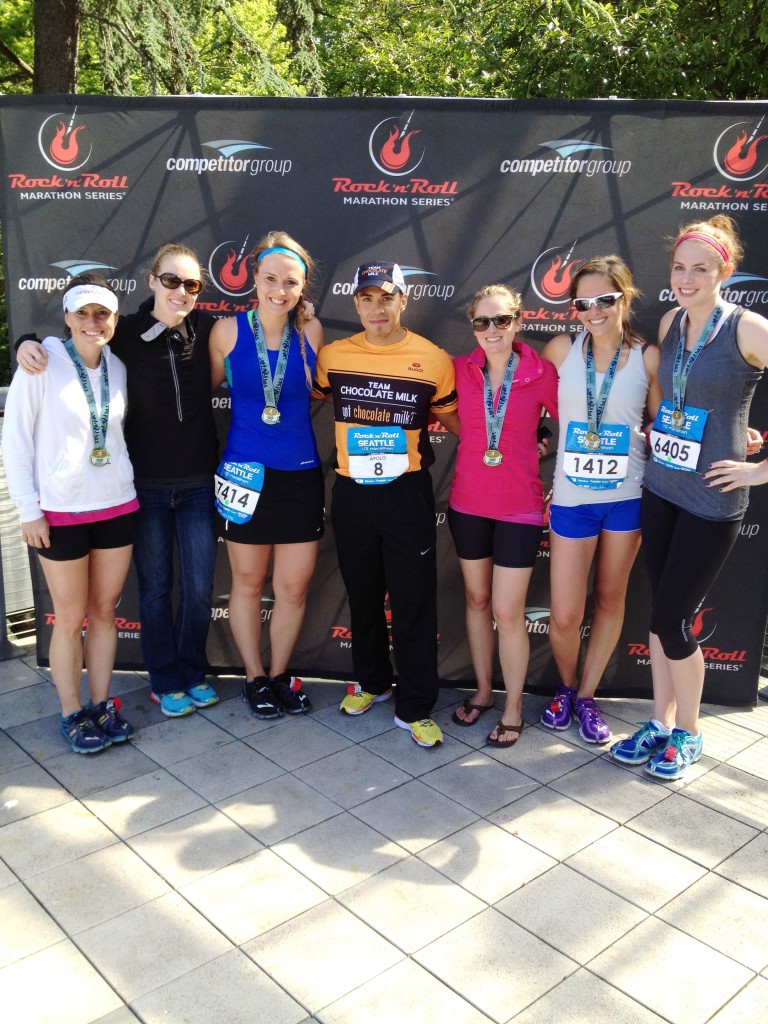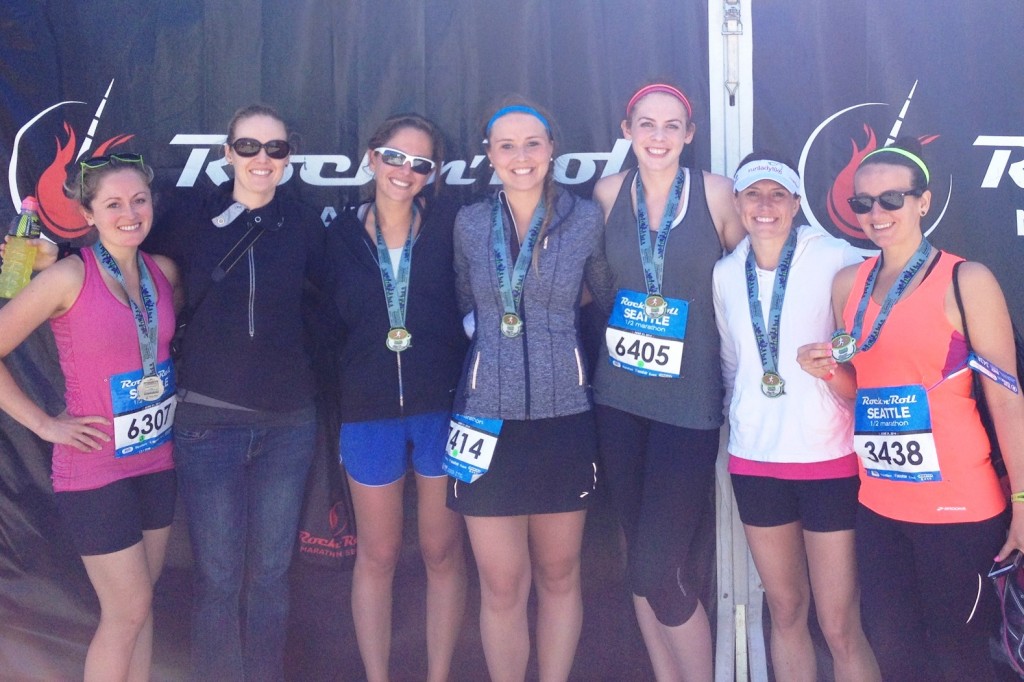 Please note: As part of being a Brooks Running Run Happy Ambassador, Brooks paid for me to travel to Seattle, including my airfare, transportation, hotel, meals and race registration. I am incredibly grateful for their generosity, but all opinions about Brooks are my own and are not biased by their support.
What race have you felt your best at? Do you like to pick races with hills or do you prefer flat races?