8 Things Every Runner Should Buy Themselves for the Holidays
December 14, 2015
Let's be honest, shall we? If you had a dollar for every holiday running gifts guide you've seen or read, you could buy yourself a new pair of running shoes. If you're like me, you're probably reading them all mostly because you want the inside scoop on new running gear you "can't live without." Am I right?
I've tried numerous new running products this year, and these eight new-to-me fitness finds from 2015 are my absolute favorites. Whether you need to exchange running gifts you've received, want to treat yourself to a celebratory reward for all you've accomplished this year or you are actually on the hunt for the perfect holiday gift for your running partner, this list will make any runner swoon.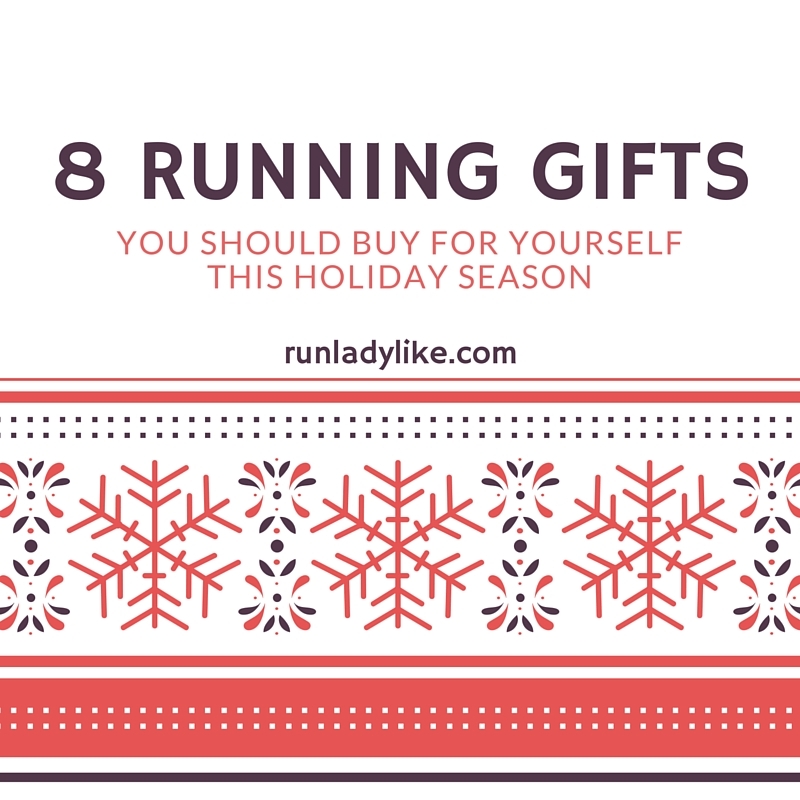 1. Runner's World Meals on the Run
My friends at Rodale sent me a copy of this incredible cookbook to review when it first came out. It is chockfull of 150 easy, delicious and quick (30 minutes or less) recipes that keep runners in mind. When it first arrived on my doorstep, my mom immediately tried to steal it from me. Since then, she and I have made six meals from it, including almond cherry granola, quick-cooking steel-cut oatmeal, black and white bean sausage soup (to die for!), chunky tomato-beef soup, sweet potato chicken stew and the steak and pepper bowl with an avocado sauce. Every single dish has been amazing, and even the men in our house have demanded seconds.
This is a must-have for your kitchen shelf for 2016. Each recipe outlines if the dish is best for pre-run nutrition, mid-run fuel or post-run recovery. There are vegetarian, low-calorie, gluten-free and vegan options if you have special nutrition needs. The cookbook is edited by Joanna Sayago Golub and the forward is from two-time Olympian Kara Goucher. It retails for $26.99. You can find it on Amazon
here
.
2. ClassPass Membership
As a runner, it can sometimes be challenging (and expensive) to fit in cross training, strength training and yoga, which are all so important to maximizing our running performance. All of that changed for me when I joined ClassPass this year. ClassPass is like a monthly gym membership that gives you access to endless boutique fitness studios and workouts across your city. For just $79 per month, you can access a superior network of fitness studios (currently in 34 cities) to engage in everything from barre, cycling, strength training, yoga, Pilates and more. Since January, I've taken more than 80 fitness classes via ClassPass (and you can see lots of my adventures trying new studios on Instagram).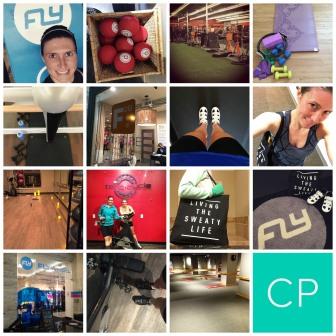 Now, you can not only sign up for ClassPass yourself, you can also gift a month to someone you love. It's such a fun way to workout with friends, try new classes and expand your fitness adventures. I loved ClassPass so much after trying it that I've since become a national ambassador and affiliate. This would be a great membership (or gift) to get to motivate you or someone you care about through your fitness journey in 2016. You can read more about my thoughts on ClassPass here and sign up or gift a month here.
3. Garmin Vivosmart
In August, my husband bought me a Garmin Vivosmart. For a long time, I was skeptical about wearable fitness trackers. I thought because I exercised a lot and didn't need motivation to workout, I didn't need one. However, because I work from home, I started noticing there were days I would only get up from my desk to go to the bathroom. I was barely moving throughout the day.
We decided to get one for my sister-in-law for her birthday this year. As I started researching the various brands and models, I realized how helpful one could be for me to ensure I'm moving more during the day. Additionally, I was very curious to track and monitor my sleep, as I often go to bed too late and have trouble falling asleep.
I decided the Garmin Vivosmart was the best product and model for me, and I was thrilled to get one from Mr. rUnladylike for our anniversary.
I've worn it every day since he gave it to me in August and have only taken it off to go to a wedding (it didn't match with my bracelets) and to charge it every week. I've had a lot of AH-HAs since wearing my Garmin Vivosmart. First, even though I love to run and workout, I'm not moving enough. If I don't run during the day, I don't get enough steps (10,000). This has motivated me to move in more ways than I otherwise would. Additionally, I'm able to connect how much sleep I'm getting to how I feel during my workouts.
Other features I love about the Garmin Vivosmart include the vibrating reminders to move (it vibrates every time you've been sitting for an hour to remind you to move), the vibrating alarm (you can set an alarm to wake you up by your band vibrating, which is amazing so that it doesn't wake my husband up when I get up at 4:30 a.m. to run in the morning) and that you can get text messages and email updates on your watch if your phone is in your purse or even in an arm band while you're running. My entire family has since gotten a Garmin Vivosmart. It has made us all more aware of moving during the day beyond our daily exercise, and it has been a really positive addition to my fitness life. It syncs with your phone and Garmin Connect and comes in two sizes (I wear a small) and a variety of colors (I have black). It's on sale on Amazon for $79 right now, which is a lot less than what we paid originally.
4. CHEF'D Dinners Delivered to Your Door
Meal planning, meal prep and grocery shopping each week can be so taxing. When we're working full-time, training, running our households and doing the million other things on our to-do lists, planning and making dinner can be stressful. Well, there's an answer for that.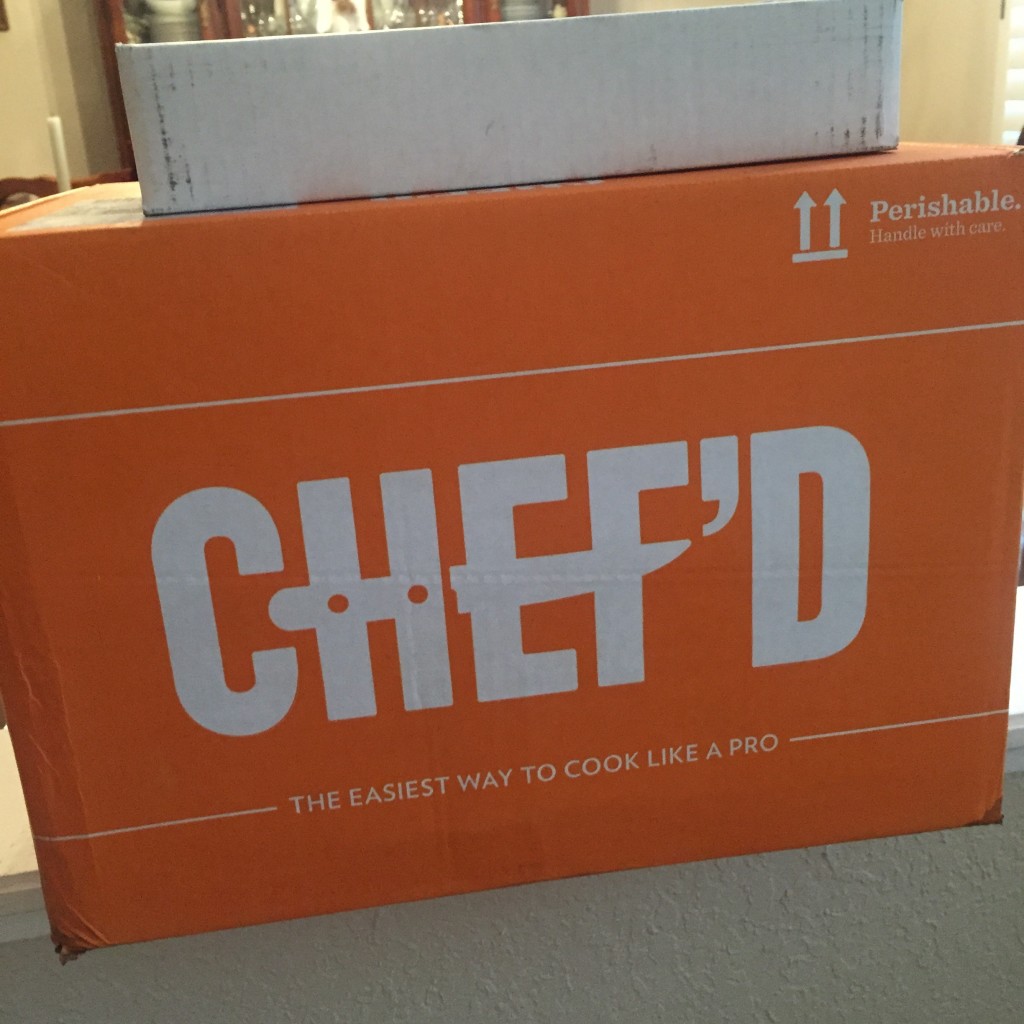 I recently met the incredible team at Chef'd while working on another project. Chef'd is a new company that allows you to search from and select amazing meals online and have the recipe along with the fresh ingredients delivered to your doorstep without a subscription or other requirements. There are currently more than 200 meal choices (and growing monthly) from tons of amazing magazines and celebrity chefs.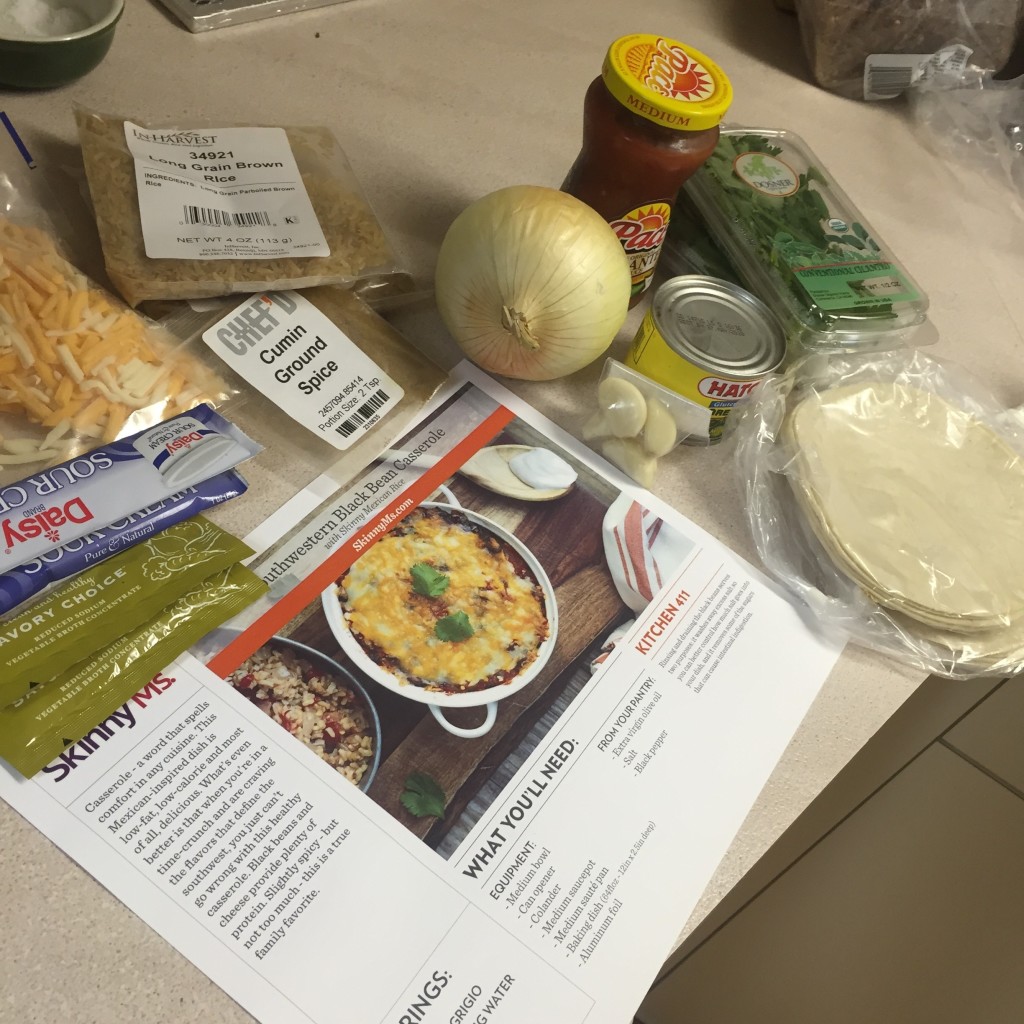 The Chef'd team was kind enough to give me the chance to see what their service is all about earlier this year and give me my first meal for free and two additional meals at a discount. My family has gone ga-ga over Chef'd and keeps asking me when I'm going to order and cook more of their meals. This week, I have two more coming, including a steak dish and chicken meal. All you do is go to their Web site at chefd.com, browse through the meals based on your food interests and nutrition needs and order based on your family's size. You can choose the date for the food to arrive, and it shows up on your doorstep in a chilled box with all the ingredients, an easy to follow recipe and a no-fail plan.
The food is delicious and everyone wins. Chef'd takes the guess work out of what to plan, going to the grocery store and prepping all the ingredients. For this busy runner, I give it two huge thumbs up. It would be an awesome thing to try during the busy holiday season and New Year, as well as something thoughtful to gift to someone else you care about. Prices vary based on the meals and serving sizes you select.
5. Thermos Connected Hydration Bottle with Smart Lid
The most unique thing I've tried all year and one of my hands-down favorite new things is my new Thermos Connected Hydration Bottle with Smart Lid. I first learned about this bottle when Thermos sent me one to try for free and as part of a sponsored campaign I did with them. You can see my full review here, but this bottle has really helped me be more mindful of how much I'm drinking and doing a better job of staying hydrated throughout the day. I've been a serious hydration offender. This amazing bottle syncs with my iPhone to show me how many ounces I've drank during the day and how much more I have to go toward my daily goal. You can say that this is overly obsessive and just too much information overload, but I say it is one of the coolest things ever. I'm in love with it. Learn more and buy it here. It retails for $59.99.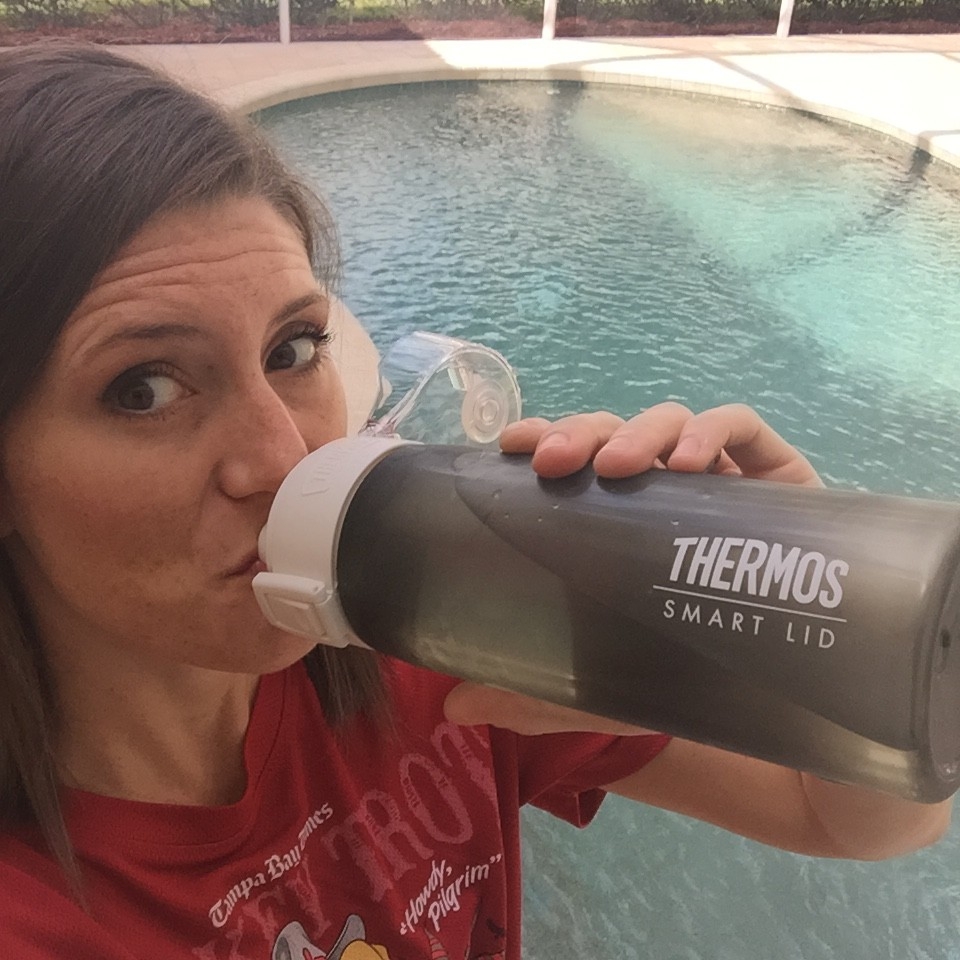 6. Kenkoh Sandals
After a bout of pesky plantar fasciitis that I'm still recovering from this year, my neighbor introduced me to these incredible sandals called Kenkohs. While not the most beautiful shoes on the planet, these are now what I wear all day, every day, and my feet and legs are 300 percent happier. I bought a pair for my mom and me at my local Happy Feet store, and I cannot tell you how amazing these sandals are, especially since I work from home and was walking around barefoot a lot.
The insoles are made up of about 1,000 rubber nodules that are supposed to stimulate the bottoms of your feet, similar to acupressure. They claim to improve circulation, provide relief from stress and revitalize and improve mobility of the feet, ankles, legs and back. They take a few days to get used to as they can be a little painful at first, but you adjust quickly. I cannot say enough about these silly-looking shoes. They are my savior. They retail for $99.
7. Brooks Running Seattle Shell Jacket
Now that I live in Florida where winter feels like summer, I don't have the need for as many winter running clothes as I once did. However, one of my favorite winter picks for this year is the Brooks Running Seattle Shell jacket. My friends at Brooks Running sent me one last month, and it is AH-MAZING! It's like your full-service jacket for rain, wind, snow and other outdoor elements. It is wind and waterproof and made of a DriLayer fabric. It fits great and has a full-zip chin guard, media zipper, a hood that tucks into the collar, zip hand pockets, and adjustable cinch cord at the hem for fit and to keep snow out and reflectivity. This is the ultimate winter running jacket for 2015-2016. There is also a Seattle tight that you can get for your bottoms as well. Since it's still a little too hot in Florida right now for me to do a modeling session for you, I left it up to the Brooks models to show you the jacket. I have mine in this awesome deep purple color. They make the jacket for both men and women and it retails at $260 which is quite pricey, but you will love it. You could even use this as a layer for skiing.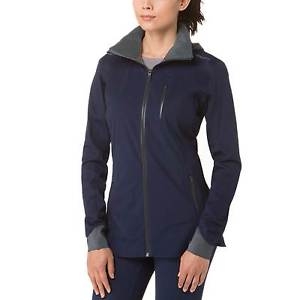 8. Believe I Am Journal
Last, but certainly not least, is the Believe I Am training journal from Lauren Fleshman and Roisin McGettigan-Dumas. A friend of mine gave me one of these training journals last Christmas, and I loved using it this year (I had the red one). For 2016, there are two new colors (the charcoal and yellow below and a lavender color). It is the perfect way to help you set goals for 2016 and meaningfully track your progress. It retails at $18.95.
What other running gifts does everyone need to start their 2016 on the right foot? If you've used any of these running products, what do you think about them?