Hit the Trails: Brooks Running Mazama Review
January 20, 2017
"Try not to fight the trail. Instead, try to feel the natural rhythm, the flow … and rather than attempting to conquer it, practice becoming one with it. Begin each run with a beginner's mind." ~Zen Running
There is something special that happens when running on trails – something different than running on the roads or simply completing workouts on our training schedules. It's easy to get lost in the surroundings of a wooded path or lakeside nature trail. Time and pace often melt away in favor of self-discovery, stripping away everything but the simple joy of the miles.
When I chatted with elite trail running legend Scott Jurek last year, Scott shared that he believes more people are starting to transition from road running to trail running to invigorate their love of running. He runs in Brooks Running trail shoes and has been instrumental in helping develop the Cascadia, Pure Grit and now the Brooks Running Mazama.
I had a chance to test out the Brooks Running Mazama trail shoes during the fall when I hit the trails in Saguaro National Park in Arizona.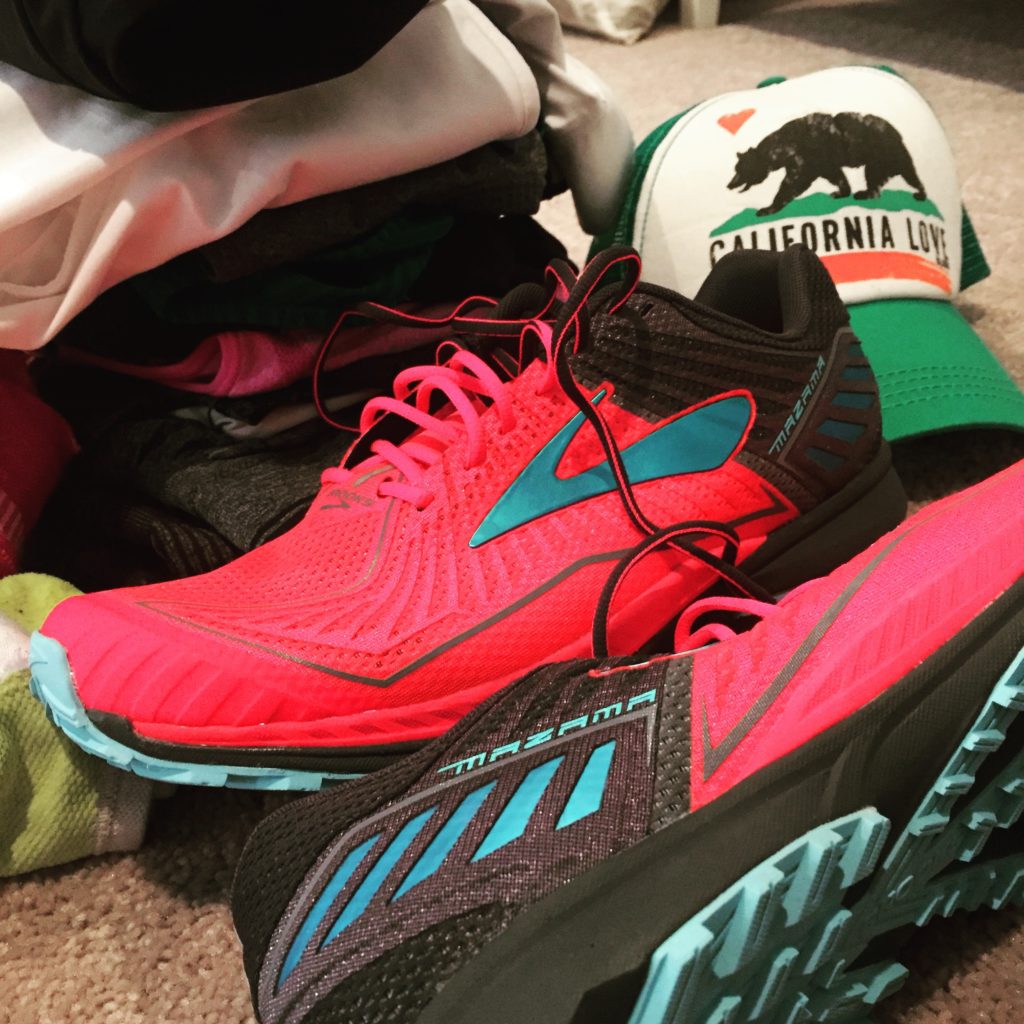 From the moment I put these shoes on, it was love at first fit. I prefer a lighter trail shoe, and the Mazamas are Brooks' lightest, fastest trail shoes yet. I previously ran in the Brooks PureGrit, and I find the fit and comfort of the Mazamas to be far superior. They truly hug my foot, seeming like they are narrower, but having plenty of room and comfort in the toe box. I also like the length and feel of the laces.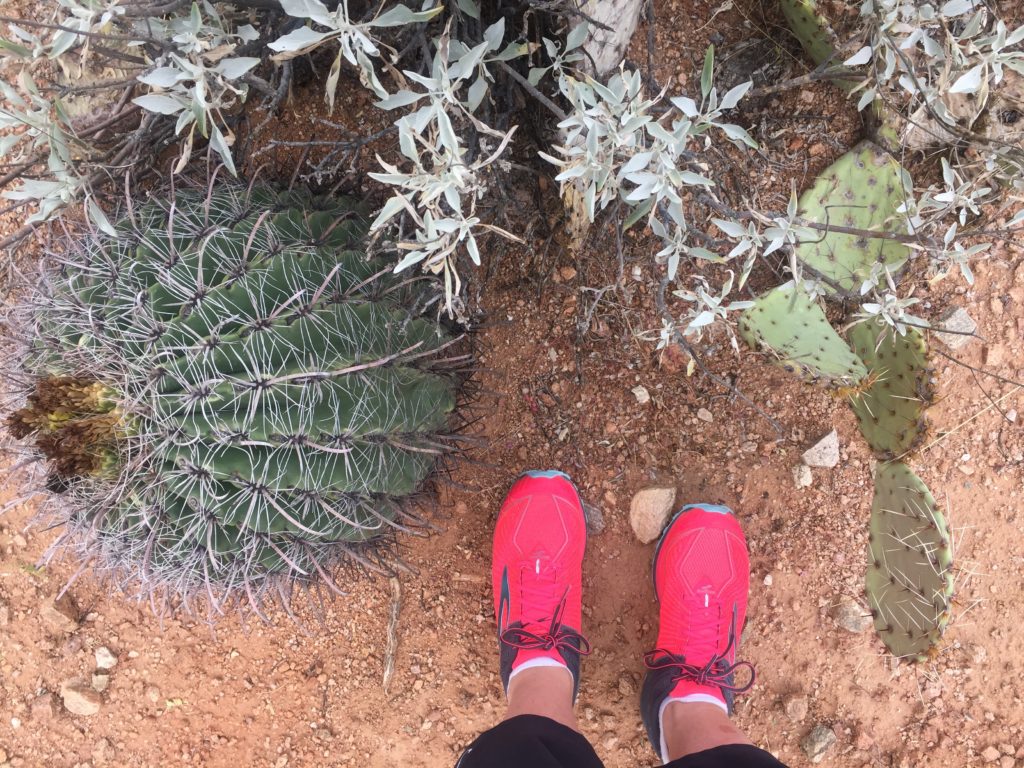 The Mazamas are considered a neutral shoe, weighing 7.9 ounces with a mid-sole drop of 6 millimeters. They are designed exclusively for trails and off-road terrain. The grippy soles create solid traction, and my ankles felt consistently supported. I felt no slipping across many surfaces, including soft sand, gravel paths and smooth stone. These shoes are also great for hiking in addition to trail running.
The Brooks Running Mazama retail at $140, which is a bit pricier than most road shoes, but they are the best trail shoes I've run in yet.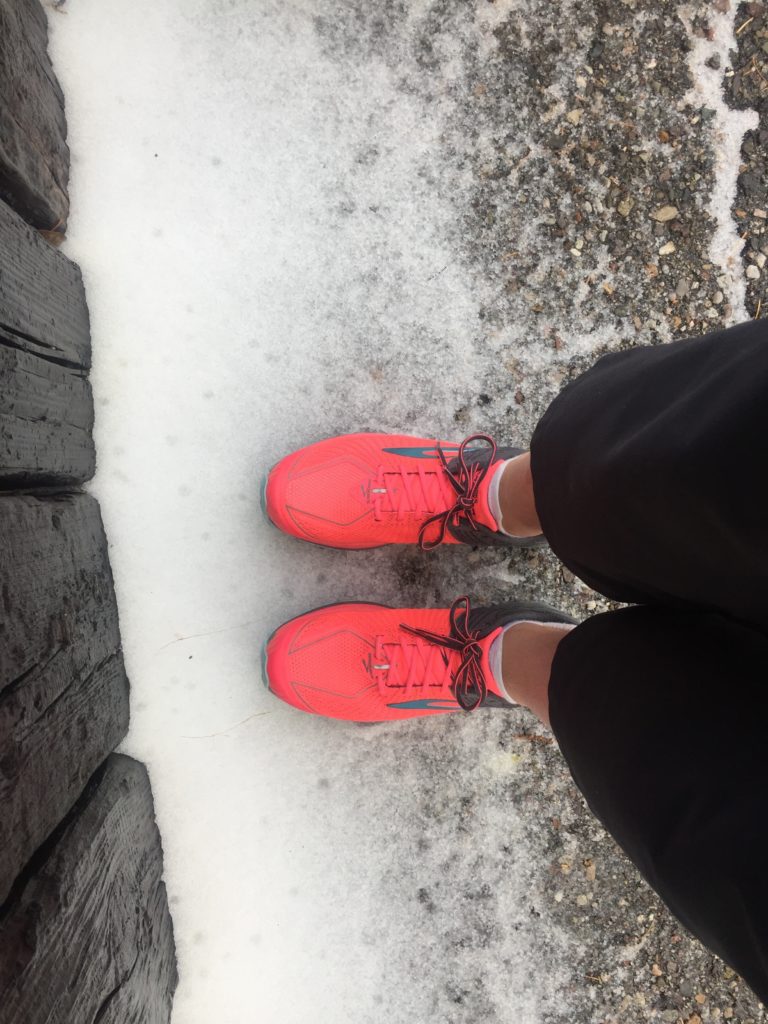 As soon as I start running again now that Baby rUnladylike is here, I'll be trying out the new Brooks Caldera trail shoes and will keep you posted on how they stack up to the Mazamas. In 2017, I hope you'll have the chance to spend some time running on trails to discover the joy and beauty of running in nature, forgetting about pace and time and pressure and simply running in its purest form.
I am a Brooks Running Run Happy Ambassador and receive free products to test each month. I write about Brooks because I am obsessed with the brand, not because I have to. The content and views expressed on runladylike.com are never biased or influenced by partners I work with and never will be. You get the honest, raw, uncensored and unladylike version of the truth here. That's it. If there are Brooks products you try and for some reason don't like, please send me an email at runladylike@gmail.com and I'd be glad to pass along your feedback to the Brooks crew. There are affiliate links contained within this post.
What is your go-to trail running shoe? If you've tried the Brooks Running Mazama trail shoe, let us know what you think.