Life Lately: CliffsNotes Version
September 18, 2017
Irma. That sure is a name I never want to hear again. Hurricane Irma devastated the southeastern United States and unleashed utter destruction everywhere she went. She knocked out power at every turn, and the lights have been out here on runladylike.com, too. Yes, the past two weeks were a whirlwind of evacuating, returning home and then trying to get back up to speed with normal life. But more than that, the accompanying radio silence here was simply because it wasn't a time to talk about running or seemingly unimportant life adventures that paled in comparison to what so many people have faced during the past month. My own story could have ended very differently. My husband and I had accepted that we may not have a house to come home to as we watched Irma barrel toward Tampa in our Chicago hotel room. At the last moment, she made an easterly turn that saved the water-surrounded area where I live. Had she not adjusted her path, my community could have easily been decimated. And every time she takes a turn and saves one area, another area suffers. Another family has to rebuild their home or recover from destruction. It's not really a happy ending, even for those of us who are safe and relatively unaffected.
With a still heavy heart, it's time to remove the plywood covers here at rUnladylike HQ and dust off the cobwebs. Amidst the solemn moments of the past few weeks, there have been a lot of happy ones to highlight.
1. We survived Hurricane Irma.
Thankfully, we did not incur any damage to our home, and our families were also safe and unaffected. The only issue we all encountered was massive amounts of debris to clean up. We feel so fortunate and thankful and continue to think and pray for everyone whose lives this storm has turned upside-down. Thank you to all the runladylike.com readers who reached out to me with kind words and thoughtful check-ins.
Here are a few images from family and friends from the surrounding areas.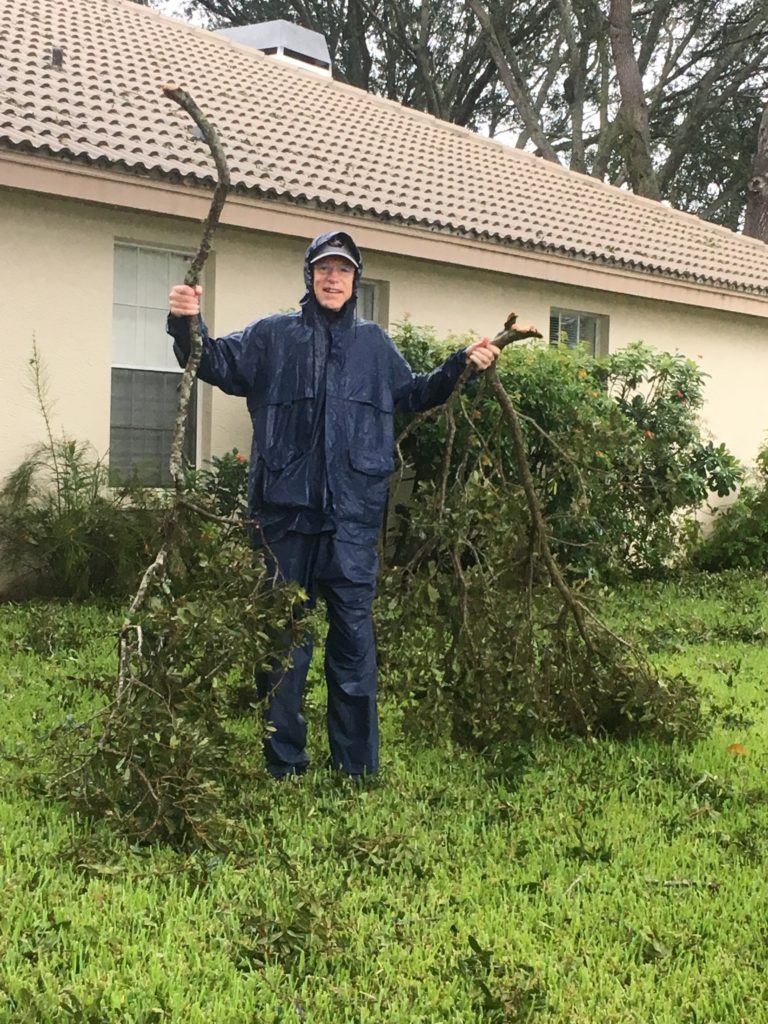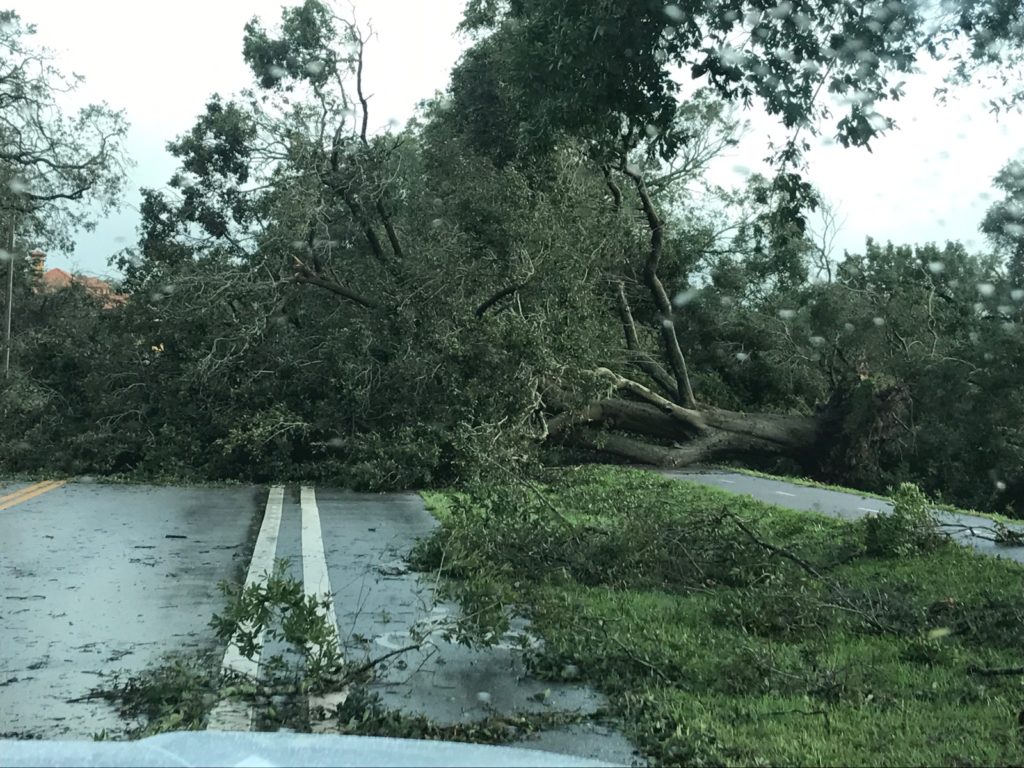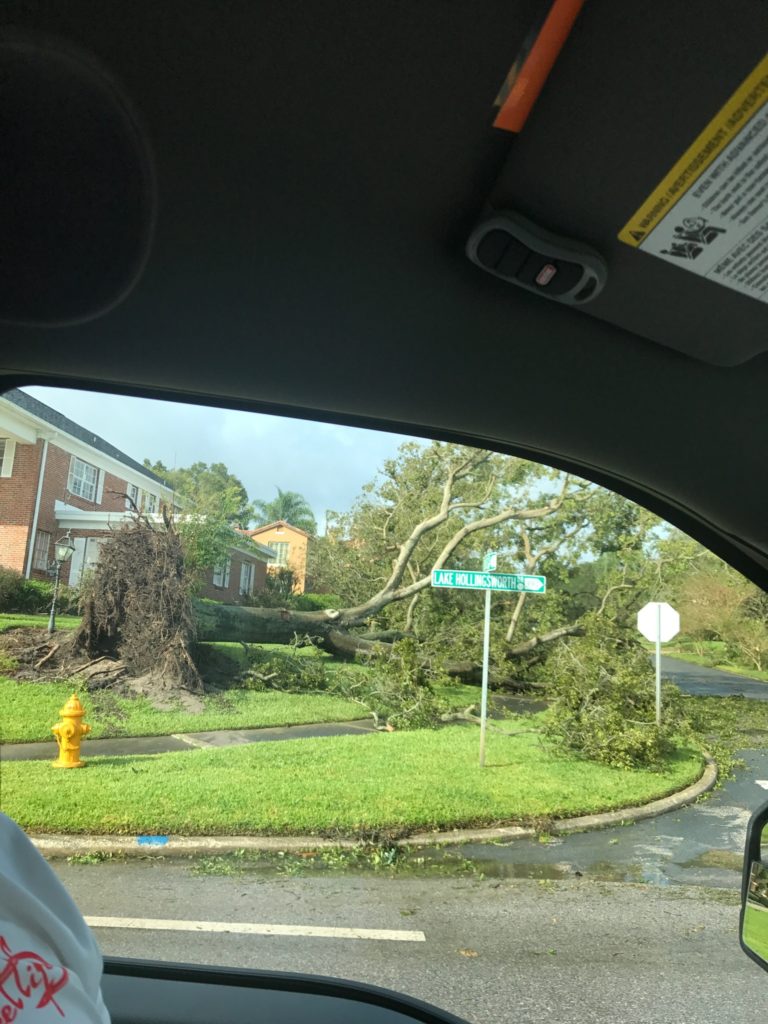 2. We evacuated to Chicago to escape Hurricane Irma. Although the circumstances were unfavorable, we definitely made the most of it.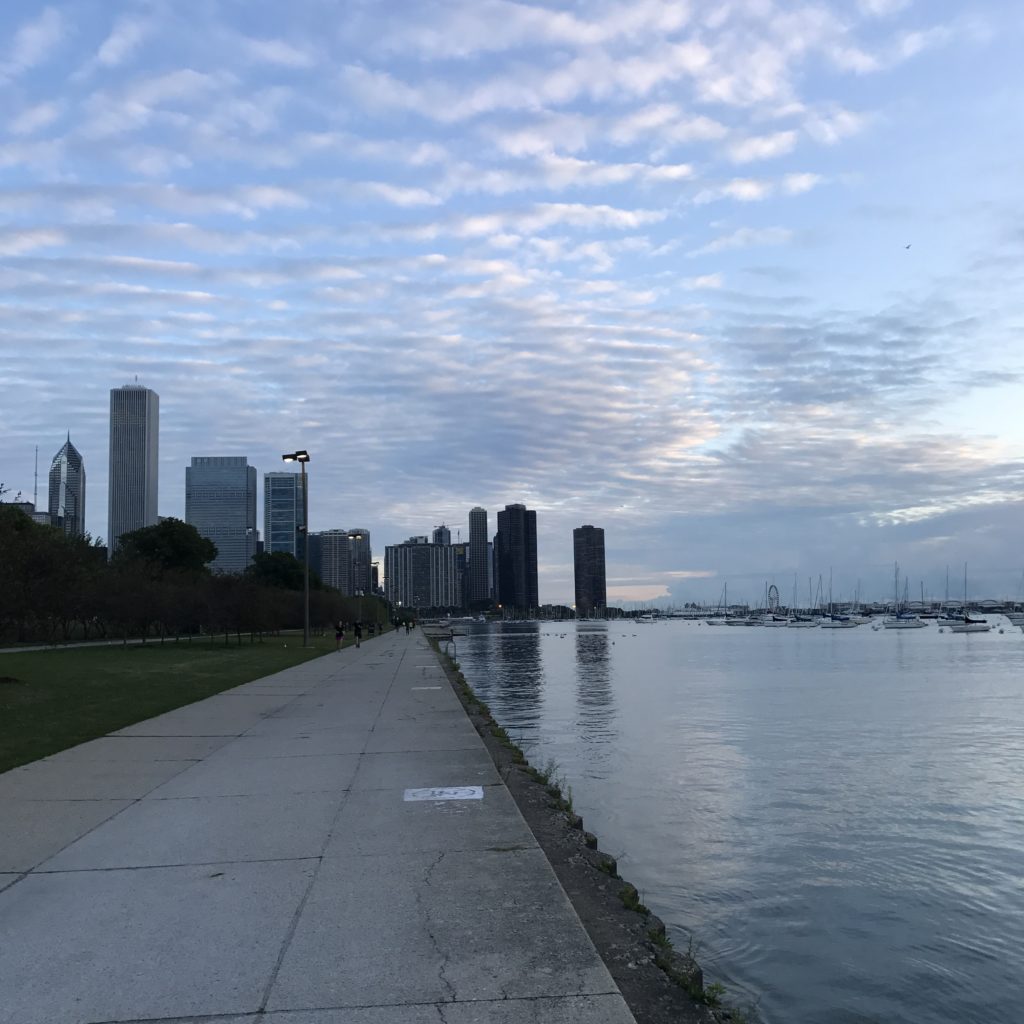 We caught a Cubs game at Wrigley Field. No, we were not intentionally trying to dress her as a boy. *wink*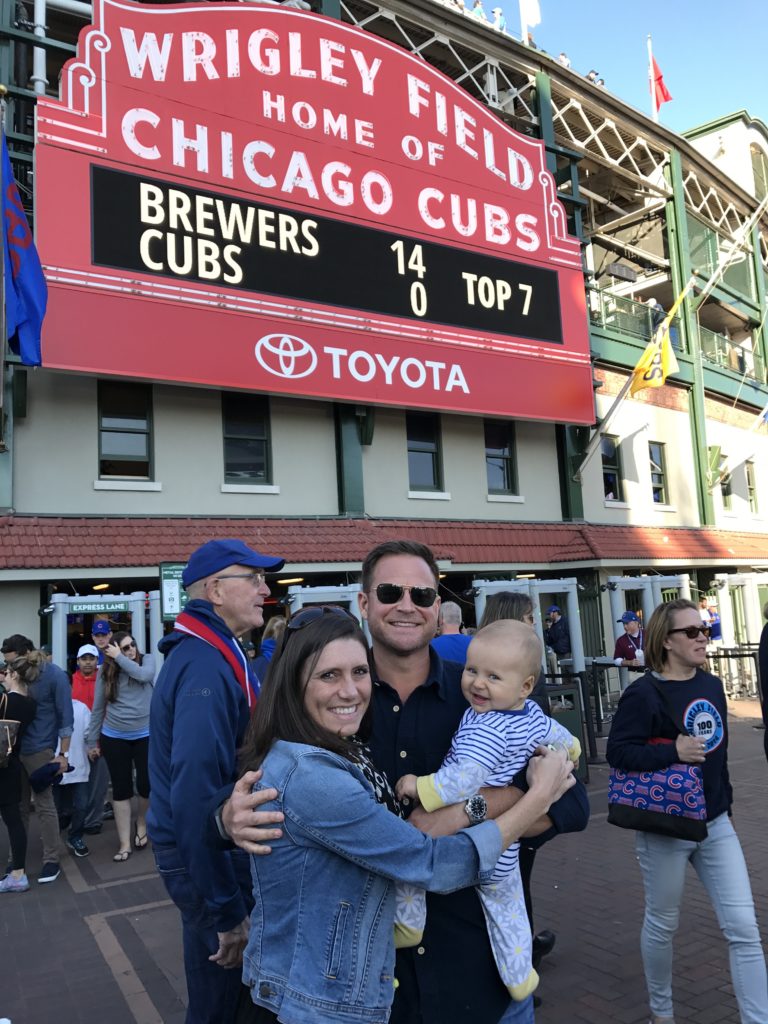 We enjoyed Lincoln Park Zoo with Baby rUnladylike, including her first time on a carousel. (The pictures of her on the frog were taken after the ride stopped and was no longer moving.)
We took an architectural boat tour on the river. This is one of my favorite things to do in Chicago on a beautiful day. This was probably the fourth time I've done it and it gets better every time.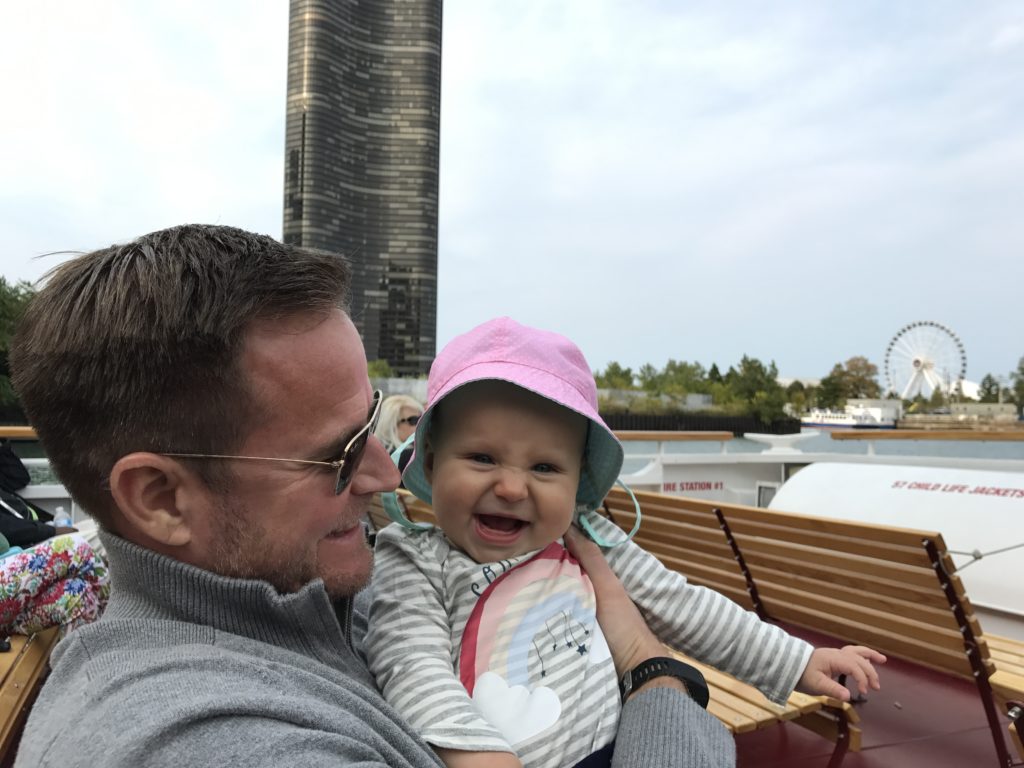 3. I ran three times in Chicago, my favorite running city.
My longest run was 8 miles, and they were all along the lakefront. I've continued to treat half marathon training as if I'm not really running a half marathon in November (Eek!). I'm still running three to four times per week without much structured speed work or a specific plan (what the what!?!) and I'm doing a lot of cross-training and strength workouts. I'm not where I thought I'd be with my running at eight months postpartum, but that has been a conscious choice to just do what feels right and is enjoyable.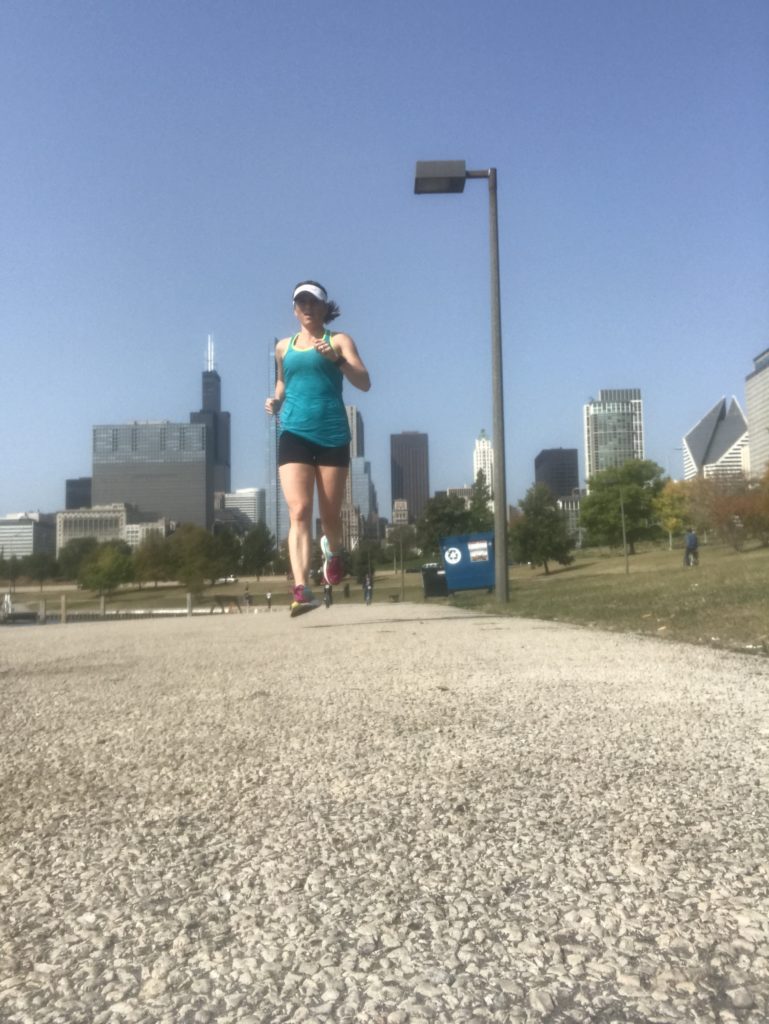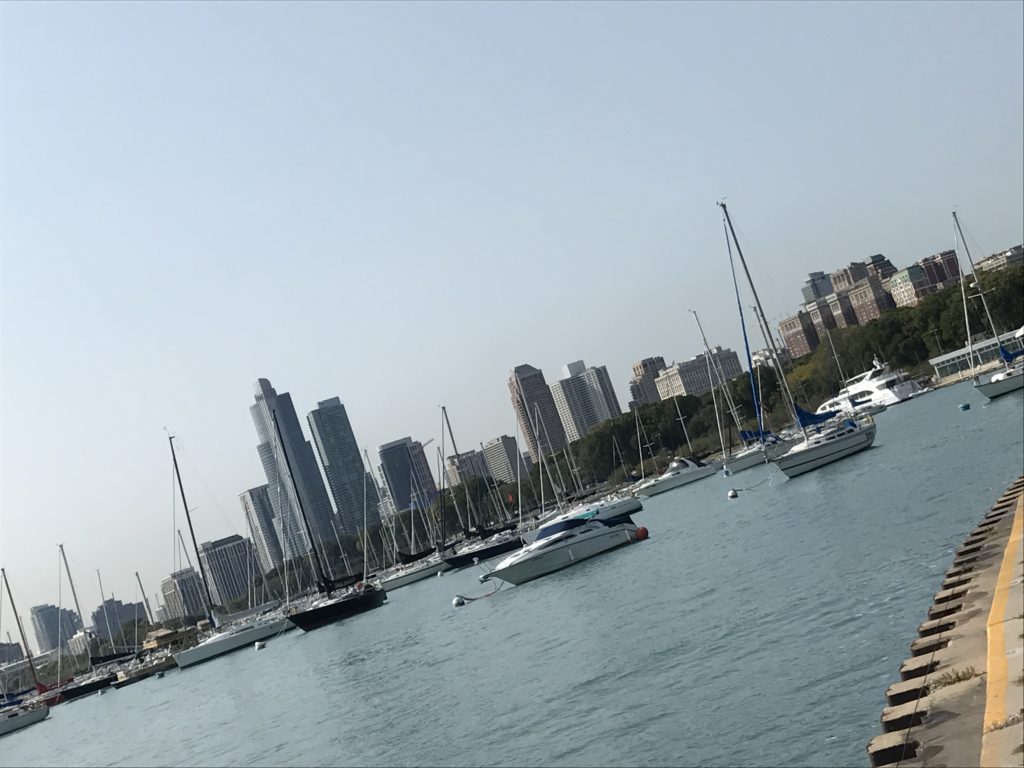 4. I ran a 5K.
Although I may not be training the way I had anticipated, I ran the Thin Mint Sprint 5K hosted by the Girl Scouts of West Central Florida this past weekend and improved my time by one minute and 40 seconds since three months ago on the same course. I'm pleased with the progress, especially since it was an extremely hot and humid morning. The race was fantastic, and I'll be sharing a detailed recap later this week.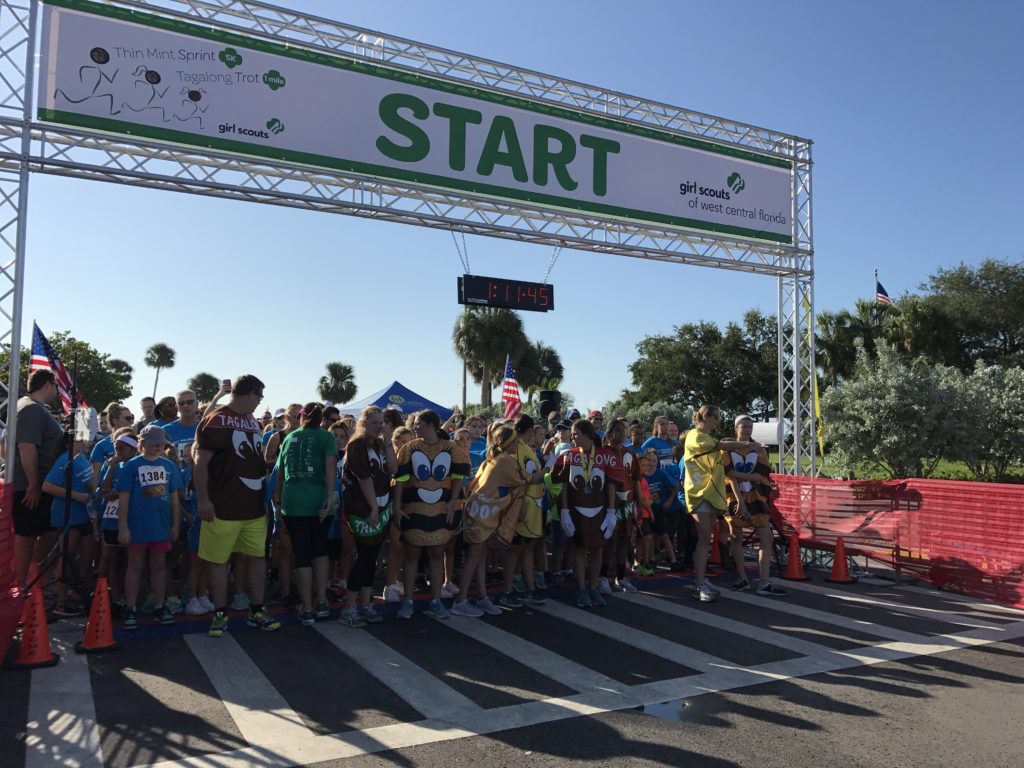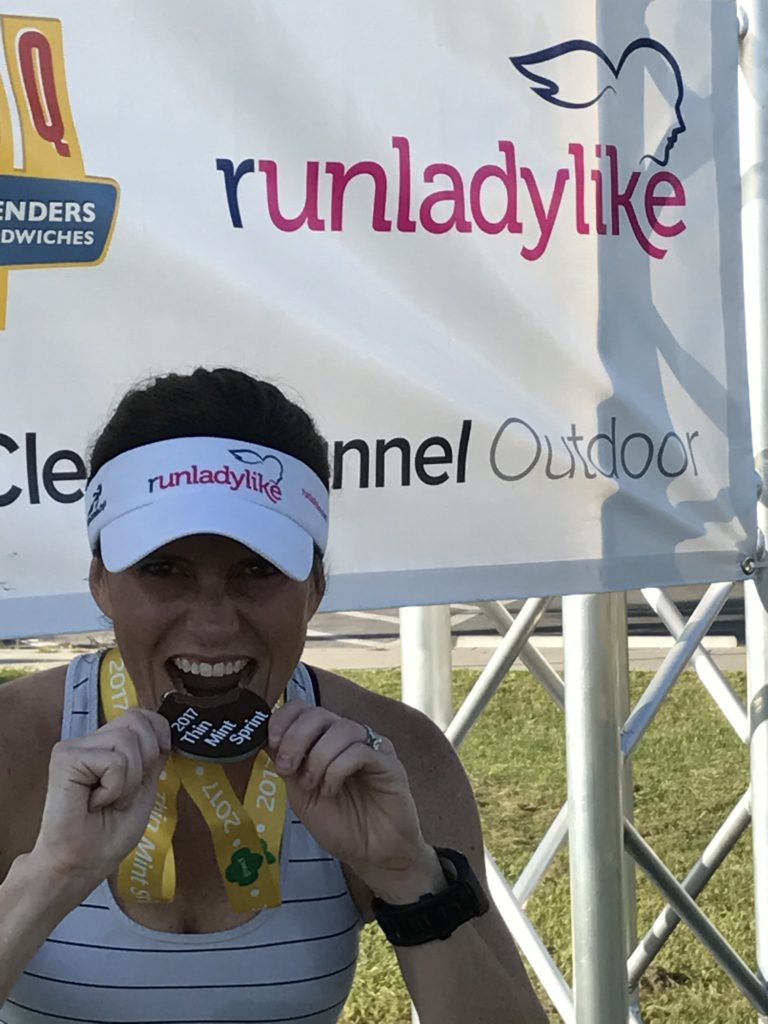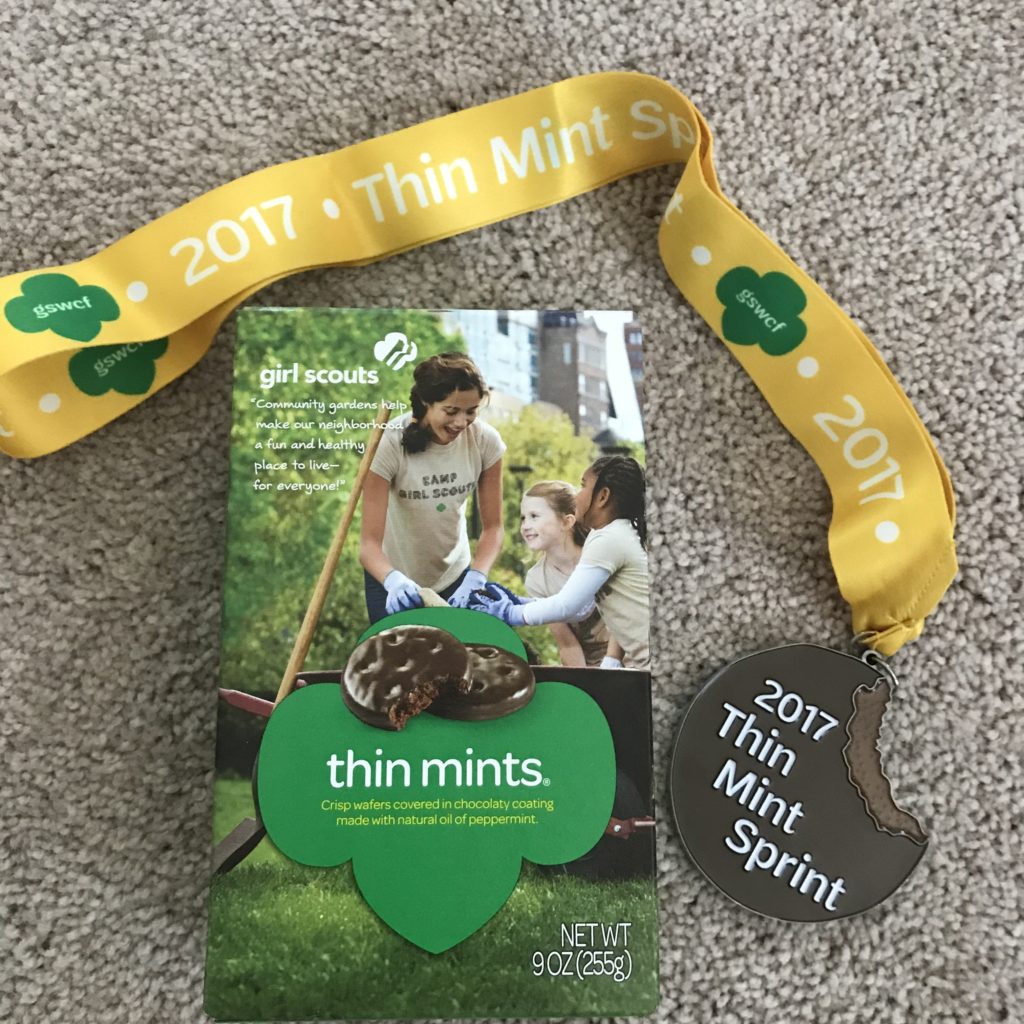 5. While in Chicago, Baby rUnladylike turned 8 months old.
Yes, amidst all the chaos, we managed to remember to pack the sticker and blanket … can't miss this girl's monthly birthday! She enjoyed being a big city girl. Illinois was the seventh state she's visited in her short little life!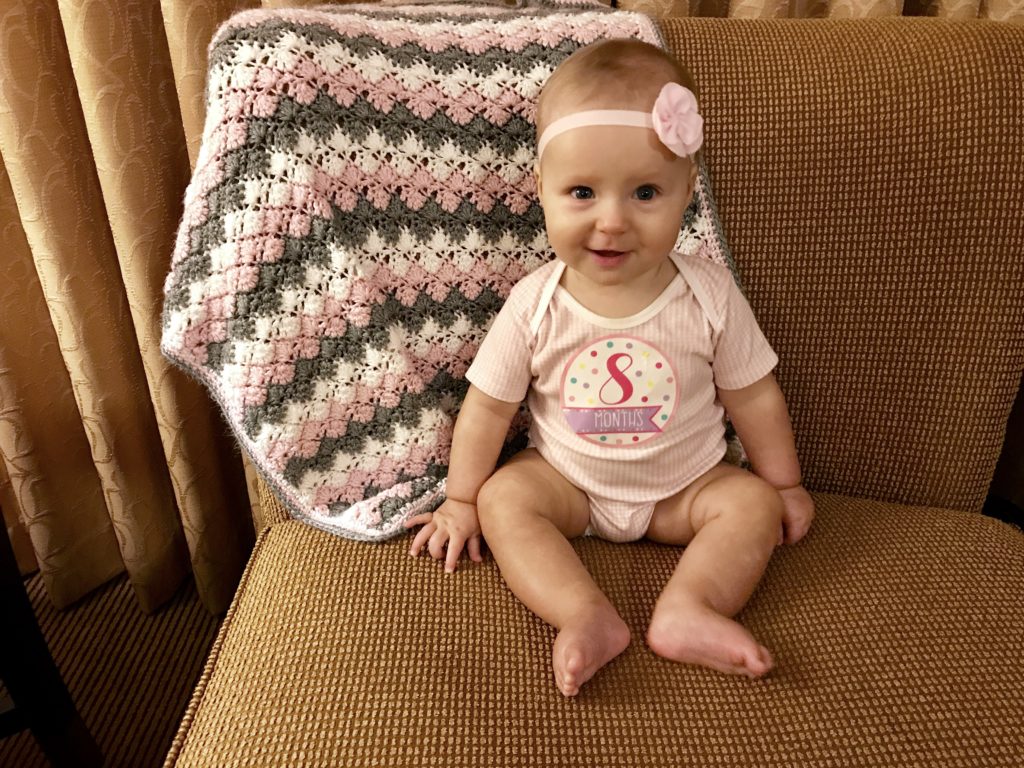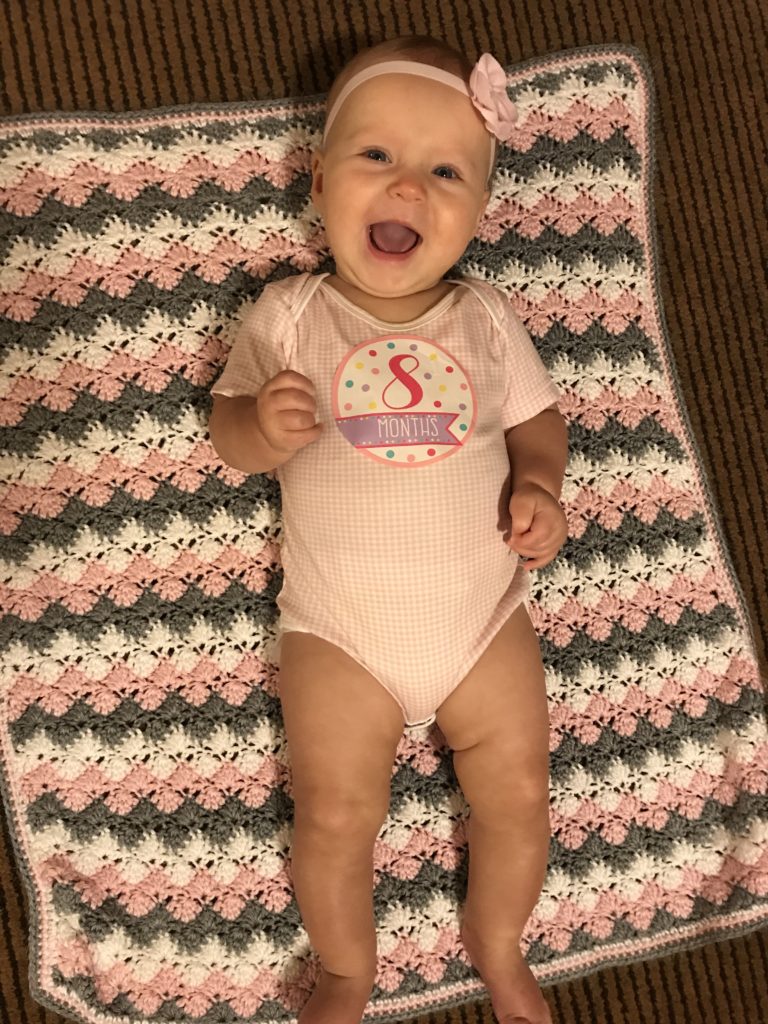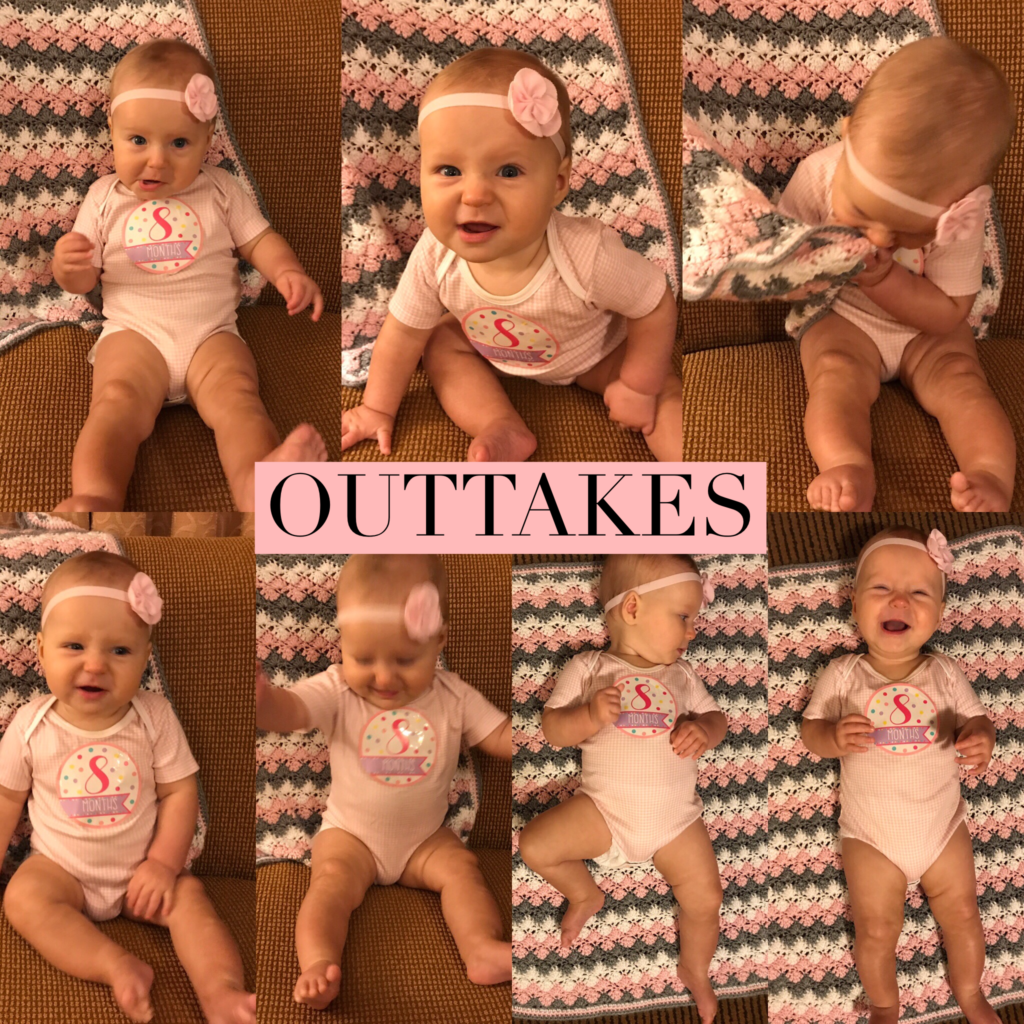 Tell me what you have been up to the past few weeks? How is your training going? What interesting things are happening in your life? Who else loves running in Chicago?