Race Week Thoughts & Weekly Training Recap: January 6-12
January 13, 2014
After weeks and months of training, race week has finally arrived. The last time I said that, I was about to take on 70.3 miles in my second half Ironman race (last fall). Somehow, that seemed bigger. A more monumental race. But in many ways, my half marathon this Saturday (ZOOMA Florida in Amelia Island) feels the same way. I'm gunning for a personal best. I've been working hard to get there. And based on my training and performance, all signs indicate I should be able to turn my goals into reality. We never know what race day will bring us, but I believe I am capable of taking these 13.1 miles and owning them.
Without getting too technical, my goals for this weekend's half marathon boil down to this:
Run with heart. Give it everything I've got and leave nothing on the table.
Be mentally comfortable with being physically uncomfortable. I've never run a half marathon where there wasn't a moment (or lots of moments) when I've thought … I'm not sure I can keep pushing. It is the moment when you want to ease up. When you tell yourself, "Maybe this isn't my day." I want to push past that. I know it's going to hurt. I want to try to accept that and keep pushing.
Run my best. Literally. I want to run my fastest half marathon to date and feel strong doing it.
Have fun! This race will be a fun weekend getaway with my best running friend Tammy (this is what happened on our last running road trip). And since I'm an ambassador for this race, I'll also get to meet the other fabulous ambassadors I've been getting to know online during the past 5 months. I want to laugh a lot. Smile a lot. And learn a lot from the other great runners around me.
Here's how last week's training went:

MONDAY & TUESDAY
REST
My hamstring was a little tight after last Saturday's 14-miler in the sub-freezing temperatures. I got a sports massage on Monday and took an extra day on Tuesday to fully recover.
WEDNESDAY
Speed work: 5.5 miles with 5 x 1,000 meters at 6:40 pace with a slow 400-meter recovery jog between each. The run was rounded out with a 1-mile warm-up jog (and dynamic stretching) and a cool down. You can read more about proper running warm-ups here.
THURSDAY
10.2-mile easy bike ride on the trainer (keeping my cadence at 90)
On Thursday evening, I got to see elite runner and Olympic silver medalist in the marathon Meb Keflezighi speak. In case you missed it, here is the advice he shared.
FRIDAY
5-mile tempo run: 1-mile warm up, 3 miles at short tempo pace (7:25/mile) and 1-mile cool down + stretching
This is one of those runs that I reeeaaallllyy did not want to do. I got home late from work on a Friday night and tried to talk myself out of doing this. But I knew I would be miserable and disappointed if I didn't get my tempo run in. This is one of those workouts that proves that you are always happier after doing your workout than making excuses.
SATURDAY
10.7-mile easy bike ride on the trainer (keeping my cadence at 90)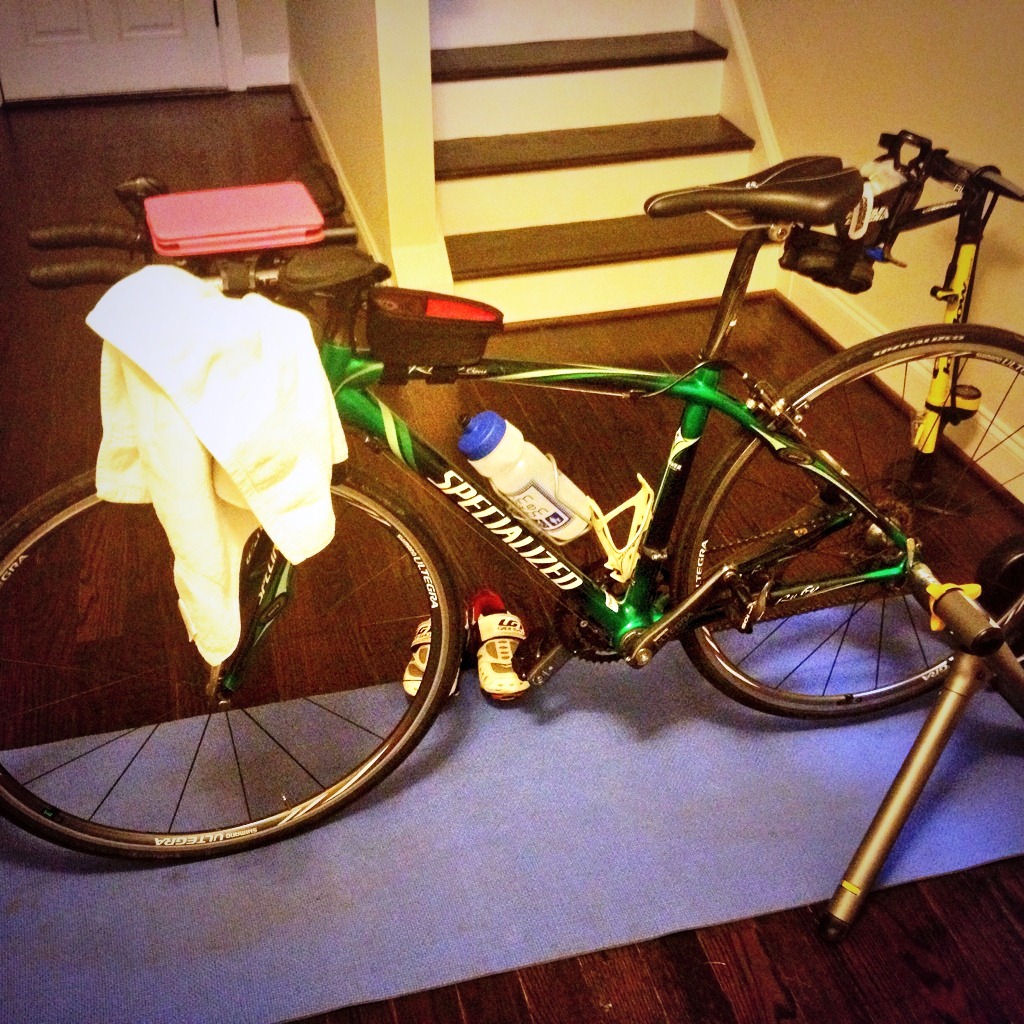 SUNDAY
8-mile run at 7:53 average pace, with my fastest mile at 7:17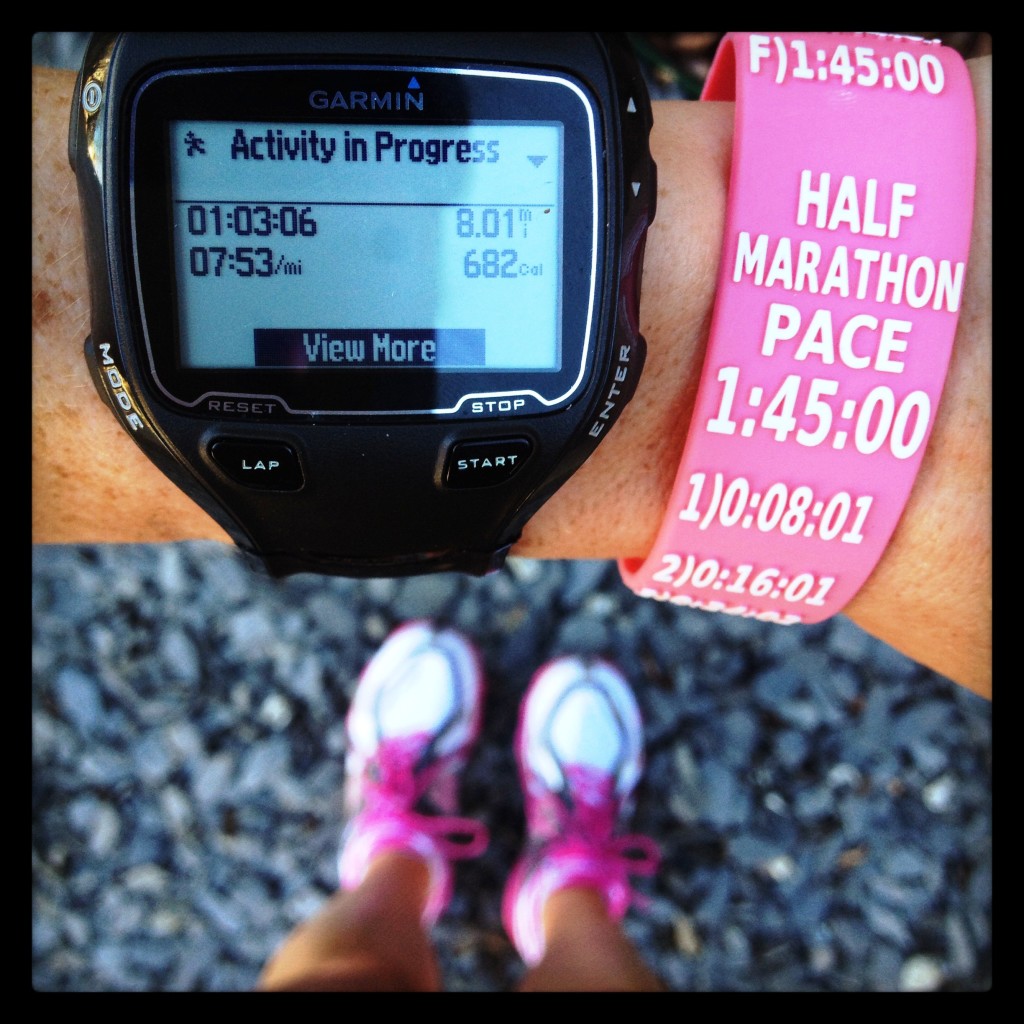 This was my last "long" run before ZOOMA. I was hoping to average about 8:10 but ended up running faster than anticipated despite warmer temperatures and hills. This was a great confidence builder before race-day. I also tested out my 1:45 Pace Band to make sure it was comfortable while running. I'll be wearing it in the race this weekend. I discovered these in December and I love that you can customize them by time and color as a handy tool to keep you on track.
After my run, I hosted a dinner party for 8 people and we made our own pizzas. Let the carb loading begin. Did I mention Häagen-Dazs ice cream was also involved?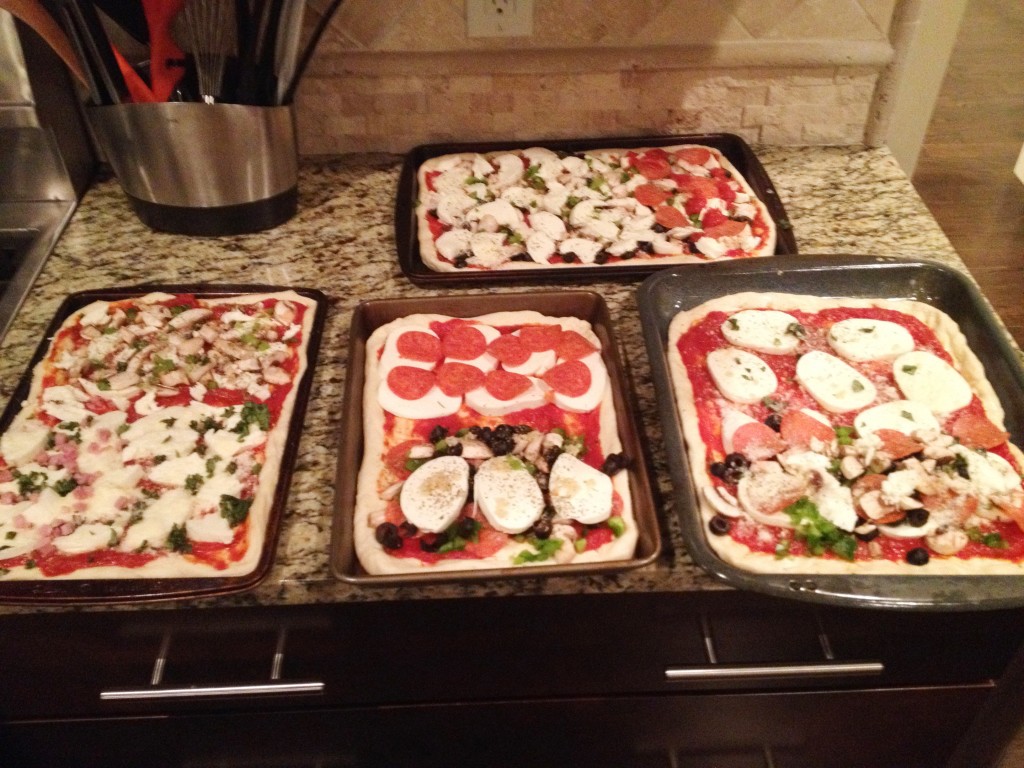 For daily updates and real-time coverage of race week and Saturday's race, be sure to connect with me here too:
Twitter: @rUnladylike
Facebook: https://www.facebook.com/runladylike
Instagram: http://instagram.com/runladylike/
Daily Mile: http://www.dailymile.com/people/jesica
Pinterest: http://www.pinterest.com/JesicaD/
Follow rUnladylike with Bloglovin
Looking for tips to help you prepare for your next race? Here are a few articles you might enjoy:
26.2 Running Mantras
Race Day Packing List
Positive Perspectives: How to mentally focus on race day
Do you have any race-week rituals you always do before a big race? What was the running, fitness or racing highlight of your week last week?