2015 Rock 'n' Roll Seattle Half Marathon Race Weekend {in 10 Words}
June 14, 2015
Every time I visit Seattle, I want to go home, pack all my bags and move here immediately. Seattle is such an incredible city. The food, the people, the views, the culture, the running – I love it all. Speaking of running, I ran the Rock 'n' Roll Seattle Half Marathon on Saturday with my friends from Brooks Running and an inspiring group of women. In honor of my tenth half marathon, I thought I would recap the weekend and the race by describing it in 10 words. (You can also read a detailed recap/review of this race from last year here.)
1. Community
When I think about why I love running, the number one reason is the amazing and uplifting community that running creates. It has the power to unite people of all abilities and backgrounds through a shared bond that's inexplicable but completely understood. Community was what my race weekend in Seattle was all about.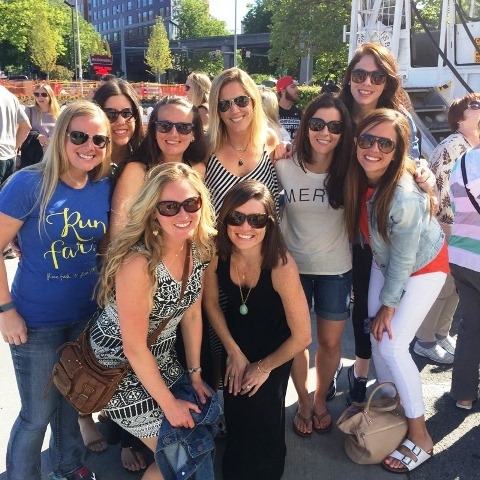 I shared the weekend with seven inspiring female runners who embody what it means to be part of the running community. We spent the weekend running, walking, eating, talking, sharing stories, coveting Brooks running shoes (especially these!) and doing a lot of laughing. But most of all, we lifted each other up which is what I love most about the running community. Be sure to check out all of these women and their inspiring stories and Web sites. They are such a special group.
Anne from fANNEtastic food
Emily from Daily Garnish
Janae from Hungry Runner Girl
Kristen from Fit Bottomed Girls and Fit Bottomed Eats
Lora from Crazy Running Girl
Meghann from Meals and Miles (and my new neighbor in Tampa)
Tina from Carrots 'N' Cake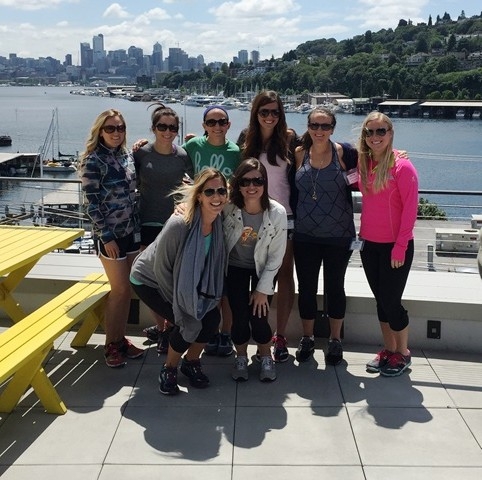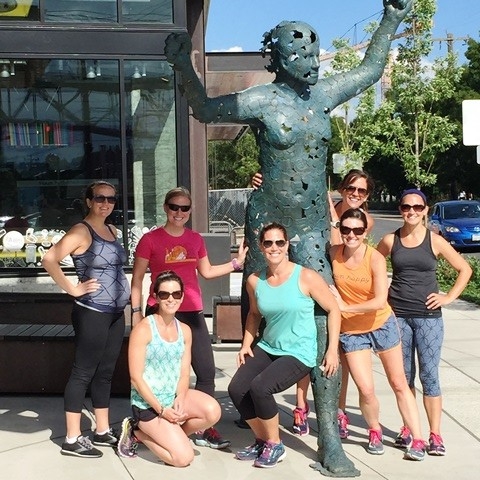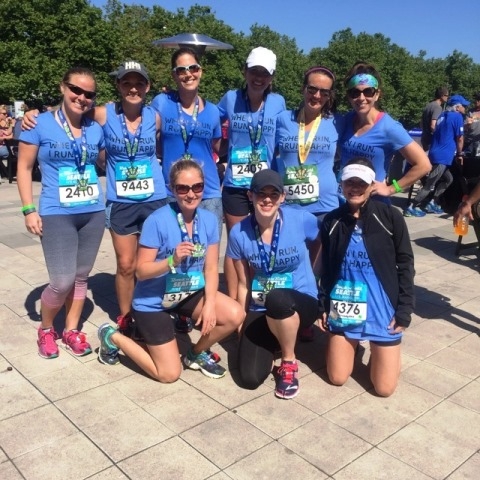 2. Scenic
Seattle is a stunningly beautiful city. From the picturesque views to the race course itself, Seattle is easy on the eyes and the heart.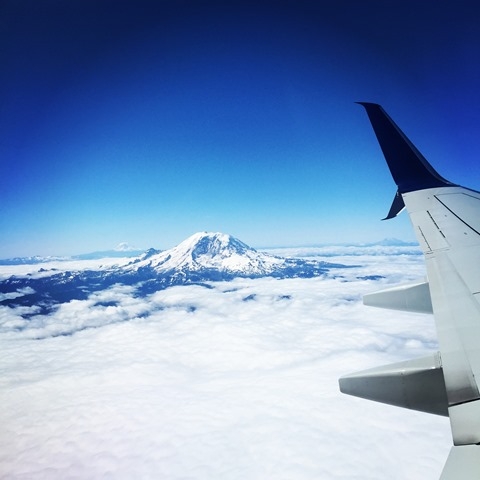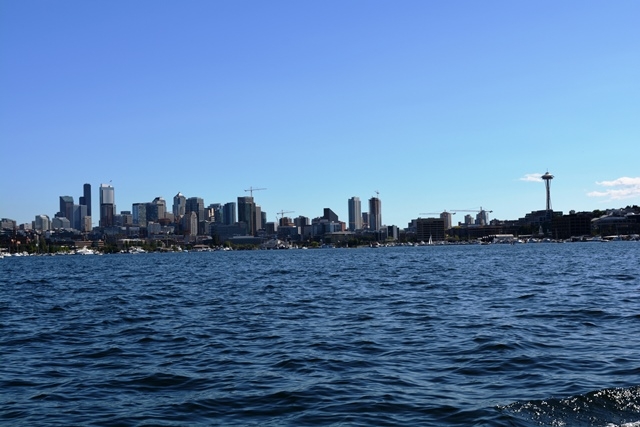 Even the views from the race course were breathtaking.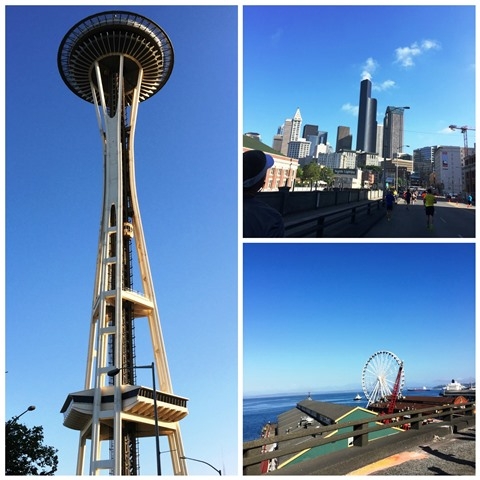 3. Struggle 
The race itself was a bit of a struggle. I got only 8 hours of sleep combined during the 2 days leading up to the race and hadn't been running much volume since moving to Tampa. Although I was running for fun without any goals, I always want to feel good and strong during every race. From mile 3, I knew this was going to be a fight to the finish and not nearly as smooth and darn near perfect as the previous year.
My plan was to keep my pace between 7:40 and 8:00 minutes per mile. I was pretty consistent during the first half of the race, although my energy levels were feeling low early on. I took a GU at mile 3 and was drinking Gatorade at every stop it was offered. I also took a salt pill somewhere around mile 5.
Miles 1-7
7:36, 7:43, 7:44, 7:41, 7:53, 7:45, 7:46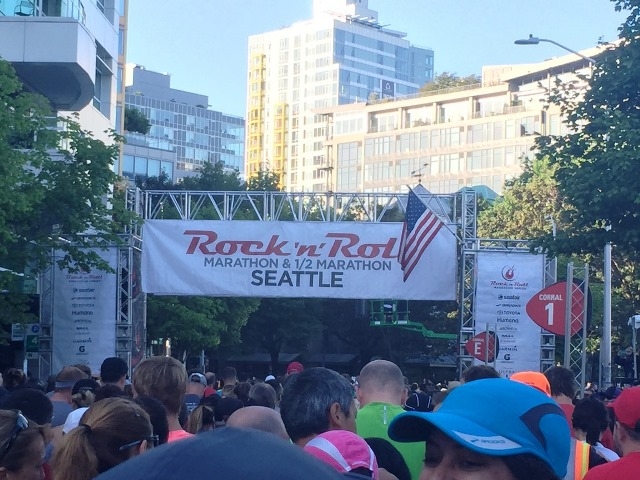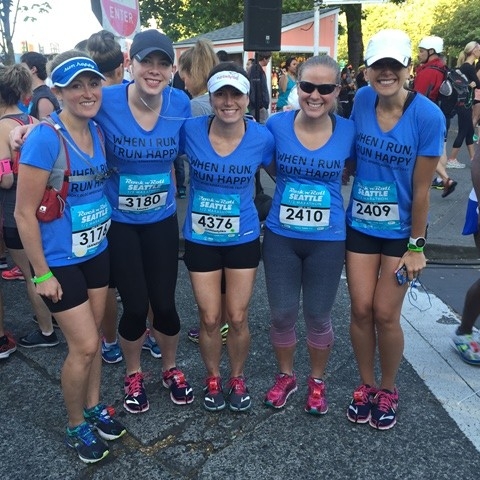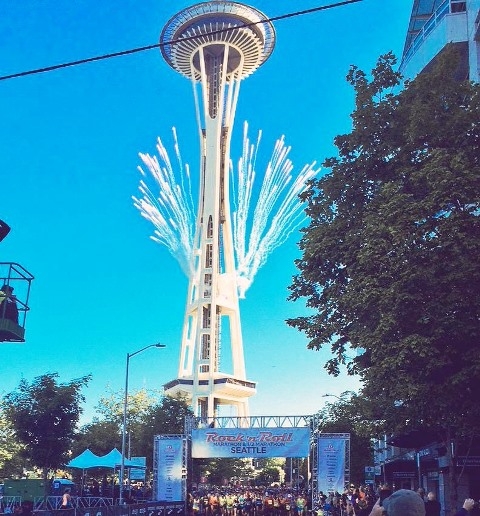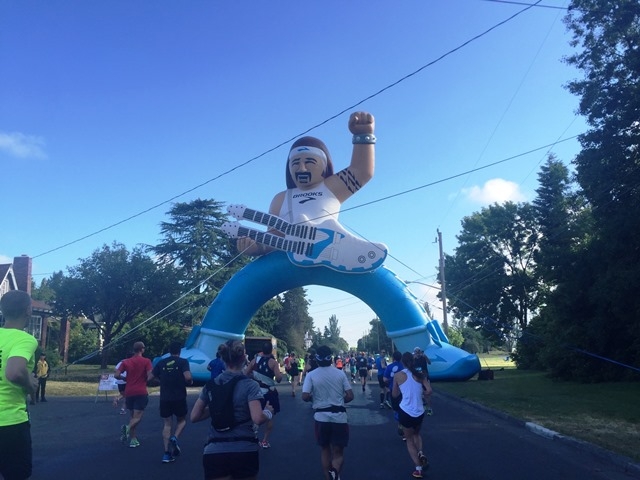 Miles 8-13.1
7:54, 8:22, 7:56, 7:51, 7:56, 7:45, 8:00 (last 0.42)
The steepest hill is during mile 8, which then leads into a tunnel that's about a half mile long (and hot). My watch lost satellite reception during mile 9, which is what I believe accounted for the inconsistent split. As the miles ticked off, all that was going through my mind was "just hold on." Although the weather was beautiful, it was extremely hot. The humidity was about 80 percent that morning and much hotter than last year. I took another GU somewhere around mile 9 or 10. The hills, especially after the 11-mile point were getting to me. Lora and I hung together the last three miles and being able to see her kept me motivated to keep moving forward.
At the finish, my watch read 13.42 miles, 1:45:21, 7:51 pace.
Given that the course was long (I tried to run the tangents but like last year I still clocked in at 13.4 total miles), here were my official results. I ran about 7 minutes slower than last year and unfortunately a slower second half than first half with all the hills on the backside of the race.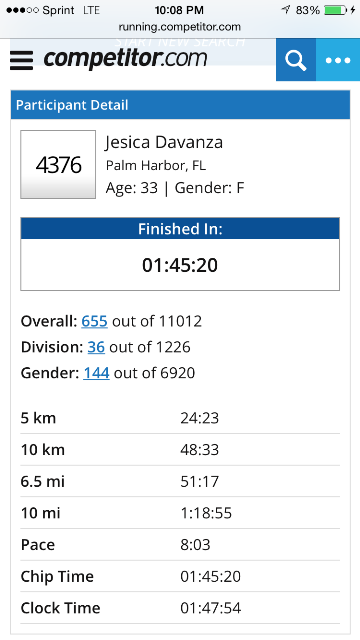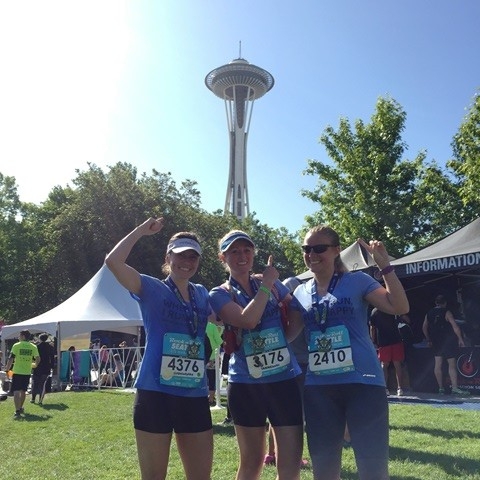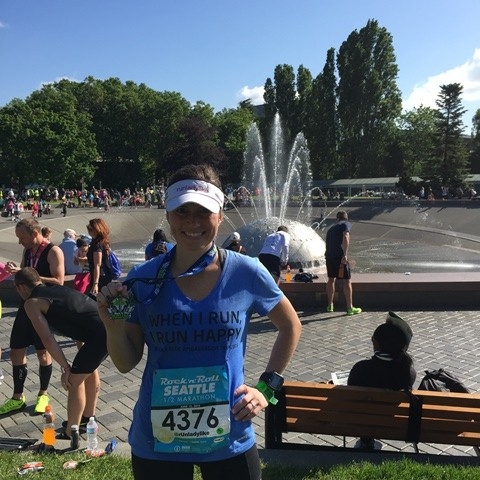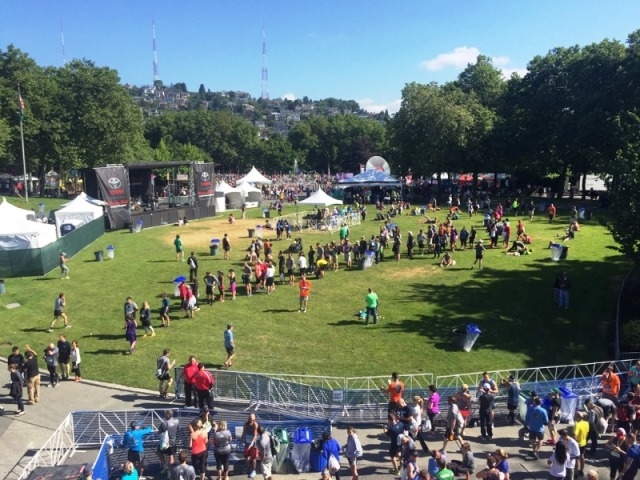 This is one of my favorite races. This was my third time running this race, and I would highly recommend it for anyone looking for an amazing half marathon race weekend getaway. We spent about an hour after the race in the VIP area and I got a post-race massage which was heaven!
4. Delicious
Running and eating seem to go hand-in-hand, and boy did we do some eating in Seattle.
As soon as we arrived in Seattle on Friday, it was all about lunch. We headed to Brooks Running headquarters and had lunch with their CEO Jim Weber (who is totally awesome and who also ran the race on Saturday). They have a cafe on site called the Brooks Beastro and a beautiful outdoor patio overlooking Lake Union and downtown where we ate.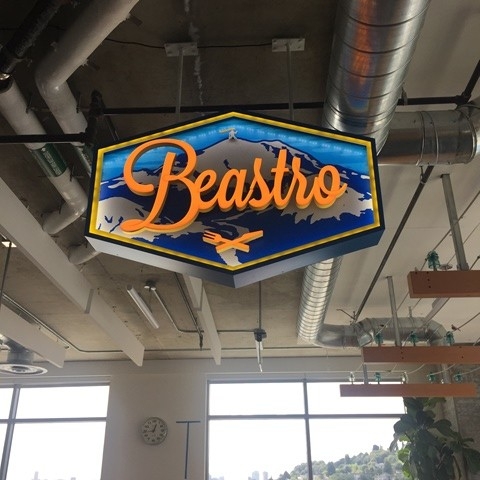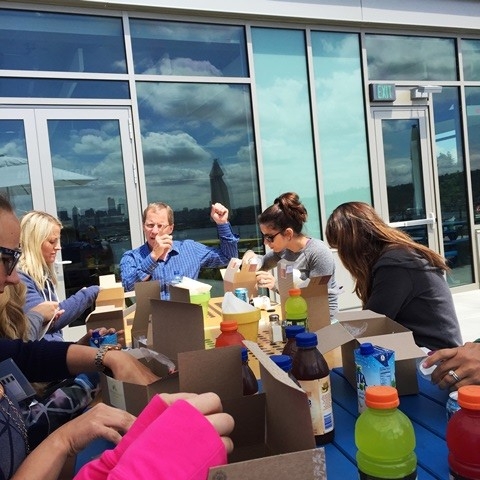 The night before the race was all about pizza (not something I typically eat before a race but when running for fun, eat all the pizza, right?) We also tried every dessert on the menu. Literally. Coincidence I struggled during the race Saturday? Hmmmm.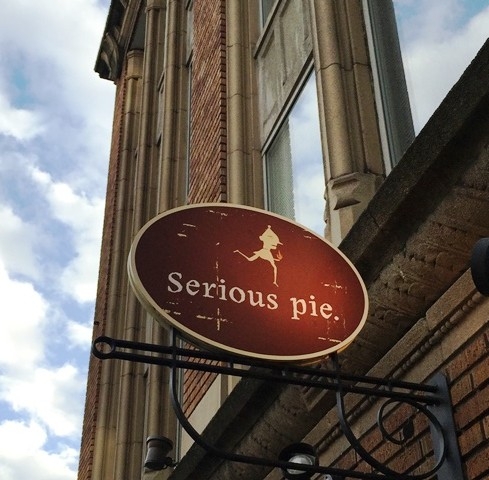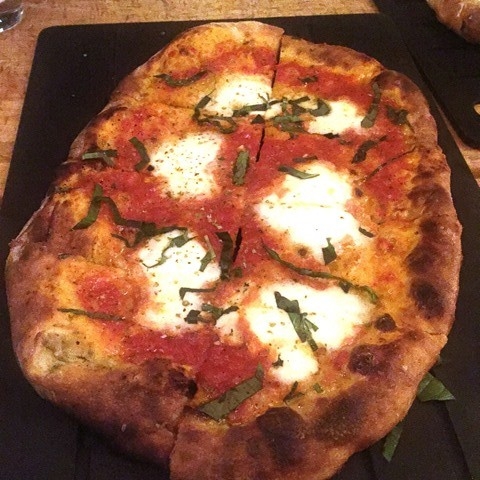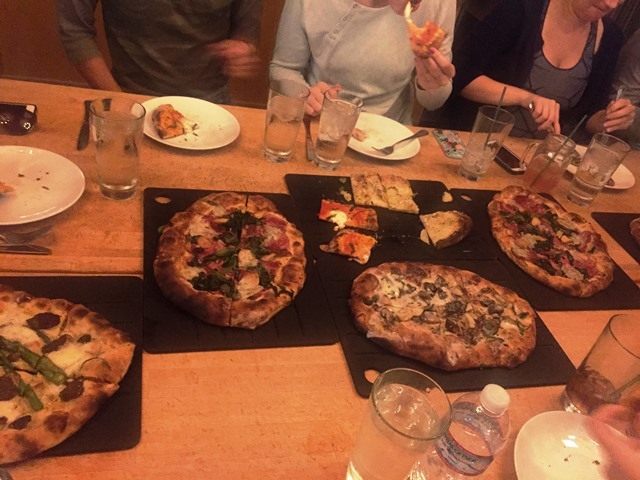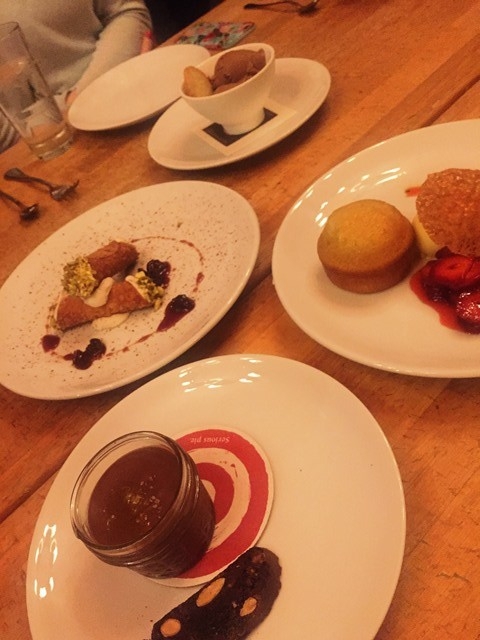 Of course there was a stop at Top Pot Doughnuts.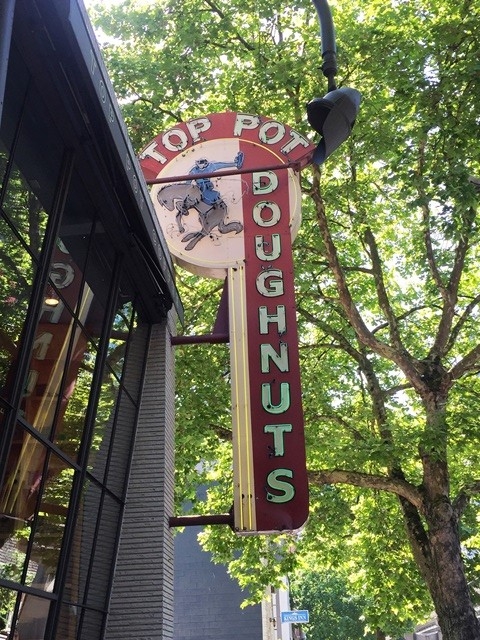 And Portage Bay, which is an incredible spot for lunch/brunch that you can't miss when you're in Seattle. It has an incredible fruit and whipped cream buffet that is to die for. I had a scrambled egg hash as my post-race recovery meal.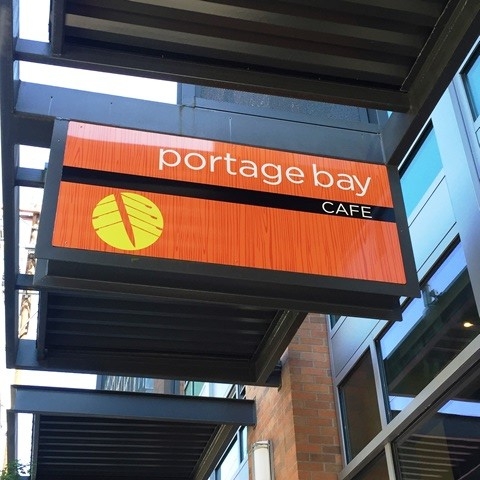 Our celebration dinner to end the weekend was at Loulay, which was simply wonderful. I had the crab beignets, roast chicken and chocolate torte with a little bubbly. It was the perfect way to end the trip.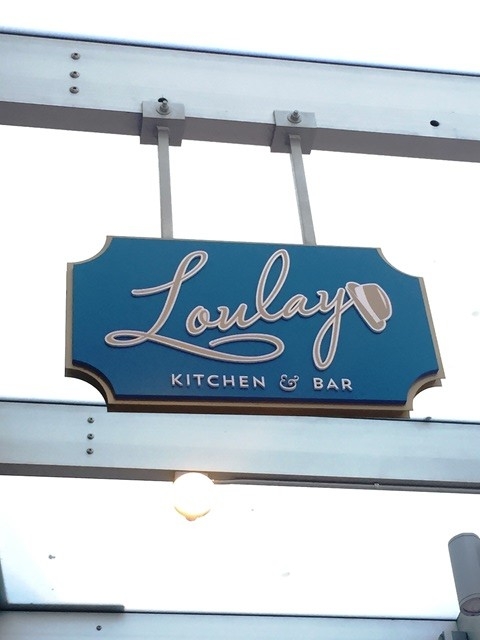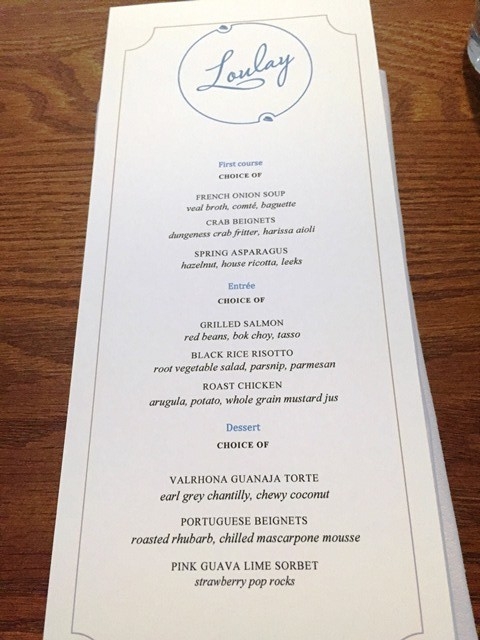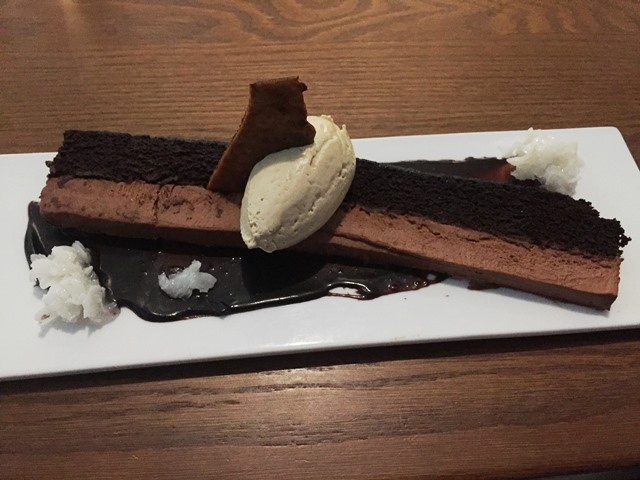 5. Hungry
With all that food, how could I possibly be hungry? Well, I wasn't that kind of hungry. I left the weekend hungry to train seriously for another big race. While I have loved running for fun and without any structure or serious training other than maintaining a solid base the past nine months, I am yearning to get back at it. There are other priorities that I must first attend to (cough, getting pregnant, cough) but man do I want to run fast and race. I know there will be plenty of opportunity to do so in due time, but my desire to tackle another big goal is getting stronger and stronger. A sub-3:30 marathon and a 1:35 half marathon will be first on the to-do list.
6. Inspiring
How could I not be hungry to conquer some big running goals after being around such an inspiring group of people? From the creativity and motivation of the ideas and people that work at Brooks Running to the awesome stories and performances of all the other runners I was with, I was completely inspired. I also had the chance to do a pre-race shakeout run with elite runner Deb Maier on the Brooks Beasts elite team who could not have been more amazing or inspiring. Deb was the 2012 NCAA indoor runner-up in the 3,000 meters and 5,000 meters and is the Cal record-holder in the 5,000 meters. She took us through a few warm-up stretches before a short little 1-2-mile shakeout run. (Deb is in the blue tank on the floor mat.)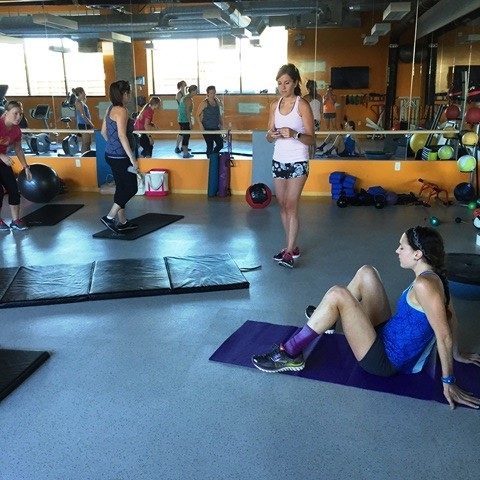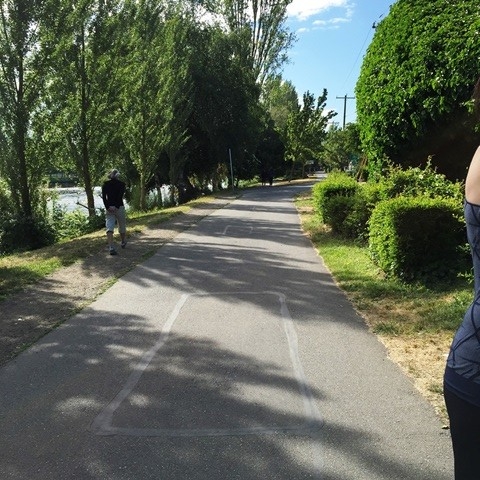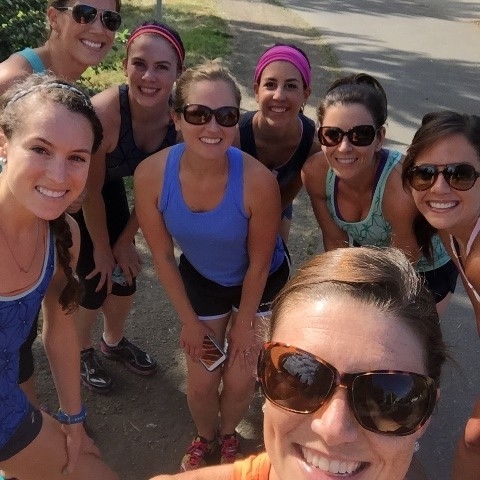 7. Athleisure
I spent the day before the race at Brooks Running headquarters learning from and talking to shoe and apparel experts as well as going behind the scenes in the Brooks lab.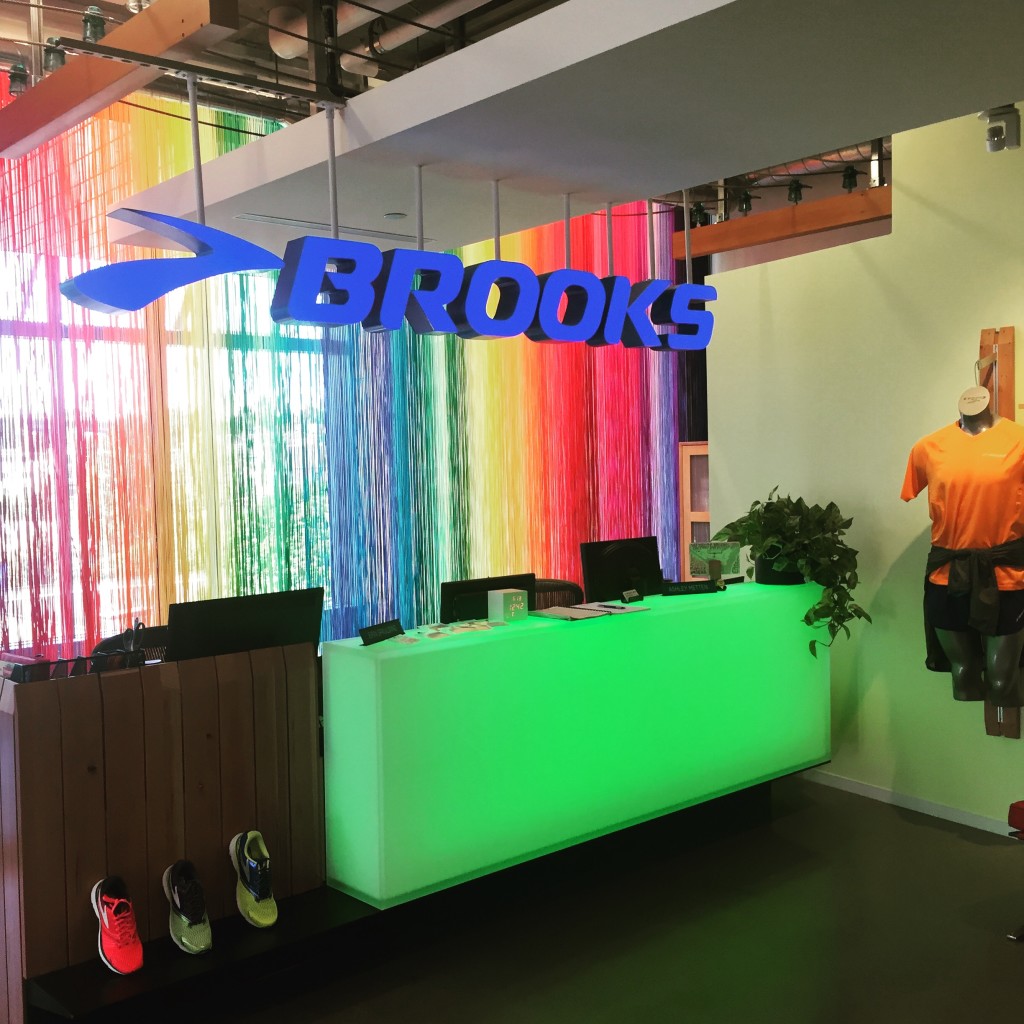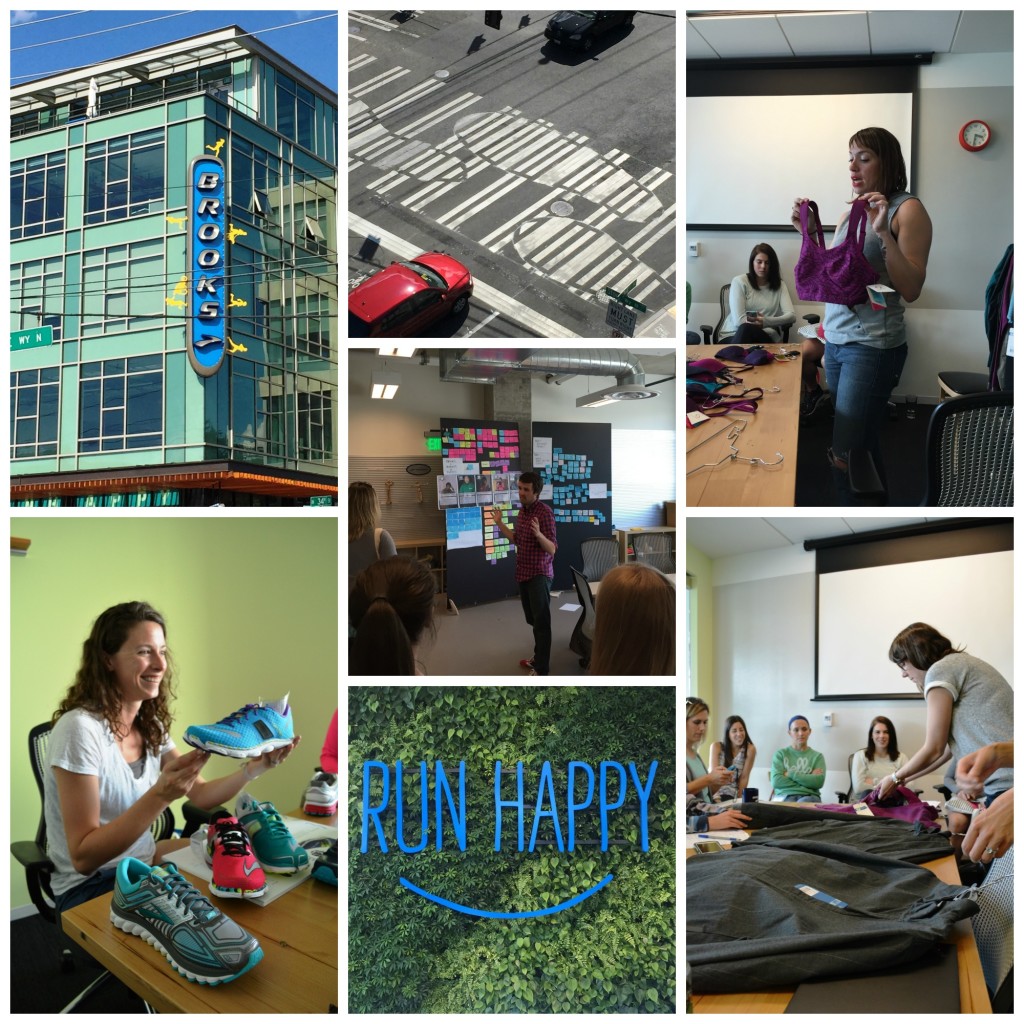 I saw many amazing things that are coming out this July as well as in spring 2016, but the one thing that stood out to me is the concept of "athleisure." One of the fastest growing markets in clothes and shoes is the concept of athleisure that combines running and athletics with our daily life. This completely speaks to me since I work out of my house and spend most of my days at my desk in casual active wear. The idea is creating amazing clothes that have all the innovative technology in today's running gear but infusing a level of fashion that people want to wear beyond their run.
Here are a few sneak peeks of some athleisure wear for women that is coming soon …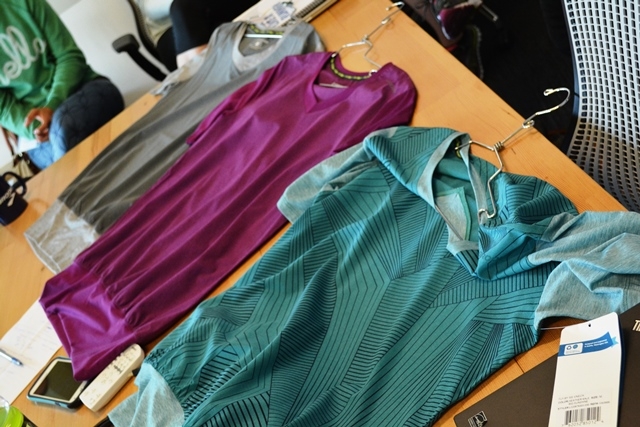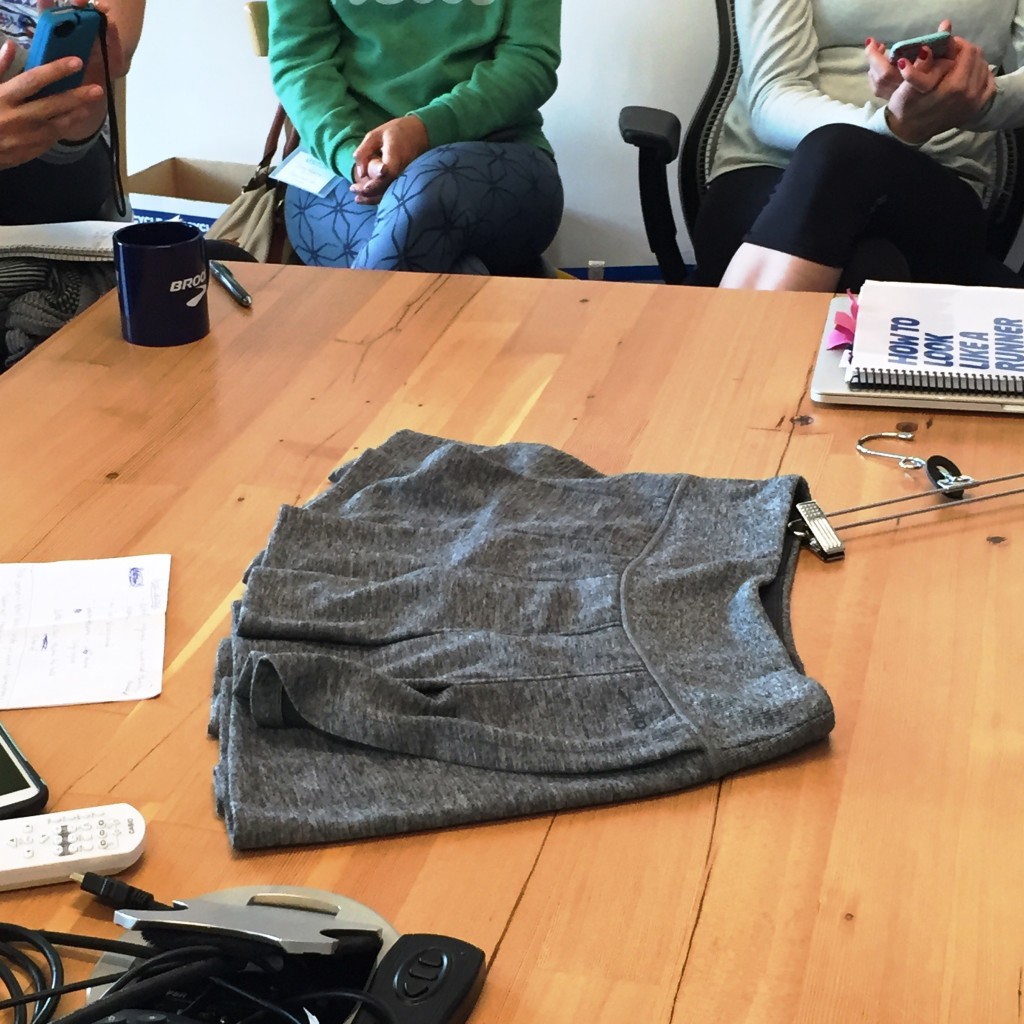 Although not for running, my favorite part of the athleisure concept is the Brooks Running Heritage shoe line. I wear my Chariots everywhere and Mr. rUnladylike loves his Vanguards. I have my eye on a new pair of Vanguards that I'm going to buy asap.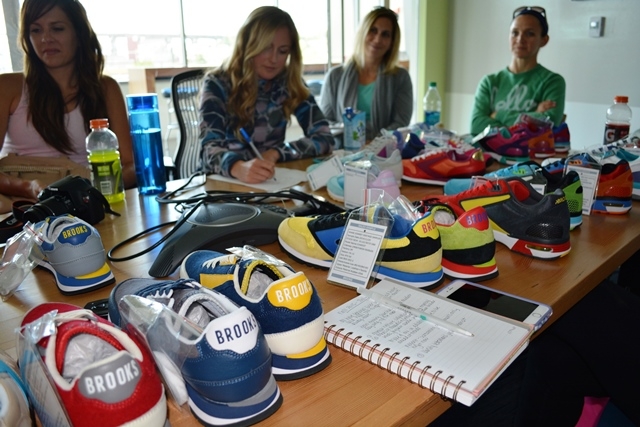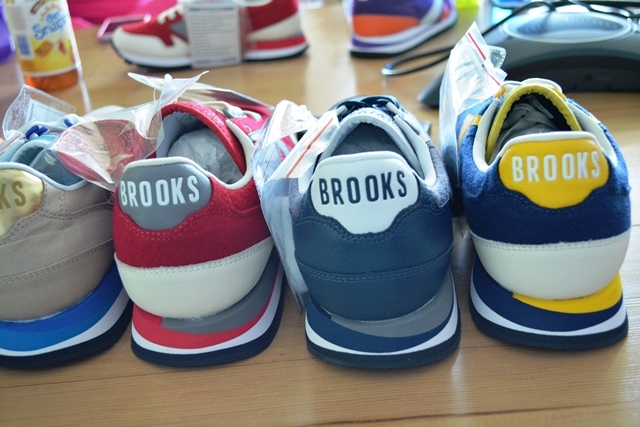 And of course (you knew it was coming), a look at the newest color of Brooks PureCadence 4s that are here for the fall season. I can't wait to get a pair. I love the fun pattern that runs above the sole. Best running shoes of all time.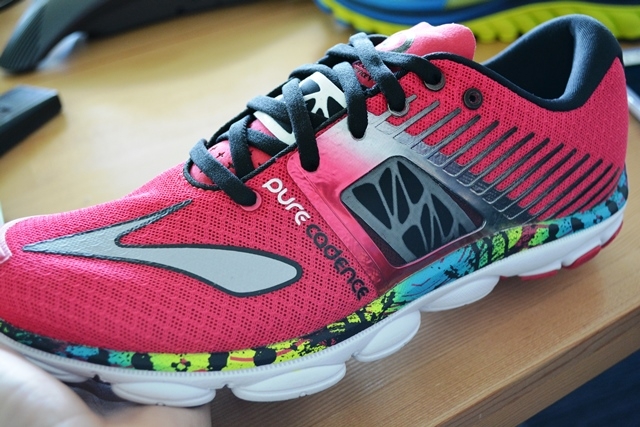 Finally, all of this and more is in the first Brooks Running storefront called the Brooks Trail Head located on the first floor of Brooks' new running headquarters. Maybe it's a good thing I don't live in Seattle after all. I would be here WAY too much.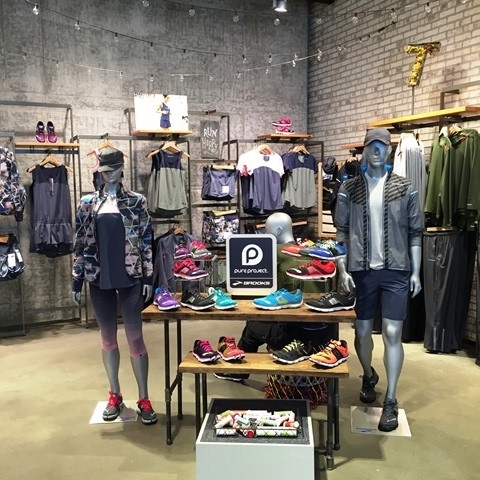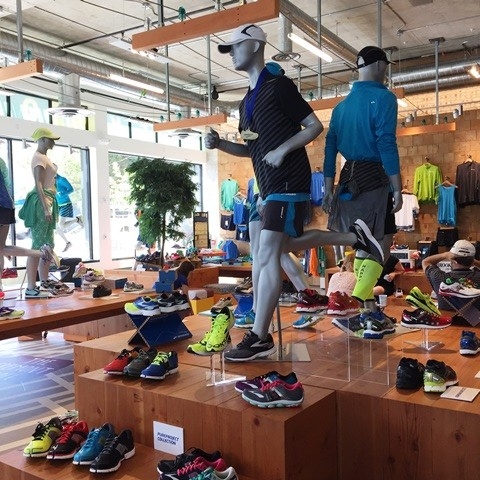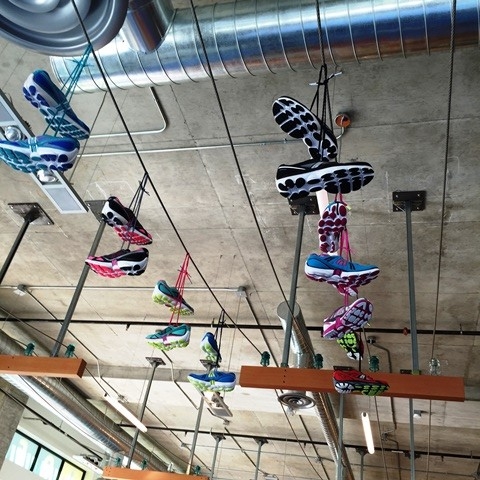 8. Happy
After spending a weekend with a brand and a group of people who are all about the Run Happy life, there's no other way to feel than happy.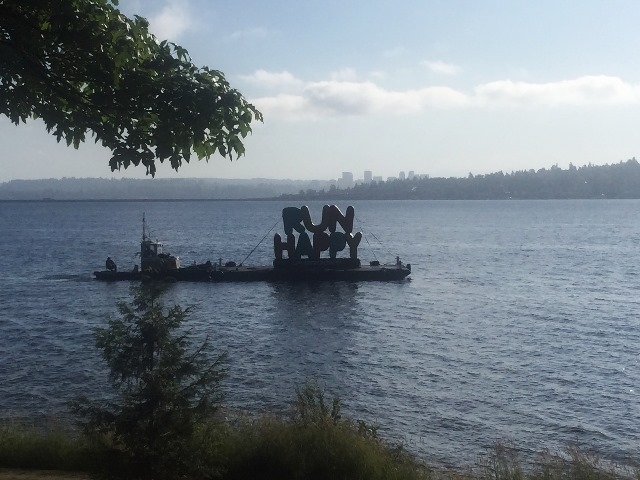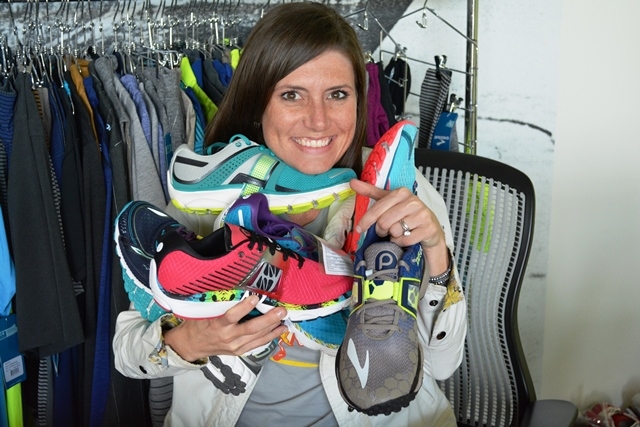 9. Renewed
I left Seattle today feeling refreshed and renewed. Even though my legs are a little sore, my spirit is content and my love of running grew just a little bigger.
10. Gratitude
Last, but most important, I simply feel grateful. Grateful to be able to be healthy to run. Grateful to Brooks Running for investing in everyday runners to help inspire more people to run happy and for giving me the chance to run this race and experience this weekend at no cost. Grateful to have created such wonderful friendships through running that last far beyond the miles. My heart is so full of gratitude.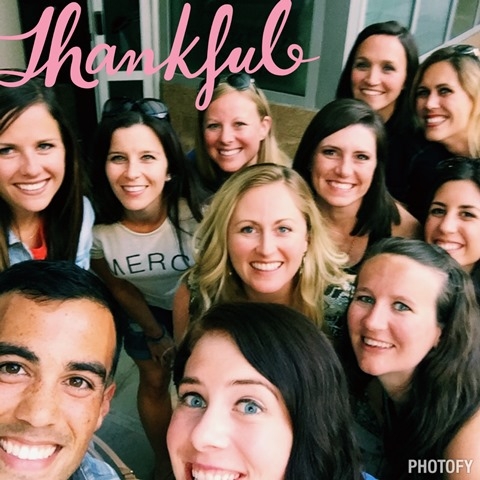 As part of being a Brooks Running Run Happy Ambassador, Brooks paid for me to travel to Seattle, including my airfare, transportation, hotel, meals and race registration. This was an annual trip that is part of being an ambassador for their brand. I am incredibly grateful for their generosity and continued support. All opinions about Brooks and any products or companies discussed on runladylike.com are my own unbiased and honest opinions.
What word(s) would you use to describe your last race? Tell me about your weekend of running!