Moving On Up
March 3, 2016
Nearly a year ago, my husband (Mr. rUnladylike) and I packed up our worldly possessions and moved from Georgia to Florida to start the next chapter of our lives. I said goodbye to Atlanta, a city that truly shaped the person I've become and changed my life in ways I never imagined. I said farewell to friends that will last a lifetime. To a place that holds memories, like my wedding day, our first house together and the roads where I fell in love with long distance running. Little did we know that it would be nearly a year until we found the place where we would finally settle down in our new surroundings. At long last, the day we've been waiting for has arrived.
I'll let you in on a little secret. Florida was never the place I saw my life playing out. I grew up here and spent the first 23 years of my life in Florida. I always said I was never coming back. I dreamed of the west coast, mountains and cooler temperatures. But when it really comes down to it, where you live is about who you get to spend your life with, and our entire family and many of our dear friends are here. If I've learned anything during the past 10 months, it's that you love anywhere you live where you get to see your closest friends and family every day.
Those of you who are regular readers of runladylike.com know that Mr. rUnladylike and I have been building a house for the past eight months. We lived in a condo on the beach for the first three months while we decided where to live. Once we made the decision to build, things I never thought would be that important to me hijacked my brain: paint colors, tile sizes, grout shades, light fixtures, marble slabs …. trust me, you do not want me to go on. For the past seven months as we've designed our house, we've been living with my parents. Most people gasp in horror when we tell them that. But, if you knew my parents, you'd want to live with them for a while too. There is no amount of gratitude that could possibly convey my appreciation to my parents. I'm not sure how I became so lucky to have them as my mom and dad, but I'm so grateful life gave me them.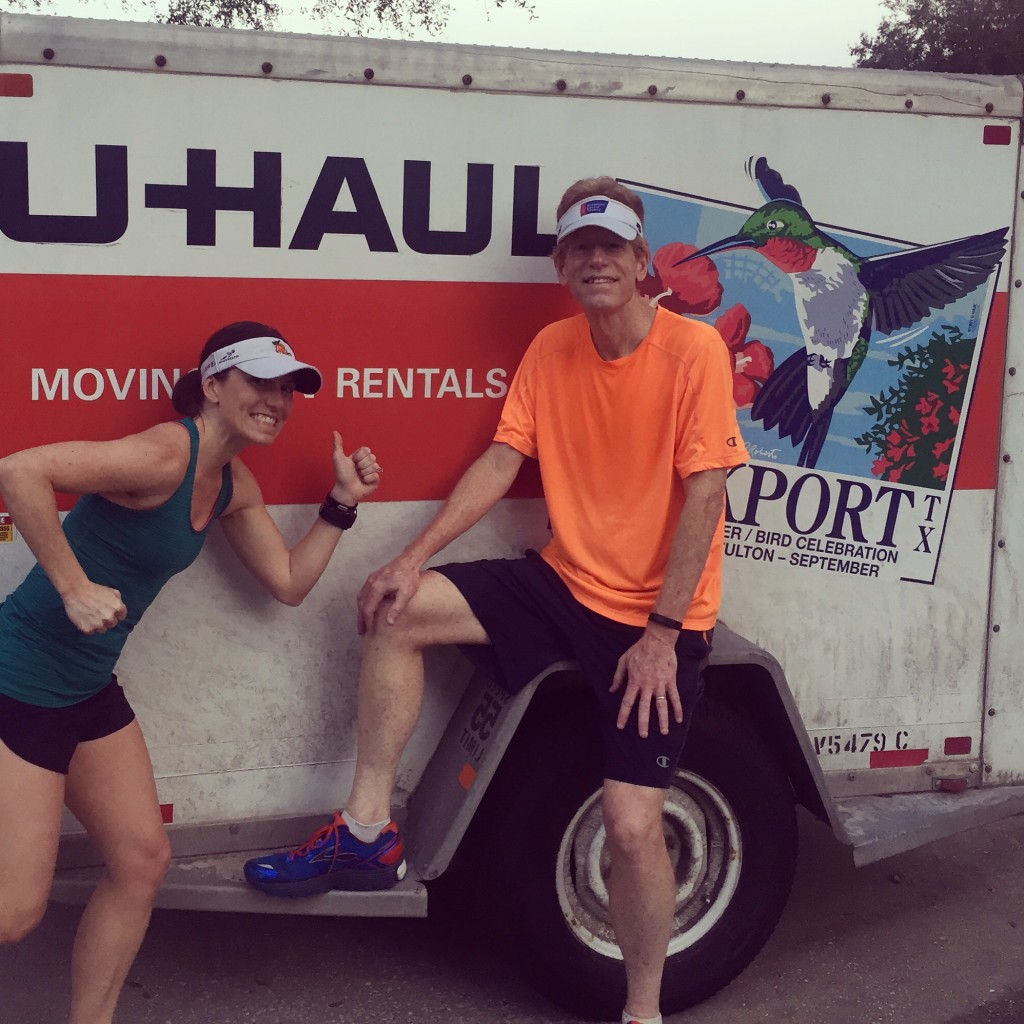 Yesterday, we got the keys to our dream home. Today, starts the next chapter.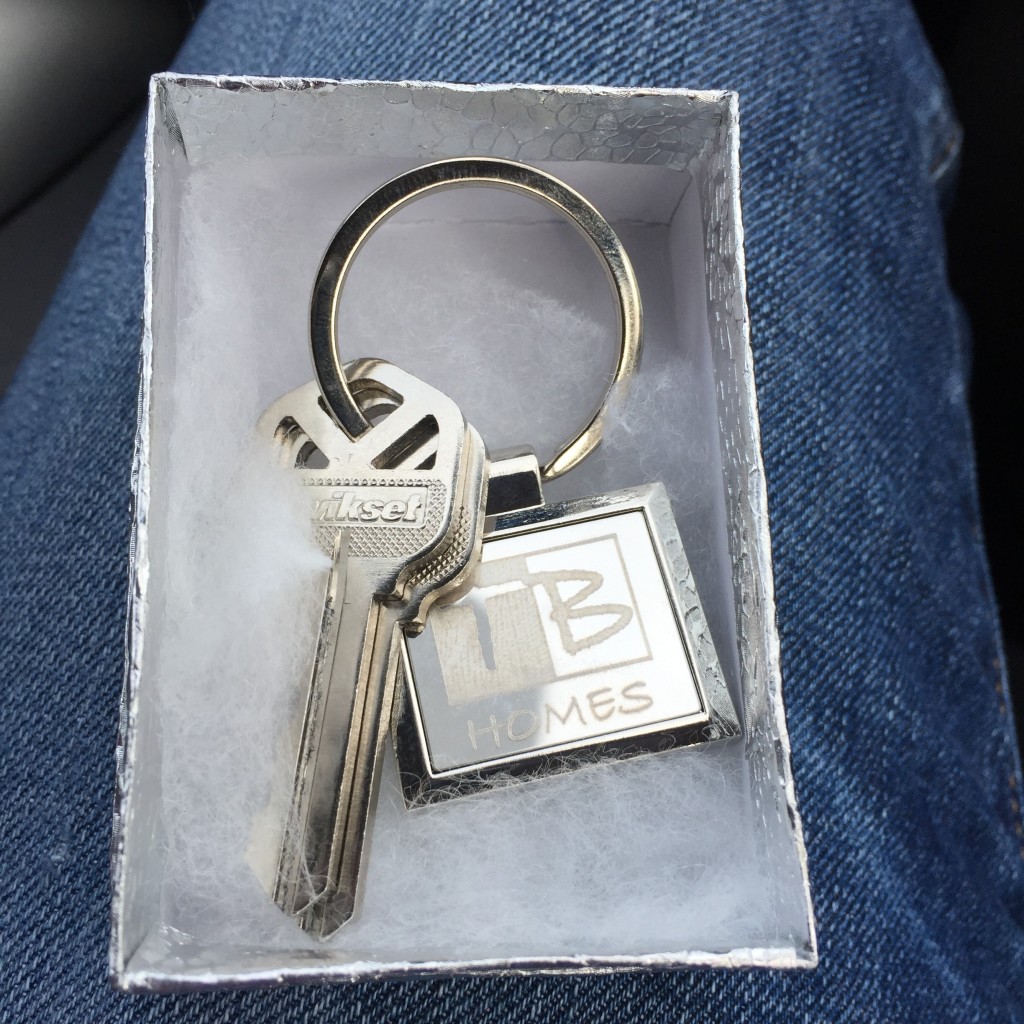 Here's a sneak peek of the inside (our kitchen). I'll share more pictures soon.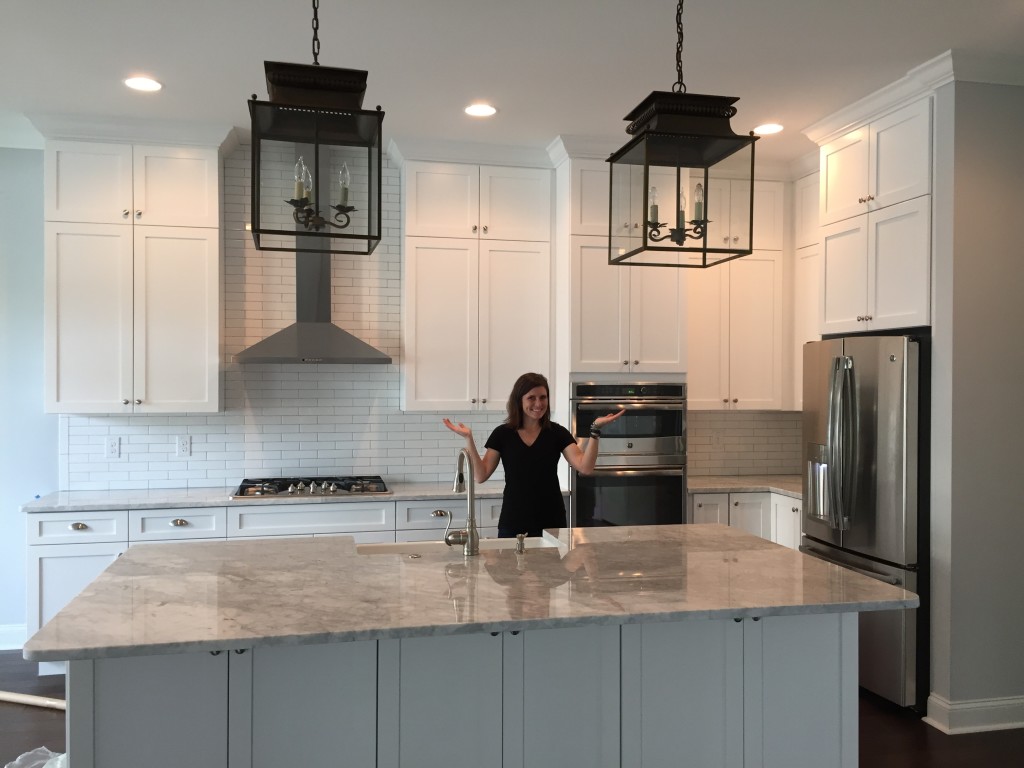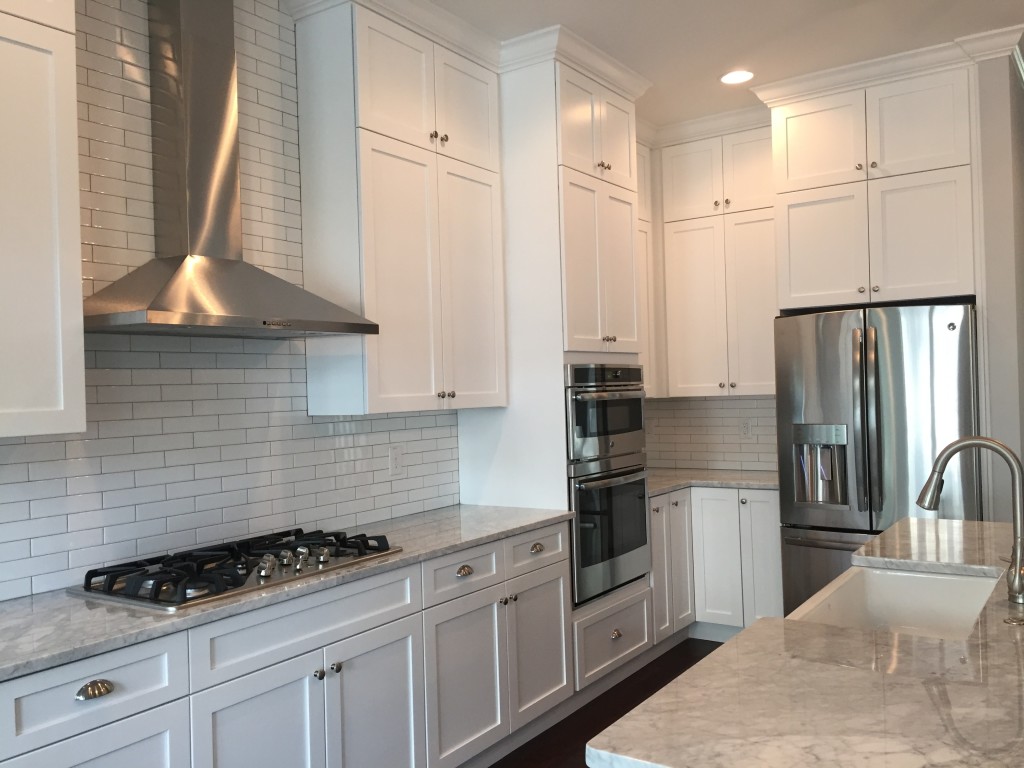 As you can imagine, I learned many valuable lessons during the past year of living as a nomad with all my stuff in a storage facility and seven months under the same roof with my parents where I grew up. Here are a few of those lessons…
Family and friends are everything. Being able to see your family and the people you care about most on any given day is a true blessing.
I got to see the power of unconditional love in new and profound ways. My parents are truly selfless, but living with them for seven months amplified that times a million. If it's possible to love two people more than you did before, I do.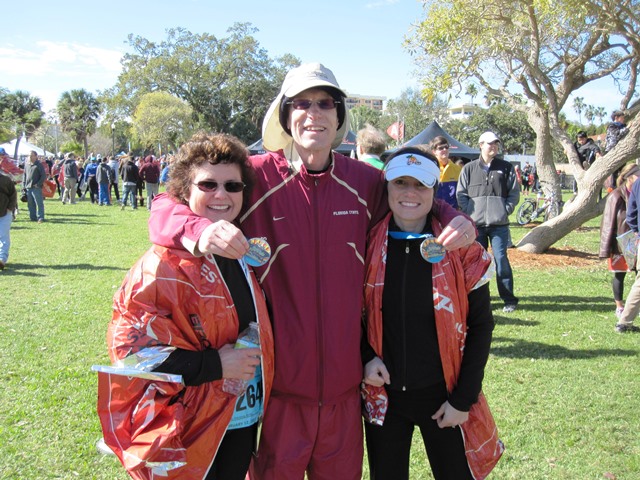 Running is there for you wherever you go. It was hard for me to leave my Atlanta running community and all my favorite routes and trails. But you find new routes, new roads and new friends. It's the one thing that stays the same when everything else around you is changing.
The quickest way to meet new people is to find runners and running groups. They treat you as if you've been friends forever and take you under their wing. I would have been lost without my dear pal Beth when I first moved here. I'm so grateful this blog and Twitter first introduced us four years ago and connected us as close friends in real life now.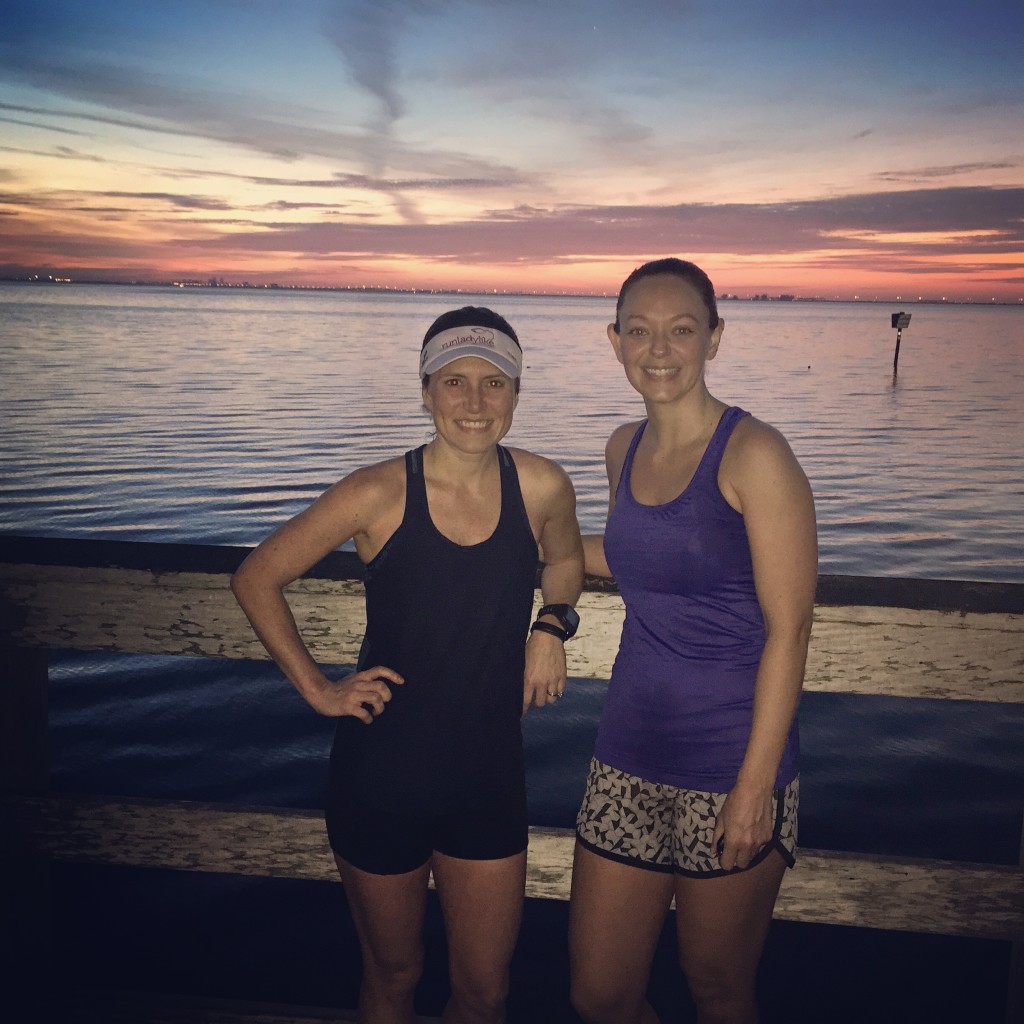 Running in Florida is hard. Honestly, it flat out sucks most of the time. I was built for cold weather running. The majority of the year is hot and very humid. I've learned (again) that running requires patience. It doesn't come easy but it will make me stronger. I have to accept the conditions I'm in and learn to adapt. I'm working on it.
You can survive winter running in Florida with all your winter running gear packed away in storage. There were literally only two days that required a long-sleeve running top.
It has been really special to get to run with my dad. He was an elite track athlete and former collegiate cross country coach. Now, he runs for fun and runs at least four times a week (he's got a 5K coming up this month). It has been really fun to get to run with him the past few months as well as cheer my mom on in person at her local races.
Living in a place where you can both watch the sun rise and set (typically while running) is a pretty special thing.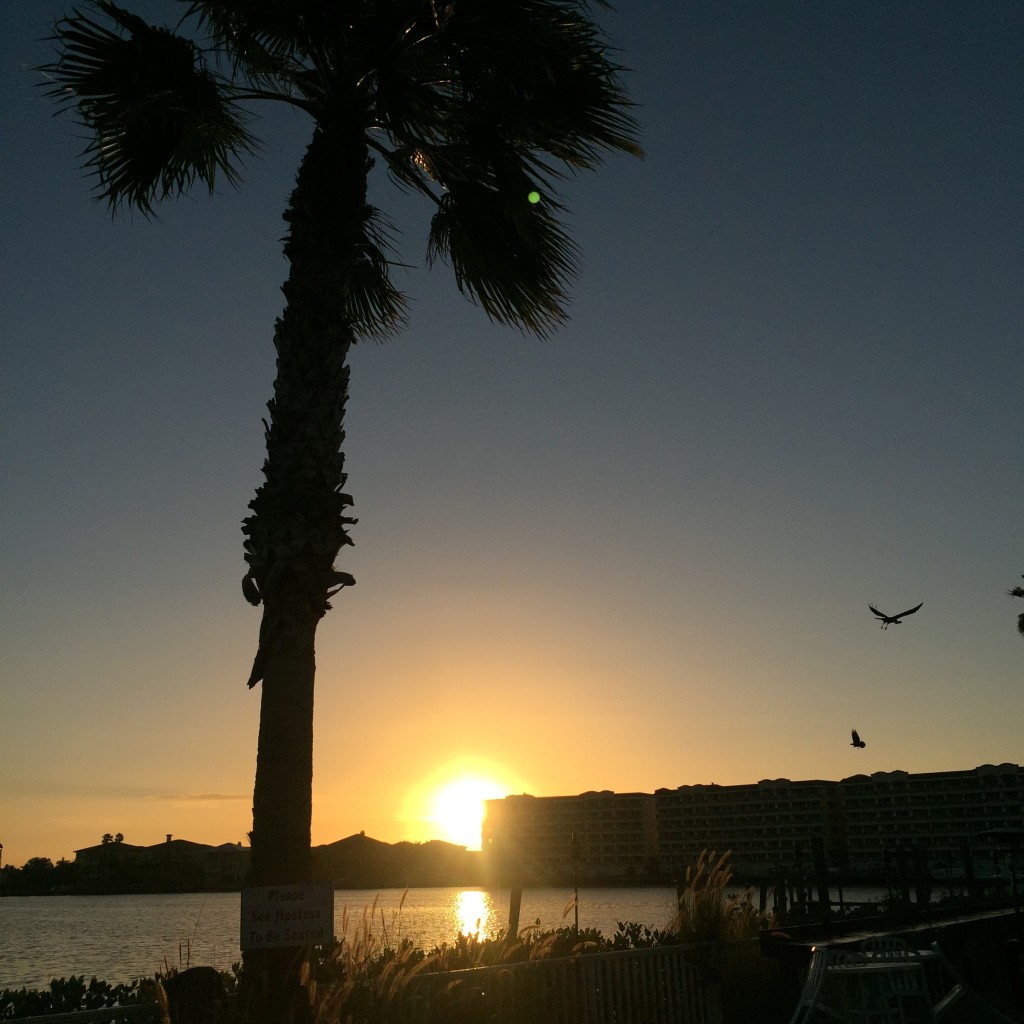 All the places you love and people you care about from past chapters of your life are just a car ride or plane ride away. Since we've moved, I've already gone on road trips with two of my dear running friends and gone to the mountains for the weekend. We're never far away from our next adventure.
Stay tuned for pictures and a sneak peak of our new space in the coming weeks. In the meantime, you can follow my daily Florida adventures on Instagram, Twitter and Facebook.
What has moving or living in a new place taught you? What are your running plans for the upcoming weekend?