Face-down in a Pan of Brownies
February 6, 2017
There I was in the pantry for the umpteenth time that afternoon, scanning the shelves as if something delicious that wasn't there five minutes ago would magically appear. I surveyed the contents again. Nope, nothing delectable. Nothing remotely worthy of a snack attack or sugar craving (the kind that had suddenly taken over my body day in and day out starting at three weeks postpartum).
That's when my eye landed on the baking supplies on the bottom shelf: Cocoa powder, assorted flours, baking soda, baking powder, sugars, etc. The cogs in my brain started turning … I think I have all the ingredients to make a pan of brownies. Google conspired to help me find the perfect recipe, and I got to work in the kitchen while the baby slept. One pan of gooey brownies coming right up.
As a new breastfeeding mom, it would have been convenient if I simply wanted to eat more to satisfy my calorie needs … a larger portion of veggies, extra protein, a few extra crackers or a second helping of dinner. But no. My stomach wanted none of that. It wanted carbs only. Not the good kind. The kind that come in a box or that involve sugar and chocolate. Period.
The truth is, I didn't even let the brownies cool completely. I proceeded to eat the whole pan. Then, of course, started to feel incredibly bad. After all, what we want in the moment is rarely what we really want most. Especially since I had made such positive progress in my post-baby body transformation and had just shared my latest update.
While I thought the brownies would help get my cravings out of my system, it was only the beginning. I've eaten more candy than I care to admit, and there have been a few days where I'm pretty sure processed carbohydrates were the only food group I consumed.
There was only one logical thing to do. Fall, get back up.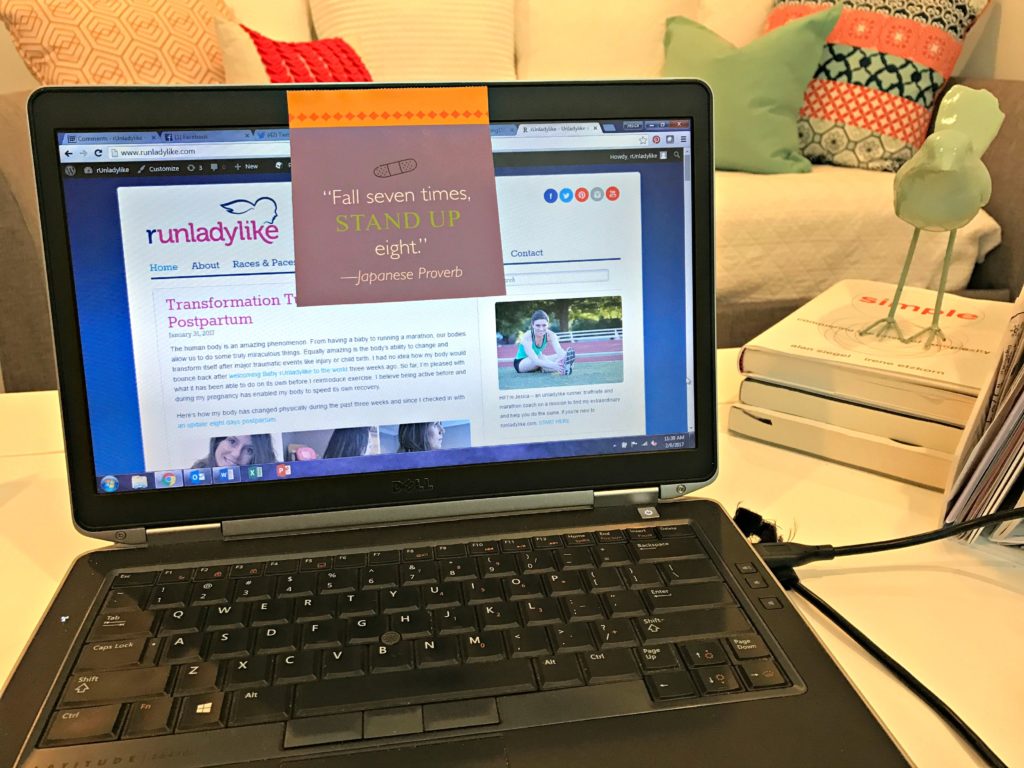 Yesterday, I was feeling deeply disappointed in myself and my choices. Disappointed because the food I put in my body is also fueling Baby rUnladylike. Disappointed because I have some big goals and eating like a crazy person isn't part of the plan to get there. Disappointed because I lost my willpower somewhere between all those brownies and last night's Super Bowl. It is time to reclaim it.
Today is a new day. No time like the present.
So, this morning I woke up, I put my Garmin fitness tracker back on my wrist to help encourage my movement. I linked MyFitnessPal account to it and started refocusing on healthy, balanced eating. I planned my workout for the day (my first since having my baby!). I sat down and started working on my base-building running plan that will start in a week or two. I made a commitment to myself that I had to get back on track. I declared it to my husband, and then, because there is nothing like a good confession to whip one back into shape, I decided to share it on the Internet. I'm also out of cocoa powder, so there's that going for me, too.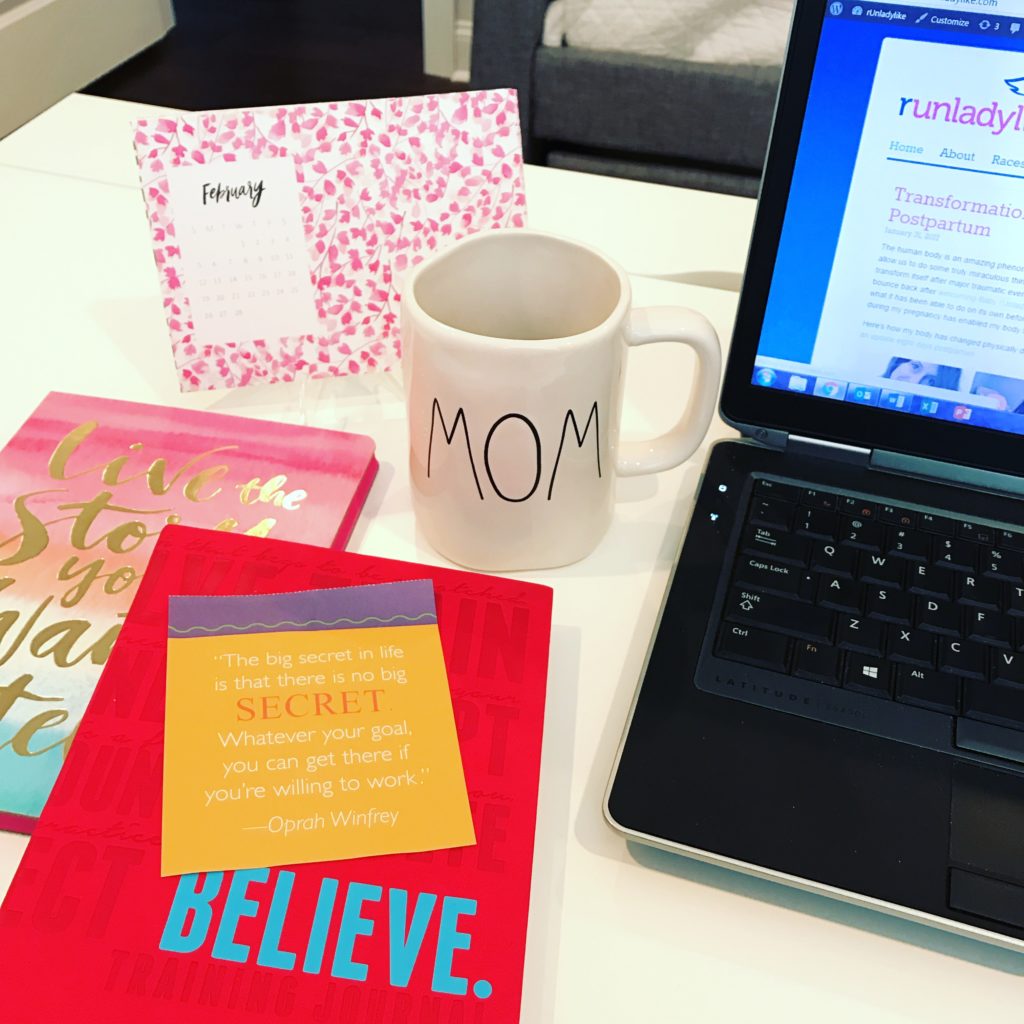 I share this rather embarrassing confession with you because we all have weak moments. We all make bad choices. Life is about moderation, but every once and a while moderation disappears. We can wallow in it and dig our hole even deeper, or we can realize there is a rope hanging from the edge and choose to climb out of the hole and start working our way back up the mountain.
I've got the rope and I'm starting to climb out. See you on solid ground again soon.
When you have major food cravings that won't go away, what satisfies them? For any breastfeeding moms out there or those who have breastfed their babies and found themselves ravenous, what satisfied your cravings since we have to eat more calories?