Meet rUnladylike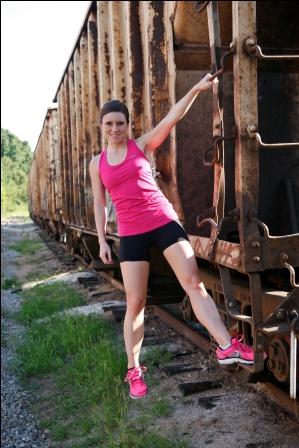 Welcome to runladylike.com! My name is Jesica D'Avanza, and running has been part of my life for as long as I can remember. It was passed down like a family tradition from my dad who was an elite track and field athlete. He instilled in me at an early age the expectations of striving for excellence, working to my full potential and believing I always have more left to give. Today, I'm on a mission to keep challenging myself to be better tomorrow than I was yesterday and to inspire other runners to do the same – by embracing our unique abilities, charting our own course and making our own rules. Through honest and real conversation, I share my uncensored adventures about what running teaches me about life – and what life teaches me about running. And, because the name of my blog is a mash-up of the words "run" and "unladylike," you can expect me to tell it like it is. After all, half of my life is spent covered in sweat, dressed in spandex, often dumping water on my head and ice down my sports bra, frequenting porta potties and talking to fellow training pals about, well, pooping. You've been warned.
Today, I live in Tampa, Florida, with my awesome husband (who prefers lifting heavy weights and boot camp to endurance training and hates waking up early for race day) and my new baby girl. I'm a certified marathon coach and have finished 8 marathons, 12 half marathons, 2 half Ironmans and numerous shorter distance road races and triathlons. You can read more about my races here along with my 2017 goals here. I'm the co-host of Rise.Run.Retreat., an intimate running retreat for women that is held each fall in varying inspirational locations. I'm also proud to be a Brooks Running Run Happy Ambassador for the past five years.
In my day job, I'm the national vice president of marketing communications and brand management for a national nonprofit organization committed to ending muscle-debilitating diseases that take away the ability to run, walk, move, talk and even breathe.
I hope when you read my adventures, you'll feel inspired and motivated. You'll believe you're capable of things you never thought possible and will share that with the world.  You'll know you can achieve any goal you set your mind to if you're willing to work for it. You'll figure out that it doesn't matter what anyone else is doing or how fast anyone else is going. You'll only compete against yourself. You'll run unladylike. And you'll join me in the conversation.
Happy running (and swimming and biking). Let's do this.