Running Happy in NYC
October 30, 2013
Last week, I had the great fortune of spending a day in New York City with the Brooks Running team and some incredible runners and bloggers from across the country. Being with such an inspiring group of athletes and people who care about running was the perfect way for me to get into the right mindset for my Beach2Battleship Half Iron Triathlon on Saturday.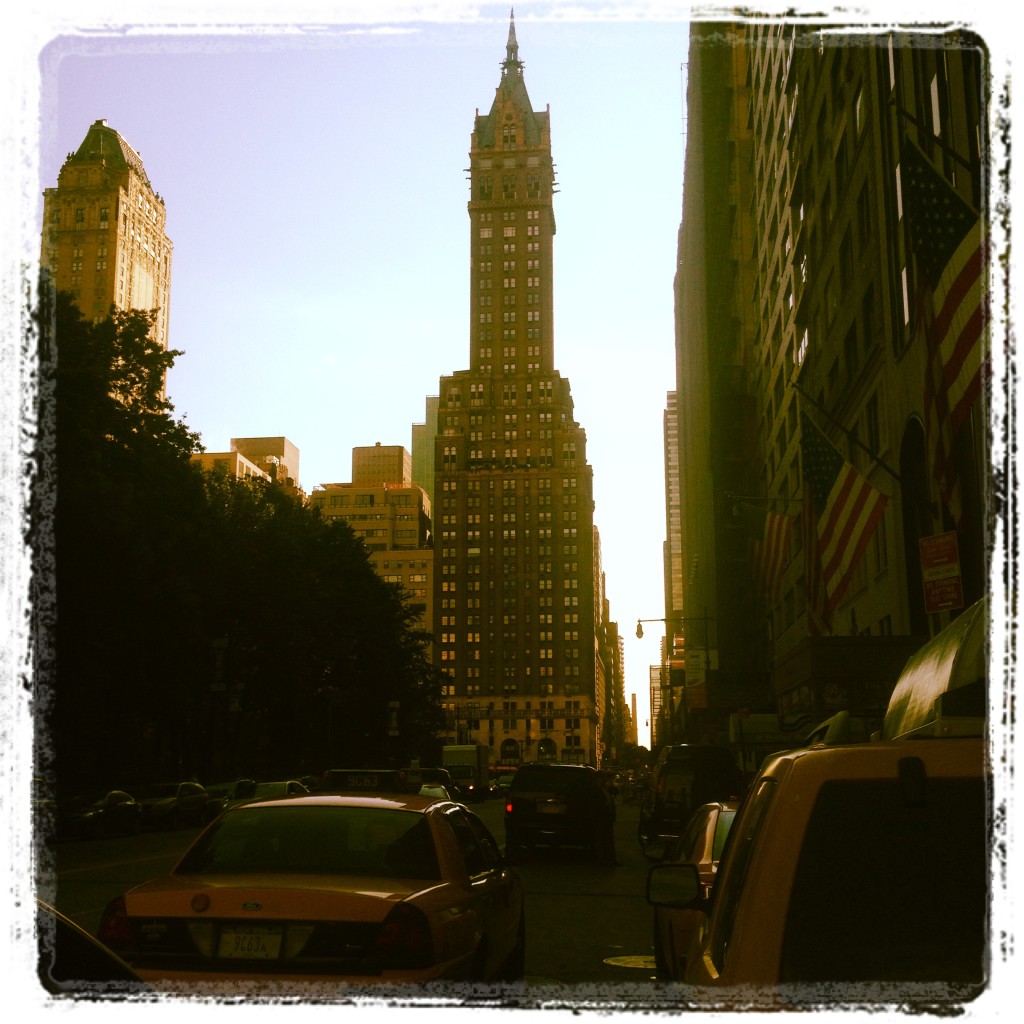 This trip confirmed for me the one truth I've come to know about running over the years: runners are the most amazing people on the planet. There is an instant connection and bond between runners that just happens. It doesn't matter who you are, what you do, where you live, how fast you go. When 2 – or 20 – people who run get together, it just works.
My day in New York consisted of 3 things: Running, learning and drooling. In that order.
Running
We started our morning with a run in one of my favorite places on Earth: New York City's West Side Highway.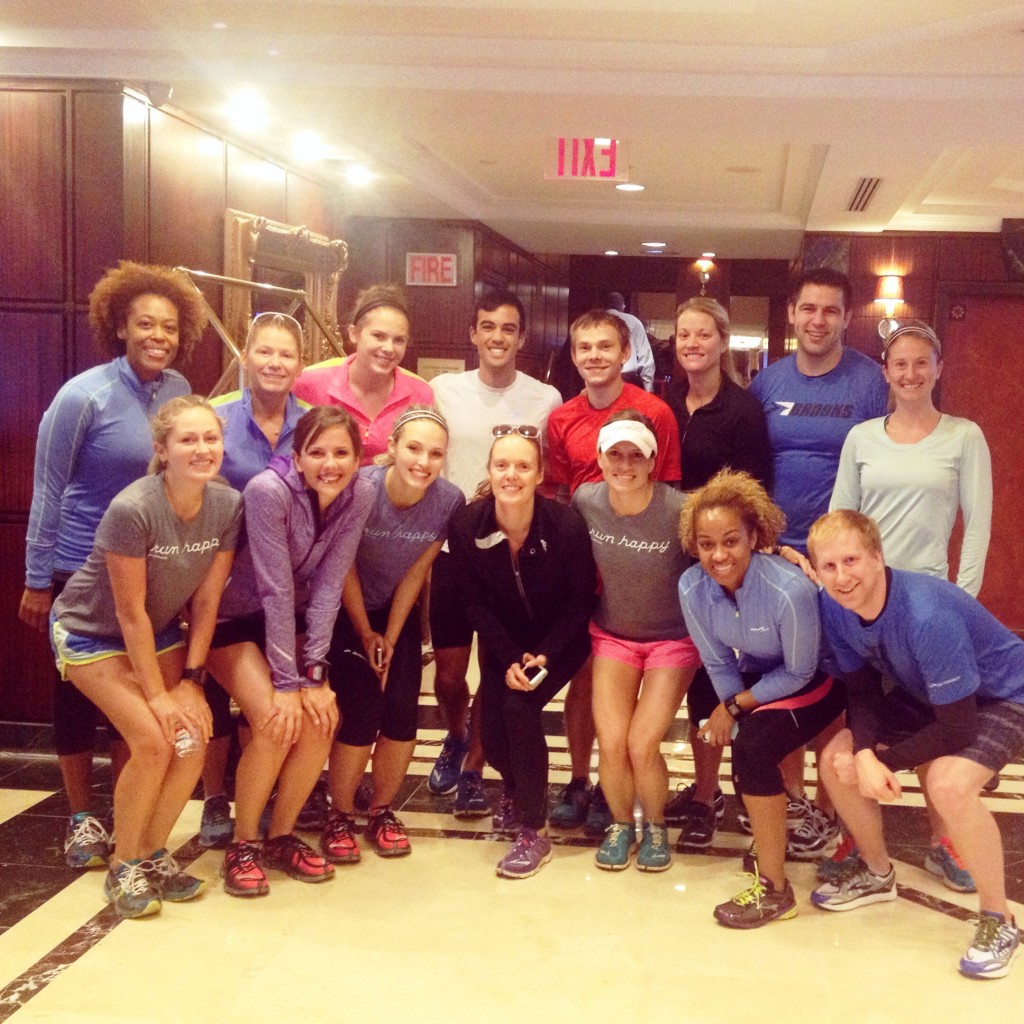 Seven miles flew by as I got to know members of the Brooks Running team – from the women who oversee apparel and footwear to the communications staff and guys who work with their elite runners. I was in running heaven asking them a billion questions and learning more about what they do and where they find their inspiration for their clothes and shoe designs. And I pretty much asked for their jobs right there on the spot when I found out they run together at lunchtime and have meetings during runs. Um, yes please!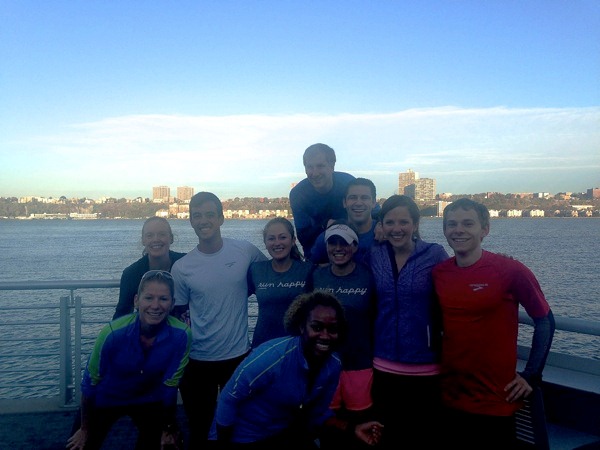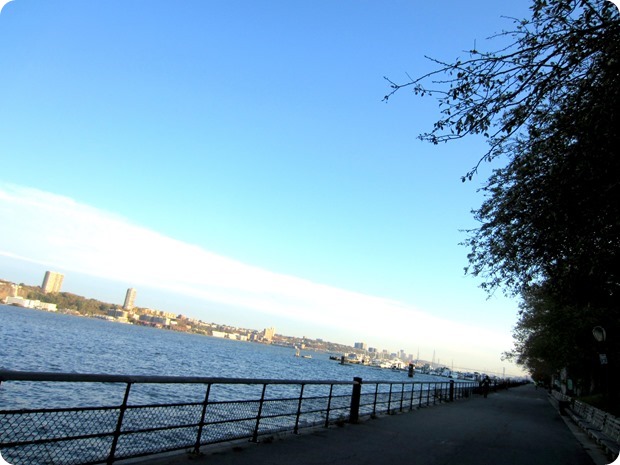 In addition to the Brooks Running team, I met these fabulous ladies you should get to know, too:
Janae from Hungry Runner Girl: Janae is one strong and speedy lady. When she's not hanging out with her adorable daughter in Utah, she's running like the wind and setting amazing half marathon and marathon PRs. Her energy and positivity is contagious!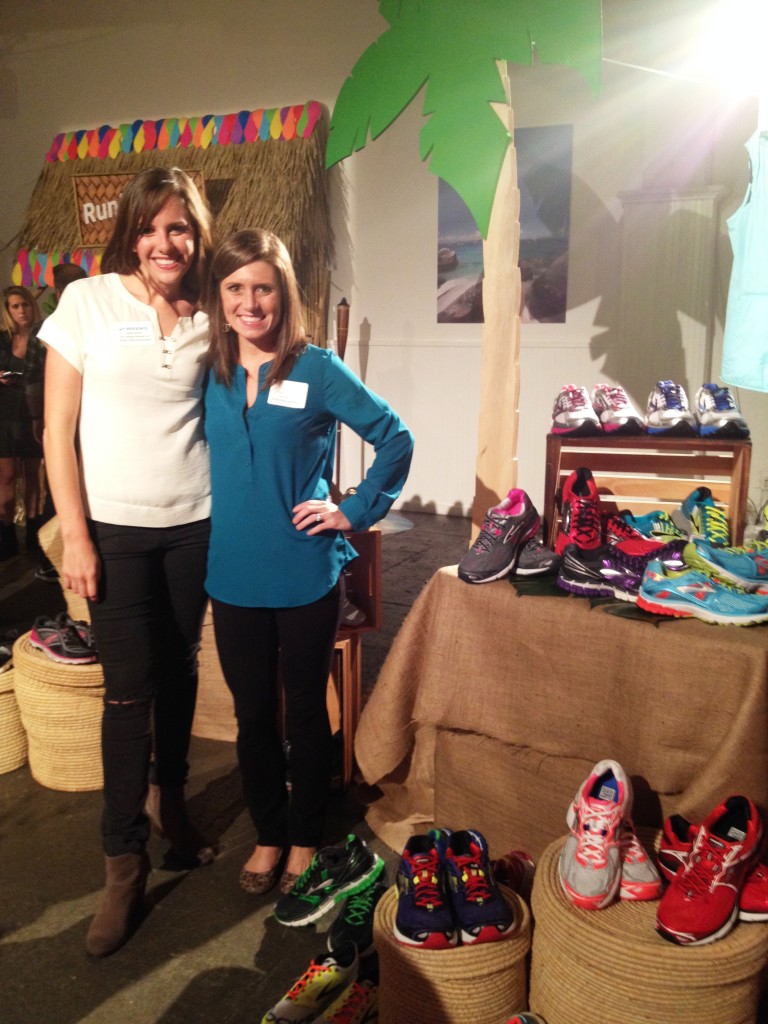 Anne from FANNEtastic Food: Anne is a DC-based registered dietician who is running her first marathon in November. She has lots of great advice and ideas when it comes to food and running.
Toni and Ashley from Black Girls Run!: Toni and Ashley are fellow Atlantans who are changing the world. What they started as a blog back in 2009 has turned into a nationwide movement to empower African American women to discover their love for running and get active and stay healthy. I can't go anywhere without seeing runners in their BGR T-shirts, and I'm so impressed with the difference they are making.
Jennipher from Fit Bottomed Girls: Jenn and her pal Erin deliver a daily dose of healthy advice on every topic you can imagine. This Kansas City lady is one awesome chick.
Jess from Race Pace Jess: Formerly Fit Chick in the City, Jess lives in the Big Apple and shares her running adventures. She is running the New York City Marathon this weekend. High five!
Learning
After our morning run, we headed to brunch at Sarabeth's near Central Park.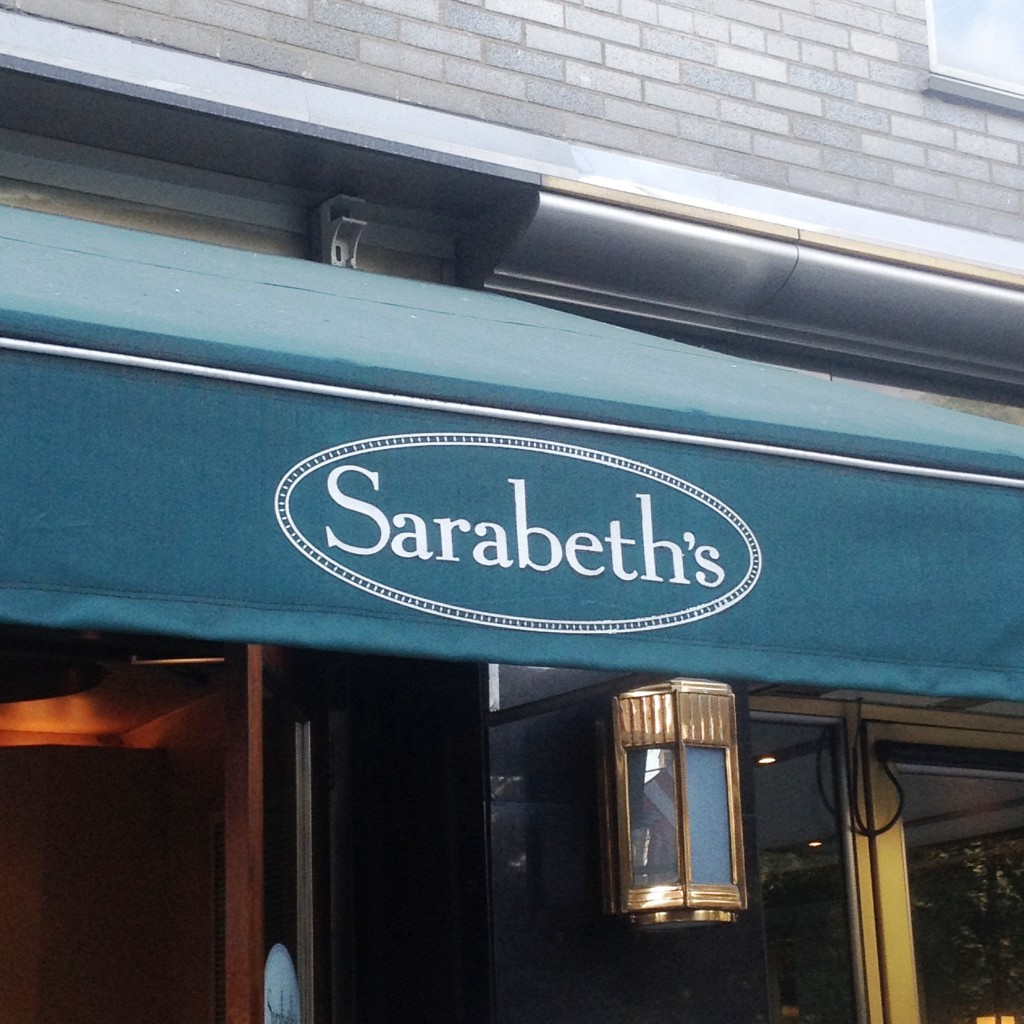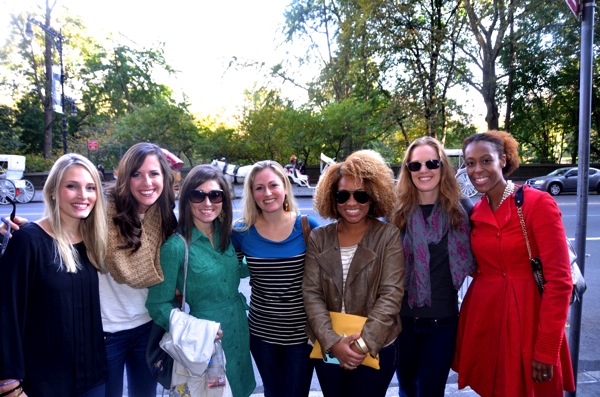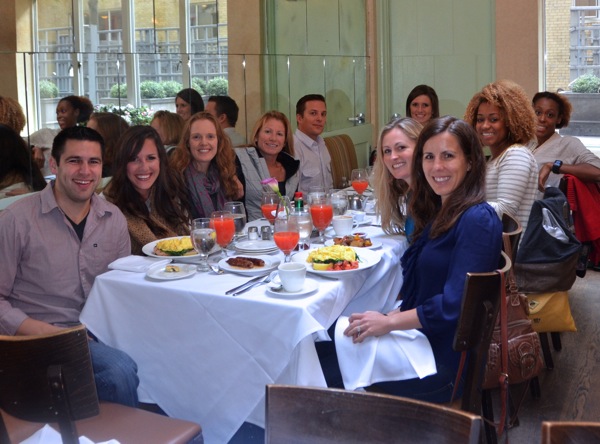 I was lucky to sit next to Kyle, Brooks' performance nutrition consultant for their elite athletes (Brooks Beasts). We talked for more than an hour about running nutrition – for which I am constantly looking for the elusive silver bullet (even though I know one doesn't exist). He shared so much advice and thinking with me as it relates to eating for performance (which also really helped me finalize my pre-race strategy for Beach2Battleship).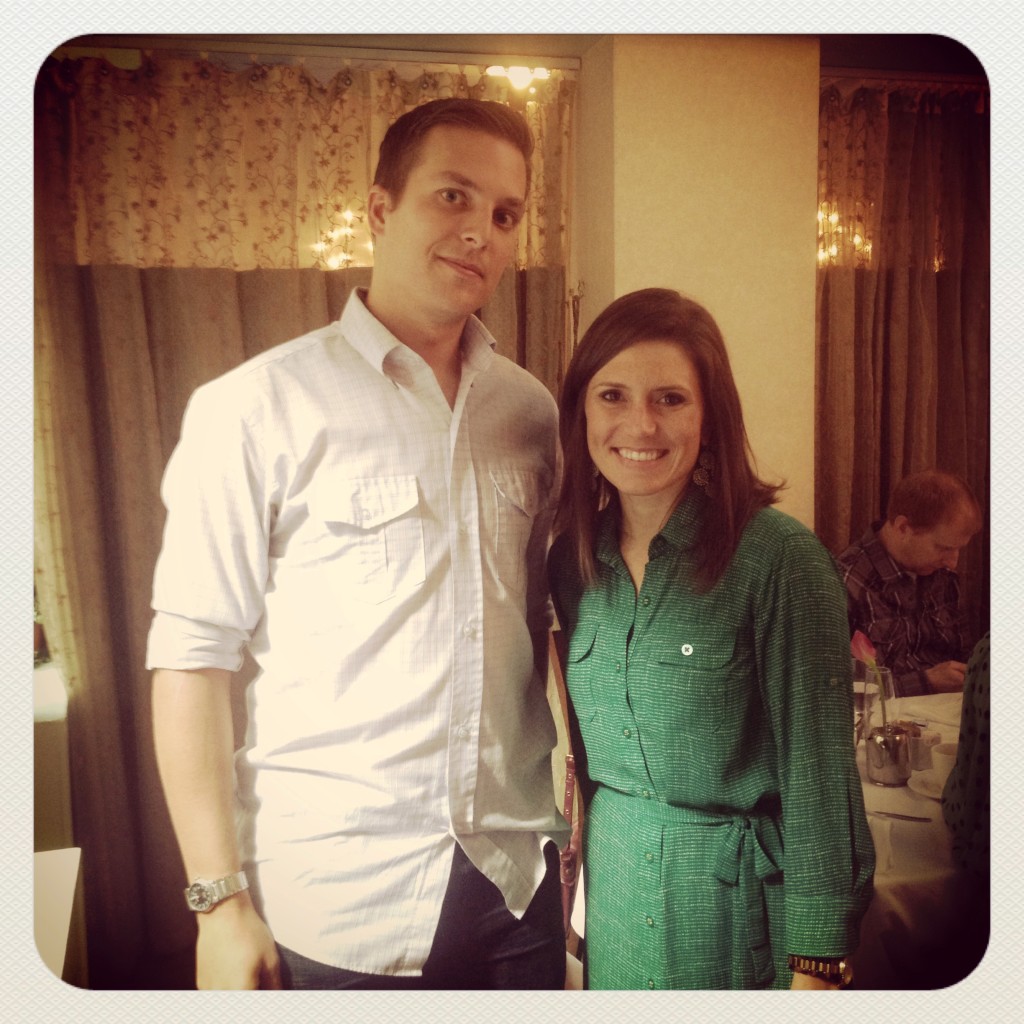 My greatest takeaway was how critical it is to eat the right things at the right time. I realized I'm not consistently eating the right things after my runs and workouts to maximize recovery. Within 30 minutes of a hard workout or long run, we should be eating adequate simple carbs (like fruit, yogurt, milk, veggies, etc.) and protein (protein powder, lean meat, etc.) to aid in our muscle recovery and set us up to be better prepared for our next workout. While I know this, I don't always do it. And if I want to become a better runner, I need to be consistent with this important step.
Kyle shared his post-workout smoothie recipe, which I can't wait to try:
Run Happy Island Runners Reef-uel Smoothie
½ cup each of frozen strawberries and blueberries
¼ cup of radishes
¼ to ½ cup of vanilla yogurt (I like Chobani)
½ cup of skim milk
½ to 1 cup of water
1 scoop of vanilla protein powder (I like Designer Whey)
Blend all ingredients together and add ice to reach desired consistency. Mix and match various fruits and veggies to find your favorite combo.
Drooling
After a few hours of downtime, I joined my fellow running bloggers for the debut of the Brooks Running 2014 apparel and footwear line, which had a Run Happy Island theme.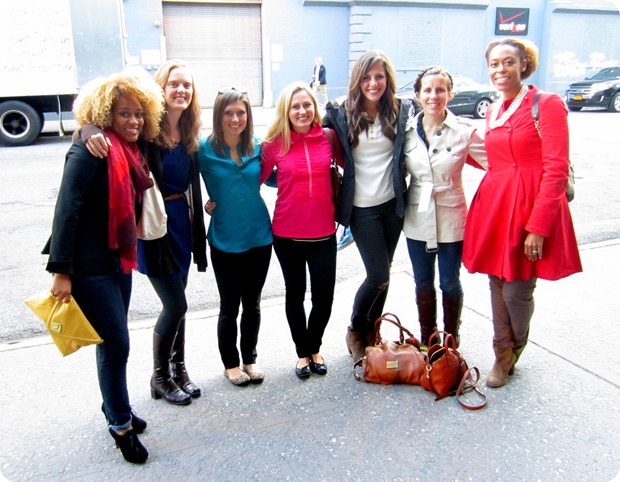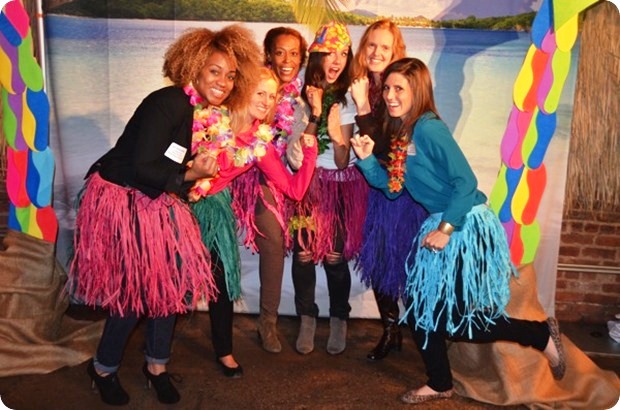 This is where the drooling part comes in. I'm going to need to get a second job to support all the amazing things I want to buy next year. Everything comes out in January 2014! Here were the highlights:
You know how my favorite shoes in the world are the Brooks Pure Cadence? Well, the Pure Project line is coming out with clothes in January! They are all designed to be worn not just on the run, but to be fashionable for walking around town too. I can't wait to get my hands on these. I may never wear real clothes again.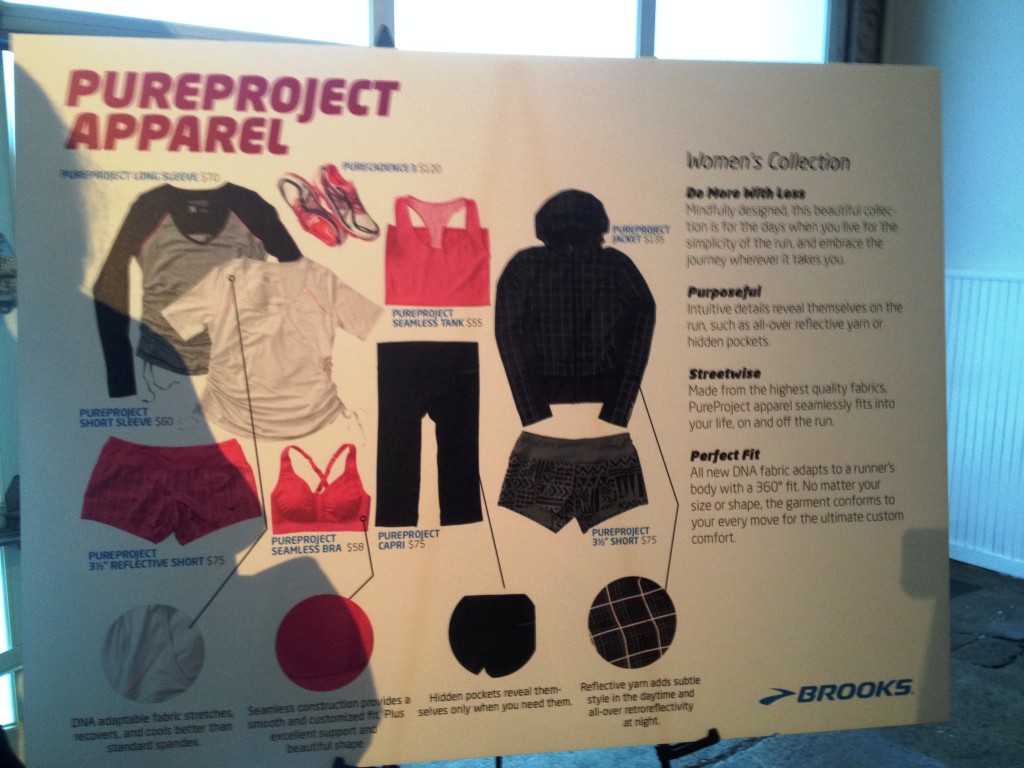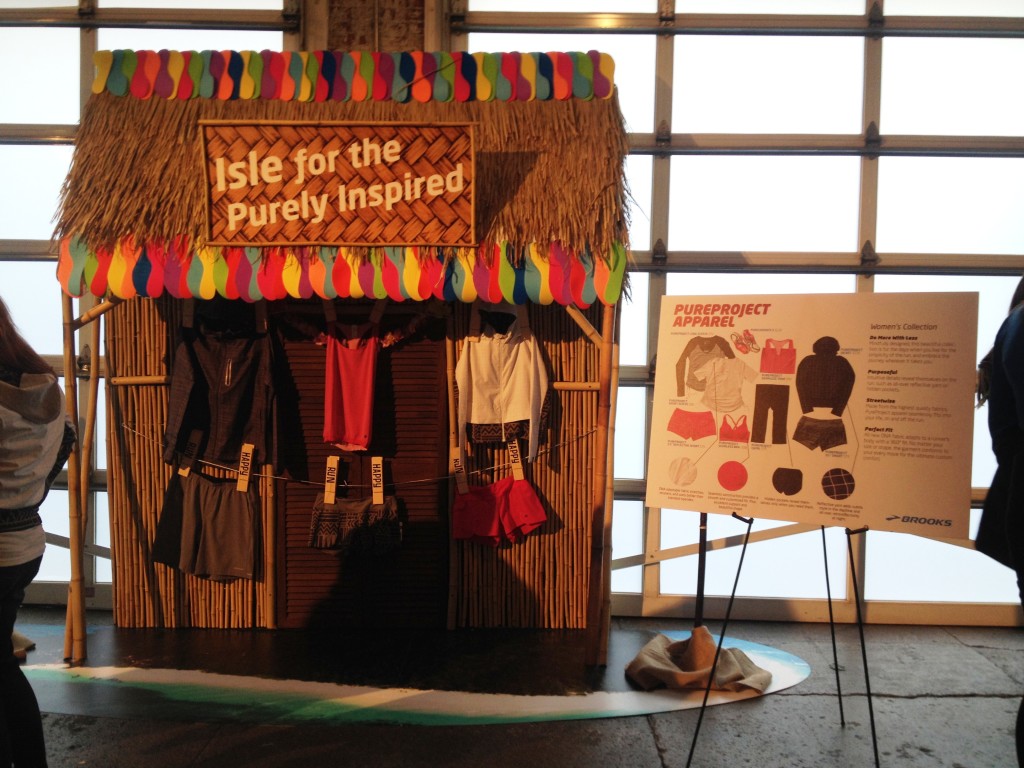 All of the tweaks to the shoes for 2014 were to enhance the things that were already working well and make them smarter. Nothing incredibly drastic, just more sophisticated and lots of fun new colors.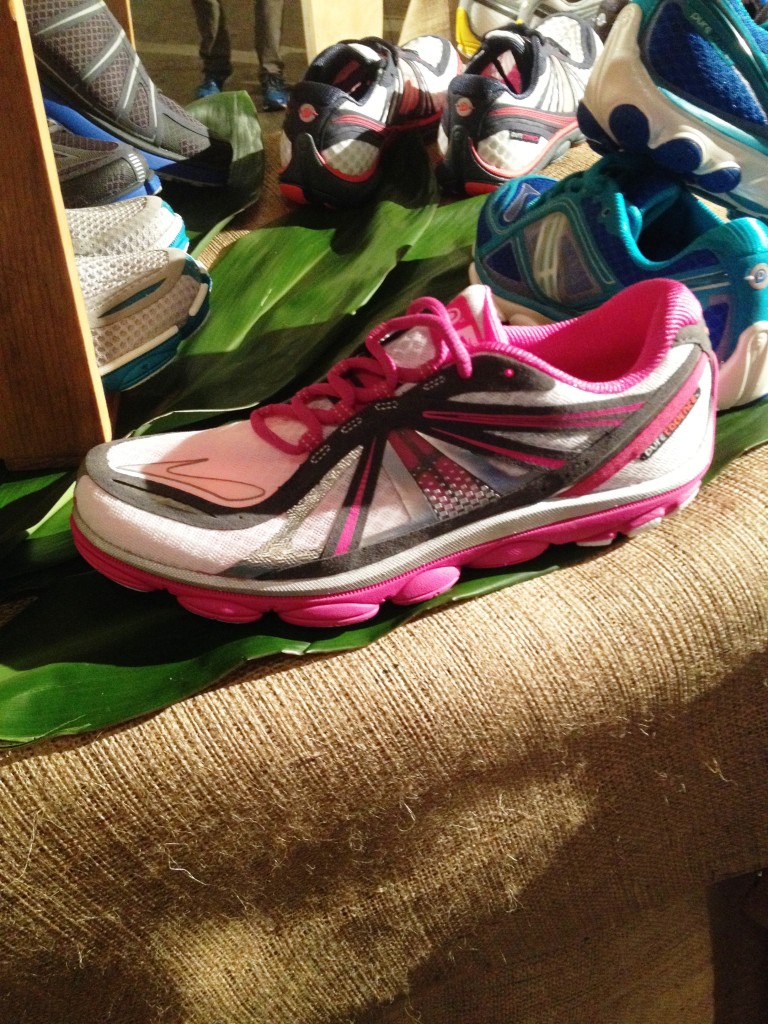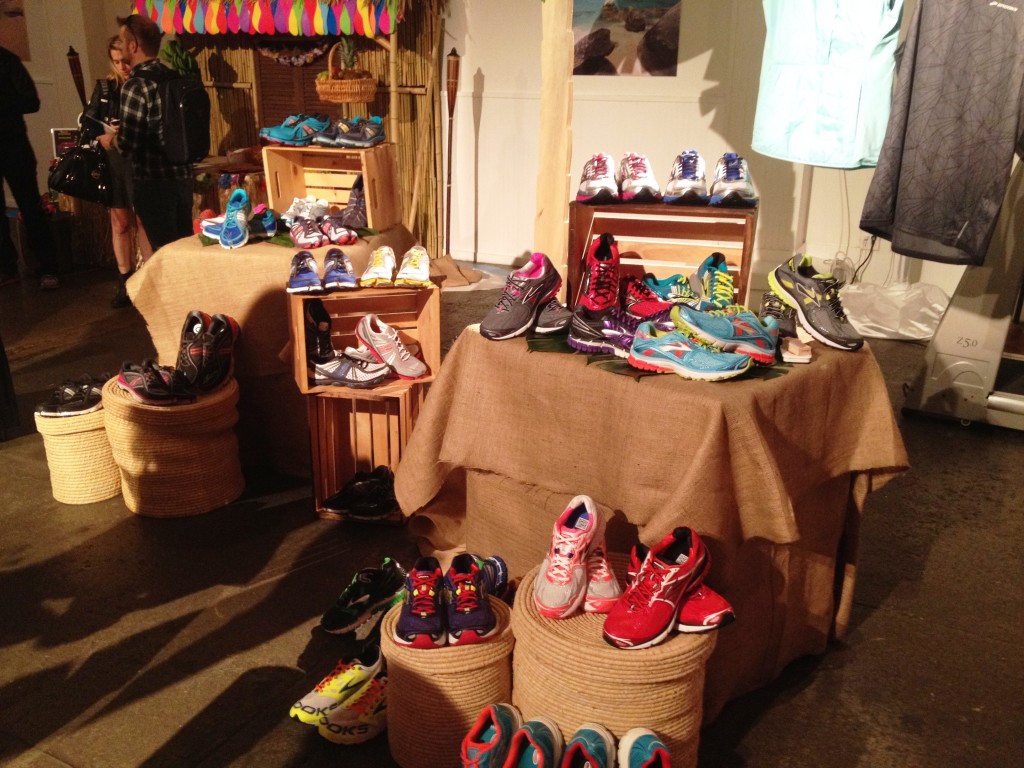 There are also a number of smart additions to apparel items, like key/zippered pockets that are lined with waterproof lining so keys, subway cards, phones, etc. don't get drenched in sweat, as well as thumb holes in jackets that can be hidden when you're not using them.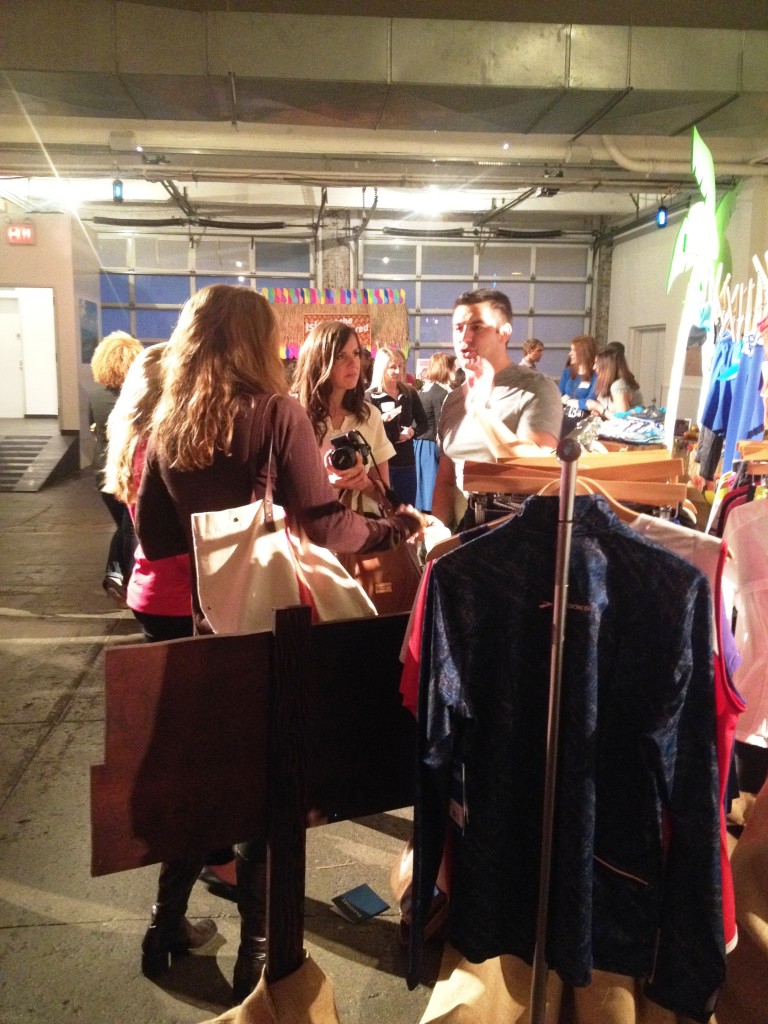 I am officially in love.
I left New York with a happy heart and a little more inspiration than when I came. I am so grateful for every experience that enriches my running knowledge and my running community.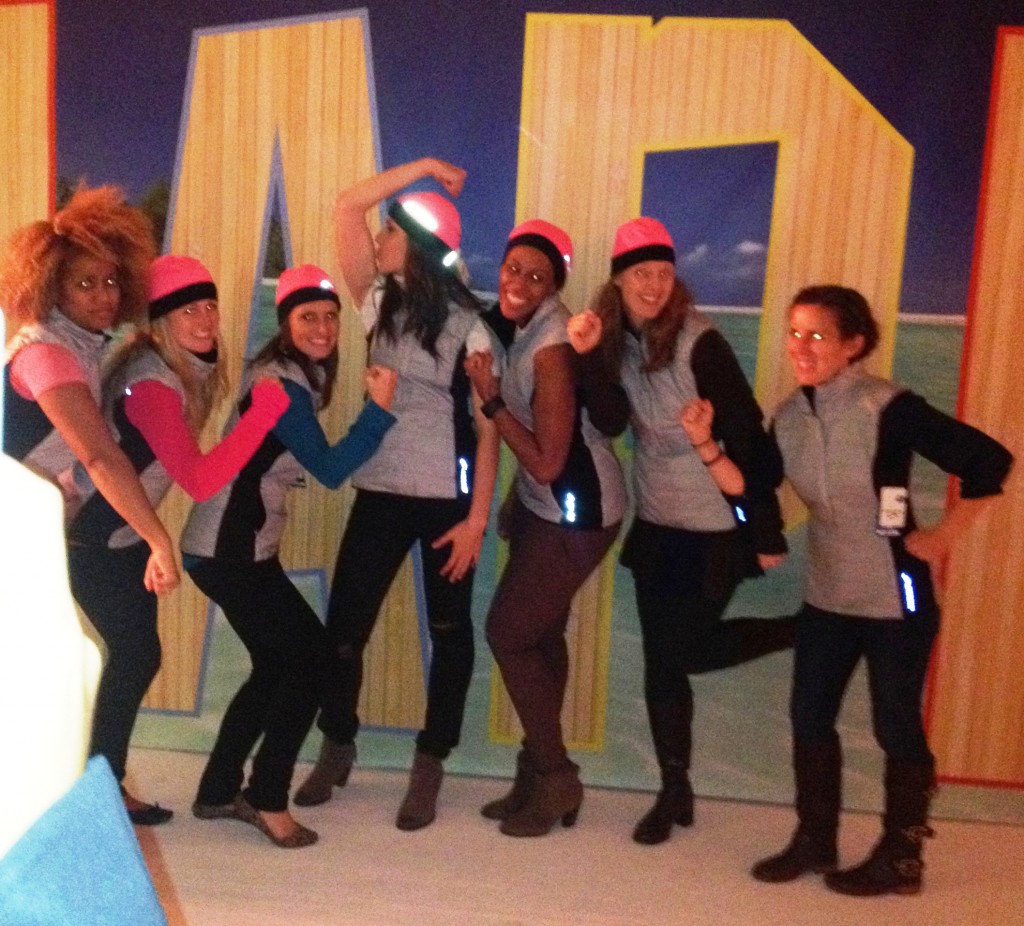 I am a Brooks Run Happy Blog Ambassador. I receive compensation and free products to try. Everything I write about Brooks or any other company or product  is always my own unbiased and honest opinion based on my personal experience.
What piece of running gear are you most looking forward to buying in 2014? If you have a workout recovery smoothie you drink, share the recipe with us!