Seacoast Half Marathon Race Goals
November 10, 2017
On Sunday, I will line up at the start of my first half marathon in nearly two years. It will be the first long distance race I've run since before I was pregnant and since having my baby in January. I've been looking forward to this moment for a long time, even visualizing it during pregnancy and in the weeks after Baby rUnladylike was born. The vision was always me running strong and fierce and triumphant. Somewhere along the way, that vision and my inner spark never seemed to collide.
As I head to New Hampshire for the Seacoast Half Marathon, I'm admittedly under-prepared. Don't get me wrong … I'm very proud of where I am mentally and physically at 10 months postpartum. I'm strong and getting stronger. I'm running better and slowly finding my stride. I've been working out at least five days per week, and I have my pre-baby body back. But how I thought I'd feel about this race — this moment — is very different than how I actually feel. If I'm being honest, I don't care about this race very much at all and I didn't prepare myself fully to be there.
There, I said it.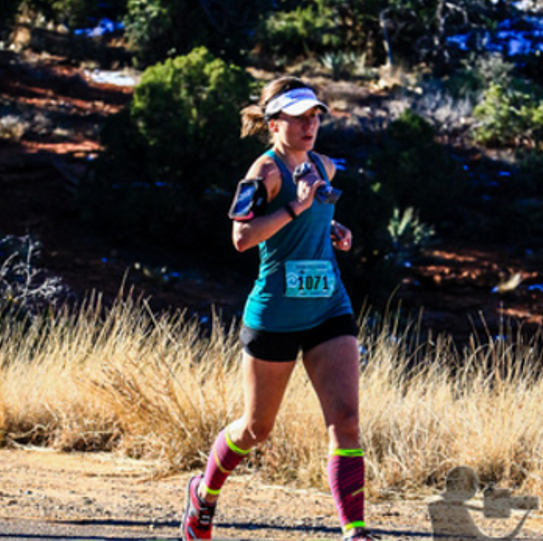 I haven't trained at all like I typically would for a goal race and certainly nothing like how I would train the athletes I coach. Going into a race with low to no expectations and being completely relaxed can often translate to positive results. Can I claim that as my big strategy??? As I think about goals for race day, here are the facts:
I've been consistently running 18-25 miles per week with 3-4 days of running and 2 days of strength work or cross-training. My mileage has been low.
My longest run prior to race weekend was 13 miles, and the majority of my long runs on the weekend have been around 10 miles. I've done almost all of those runs with little to no fuel.
Almost all of my running has consisted of easy runs and base-building. The majority of my runs tend to be around 9-9:15/mile pace.
I've done no structured speed work or tempo runs.
I've run 12 half marathons so this will be lucky (or unlucky) 13. All of those races have been under 2 hours, with my fastest at 1:38 and my slowest at 1:58.
Race Goals
For every race I run, I like to think of goals in three tiers: good, better and best or A, B and C goals. Here's where my head is at for this weekend:
Good: A good day would be to run under 2 hours, feel good and have fun.
Better: A better day would be to run as close to 1:50 as possible (8:23 average pace) and not feel like I'm struggling to survive.
Best: The best day where all the elements go well and come together would be to break 1:50.
I see this race as a starting point. A test to see where my fitness is after months of rebuilding my postpartum base and to determine what my inner spark tells me about what I may want to accomplish or focus on in 2018. The greatest part of this race weekend is that it is going to be a racecation with all my best running friends. I'm spending the weekend with some of the most fabulous women I know while co-hosting a Rise.Run.Retreat. race weekend series of meet-ups and events. A huge shout out to my partner in crime Sarah from Run Far Girl for doing 99.9% of the work to make it happen this year.
I'll be sharing live updates on Instagram and Instagram Stories and will post highlights on Facebook throughout the weekend, so be sure to follow me there as well as Rise.Run.Retreat. Thanks to all of you for your encouragement and kindness as I've found my new running stride. Let's do this!
Who else is racing this weekend? What races are you eyeing for 2018?